13 Largest Cities in Florida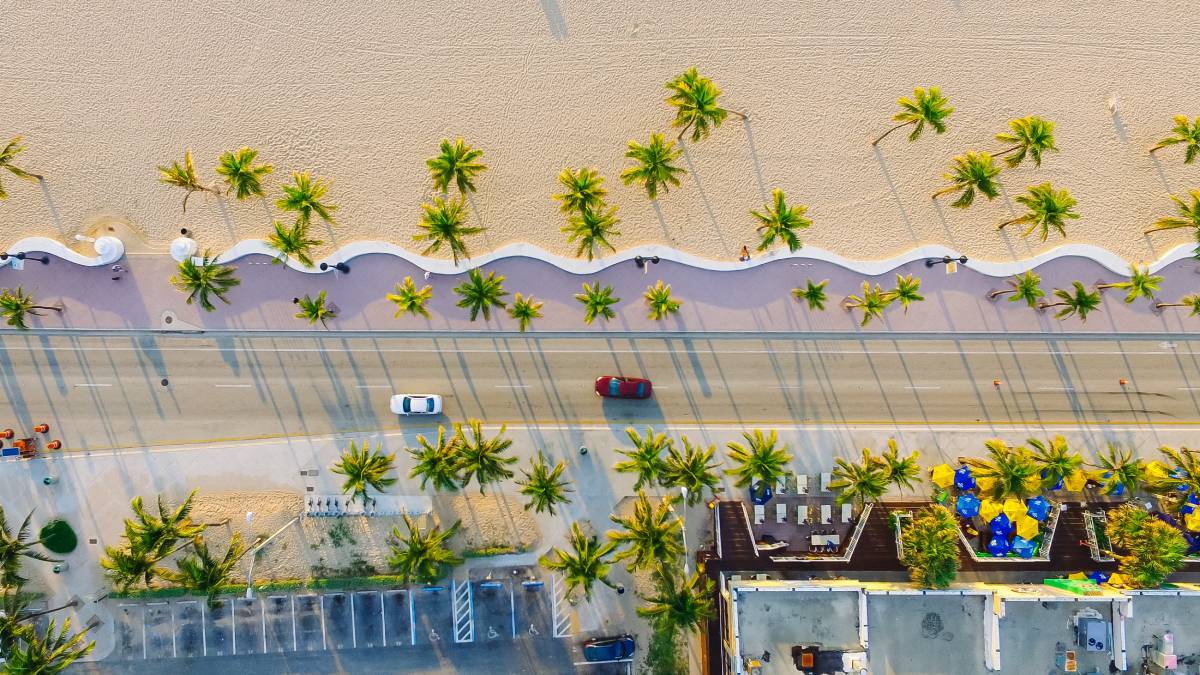 Florida, "The Sunshine State", is majorly focused on the tourist trade. Florida is famous for beaches, orange orchards, and theme parks. It is also a significant destination for retired people on fixed incomes. There are 22 metropolitan areas in Florida which include 67 counties. The largest city is Jacksonville, while Miami is the second-largest urban area. Jacksonville, Miami, Tampa, Orlando, and Hialeah are the five largest cities. Jacksonville is the largest city in Florida, with a population of 949,611 million.
If you are looking for fun in Florida, plenty of theme parks are just waiting for you to visit them.
1. Jacksonville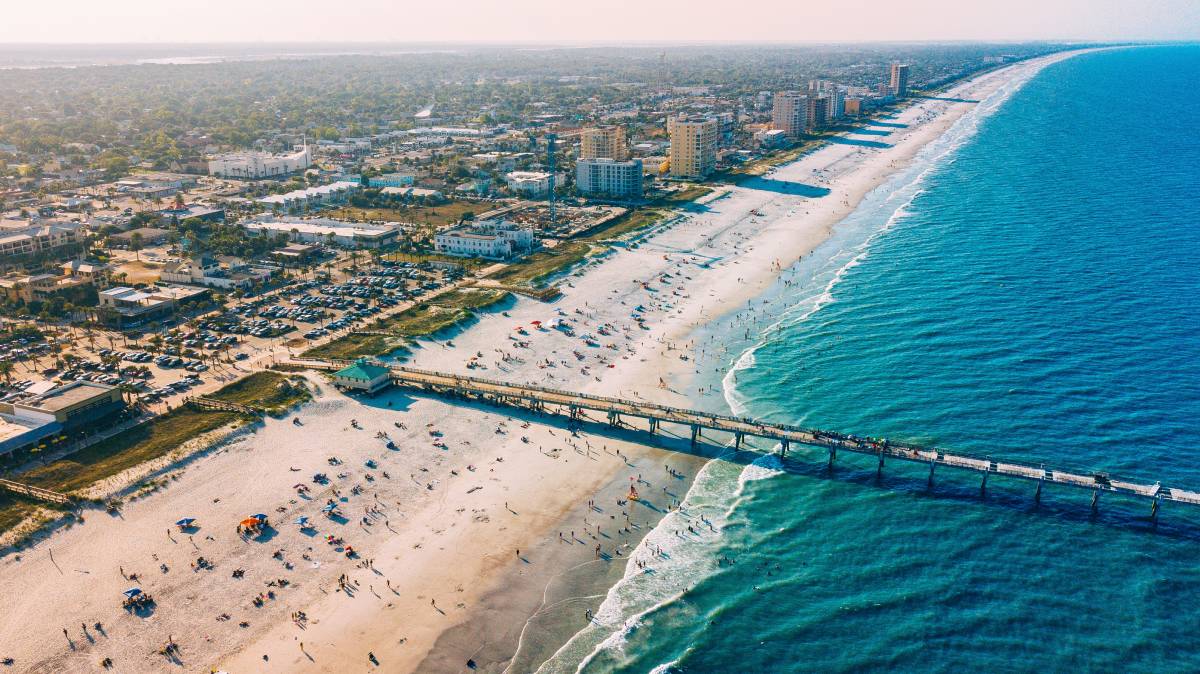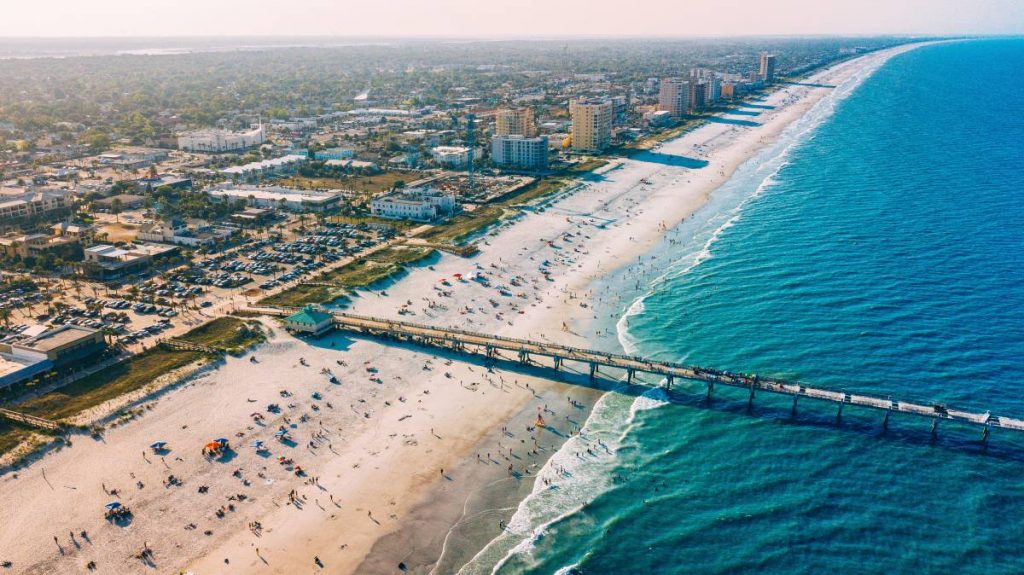 Jacksonville is a hub for the economy. The population of Jacksonville is 949,611 million. Jacksonville city is a center for health care and financial services and has the largest concentration of military personnel in its metropolitan area. Jacksonville is home to four Fortune 500 companies: CSX Transportation, Fidelity National Financial, EverBank, and New York Shipbuilding.
Jacksonville's beaches attract many tourists each year, as well as the downtown nightlife that appeals to many college students. It also has affordable neighborhoods and top-notch schools for kids.
Area – 874.46 sq mi
The average cost of living score – 99.2
Also Read: Best Jacksonville FL Neighborhoods to Live In
2. Miami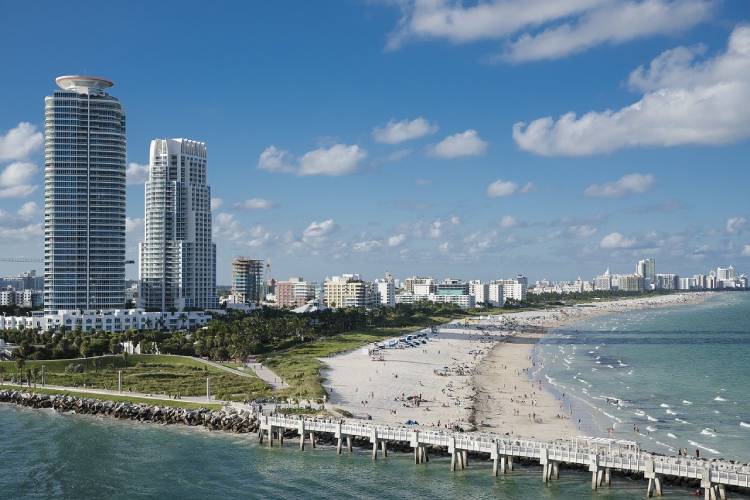 The next largest metropolitan area in Florida is the Miami metropolitan area, with a population of 442,241 people. There are a total of around 6 million people living near the Miami metropolitan area and another million living in surrounding parts of southern Florida. The Miami metropolitan area includes 36 counties in southeastern Florida and southern Georgia.
Miami is a hotspot for famous people and the arts. Downtown Miami offers great shopping and great nightlife. The Art Deco district along South Beach is home to many beautiful designs and the Miami Heat arena American Airlines Arena, which brings an array of entertainment to south Florida.
Area – 56.07 sq mi
The average cost of the living score – is 123.1
3. Tampa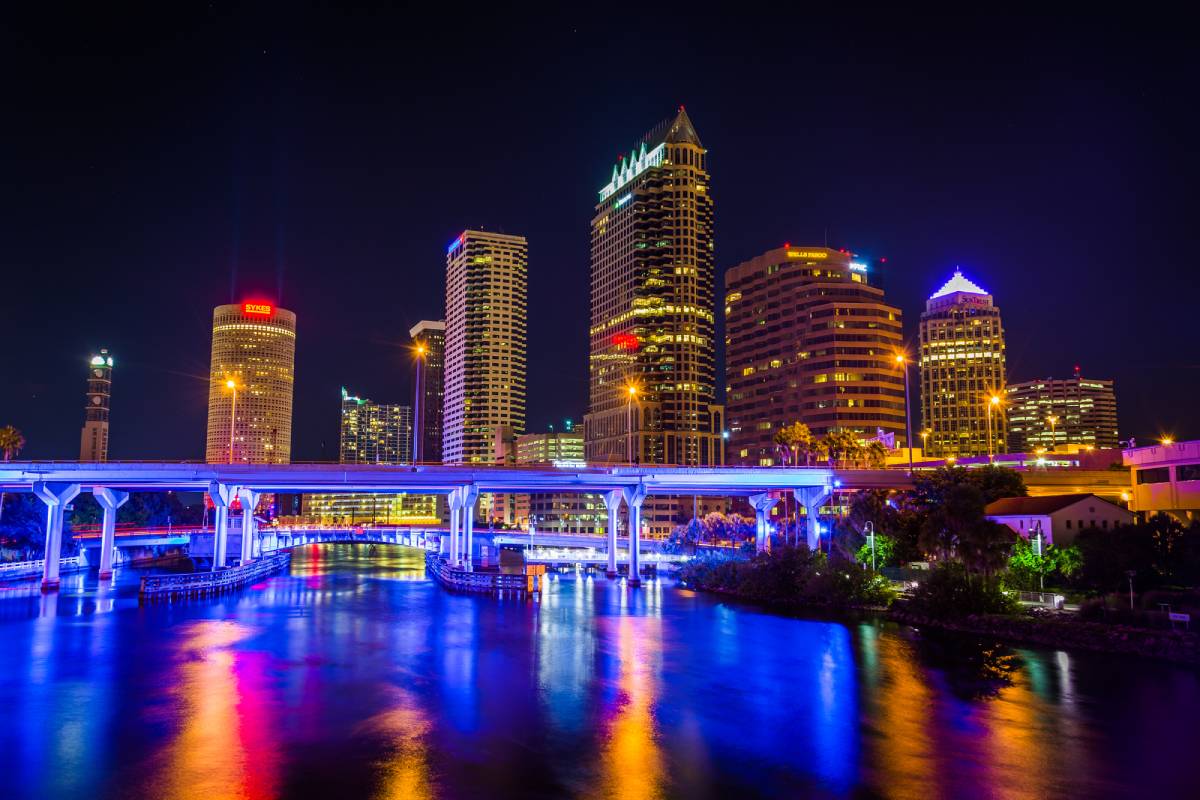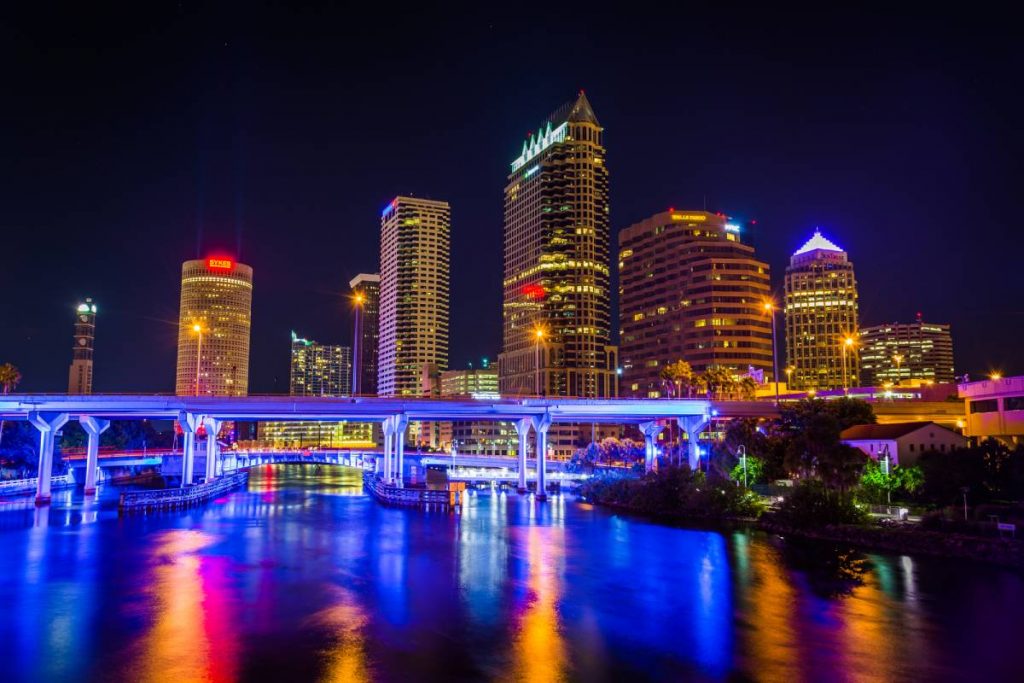 The Tampa metropolitan area is home to more than 1.8 million people and has a population of around 384,959 million. Indigenous peoples once inhabited the current location of the city of Tampa for thousands of years before European exploration. During the first hundred years after colonization, the area was inhabited by several native tribes, including the Tocobaga, the Pohoy, and the Yuchi. Although Spain claimed all of Florida, it did not find a colony on Tampa Bay because it feared that other European powers would covet and attack this area.
Tampa is home to several famous attractions, including Busch Gardens in nearby Tampa, Adventure Island water park in nearby Tampa, and Adventure Reef water park nearby Oldsmar.
Area – 114.02 sq mi
The average cost of living score- 105.1
4. Orlando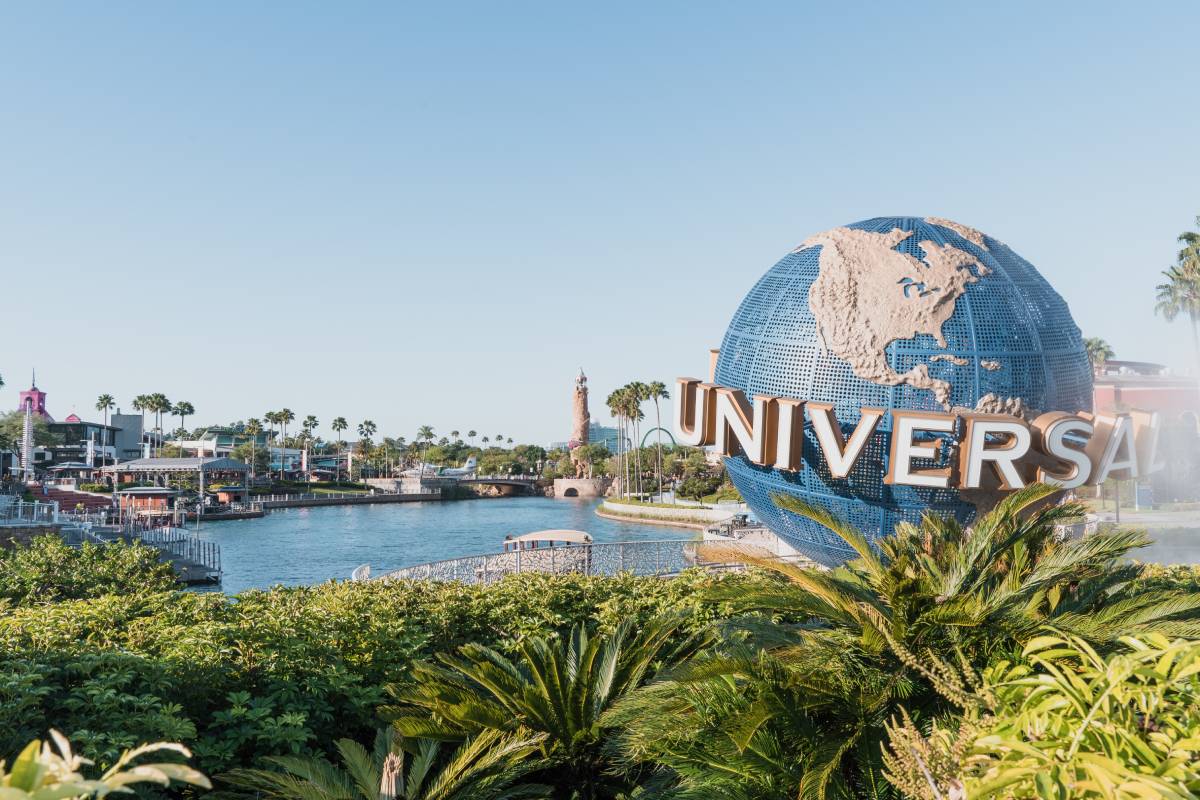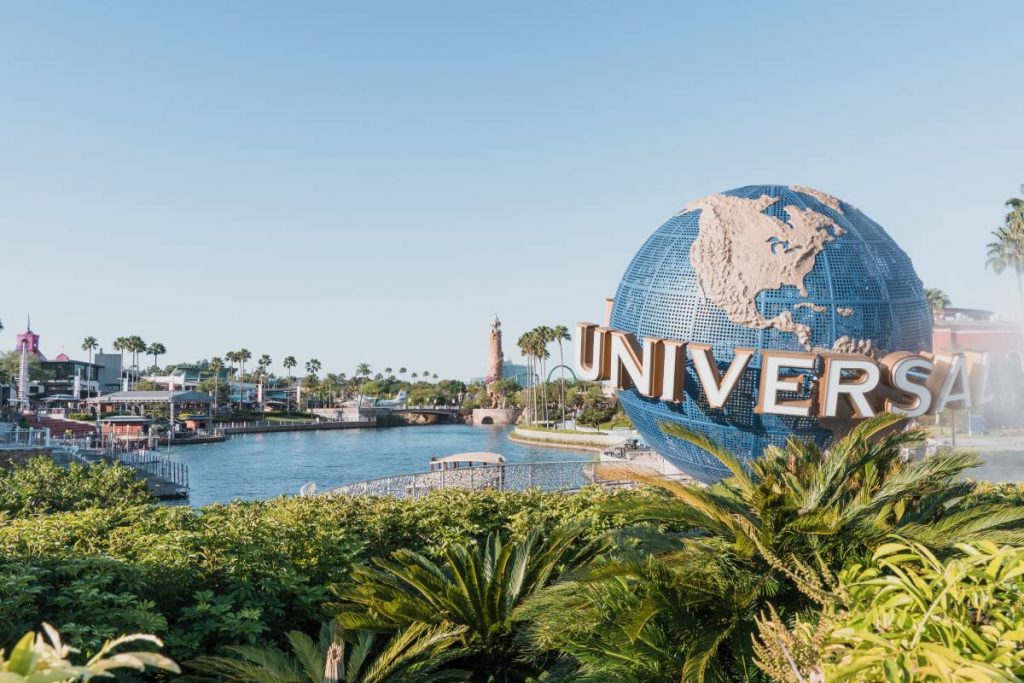 The city of Orlando has a population of around 307,573. Orlando is known as the City Beautiful and was named after Orlando Reeves, who Seminoles killed in 1835.
During the 20th century, Orlando became an entertainment mecca for Florida drawing many tourists to attractions like Disney World, Universal Studios, and SeaWorld. Orlando is also home to many professional sports teams, including the Orlando Magic, the Orlando City Soccer Club, and the Central Florida Jaguars.
Area – 119.08 sq mi
The average cost of living score – 100.7
5. St. Petersburg
St. Petersburg is the fourth-largest city in Florida, with a population of around 258,308 million. The current location of St. Petersburg was once inhabited by native Tocobaga Indians who called the area "Aqui Esta." There are signs of Spanish exploration in the area during the 16th century. During the 18th century, Great Britain occupied St. Petersburg and held it as part of its colonial territory of West Florida. It returned to Spain in 1783 after Great Britain's defeat in the American Revolution and set up a short-lived republic after blockading it during the war of 1812.
Despite bearing the scars of battle from both World War II and the Gulf War, St. Petersburg is a great place to live with a diverse population and a vibrant arts scene. It was ranked as one of the best beach towns in America by Coastal Living magazine.
Area – 61.87 sq mi
The average cost of living score – 98.6
6. Hialeah
Hialeah has a population of more than 223,109 and is the sixth-largest city in Florida. Hialeah was named after Dr. Johnson, who envisioned a flower garden when he traveled through south Florida for a railroad project.
Hialeah has many malls and shopping centers and is one of the oldest pari-mutuel facilities in Miami-Dade County. It is also home to many famous people, including Lázaro Cardenas, former president of Mexico, Joe Carollo, a TV news anchor in Miami, and Enrique Santos, the radio host.
Area – 21.58 sq mi
The average cost of the living score – is 115.9
7. Port St.Lucie
Port St.Lucie is the tenth-most populous city in Florida with 204,851 million and was named after the first white men who sailed up the St. Lucie River, Captain Henry Washington and his company of 100 soldiers during the Second Seminole War.
The city of Port St. Lucie has many attractions, including Tradition Field (formerly Thomas J. White Stadium), Florida Atlantic University St. Lucie West Campus, Tradition Golf Club at Highlands, Tradition Square Shopping Center, Cypress Point Park, Fiddler's Green Amphitheater, Fort Pierce Inlet State Park, U.S. National Whitewater Center, Martin County Fairgrounds & Expo Center, Port St. Lucie Botanical Gardens and Cultural Center, Fitness & Sports Center at Tradition Field and the Lawnwood Heritage Museum.
Area – 688 sq mi
The average cost of living score – 104.7
8. Fort Lauderdale
Fort Lauderdale is the seventh-largest city in Florida and has a population of around 182,760. It was once known as a winter vacation hotspot for wealthy northerners and Europeans due to its warm climate and beaches. Fort Lauderdale's shoreline attaches to the Atlantic Ocean and contains many waterfront neighborhoods such as Las Olas Boulevard, the Bahia Mar Marina, and the Dania Beach Marina.
Fort Lauderdale is also home to several famous attractions, including Fort Lauderdale Beach, Fort Lauderdale Swap Shop, Sawgrass Mills Outlet Mall, Las Olas Boulevard, Riverwalk Arts & Entertainment District, Museum of Discovery & Science, the Pompano Citi Centre shopping mall, Hugh Taylor Birch State Park, and Bahia Mar Marina.
Area – 34.59 sq mi
The average cost of the living score – is 117.9
9. Pembroke Pines
Pembroke Pines is the eighth-most populous city in Florida and has a population of around 171,178 million. It was originally named Mill Creek by cattle ranch owner Eli Henderson who envisioned his town as the gateway to the Everglades when he founded it in 1925.
The city of Pembroke Pines is about 20 miles north of Miami and has several attractions, including Sawgrass Mills Mall, the Cypress Plaza Mall, Pembroke Lakes Mall, Silver Lakes Rotary Nature Park, Alex R. Thomas State Park, I-75 Speedway racing complex, Hollywood Atlantic Lotto Park Hansel & Gretel Village Amusement Center for children with intellectual disabilities, Galleria at Fort Lauderdale, Bicentennial Park, and the Hollywood Racquet Club.
Area – 34.76 sq mi
The average cost of the living score – is 119.2
10. Cape Coral
The City of Cape Coral has a population of about 194,016 people, and it is located in Lee County. The city's name comes from its founders, who were trying to conceive a city like the French Riviera when they came up with the name. Cape Coral was once known as the "Waterfront Wonderland" for its canals and yachts.
Cape Coral contains several malls and shopping centers, such as the Cape Coral Marketplace,
The Colonnade Outlets of Fort Myers, Gulf Coast Town Center, and the University Town Plaza Veranda Grand. It has many waterfront communities such as Alta Wood Preserve Estates, Bay Colony Club Estates, Big Bayshore Drive, Cape Harbour Yacht and Racquet Club, Captains Cove Golf & Marina, Cielo Mar Condominium, Colony Lakes at San Carlos Park, Coral Pointe at Sanibel Captiva Community of the Year Award from the Home Builders Association of Lee County in 2006.
Area – 106.03 sq mi
The average cost of living score – 103.9
11. Tallahassee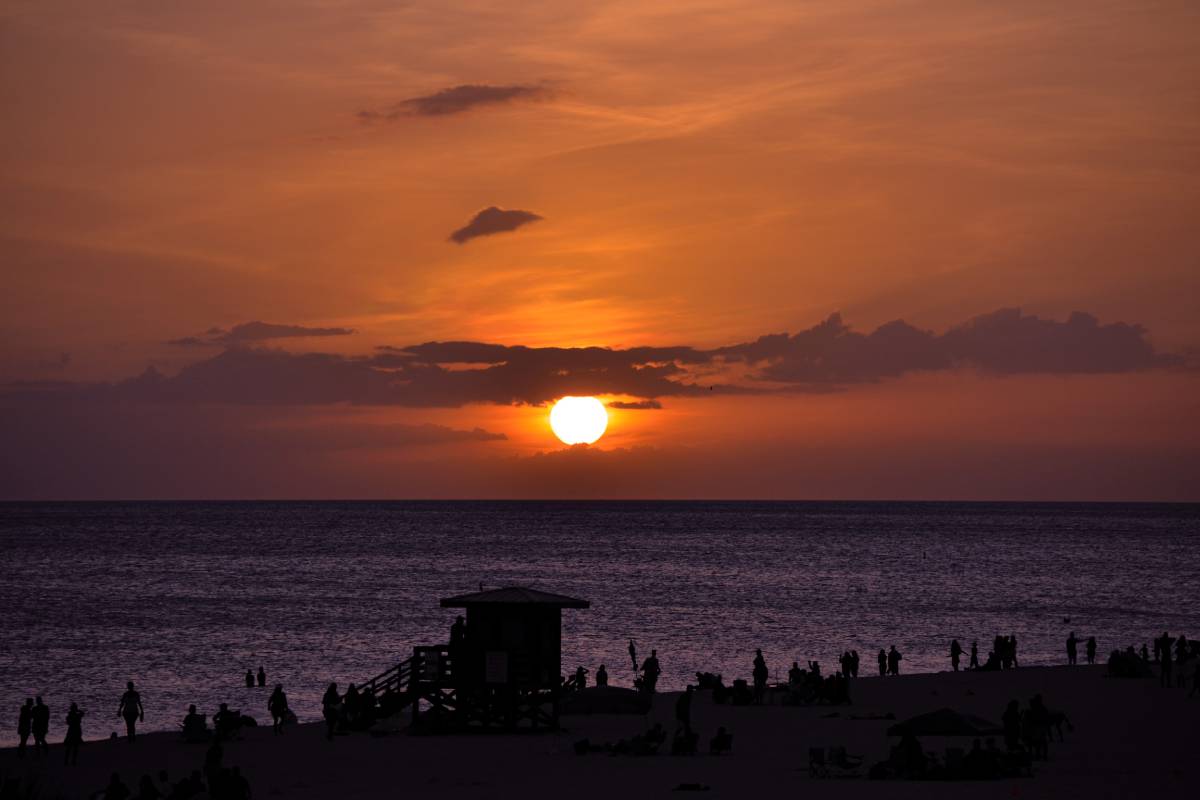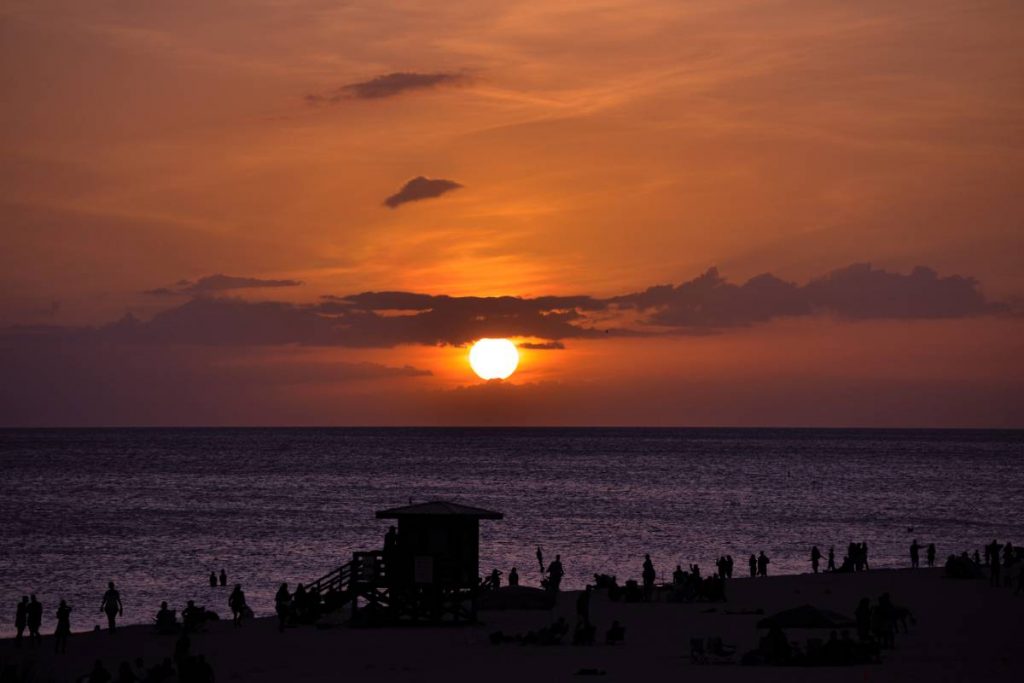 Tallahassee is the capital of Florida and one of its most populous cities, with a population of about 196,169 people. It has been named by the National Civic League as one of the "All-America City Award" winning cities in 2002, 2004, and 2007.
The city of Tallahassee is known for its many attractions, including the Museum of Florida History, The Cascades Park, the Millennium Tree at the Florida State Capitol, Bradfordville Blues Club, Tallahassee Automobile Museum, Touchdown Terrace on Doak Campbell Stadium's west side, the Legacy Trail greenway system connecting local historic sites, Gaines Street Pies Pizza & Wings Sports Bar, First Magnitude Brewery & Taproom, Historic Pensacola Village, the Tallahassee Automobile Dealers Auto Show each January at the Tallahassee International Airport Auto Showcase, Wakulla Springs State Park and the Florida State Capital.
Area – 104.74 sq mi
The average cost of living score – 93.8
12. Gainesville
Gainesville is the county seat of Alachua County and has a population of about 141,085 million. It is among the state's fastest-growing cities, growing from 13,000 residents in 1970 to more than 125,000 today.
The city of Gainesville contains several attractions, including Kanapaha Botanical Gardens & Nature Center, the Florida Museum of Natural History, Morningside Nature Center, the Hippodrome State Theater, Wardlaw-Hartridge School, Orlando Harley-Davidson/Buell Dealership, American Police Hall of Fame & Museum, and the Live Oak Public Libraries.
Area – 63.36 sq mi
The average cost of living score – 89.9
13. Clearwater
Clearwater is the county seat of Pinellas County and has a population of about 230,301 people. The Clearwater City Council voted to change the name of three streets in 2002 to honor their original native tribe.
The city of Clearwater contains several attractions, including Coachman Park, Coachman Amphitheater at Coachman Park, Coachman Park Golf Course, Clearwater Nature Center at Fort Harrison State Park, Pier 60, Caladesi Island State Park, Sand Key Park, John's Pass Village + Boardwalk, and the Clearwater Marine Aquarium.
Area – 26.13 sq mi
The average cost of living score – 98.3
Also read: 8 Best Naples FL Neighborhoods to Live In
Conclusion
Florida is a beautiful state to live in. The tropical climate and coastal location make it a popular tourist destination. While it has the third-largest population in the United States, not all cities are very densely populated. Most Florida cities have small populations and large areas for residents to enjoy. If you want to visit some larger cities or large shopping malls, check out Cape Coral or Gainesville, which both have a large population and some outdoor space to relax in.
Also Read: 9 Best Sarasota FL Neighborhoods to Live In
FAQ
What is the largest city in Florida?
The largest city in Florida is Jacksonville. It has an estimated population of more than 850,000 people. The other large cities are Miami, Tampa, St. Petersburg, and Orlando – all located on the Atlantic or Gulf coasts.
Are there any small towns in Florida?
There are quite a few small towns in Florida. The small towns that are the most densely populated are Coral Gables, Fort Myers, and Bonita Springs. The towns that are the least densely populated include Inverness, Juno Beach, and Doral.
See Also: Best Moving Companies In Florida
What is the climate in Florida?
The climate in Florida is a subtropical, humid, and marine climate. It has high precipitation, but it also has hurricanes that affect certain areas. Some of the most common months for severe weather include June, September, and October. Other than severe weather precautions, like when high winds, there are not many natural disasters that can potentially cause harm.
What are the major highways in Florida?
The two major highways in Florida are Interstate 95 and Interstate 4. These highways connect for over 200 miles which is helpful if you want to travel through the state or visit one of its larger cities. There are smaller, more regional roads and highways that serve as good alternatives and connect some of the best cities and beaches in the state.
Who owns the land in Florida?
The state of Florida owns most of the land in this state. Many people own property on either coast, but many acres are turned into parks, nature preserves, and refuges by state governments or other public organizations. State-owned beaches can be found along both coasts and near the Everglades and Big Cypress National Preserve.
What are some attractions to visit in Florida? There are many different places for people to go and visit in Florida. There are wildlife refuges and preserves for those interested in wildlife where you can see animals like alligators and manatees up close. There are also museums, theaters, and theme parks. Some of the best places to visit include Walt Disney World, Orlando's Mennello Museum of American Art, Fort Lauderdale Swap Shop, Miccosukee Resort & Gaming, Audubon House & Tropical Gardens, Everglades National Park Entrance Station at Shark Valley Visitor Center at Shark Valley in southern Florida, and the Bok Tower Gardens near Lake Wales.
Also Read: Moving From Chicago to Florida – A Complete Guide
Enter your information
Almost done!
Enter your information to view your quote.
Your information is safe with us. By using this service, you agree to receive email communications solely regarding your relocation process