Moving to Orlando – Relocation Guide for 2022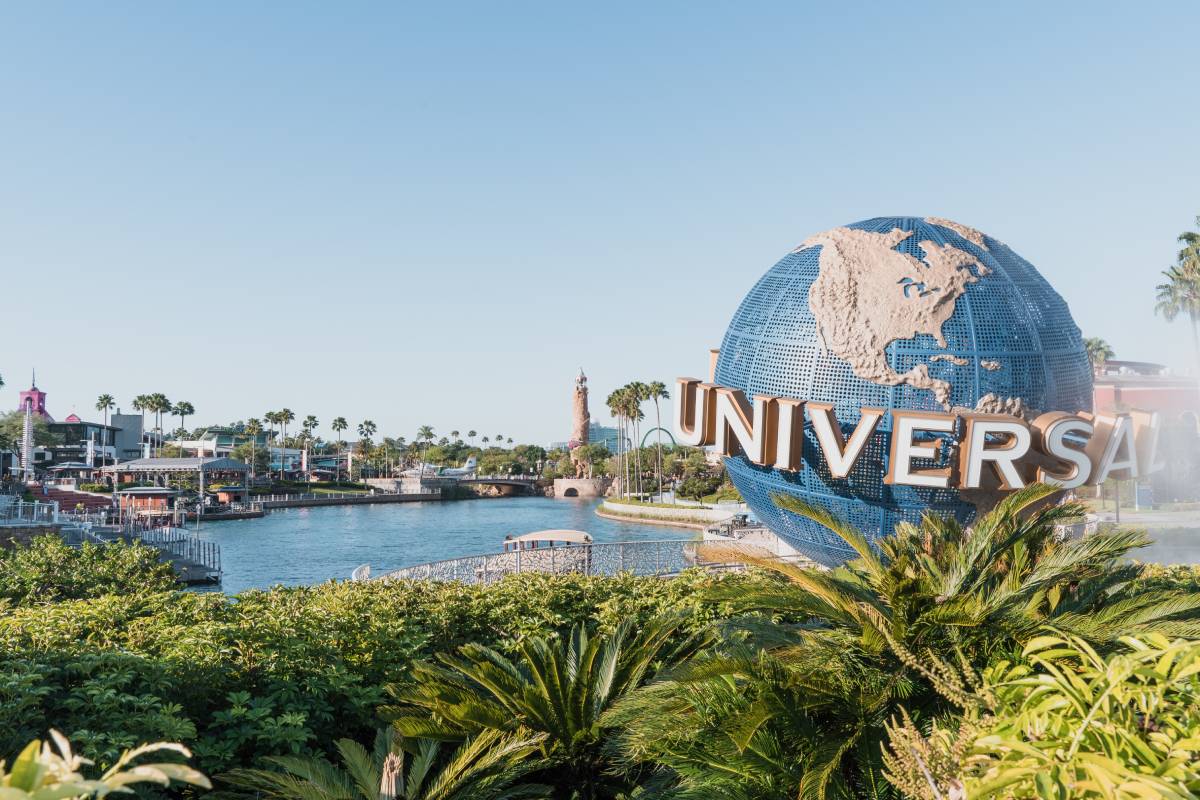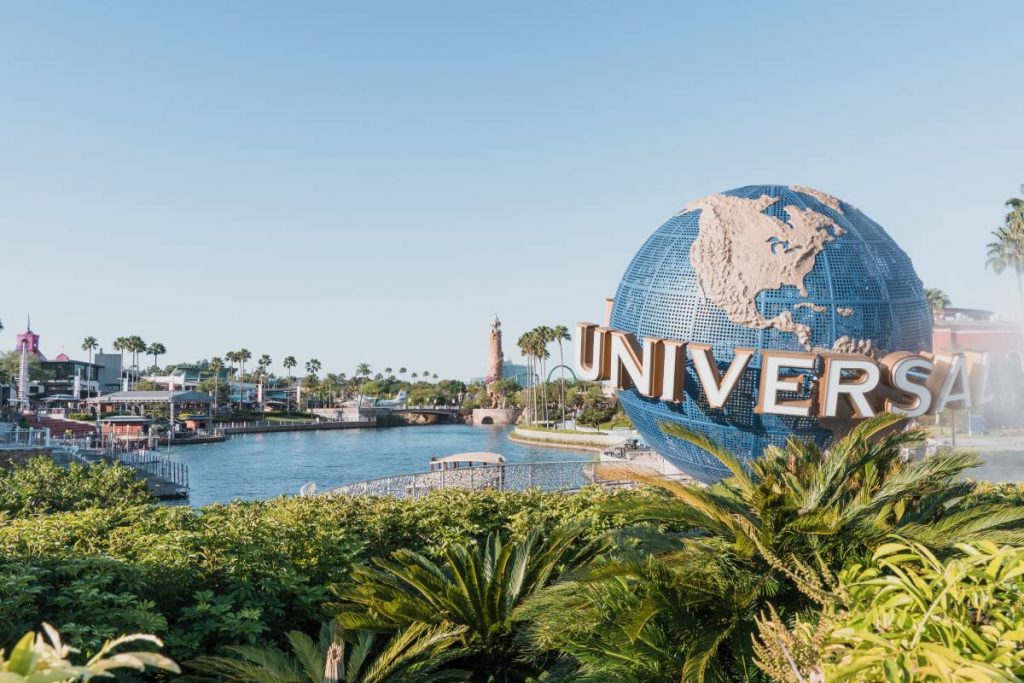 Home to over 300,000 people and a dozen theme parks, Orlando is one of the most visited tourist places in Florida. Orlando is the 23rd largest metropolitan city in the USA with a fast-growing economy and a great combination of city and country life. With a booming tourism industry, 'The City Beautiful' has a merge of urban and suburban living, making it a great place to live in. In the past few years, more and more people have been flocking to the city – if you're considering being one of them, read on to know more about moving to Orlando.
Pros And Cons Of Moving To Orlando
Any new state or city you move to has its own perks alongside a not-so-pleasant side. Here are some of Orlando's pros and cons that might interest you.
Pros
Ideal Weather Conditions
The weather in Orlando is ideal, with a merge of hot and cool days. You will get to enjoy both the summers and the winters in the city as it has the right amount of sunny days combined with some mild winters. People fond of basking in the sun will certainly enjoy it since Florida summers can be balmy.
Perfect For Outdoor Activities
The city has several parks, hiking trails, camping spots, and walking trails, perfect for outdoor recreational activities. You can have some family time over the weekend enjoying yourselves outdoors.
Good Job Market
Finding a job when you move to a new city is one of the most crucial steps to setting a strong foundation for your life there. Thankfully, with employers as big as Disney and a booming healthcare industry, Orlando has a great job market with plenty of opportunities.
Amazing Seafood
For all the seafood lovers out there, Orlando provides you with many fresh seafood options that you'll devour on sight! Most restaurants have a long list of seafood they specialize in, and with plenty of restaurants around, you won't run out of options anytime soon.
A Combination of City and Country Life
The city has the perfect combination of busy urban life and the comfort of country life. It is one of the few cities that gives you the best of both worlds. Several neighborhoods are cut off from the chaos of the many amusement parks and the tourists they attract, enabling you to live life in peace.
Cons
Mosquitoes and Bugs
With warm, humid summers come a dozen species of mosquitoes, bugs, and insects to welcome you to the city. Carrying an insect repellent spray in your bag will be second nature to you once you move to Orlando.
Alligator Land
Like the rest of Florida, Orlando is also known for all the alligators that freely roam around the city. It's not likely that they'll come up to you to snatch you off into a swamp, but it sure pays to keep your eyes peeled.
Crowded With Tourists
With the booming tourism industry, you will often find streets crowded with tourists. After all, Orlando is also known as 'The Theme Park capital of the World'. There are several world-famous theme parks in the city, most of which are crowded with tourists during the peak season. This increases traffic and the crowd in and around all the tourist hotspots, making travel within the city a mess.
Prone To Natural Calamities
Tornadoes, hurricanes, and tropical storms give a special appearance in the city once in a while, and this is something essential that you need to be aware of. Carrying your emergency kits in your cars is a must, as is having an emergency preparedness kit at home.
Harsh Traffic
The traffic in the city is horrible to deal with especially during peak hours. This is even more evident when the tourist peak season brings in all the additional chaos with it.
Also read: Moving to Florida
Weather In Orlando
Just like the other parts of Florida, Orlando also experiences humid subtropical weather. The winters are mild, enabling you to enjoy them to the fullest, while the summers can be humid and harsh.
Winters in Orlando are usually warm and dry. Snowfall is a very rare occurrence and it's better to not expect it in the city of Orlando. November to January are the months that experience good winter weather. According to Bestplaces, the average low temperature in Orlando rarely dips below 42°F during winters.
Summertime in Orlando will be hot and humid. The months of July and August experience the most heatwaves and humidity in the city. The temperature reaches an average of 92°F during these months. This makes it one of the warmest cities in all of Florida. You will also get to experience occasional rain from the months of April to September. The city experiences about 50 inches of rain annually.
When it comes to natural disasters, just like Florida, Orlando also experiences tornadoes, thunderstorms, hurricanes, and tropical storms. Even though the city doesn't experience hurricanes and tropical storms too frequently, they cause a lot of damage that you need to be prepared for. Besides, you will also often find sinkholes showing up every now and then. This is one of the riskiest natural occurrences that has caused some huge damage to property in Orlando in recent years.
Cost Of Living In Orlando
The living expenses of Orlando are higher when compared to the national average index of 100. Orlando comes in at 104, which is also one of the highest costs of living in the state of Florida according to Bestplaces. So before you move to the city, make sure you have a high-paying job to help you manage all the expenses you could incur. To get a better idea of your cost of living in Orlando, read on.
Buying A House In Orlando
The houses in Orlando are moderately priced and over 56% of the residents are homeowners. These statistics change depending on the neighborhood, but the overall housing market is fairly priced. A lot of lakes in the city have made waterfront properties popular. Such properties are in the higher price range, alongside the ones in the city center.
| | | |
| --- | --- | --- |
| | Orlando | United States |
| Median Home Value | $330,015 | $291,700 |
According to Zillow, as you can see in the table above, the median home value in Orlando is higher than the national average. However, the rent rates aren't the cheapest (more on this ahead) and the property taxes match the national average. It could be feasible for you to buy a house if you are moving to Orlando on a long-term basis. But if renting is what you'd prefer, read on for a good idea of what to expect.
Renting A House In Orlando
Renting a house of any size is a bit expensive in the city of Orlando. Most neighborhoods have a varied price range for houses and apartments in the city, but overall, renting in Orlando doesn't come cheap.
We have broken down the average cost of rent for different sized apartments to give you a better idea.
| | | |
| --- | --- | --- |
| Apartment Size | Orlando Average Monthly Rent | US Average Monthly Rent |
| Studio apartment | $1,085 | $950 |
| 1-Bedroom Home | $1,155 | $1,050 |
| 2-Bedroom Home | $1,361 | $1,278 |
| 3-Bedroom Home | $1,746 | $1,680 |
| 4-Bedroom Home | $2,110 | $1,950 |
Taxes In Orlando
Taxes have a big impact on the cost of living of a family and an individual. The tax rates in Orlando are pretty moderate. Thanks to the money drawn from the state's many tourist attractions, the state of Florida is one of 9 states that doesn't charge its citizens any income tax. Coupled with the good weather, this attribute has made Orlando a very popular retirement destination.
According to Salestaxhandbook, the sales tax in Orlando is 6.5%, which is lower than the national average. Even the property tax in the city is lower than the national average, totaling 1.18%. The overall money you'll spend on taxes in the city of Orlando is below average when compared to many other cities in the country, making it that much more appealing to move to.
Expenses In Orlando
Your monthly expenses comprise a fair bit of your overall expenditure and are a crucial contributing factor to the cost of living. Your monthly bills and utilities in Orlando cost an average amount. But when combined with housing and transportation expenses, things can get a bit tough by the end of the month if you aren't well prepared.
Your monthly bill for basic utilities (water, electricity, garbage, and heating) can come to approximately $169.30, but make sure you also account for your internet bill ($78.08) and phone bill ($197.70). You can also expect to pay around $2.40 per gallon for gas.
According to Payscale, the cost of groceries in Orlando is about 2% higher than the national average. You'll pay around $3.40 for a loaf of bread, while a gallon of milk ($1.95) and a carton of eggs ($1.88) cost nearly the same. Finally, healthcare: at costs that are 12% lower than the national average, it's easy to see why Orlando has an appeal. Expect to pay around $97.64 for a visit to the GP, while the vet will charge you around $48.70.
Also Read: Moving to Delaware
Crime Rate In Orlando
When it comes to crime in the city, Orlando ranks pretty high for both violent and property crimes. According to Neighborhoodscout, the city has a crime rate of 45 per 1000 residents. This is a pretty high number when compared to cities and towns of all sizes in America. The crime rate for both violent crime and property crimes is doubled in Orlando when compared to the national average.
When it comes to violent crimes, Orlando's crime comparison per 1,000 residents is 8.28 (the national average is 4), and you have a 1 in 121 chance of being a victim. Property crimes are at 36 per thousand residents, nearly double the national average of 19. Your chances of being a property crime victim are 1 in 27. When combined, your chance of being the victim of either a violent or property crime is 1 in 22.
However, the crime rates are only bound to certain neighborhoods in the city. Plus, you must remember that the city attracts a high number of tourists each year who make for easy targets. Ensure you do your research before picking a neighborhood in Orlando to move to since there are several that make for safe living.
Economy And Employment Opportunities In Orlando
The economy of Orlando is slowly but steadily making its mark and is becoming one of the strongest in the country. Besides, the city has also generated many job opportunities in various sectors that eventually contribute to the growing economy. The total GDP of Orlando in 2020 was estimated to be 144,096.225 according to Fred.stlouisfed. Residents of Orlando earn an average salary of around $56,515 per year according to Payscale.
The unemployment rate of Orlando at 3.2% is lower than the national average of 3.9%. Unsurprisingly, the tourism and hospitality industries are two of the major contributors to the economy in Orlando. Retail, entertainment, aerospace, and defence are some of the other industries that also contribute to the economy of Orlando. Disney happens to be Orlando's (and Florida's) biggest employer; Universal Studios comes in a close second for the city. Florida Hospital, Adventist Health, and Orlando Health are the top employers in the healthcare industry in Orlando.
Some other employers that offer job opportunities to a major population of Orlando are
NBC Universal
The Golf Channel
Orange County Public Schools
Amazon
Merlin Entertainment Group
Siemens
JetBlue
AAA
Oracle Corporation
Education In Orlando
Orlando does not fall back when it comes to providing quality education to students. It is the 10th largest school district in the nation catering to a large population of students. Both primary and higher education opportunities in the city are immense. Most students aiming for higher education move to the city as it has some great universities.
We have listed down some of the best schools and universities in Orlando for you to consider if you happen to be moving with young kids.
Schools
Pinecrest Creek Charter School
Orlando Gifted Academy
OCVS Virtual Franchise
Audubon Park School
Lake Nona High School
Timber Creek High School
Universities
University Of Central Florida
Valencia College, West Campus
Rollins College
Traffic And Transportation In Orlando
You might be concerned about getting around Orlando; after all, it is a major tourist attraction. And while it's true that the roads are congested during the peak tourist season, it's not all bad news. The public transportation system in Orlando more than makes up for the mess that the traffic can be.
With over 75 routes or Links, LYNX buses have a great network in the city and are efficient as well. The downtown area is well connected with the suburban areas of the city. There are stops every few blocks, and every bus can accommodate bikes. In addition, LYNX has a few more features for commuters to utilize:
NeighborLink: A convenient flexible service that allows pre-booking a trip for people who live in less-populated areas of the city. No more worrying about waiting alone down a desolate street for your bus to arrive!
FastLink: A service that runs every weekday morning and afternoon. There are fewer stops than the regular services, perfect for daily commuters off to work.
Vanpool: Think carpooling, except you're in a LYNX van. This service is meant for regular commuters who live and work in close proximity to one another, making for a convenient way to travel each day.
LYNX buses are affordable; a single ride costs $2, while the all-day pass is $4.50. If you're going to commute daily, you can opt for the 7-day pass ($16) or a 30-day pass ($50). Also keep an eye out for LYMMO, a Rapid Transit bus service that runs on 4 routes through Orlando. The best part? It's funded by the Downtown Development Board of Orlando, which means no tickets and no fares – it's free!
The SunRail is another great option if you want to get around the big city. It is much faster than buses, and great for a city like Orlando. The 49-mile rail traverses across 4 counties and has 4 stations in Orlando – Advent Health Station, LYNX Central Station, Church Street Station, and Orlando Health Station. Orlando Health Station also happens to be the city's main Amtrak Station. Moving from one part of the city to another in under a few minutes is possible thanks to the SunRail.
A lot of the tourists that visit the city also use the SunRail and the LYNX transportation systems to get by in the city. Both of these public transportation systems are affordable, easily accessible, easy to navigate, and convenient to use on a daily basis. They have routes covering practically the entire city so you can reach almost anywhere in Orlando with ease. Pair this up with not one but two airports (Orlando International Airport and Orlando Executive Airport) and you've got yourself a well-connected city.
See also: Out of State Moving Tips
Places To Visit In Orlando
Yes, Orlando is known for its theme parks, but there's a lot more that the city has to offer in terms of sightseeing. We have a list of places you can visit in Orlando when you get there that will no doubt make for a good way to know the city better.
Bok Tower Gardens
If you want to spend a day amidst nature, visiting this garden is a must. The 700 acres of land have several trees, plants, blossoms, and conservation grounds that you must explore. It makes for the perfect weekend escape from the city.
Gatorland
If getting accustomed to the alligators in your neighborhoods is not enough, you can visit this place to have a look at them up close. A great off-road adventure awaits you at Gatorland, and needless to say, plenty of alligators!
Dezerland Park
Not as well-known as Disney World or Universal Studios, this park deserves a mention. If you want to have some indoor action with your family, visiting Dezerland Park is a must. They have a number of exciting family-oriented attractions that you can engage in for some fun family time.
Some other notable places you could visit are
Madame Tussauds Orlando
Museum of Illusions
Orlando Starflyer
TopGolf
Spirit Of The Swamp for airboat rides
Also Read: Largest Cities in Florida
Best Places To Live In Orlando
One of your main concerns when moving to Orlando would be finding a good neighborhood to live in. Finding the right neighborhood is crucial as the more it matches your cultural preferences, the happier you'll be. To help you narrow your options, we've listed down a few neighborhoods in the city that you might like.
College Park
If the name of the neighborhood hasn't rung a bell, we'll tell you what it's known for. It has a large number of schools and universities, making it great for families and young students! A majority of the residents, most of whom are students and young families, choose to rent apartments rather than invest in homes. The crime rate in College Park is low and the housing market is also affordable.
Population: 18,023
Median Home Value: $473,700
Annual Median Household Income: $78,707
Monthly Median Rent: $2,205
Lake Como
Lake Como is a friendly neighborhood with low crime rates. This neighborhood is mainly populated with families who want to live a quiet life. Lake Como has everything you would need – good jobs, markets, cafés, and affordable homes. Almost 80% of the population in this neighborhood are owners of small-family homes. Finding apartments in this neighborhood is going to be a task, but small-family houses and condos are available for rent.
Population: 1,800
Median Home Value: $365,000
Annual Median Household Income: $96,229
Monthly Median Rent: $1,906
Rose Isle
Rose Isle is one of the most livable yet one of the most expensive neighborhoods in all of Orlando. The neighborhood is like a small island with plenty of lakes and creeks that divide the land into small parts. The small community that lives here have their own waterfront properties, each of which cost a pretty penny. Rent in Rose Isle is also on the higher end since the market is simply that competitive. You don't have the most convenience when it comes to grocery runs, but the views and luxury of the neighborhood can more than make up for that.
Population: 1,245
Median Home Value: $1,028,157
Annual Median Household Income: $77,474
Monthly Median Rent: $1,851
Greenwood
Greenwood is a rather small neighborhood in Orlando, most famous among retired couples. The neighborhood has a beautiful green space and very limited houses that are far away from one another. People living in this neighborhood lead a quiet life away from the urban sprawl and chaos. Greenwood is not connected as much with the rest of the city, but is fairly self-sufficient. There are a few local schools and healthcare facilities to provide residents with basic services.
Population: 2,400
Median Home Value: $385,746
Annual Median Household Income: $48,375
Monthly Median Rent: $1,877
Summing Up
Yes, Orlando has muggy summers, and traffic can get horrible. But both have their share of positives – winters are pleasant and wonderfully enjoyable, and the public transportation system is highly commendable. You don't need to own a car to get around the city, and in fact, life in Orlando is fairly affordable (a plus, considering that jobs may not come easy). There are plenty of diverse neighborhoods, several of which are rent-friendly. Considering it all, it's no surprise that Orlando has quickly become one of the best places to reside in the USA.
Also Read: Moving To Michigan – A Relocation Guide for 2022
FAQs On Moving To Orlando
Is Orlando A Good Place To Live?
Orlando is one of the biggest metropolitan cities in Florida and has warm weather, mild winters, a low cost of living, and ample outdoor recreational activities. All of these and more things combine to make Orlando a good place to live in.
Why Should You Not Move To Orlando?
If alligators scare you and bugs and insects annoy you, Orlando may not be the place you may want to live in. Along with that, the traffic in the city is horrible and the summers can get extremely humid. If any of these things are a deal-breaker, then moving to Orlando may not be ideal for you.
Is Orlando Safe?
The crime rate in Orlando is higher than the national average, and there's a high crime rate in certain neighborhoods. But one thing to remember is that the high crime tends to be localized. Plus, the several unassuming tourists tend to make easy victims. There are ample safe neighborhoods where you can live a peaceful life in Orlando, so don't let the high figures alarm you.
Can You Live In Orlando Without A Car?
Yes! You can easily live in Orlando without a car. In a big city like Orlando, surviving without a personal car can seem impossible. But the public transportation system in the city is affordable, well maintained, convenient and accessible to all. The buses and rails are well connected within the city which enables you to move about with ease.
Enter your information
Almost done!
Enter your information to view your quote.
Your information is safe with us. By using this service, you agree to receive email communications solely regarding your relocation process