Out of State Moving Tips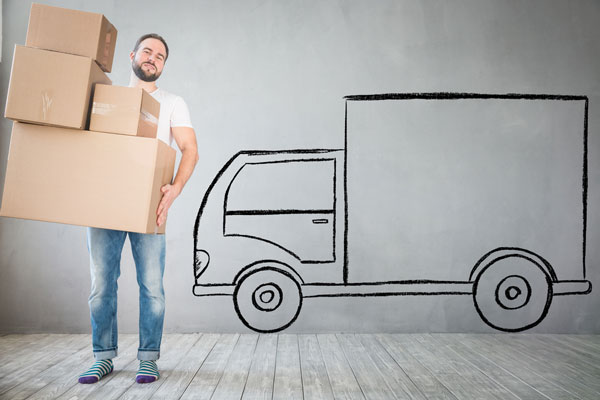 Moving can be a hassle. You have to find a new place, get boxes, and try to pack everything so that nothing will get broken. One factor that can make your move even more difficult is the location of your new home. If you're relocating across state lines, your move could become an even bigger headache.
Here are a few helpful tips to make your inter-state move go more smoothly.
For Your New Job
Inquire about relocation assistance
Many companies offer financial assistance to new employees who are moving considerable distances in order to take a job with them. This assistance can be used to cover the cost of a mover, temporary housing, transportation, and many other moving expenses. When discussing the details of your employment with your new company, be sure to ask if relocation assistance is something that they offer.
Transfer professional licenses
In certain fields, such as law, education, or medicine, you need an active license in order to work. The licensing requirements differ from state to state, so start working on this far in advance. Find out what you need to do to transfer your license to you new state and gather necessary materials as soon as possible. Your new employer may be able to provide helpful advice on this process.
Also Read: Tips for Moving to a New City Alone
Before You Choose a New Home
Do research on you new neighborhood
What are the crime rates in the area where you'll be moving? What are the neighbors like? What kind of public transportation is available? Each of these factors will play an important role in your quality of life in your new home, so do some research. Learn about crime rates by searching a website like NeighborhoodScout. You can also find out about the demographics of the area using the US Census Bureau's Census Explorer and check out the local transportation options with a simple Google search.
Use Google street view to learn more about the area
Speaking of Google, the "street view" feature on Google Maps is a great way to get a more personal and detailed look at a neighborhood. You can learn things about the neighborhood's cleanliness and state of repair, local businesses and restaurants, and overall curb appeal. This is a great tool if you don't have the option of visiting in person before making your move.
Make a new budget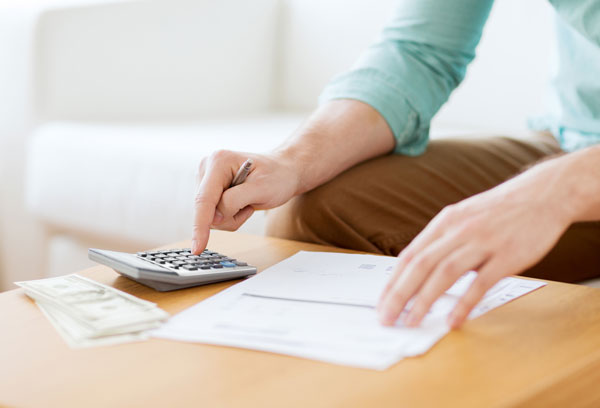 Chances are, your finances are going to change after you move. The costs of every expense, from rent to food, can change when relocating to a new area. Luckily, the internet is full of useful cost of living calculators that can help you plan new budgets for

Housing

Food

Transportation

Healthcare

Entertainment

To Prepare for Your Out of State Move
Look into "move out" policies
It's important to let your current landlord or homeowner's association that you're moving. Some have policies regarding prior notice, steps to be taken before the move, and restrictions on parking moving trucks. Look into your lease or association paperwork well in advance of your move to avoid dealing with last-minute headaches.
Choose your move date carefully
You probably have a specific date when you need to be settled into your new home and ready to begin the next chapter of your life. This is especially true if you're moving in order to start a new job. You want to be ready for your first day of work, so plan your moving date carefully. Even when you're pretty sure you've given yourself enough time, it doesn't hurt to add in a couple of extra days in case of emergencies. Your movers might have to reschedule at the last minute or you could have unexpected car trouble that puts you behind schedule. Having a buffer built into your timeline can be a lifesaver!
Also Read: How to Move on a Short Timeline
Start packing as soon as possible
When you look around your house or apartment, you may think that packing will be quick and easy. Unfortunately, once you get started, you'll probably discover that it's going to take a lot longer than you thought. You'll probably want to sort through your belongings and get them well-organized before you hand them off to the movers, so give yourself plenty of time. Nothing is more annoying to movers than showing up and discovering that you aren't ready to go.
See Also: How to Pack Your Car When Moving
Cut back on what you pack
Another way to make your packing less painful is to seriously consider what possessions you need to bring along. Do you have any old electronics that you may be able to sell? How about clothes that could be donated or kitchenware that is long overdue for a replacement? As you pack, set aside items to sell, donate, and put in the trash. This will cut down your packing time considerably. It could also save you money as movers typically charge based on the size of the move.
In addition, keep in mind that certain materials will definitely need to be discarded. Any chemical that could be considered hazardous is dangerous to move, and your moving company might actually refuse to take them. These items include:

cleaners

paint and paint thinners

gasoline and propane

A good rule of thumb: if you can't send it in the mail, you should dispose of it before moving.
Also See: How To Pack Your Clothes For Moving
Research your moving company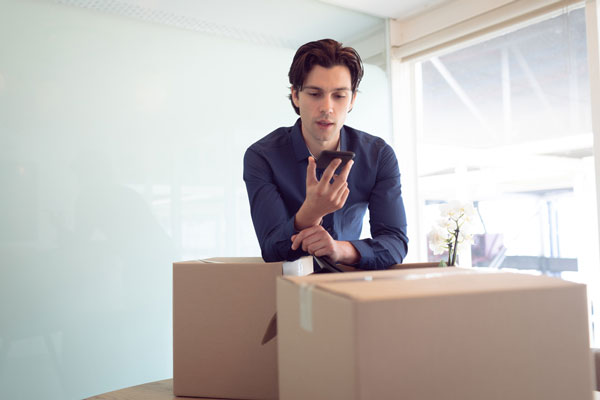 You're about to trust a moving company with all of your furniture, clothes, books, and other valuables. Make sure that you do some research and choose movers with a good reputation. Read their online reviews and find out what, if any, problems other customers have had with them before you select a company. The difference between a good moving company and a bad one can mean the difference between and easy move and a lot of problems.
In addition to checking the moving company's reputation, you should also double-check to make sure that they perform moves across state lines. Some companies only do local moves, so don't waste your time trying to book a mover that can't help you.
For your upcoming out of state relocation, you can choose from 20 best long distance movers featured on our homepage.
Refill any prescriptions
You're going to have a lot to do when you arrive in your new home. It may take a while before you can find the time to research and choose a new healthcare provider. If you or a family member takes any medication, try to get a refill on the prescription shortly before you move. This will save you from a last-minute scramble to find a doctor when the prescription starts to run low.
Change your mailing address with the Post Office
You'll want to get your mail at your new location, so be sure to fill out a change of address form with the Post Office. If you're moving to another state, you won't have the opportunity to just stop by your old place and pick up your mail. Luckily, the Post Office can forward your mail for a while until you can get your address changed with any companies or institutions that send you mail.
Inform financial institutions you're moving
You'll also want to inform any financial institutions you're affiliated with that your address will be changing. This includes institutions where you bank and those where you have loans, credit cards, and insurance. If these institutions don't have an up-to-date billing address, you may not get your bills in time to pay them and your credit score might end up taking a hit.
Set up utilities
If you've just spent hours (or even days) moving from one state to another, one of the worst things that could happen would be arriving at your new home and discovering that you have no electricity. If you want to make sure that your power, water, and heat are working when you arrive, contact the local utility providers before the move and arrange to have them turned on and billed to you so you're all set to have a nice, hot shower and a night in front of the TV after you move.
Also Read: How to Use Moving Straps
To Make the Move Go Smoothly
Consider moving insurance
Even if you do your research and choose a reputable moving company, things could still go wrong. Movers typically offer moving insurance that you can purchase before the move in case anything gets lost or damaged. Having this additional safety net can really help with your peace of mind while making a big move.
Talk to your roadside assistance company
If you have AAA or another roadside assistance company, you should check to make sure that your coverage extends across state lines. If you have a breakdown, flat tire, or accident during your move, the last thing you want is to find out that roadside assistance is unable to help you because you're in a different state.
Label boxes by room
When you're doing your last-minute packing and organizing, don't forget to label your moving boxes. Even if you don't include details about the contents, marking which room the box goes in can make the unloading process easier and quicker for both you and the movers.
Set aside some cash for emergencies
If you're moving to a new state, you'll probably have a budget prepared for moving expenses. Don't forget to set aside some extra cash for emergencies. You may get behind schedule and be forced to spend an extra night in a hotel or encounter an unexpected car problem on the way. Having some cash on hand to handle these unexpected situations can save you a lot of anxiety.
Keep the most important items with you
There are certain things that are difficult to replace: important documents, family heirlooms, and prescription medications are just a few. To avoid the difficulties that losing these items would cause, keep them with you during the move instead of putting them in the moving truck. Having them on hand is a good way to ease your mind.
After the Move
Change your car insurance and registration
Anything involving your car is going to have to be updated once you arrive in your new state. You may need to find new car insurance and you'll definitely have to register the car in your new state. The cost to register a car can vary widely, so be prepared by doing research before the move and having these fees included in your moving budget.
Find healthcare providers
Getting sick or injured is stressful; getting sick or injured and realizing you haven't established care at a local provider can be a catastrophe. Don't wait long after you move to research providers that are covered by your new health insurance and make a quick appointment to get yourself established as a patient.
See Also: ­­How to Avoid Getting Sick During a Move
Register to vote
Like car registration, voter registration doesn't transfer from state-to-state. Once you're settled in your new place, go online and get yourself registered so you're prepared to cast your ballot in the next election.
See also: Things to do After Moving to a New State | Average Cost of State to State Move | Things to Do Before Moving Out of State
Enter your information
Almost done!
Enter your information to view your quote.
Your information is safe with us. By using this service, you agree to receive email communications solely regarding your relocation process