How To Book A Moving Company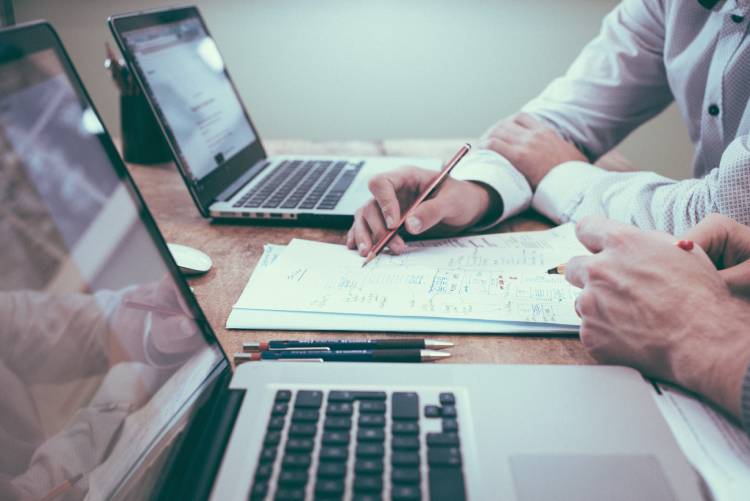 Millions of people move from one city to another each year in the US. Moving is a stressful time that takes a lot of planning and time. To make things easier for you during your move to a new city or a state, we recommend you hire a moving company to ensure that your move goes smoothly with no issues whatsoever. A good moving company ensures that you have an easy and stress-free move.
Knowing what and how to choose a moving company that will cater to your needs is the first step to having a successful move. There are a lot of steps involved when choosing the apt company for your move. From looking for a trustworthy company, getting quotations, checking their services, looking at the company reputation, there are many things that you will have to look at.
To make things simpler for you, we have listed down a few guidelines that will help you make your final decision. Here are the steps that will help you make the process of booking a moving company easy and organized:
2. Setting A Budget For Yourself
4. Researching The Moving Companies
5. Getting The Price Estimates
Step 1: Choosing The Type Of Move
The first step you take when you hire a moving company is understanding the type of move you are going to do. Depending on whether you're moving across town, to a new city, or crossing state borders, your travel time, distance and budget will fluctuate. All these factors determine the kind of move you will be requiring. There are two kinds of moves other than the DIY route that we have broken down for you.
1. Full-Service Moves
A full-service move is when you hire a moving company to do all of the moving. The professionals load and unload all of your belongings while also taking care of transporting these belongings to your new home. Most of these companies also offer extra services with additional charges and help you out with some other things with the moving process. Some of these services include packing, reassembling, disassembling all of your furniture, packing all electronics and setting them up in the new house, transporting your vehicles, and a lot of other services. These professional moving companies take up the full responsibility of the move and you do not have to carry a thing with you.
The pros of using a full-service move are that it's the most convenient way for you to move; you don't have to worry about anything and all things are being done for you, they offer pro-level services at every step of the way, and you can add some extra services as and when you need them. The one con of a full-service move is that you'll end up spending quite a bit of money. But hey, good things don't come cheap, do they?
You can opt for this kind of move if you have no time left to manage the move by yourself and need help. If you have a large load that is not quite manageable for a long distance move, leave it to the pros! Some people also use these services when they have some expensive belongings that need to be transported safely with professional help.
See also: How to Negotiate with a Moving Company
2. Hybrid Move
A hybrid move is when you take care of packing, unpacking, setting up, loading and unloading all of your belongings by yourself and the moving company only transports the belongings to your new house. This is a budget-friendly moving option for people who can manage some parts of the move by themselves and need help with the rest. If that's what you need, hiring a moving container company can be the best decision you make.
The reason why hiring a moving container company is ideal for you is, you don't have to worry about having a storage space or a truck to move your belongings. You'll be responsible for moving your belongings, loading, and unloading the container. This move also works well if you do not have a heavy load of things that need to be moved. Additionally, it's an economical and flexible service that you can avail of if needed.
One liability that you need to know of with this kind of move is that you have the sole responsibility of all your belongings reaching safely to the new house. If some things get broken or damaged in the process, you won't get any refunds.
Step 2: Setting A Budget For Yourself
The second and one of the most important steps is to give yourself a budget. Whether you decide on hiring full-service movers or hire professionals for only a few moving services, you'll have to stick to a budget or risk spending a huge amount of money. Moving from one place to another can get really expensive if you do not have a budget set for yourself.
No matter the size and distance of your move, you do not want to be spending exceeding amounts of money. Additionally, once you have an estimated budget, it becomes easier to find a moving company that can provide you with the services that fit your budget. To put it shortly: decide on a budget, and STICK TO IT!
Also See: Long Distance Move On A Budget
Step 3: Finding A Moving Company
The next step in line is finding trustworthy and reliable moving companies to help you. With the moving industry being oversaturated with plenty of moving companies providing service today, it becomes difficult to find an ideal moving company. To find a good moving company, you can follow some easy steps to ensure that you only dial down some of the best moving companies that will provide quality services:
Ask People You Know For Recommendations
One simple step you can take to get a list of trustworthy and reliable moving companies is by asking people you know for recommendations. If you have friends and family who have used moving services from a company before, you can ask for their honest reviews and get an idea of the companies and the kind of services that are available in the market.
Look For Moving Companies Online
You need to be careful when you look for a moving company online as there are several companies that can scam you. You can go through their website and other social media platforms to see if it's an authentic company that really exists.
Some easy ways to find out if a moving company is legit is by checking if they have a Department of Transportation number (DOT) if they're registered on the American Moving & Storage Association, and the Better Business Bureau.
Some things that you need to be mindful of when researching online is to never fill in your personal information, pay any advance consultation charges or fees to get access to the website or information.
Avoid Hiring A Moving Broker
Many people decide to hire a moving broker to get some good deals from moving companies. Search brokers are usually scammers who usually end up scamming or mistreating customers. Hence, we would advise you to not hire any moving broker and find a reliable moving company by yourself.
By following these above tips, you should be able to get a list of a minimum of three moving companies that you would consider hiring. But this does not mean that your search for a moving company has ended. Once you have a list of these shortlisted moving companies, you need to dive deep and research a little more about them. This is where your 4th step comes into place.
See Also: How to Find Good But Cheap Long Distance Moving Companies
Step 4: Researching The Moving Companies
Researching and understanding a few more details about the moving company you want to hire is always a precautionary step that you need to take to not get scammed. There are some easy ways for you to identify companies that are reliable and can be trusted to move your belongings from your old house to the new one.
Look For Online Reviews
With all sorts of information available online today, you can just Google the name of the company and check for their customer reviews on their website and Yelp. Customers are usually honest if they have had a bad experience of availing of a company's services. Go through such reviews on different sites to ensure that you're getting a holistic look at reviews and not making a decision based on a few reviews.
One thing two also notice here is if the company has left any comments and interacted with any reviews that have been posted. Ensure to specially check if the company has left reviews on the negative reviews of customers. A good company usually takes into mind the negative reviews and works on improving and bettering its services.
Go Through The Company's Website
A company's website is used in any one place where you'll get all sources of information about the kind of services they provide, their experience, customer reviews, testimonials, partnerships, and any other kind of information that you need. A website that does not provide any of this information and is a tad bit difficult to navigate is a sign that the company is new in the market or may not be able to provide you with quality moving services.
Having one look at the website should give you basic contact details of the company along with the logo, their services, locations, and some information about the company as a whole. If these are the things that the website lacks, you need to move on to the next moving company on your list.
Understand How The Company Communicates
One crucial factor that determines if the moving company that you're hiring is reliable and trustworthy is the way they communicate with you. A company that values its customers and provides excellent services will have a good communication rapport with you. Right from the first call or interaction you have with the company until you get all the estimates and other details that you need from them, they will maintain good communication with you.
A reliable moving company ensures that they give you all the information you need to make the final decision. Also, you don't want to hire a company that won't communicate with you the details of your contract. There should be clear communication between the company and you regarding the services you need, the timeline, the destination, and all other legal agreements as well.
Check For Their Legal Documents
No matter the size of a moving company, they all must have legal documents including licenses, insurances, permits, etc. The moving company is responsible for transporting all of your belongings to your new home. You don't want to be risking the safety of your belongings with a company that does not have any legal documentation to protect or safeguard your belongings.
If you hire a moving company that does not have any legal documentation for insurance, any damages caused to your stuff won't be reimbursed or refunded in any way. Don't forget to ask the moving company to provide you with their legal documents before you make any decisions.
Also Read: How to Report a Moving Scam
Step 5: Getting The Estimate Prices
Finding moving companies that will provide you with all the services that you need is not enough. These services need to be budget-friendly. To make sure that you're not exceeding your budget, you can get estimated prices for different services and packages to compare them.
Ask For Onsite Estimates For The Move
An onsite estimate is when the company will send one of their employees to look at all of your belongings and examine them to give you an estimated cost of the move. You need to ensure that you show the employee accurately all of the stuff that you'll be moving with the help of the professional moving company. This will give you an exact amount that you'll be required to pay them after the move.
You can also ask the moving company to share estimated costs for the different services that you'll need separately. This will help you examine the accurate cost of each service. You can then further eliminate certain services for some cost-cutting processes if needed.
Getting the estimate from more than one moving company will help you compare them and find the best company with pricing that matches your budget.
Ask About Additional Charges
A lot of moving companies in the US do not mention additional charges they will be charging on certain services and other minute things throughout the process. You can read the fine print to understand if the company charges any such cost or just directly ask them if they charge for any services additionally. If you want to make sure that you do not have to pay any additional charges later on, you must ask in advance about these things at an earlier stage itself.
A trustworthy moving company will give you a tariff that will have listed all of these additional charges. All of this will only ensure that you do not exceed your budget or get scammed by moving companies at any point.
Ask About Their Refunds And Reimbursements Policy
Ask the moving company well in advance for information on their insurance policy and liability in case your belongings get damaged during the process of Shipping. Usually, a moving company has different services at different price points that you can choose from depending on your requirements. Some of these valuation services are expensive as they are comprehensive and you'll get a refund on almost all of the damaged or lost products during the shipping process. But ensure that you understand all the terms and conditions correctly before you sign any contracts.
Summing Up
All of these are some tips and precautionary steps that you may want to take to ensure that you only hire the best moving company to help you with your new journey. You'll have to wait for all your options and make any final decision based on all the information that you collect. After all, moving is a long process that requires you to be a perfectionist. We hope this article helped you better understand the things that you need to be mindful of and the steps that you need to take when hiring a moving company!
Also Read: Best Mid-Move Temporary Housing Options
FAQs
How Long Does It Take To Schedule a Mover?
Scheduling a moving company is something you must do as soon as possible. Most times, the good moving companies are overbooked especially during the holiday season. So make sure that you book the movers at least 2-3 months before your moving day.
See Also: How to Pack Books for Moving
Is There A Checklist For Moving?
Having a checklist for moving is an important step. It ensures that you carry only all the belongings you'll be needing while discarding and donating some other things that you won't require. You can check out our moving checklist blog for further details.
Do You Pay A Moving Company Before Or After?
Every company has different policies of payment. Depending on the kind of company you have hired for help, you'll have a certain amount to pay the movers at the time of booking and some after all of the moving process is finished.
Also See: How Early Should You Book a Mover?
Enter your information
Almost done!
Enter your information to view your quote.
Your information is safe with us. By using this service, you agree to receive email communications solely regarding your relocation process