Moving to Alabama – A Relocation Guide for 2022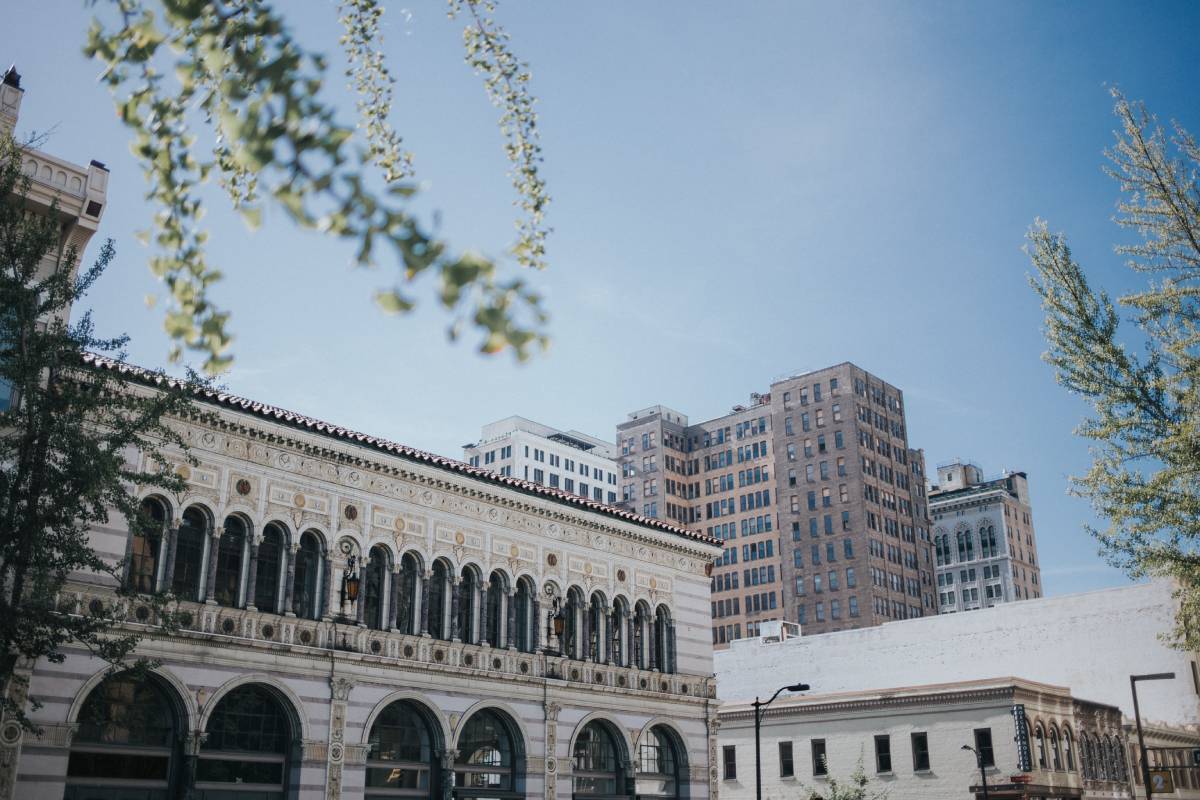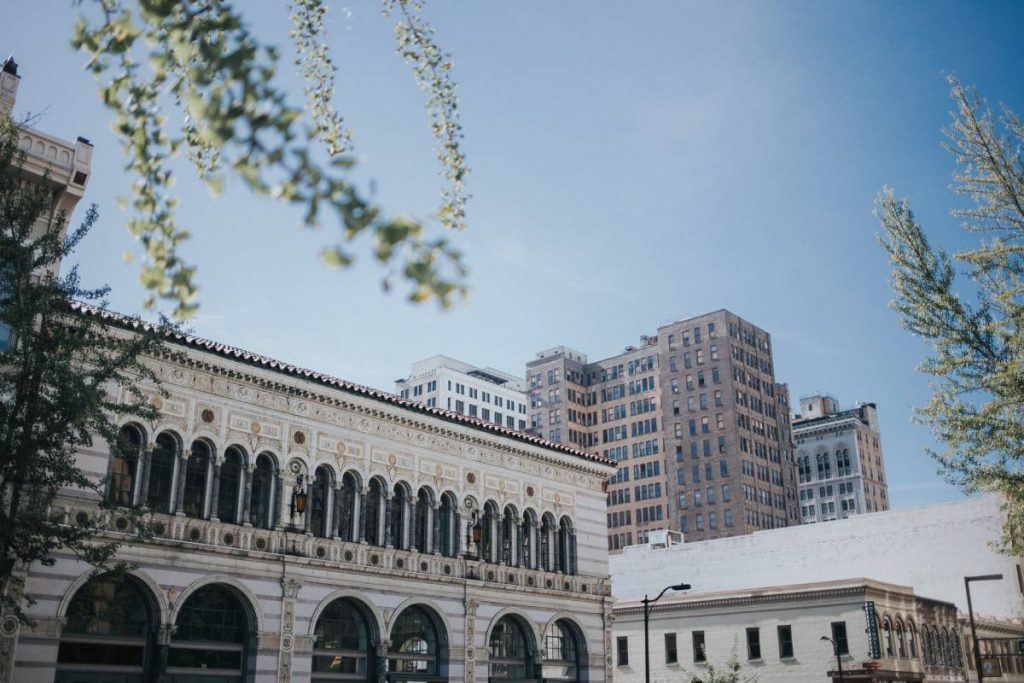 Alabama is known as the 'Yellowhammer State' of the USA. It is arguably one of its fastest-growing states that offers its residents a quality lifestyle. The beautiful landscape, southern culture, music, and art are some of its best features. If you would like to live in a state that is affordable to live in, has great job opportunities, a knack for football, and some delicious food, Alabama could ideally be the place to call home.
To know more about what the state has to offer you, we have listed a brief guide. It will help you know if moving to Alabama would be good for you before you make any hasty decisions.
Pros And Cons
Pros
Gorgeous Landscapes
The beautiful state has a varied terrain that adds to its natural beauty, and it is one of the US' naturally blessed regions. It has a gorgeous coastline along with some majestic forests and epic hills as well. The long roads in Alabama are covered with trees on both sides and there is ample green space covering the state.
Affordable Real Estate
The real estate in Alabama is very affordable. The market for both buying and renting houses is actually lower than the national average. In fact, its real estate market is among the top 3 states with affordable homes in the country.
Lipsmacking Food
When it comes to food in Alabama, it is one of the best in the country. From pork ribs to chicken parmesan and hamburgers, everything you have in the state is delicious. It has a wide range of cuisines, and ample restaurants and cafés that offer them.
Strong Musical Heritage
One thing that the residents of Alabama are proud of is their rich musical heritage. The state has deep roots in music and celebrates them all year long through festivals, concerts, and live music in restaurants and bars. From jazz to country music, Alabama's music has influenced some of the greatest straits in the world.
Cons
Hot Summer Days
Even though the autumn, spring, and winter in Alabama are pleasant, the summers are hot and humid. The intensity of heat rises to even 100°F at times and the summers get unbearable on most days. Taking a dip in the pool in this case is the only way to beat the heat.
Poor Healthcare System
To be very honest, the healthcare system in Alabama is quite disappointing. It is ranked as one of the bottom 10 states for healthcare according to US News, and has been consistently getting low scores for the quality of healthcare services they provide.
Watch Out For The Bugs
If you think that the pest infection in your state is bad, wait until you start living in Alabama. You'll come across some of the biggest cockroaches you have ever seen! Besides, you will also come across many other bugs that might not necessarily be as friendly as your neighborhood cockroaches.
Underfunded Public Education
Finding a great school for your child may not be as easy in Alabama. The public education in the state is not funded well and lacks quality facilities, staff, and education in general. This has resulted in the state falling under scrutiny for many years. So, make sure you know a district that has good education before you move.
Weather In Alabama
Alabama has a subtropical hot and humid climate. This means the state experiences hot and humid summers with mild winters. The state has 213 sunny days with an average annual temperature of around 65°F. It is one of the few states in the country that is perfect to wear summer clothing all year round.
The mild winters in Alabama are quite pleasant. January is the coldest month with the average temperature being 33°F. The average snowfall amounts to 1 inch a year and is overall quite a rare phenomenon in Alabama.
One of the US' warmest states, the region of Alabama closer to the Gulf of Mexico is generally hotter than the rest of the areas. With hot and humid summers, the state has an average temperature of anywhere between 90°F and 102°F during summers.
Along with harsh summers, the city is also prone to some natural disasters like flooding, thunderstorms, hurricanes, and tornadoes. You need to be careful about these as they can cause some serious damage to your property and you could injure yourself.
Cost Of Living In Alabama
Buying A House In Alabama
Alabama is one of the most affordable states in the US when it comes to the housing market. The real estate market in Alabama is affordable compared to the national average which makes buying a house a breeze.
To give you a comparison, here is a table with the median home value of homes in Alabama and the USA according to Zillow.com.
| | | |
| --- | --- | --- |
| | Alabama | United States |
| Median Home Value | $186,367 | $320,662 |
Renting A House In Alabama
Along with affordable houses to buy, the rentals in Alabama are also very affordable. Even with home appreciation, you can easily find all kinds of houses on rent. Plus, from apartments to big family homes, Alabama has plenty of each category to suit your needs.
| | | |
| --- | --- | --- |
| Apartment Size | Alabama Average Monthly Rent | US Average Monthly Rent |
| Studio apartment | $645 | $950 |
| 1-Bedroom Home | $693 | $1,050 |
| 2-Bedroom Home | $826 | $1,278 |
| 3-Bedroom Home | $1,096 | $1,680 |
| 4-Bedroom Home | $1,255 | $1,950 |
Taxes
If you're going to look at the cost of living in Alabama, the taxes you pay should also be given equal importance. The state has low tax rates for property taxes and income tax. The sales tax, on the other hand, is higher than the national average by a bit of a margin. The base sales tax in Alabama is 4% but, within the state, it ranges from 4% to 11%.
The property tax in Alabama is 0.42% which is one of the lowest rates in the country. The income tax is also on the lower edge of the scale. Within Alabama, the income tax rate ranges anywhere between 2% and 5%.
These tax rates in Alabama are lower than the national average except for the sales tax. And these rates vary within the cities as well for the most part.
Expenses In Alabama
A majority of your cost of living in a state or a city depends on the cost of its utilities, food, groceries, and healthcare services. When living in Alabama, you're paying as much as a citizen of the US would on an average basis across the 50 states.
Your food and groceries have a significant influence on your cost of living in Alabama. According to 247wallst, an average individual in Alabama spends $3,215 on food and groceries on an annual basis. This rate is on par with the national average.
When it comes to the healthcare facilities in Alabama, the costs are higher than the national average. An average individual living in Alabama spends up to $4,775 yearly on healthcare services. It is a bit higher compared to the national average of $4,270, but the difference isn't too vast.
Crime Rate In Alabama
The crime rate in Alabama is one of the most important factors that you need to consider before you make up your mind about moving here. The property and violent crimes in the state are higher than the national average rates. Having said that, the rates are minimally higher and the state is relatively safe to live in considering the many cities and neighborhoods that are safe.
The violent crime rate in Alabama is 4.44, just 0.44 higher than the national average of 4. Living in the state, you only have 1 in 225 chances of being a victim of a violent crime. This is quite a low chance compared to a majority of the other states in the USA.
The property crime rate in the state is also higher than the national average by a small margin but not to an extent where it isn't safe to live in. The property crime rate in Alabama is 20.92 which is just a tad bit over the national property crime rate of 19.
Overall, the crime rate in Alabama is not a big concern as the authorities in the state have managed to keep things under control. You can find ample cities and neighborhoods in the state that are safe for you and your family to live in. Some of the safest cities in Alabama are Emelle, Cuba, Banks, Five Points, and Eldridge.
Economy And Employment Opportunities In Alabama
The economy of Alabama has been growing at a steady pace in the last couple of years. The GDP of Alabama was $226,896.5 million in 2020 according to fred.stlouisfed. The GDP of the state had dropped a bit since the pandemic but has again picked up a little, and is increasing at a steady pace. The economy has shown some progress and is backed up by major industries like mining, hospitality, construction, agriculture, energy, finance, automotive, government, and insurance.
The growing economy of the state has contributed to a flourishing job market as well. Many up-and-coming businesses have been emerging here, providing employment opportunities for skilled professionals. An average individual earns $53,700 on a yearly basis in Alabama, according to Payscale. The state also has a low unemployment rate of 3.1% according to the US Bureau of Labor Statistics. This rate has been consistently dropping lower over the years as more and more job opportunities have been popping up in the state.
If you are seeking a job opportunity in Alabama, there are some of the biggest established companies along with a mix of some up-and-coming startups that can help you out. Some of the biggest employers in the state of Alabama are Encompass Health, Religions Finance, Civil Air Patrols, BBVA Compass Bancshares, University of Alabama, Hibbett Sports, Drummond Company, and Auburn University among many others.
Also Read: How to Get a Job in Another State Before Moving
Education In Alabama
If you're going to move to Alabama with your children and families, finding a good school will be a tough job at hand for you. When it comes to education, Alabama does not hold a good reputation. Alabama ranks 47th in the country in terms of education according to US News and is among the bottom 10 states with low ranks in the education sector. The public education system is not funded well. This has resulted in a poor quality of education in most districts of the state.
Despite the poor rankings and scrutiny, the state has some good private schools that have been providing good quality education to students. If you really look out and research well about these schools, your child will have a good school to go to in Alabama.
To help you know which districts in Alabama have some of the best schools, we have listed them down. This list will help you get a better idea of which districts to look out for when looking for quality education for your children.
School Counties
Mobile County
Jefferson County
Baldwin County
Montgomery County
Huntsville County
Colleges And Universities
The University of Alabama
Auburn University
University of South Alabama
Samford University
Birmingham-Southern College
Traffic And Transportation In Alabama
Alabama is a fast-growing state that offers excellent infrastructure to its residents. The transportation system in the state is well connected within itself and also with the neighboring states. Alabama has 6 major international airports along with several other private and privately-owned public-use airports that connect the state to the rest of the US and the world.
Talking about interstate transportation, Alabama has 6 interstate highways and over 3,700 miles of rail tracks spread across the state. You also have the rideshare options of Lyft and Uber that you can use to get around Alabama whenever needed. These are popular moods that are used to get to the domestic and international airports within Alabama.
Also Read: Moving To Baton Rouge – A Relocation Guide for 2022
Best Places To Live In Alabama
Mobile
Mobile is a city in Alabama known for its cultural heritage and love for music, art, and its southern lifestyle. It is among the oldest cities in the state, and is home to many families and young students. The school system in Mobile is one of the best in Alabama, thanks to some of the top-rated schools located here that have attracted families. It is also the state's third most populous city that also offers good outdoors, and is home to some of the state's most beautiful locations as well.
Population: 185,454
Median Home Value: $167,402
Annual Median Household Income: $42,325
Monthly Median Rent: $825
See Also: Largest Cities in Alabama
Huntsville
Huntsville is the second-largest city in Alabama with a slow-paced lifestyle and is one of the most tech-savvy cities in all of the USA. The tech, space, and defense industries in the city have been great contributors to the economy as well as the job market in the state of Alabama. It is also one of the most affordable places to live in the USA. It is one of the biggest employers in the state providing job opportunities to young professionals from around the country.
Population: 207,922
Median Home Value: $258,425
Annual Median Household Income: $55,306
Monthly Median Rent: $889
Birmingham
Birmingham is the largest city in Alabama with a low cost of living. The residents of the city are warm and welcoming. It is a developed urban, diverse metropolitan city in Alabama. The industrial growth in this city has been one of the fastest ones in the states. Quality education, job opportunities, affordable living, quality lifestyle, amazing nightlife, and celebration of art and music; the city has something for everyone to enjoy. This is one of the reasons why it has quickly become a place that most people move to.
Population: 2,607,674
Median Home Value: $97,685
Annual Median Household Income: $37,385
Monthly Median Rent: $1,020
Madison
Madison is an uptown metropolitan region in Alabama. It was named a Google Ecity back in 2013 and is also famously known as a top 'Digital City.' With a reasonable cost of living, the real estate in this area is a bit towards the steeper side of the scale. And while the houses in Madison are expensive compared to the state average, you'll find great properties to choose from. The schools in this region are decent with a wide range of outdoor activities. It is an ideal place for people seeking a high-quality lifestyle in Alabama.
Population: 54,900
Median Home Value: $336,119
Annual Median Household Income: $99,189
Monthly Median Rent: $985
Summing Up
Moving to Alabama is a big decision that you cannot take hastily. The pro-active job market, affordable real estate, beautiful cities, and low crime rates make up a good, strong case for Alabama. These are all the positives that the state offers you when you move. But, at the same time, it also has some distinctive challenges that you cannot ignore. The poor quality of education and slow-paced vibes may be a turn-off to some. If you think that these negatives are a fair trade-off for all the opportunities that the state has to offer, moving to Alabama might just be the right decision for you.
Also Read: Moving To Wisconsin – A Relocation Guide
FAQs On Moving To Alabama
Is Alabama A Good State To Live In?
Alabama is a state with a low cost of living, affordable housing, lower tax rates, and crime rates that comes with a slow-paced life. All of these qualities make it a great place to raise a family. If these things are important to you, Alabama is definitely a good state to live in.
See also: Best Moving Companies for Relocating to Alabama
What Is Alabama Famous For?
Alabama is known for a lot of things including mining of iron and steel. This has resulted in the state being a leading producer of steel. Other than that, the state is also known for football. The University of Alabama has won plenty of football championships in football.
Where Should I Move In Alabama?
Alabama has plenty of cities that you can decide to live in. Most neighborhoods in the city have ample job opportunities and are also safe. Mobile county is home to many schools and colleges while Birmingham is well known for its job market and Huntsville is known for its lowkey lifestyle and family-oriented society. These are just a few of the many places you can look at.
What Should You Know Before Moving To Alabama?
Alabama is a beautiful state that you can raise a family in as the crime rates are lower than both the state and national average. The cost of living in the city is lower than the national average, and the unemployment rate is also low as it offers plenty of job opportunities to professionals. The weather in Alabama is warm and humid during summers and it could also get unbearable at times. These are a few things that you must know before moving to Alabama.
See also: Things to do After Moving to a New State
Enter your information
Almost done!
Enter your information to view your quote.
Your information is safe with us. By using this service, you agree to receive email communications solely regarding your relocation process