5 Best Moving Companies in El Paso TX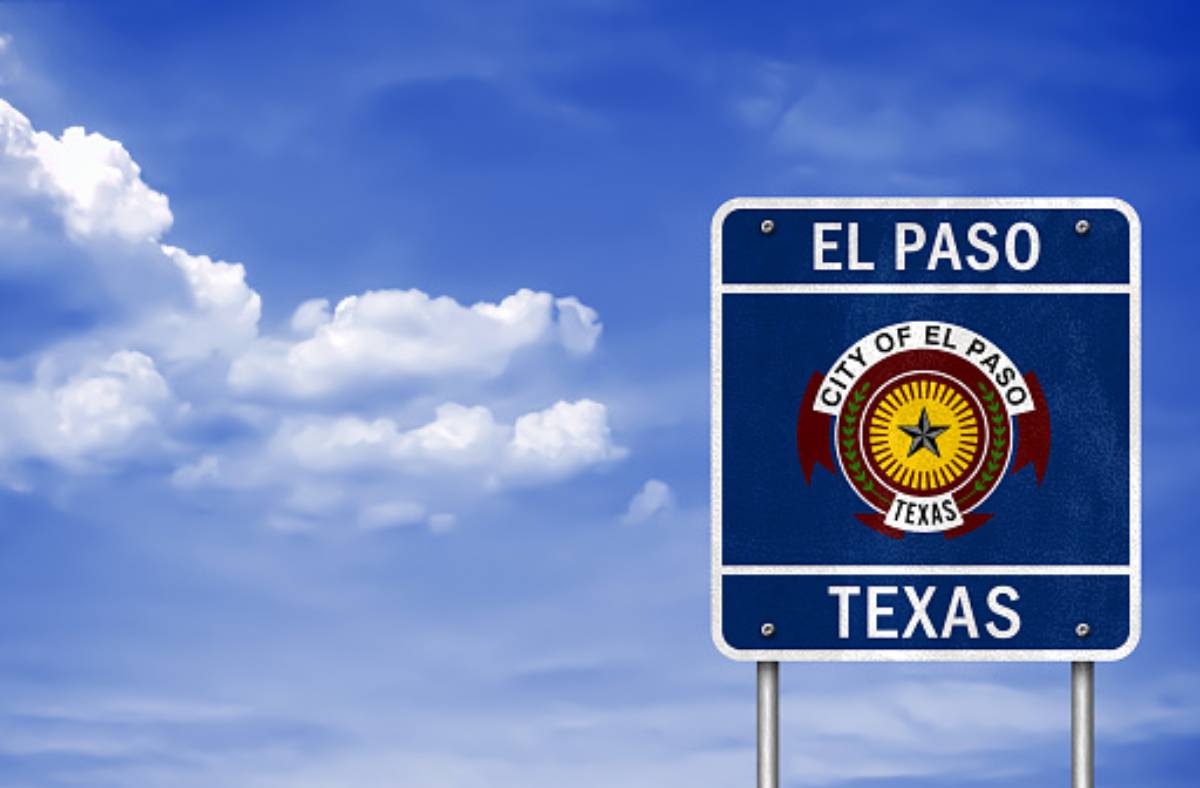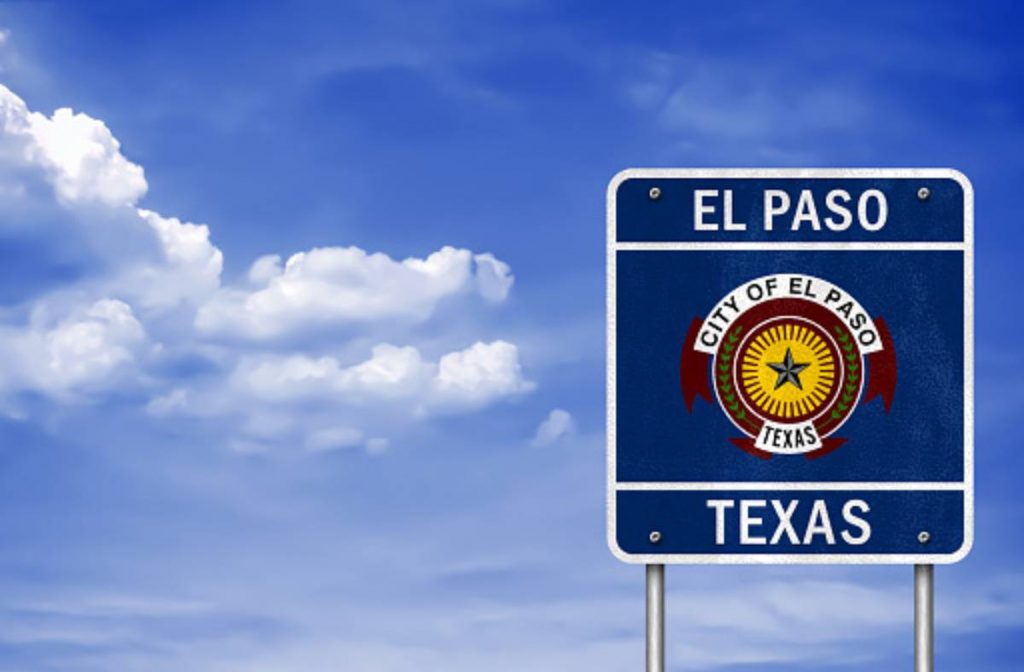 A journey of a thousand miles must begin with a single step, quotes Lao Tzu. Movers are simply professionals that make your journey to your next step easier and organized. While the excitement of jumping onto the new space brings an adrenaline rush, the stress of packing and winding up the older one swells up the belly. Moving the furniture, clothes, and other heavy logistics with friends and family in exchange for food and drinks might be fascinating and thrilling. Still, it can be gruesome when it comes to safety, not only for your stuff but also for friends and family.
In this era, millions of people are moving from one place to another, be it residential or commercial, so it is best to pick a moving company to wind and unwind your entire logistics. Once the decision to hire some movers is made, the next question that comes into our mind is to select which among the multiple options are available.
The current trending quote of 'to each his own' might fit well with most the things, but it becomes highly crucial to select your mover based on the following parameters before you run into fraudsters:
It's recommended by people you trust
Has a successful track record?
Must have good reviews
Pricing/rates must be transparent and clear
Has been licensed and insured
It fits well with your individual needs
Based on the above parameters and our research, we recommend some of the best moving companies in El Paso, TX, that can help you select the best:
1. Apple Moving
Apple Moving Company is a professional moving company serving the Texas area for over 30 years. They started their first services in Austin and are now serving most of the states of America. They are dedicated to providing their customers with the highest quality of service and care possible. Apple Moving understands the importance of making sure your belongings are safe and secure during the move, and they take every precaution to ensure that your belongings are protected. They also offer various services to make your move as stress-free as possible, including packing, unpacking, and even storage options. If you are looking for a professional, reliable, and affordable moving company in Texas, look no further than Apple Moving Company.
Services
Commercial Moves
Residential Moves
Local and Long-Distance Moves
Storage
Specialty Moves
Pros:
The Services are Affordable and Transparent
They are Insured and Well Experienced
Cons:
Reviews of mishandled belongings are reported.
Website: www.applemoving.com
Contact Number: +1-(915)-598-5473
Address: 1111 Vista De Oro Dr, El Paso, TX 79935
Google Rating: 4.3
Reasons to Choose Apple Moving
They provide 5-star service and make sure their customers are happy
They are trained and have the right equipment for moving.
They are licensed and insured for your protection
They have over 30 years of experience, and it's an independently owned and operated company.
They are very transparent with their pricing, and it's affordable.
2. John Ferguson Moving & Storage
Joh Ferguson Moving and Storage have been operational since January 2006 and are now a full-service moving and storage company. They are equipped with seven moving trucks, three semis, a 27,000 sq ft warehouse, and a 13,500 sq. ft of climate-controlled warehouse space. Their team is roughly 30 employees and offers full packing services, storage (short or long term), and local and long-distance moves. Not only do they offer you a move but also packing services, be it for local moves or long-distance moves. Their packing supplies include bubble wraps, belts, moving boxes, moving blankets, stackable totes, plastics, and dollies to make it safe and secure.
Apart from packaging, their storage services consist of on-demand storage and warehouse storage, where on-demand storage is the perfect solution to store your stuff before moving to your location. You need to call them to take your stuff to storage and then deliver it to your new space when required. Once your move is selected, they assign you a moving coordinator and give you an in-house crew for loading and unloading. They give you estimates for your move, packaging services, or storage separately to take the service you need from them as and when required. Their estimates are based on in-home surveys and virtual surveys, which can quickly be done through video chats.
Pros:
Best known for local moves around El Paso
Offer packing and unpacking
On-demand storage
In-house loading and unloading crew
Cons:
Pricing only available as an estimate
Website: www.johnsuppervalleymoving.com
Contact Number: (915) 529-1980
Address: 50 Walter Jones Blv. #4, El Paso, TX 79906
Google Rating: 4.7
Reasons to choose John Ferguson Moving & Storage
The company has over 12 years of experience in moving and is a fully insured company.
They provide free moving estimates.
It is an independently owned and operated company
They provide flat rates, and there are no hidden charges.
See Also: Moving to Texas | Relocation Guide for 2022
3. American Van Lines
American Van Lines is operating since 1967 and is a highly-rated professional moving company. Their services range from packing, loading, and unloading to furniture assembly and disassembly. They also provide unique services like auto shipping, storage, and transport of specialty items. Besides all these one-stop shopping experiences, AVL also has some of the best customer services in the industry that is clubbed with up-front pricing and binding estimates.
They have a dedicated team for moving needs, sales staff, support staff, or marketing team, making them highly professional and trained in their services. They help you estimate your move depending on your date, the weight of your household goods, location, etc. They also have fixed packages if you need long-distance moves out of El Paso, TX.
Pros:
Highly professional in their services
Pricing and packages are well-curated before-hand
More than five decades in this business
Cons:
The pricing structure is a bit complex.
Website: www.americanvanlines.com
Contact Number: +1-(888)-296-5458
Address: 1351 NW 22nd St, Pompano Beach, FL 33069, United States
Google Rating: 4.0
Reasons to choose American Van Lines.
When you hire a professional moving company to move your household, such as American Van Lines, you can be certain that they will take every measure possible to safeguard your valuables.
During the long trip of your interstate move, they'll protect your valuables.
They operate over a wide area, using many trucks to deliver items seven days a week.
With IVL, you'll never have to worry about your valuables again.
4. RJS Moving Services
RJS Moving Services was established in 2005 and provides moving and specialty services in El Paso and surrounding areas. They offer wrapping, packing, assembly, disassembly, washer and dryer connection/disconnection, TV wall removal, loading, unloading, and delivering. Over the years, they've developed strategies to gain and retain customers like free extra service time for repeat customers; promo code offers for new customers, and various discounts.
They offer different size transport vehicles and are well equipped with vehicles like 26-foot box trucks, 9-foot cargo vans, heavy-duty four-wheel dollies, blankets, and bubble wraps, to name a few. Depending on the professional workers you select, they have fixed rates and pricing, like $65 per hour for two professional workers, $115 per hour for four professional workers, etc. They are available 24/7 on call for any assistance.
Pros:
Fixed Pricing
24/7 on-call assistance
Good offers and discounts
Cons:
Only in El Paso and surrounding areas
Website: www.americanvanlines.com
Contact Number: +1-(954)-318-1246
Address: 1351 NW 22nd St, Pompano Beach, FL 33069, United States
Google Rating: 4.0
Reasons to choose RJS Moving Services
The company is based in El Paso, making it easier to find and hire them.
RJS Moving Services offers a wide range of moving services.
They are a Licensed and Insured moving company
Discounts available.
4. International Van Lines
IVL operates as a carrier and moving broker for long-distance, local and international moves. They've become number one among the best long-distance moves companies. They provide major moving services with excellent customer service. They specialize in every moving service giving each move a personal touch. They give a 10% discount for seniors and veterans.
They are divided into long-distance, international, and auto transport. Their pricing is based on weight, volume, and distance. Their moving quotes comprise shuttle service, bulky items, elevator fees, and much more apart from the basic move, so it becomes important to speak to their staff to get a clearer idea.
Pros
Best rated national moving company in 2022
Auto transport available
Discount for seniors and veterans
Cons:
The estimate might not include everything so that the final price can increase.
Website: www.internationalvanlines.com
Contact Number: +1-(877)-647-1336
Address: 3957 NW 126 Ave, Coral Springs, FL 33065.
Google Rating: 4.3
Reasons to choose International Van Lines
In recent years, International Van Lines has received excellent ratings for its customer service.
Moving is a stressful event for most people, and the company hires additional personnel to ensure that its clients are as stress-free as possible throughout the process.
The firm promises to make things right if anything goes wrong with its clients' experience.
International Van Lines is an excellent choice if you want a full-service moving firm but don't want to spend a fortune.
It has lower prices than many other moving companies in our ranking, giving expertise and personalized customer care.
Conclusion
These are some of the best moving companies which provide services in El Paso and its surrounding area. They can be relied upon when you need to move and relocate. Picking one for your needs is completely based on your requirements.
FAQs
How can I get discounts on moving companies in El Paso?
You can use a promo code or coupons to get discounts on some of the moving companies in El Paso.
What is the best time to move out of El Paso?
The best time to move out of El Paso would be from mid-April to early May or from late September to early October when the weather is mild and there is less chance of extreme weather.
See Also: What Salary Do You Need to Live in El Paso, Texas
What are the best moving companies in El Paso?
There are many great moving companies in El Paso, but some of the best include Apple Moving, American Van Lines, RJS Moving Services, and International Van Lines.
How do I choose a moving company?
The best way to choose a moving company is to determine your budget and compare different companies to see which one best fits your needs. Be sure to read customer reviews before making your final decision.
Enter your information
Almost done!
Enter your information to view your quote.
Your information is safe with us. By using this service, you agree to receive email communications solely regarding your relocation process