Moving From Miami to Tampa – A Complete Guide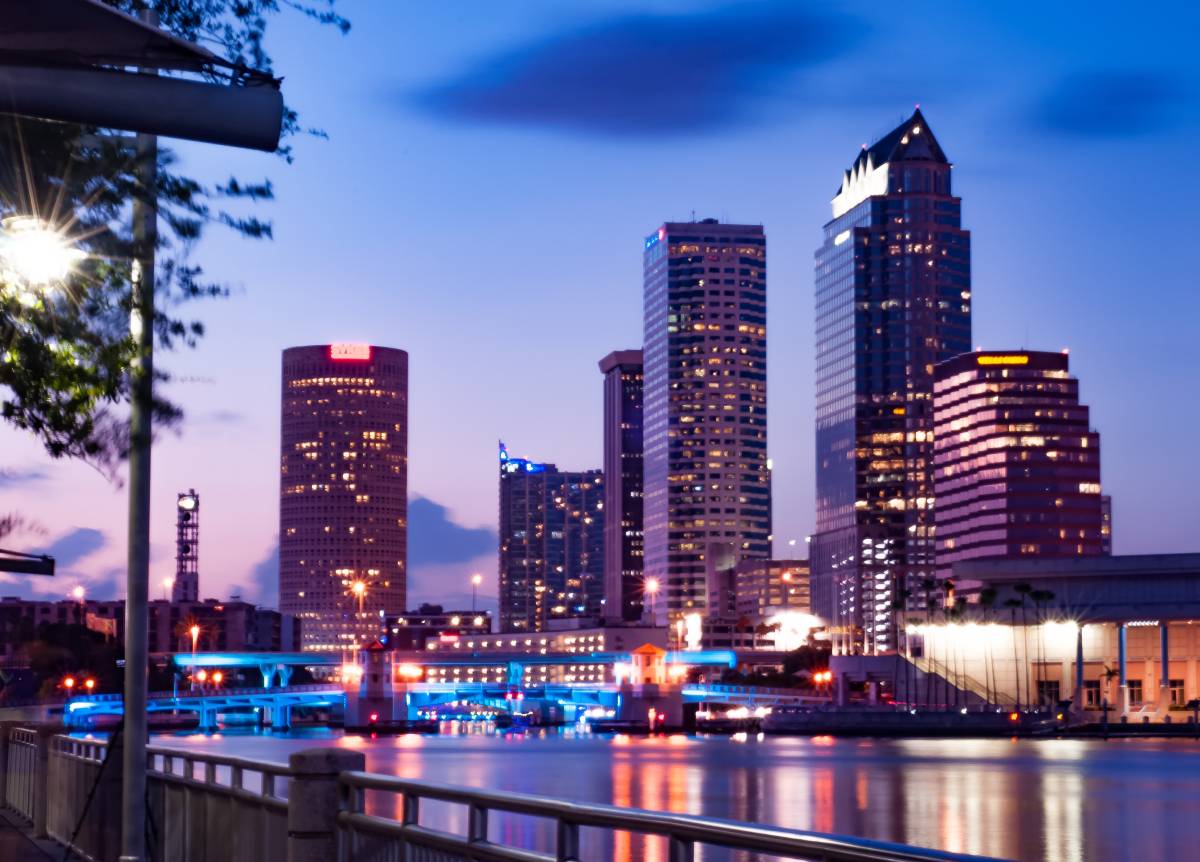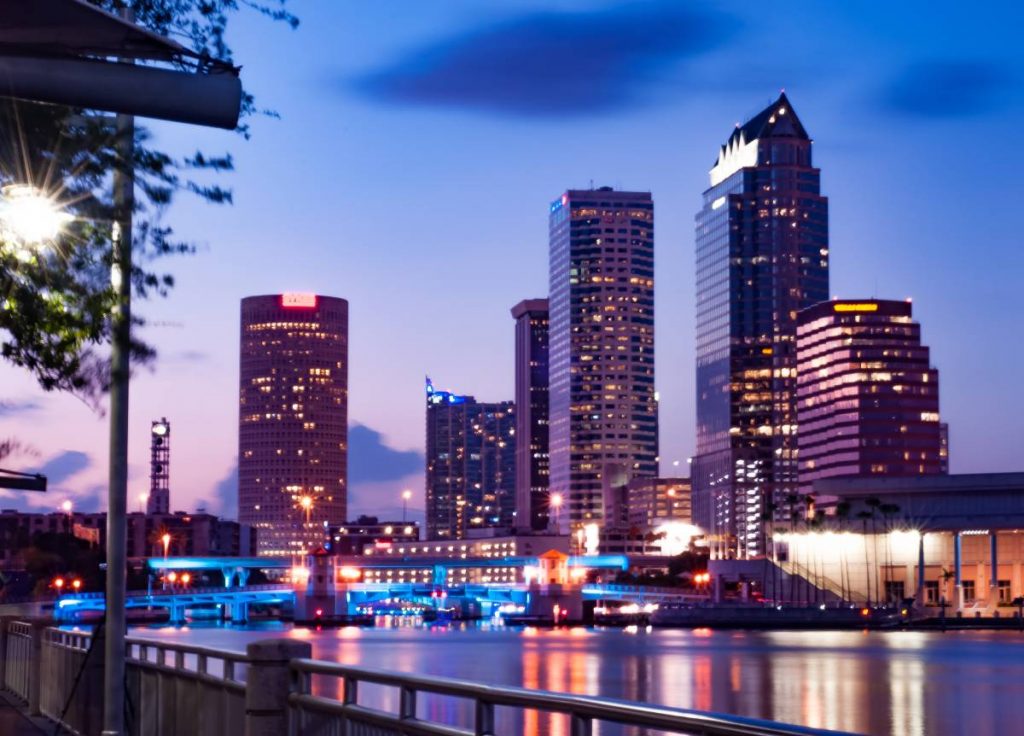 If you've made enough memories on the white-sand beaches of Miami and now want to dip your toes in the white-sand beaches of Tampa instead, you're in the right place. Home to the old-world charm of Hyde Park and Ybor City, Tampa is the perfect blend of old and new, past and present. It also makes for a great home if you're someone who likes beaches, historical architecture, and the wild party spirit the region is known for–which we're sure you do because why else would you choose Florida, the funkiest of states?
You might think that a shift within the same state wouldn't entail much of a difference, but let us tell you that despite the short distance of 280 miles, Miami and Tampa are worlds apart, while also having some similarities that overlap.
If you're someone who falls into the category above and is gearing up for a change in the city, have no fears mi amiga, Nosotros Estamos Aqui Para Ayudar. Don't know what we're talking about? You'll soon have to because more than 16% of the Tampa Bay area is Hispanic and the city, as with Miami, is known for its Cuban roots and flavor. Here is everything you need to know before moving from Miami to Tampa.
Weather
While Miami has a tropical savanna climate with summers that can get extended and hot, dry winters, Tampa is slightly hotter with a humid subtropical climate. The months of May to August might be slightly unpleasant for you as the air hangs thick and muggy with high humidity. The highest ever recorded temperature in the region is 99°F, so you get what we're talking about. Winters are relatively mild and dry with temperatures between 52°F and 72°F.
If you're someone who loves to spend their time outdoors, surfing in the sun, then Tampa is the perfect place for you as it tends to remain hot and sunshiney throughout. But since you're already acquainted with Miami's unpredictable weather, it won't come as a surprise to you that, being a coastal region, Tampa is prone to tropical storms and hurricanes. Although, none have directly hit the Bay area in a while.
Overall, Tampa is perfect for snowbirds and those who sweat at the mention of winters, thanks to its warm climate and snowless winters.
Cost Of Living
Now to head over to the brighter side (not that we need to try because both Miami and Tampa have an abundance of sunshine year-round), you'll experience a significant difference in the cost of living once you make the shift from Miami to the Big Guava. While Miami's living expenses are nearly 14% higher than the national average, you'll be thrilled to know that Tampa's is 5% lower than the average in the rest of the country. This essentially means that you get an abridged version of everything you get in Miami in Tampa for much cheaper. Now that's what we call a good deal!
Buying A House
If you're planning on finalizing your residence in the Big Guava by buying a home, then know that the god of housing is on your side. Tampa is significantly cheaper in terms of housing than in Miami. While housing expenses in Miami are nearly 44% higher than the national average, they're 23% lower in Tampa! This means that you'll be able to buy yourself a house in a clean, safe neighborhood in Tampa for nearly half of what you would spend in Miami! The table below from Zillow will give you a better idea of the differences:
| | | |
| --- | --- | --- |
| | Miami | Tampa |
| Median Home Value | $470,900 | $366,000 |
Renting A House
We understand that sometimes, it might not be the best decision to buy a house in a city immediately upon shifting. If you're looking to rent in the city, we've got some good news on that front too. Be it for a studio apartment or a larger place that you would want to share with your family or friends, just as with buying, renting too comes to a lot cheaper in Tampa. The information below from BestPlaces is bound to give you a clearer picture of what we're talking about:
| | | | |
| --- | --- | --- | --- |
| City | 1 Bedroom | 2 Bedroom | 3 Bedroom |
| Miami | $1,343 | $1,686 | $2,239 |
| Tampa | $1,059 | $1,285 | $1,652 |
Taxes
Although we want to shout the news from the rooftops, we're assuming you won't be too surprised when we say that there is no income tax (!) in the city of Tampa, considering you come from Miami which has the same policy. But before you pop the champagne, know that you will have to pay a property tax of around 0.98%. But hey, that's still below the national average of 1.07%, so maybe you can pop that bottle anyway. The sales tax rate in both the cities is 7.0% so you won't be facing that much of a difference upon shifting. Overall, Tampa is not the worst in terms of taxes, even compared to the rest of Florida!
Expenses
Unless you're Jeff Bezos, the cost of living of any city influences your decision of shifting to said city pretty strongly. As mentioned before, this shift is going to reflect quite positively on your wallet because of how inexpensive Tampa can seem when compared to Miami's high living expenses. However, while housing is significantly cheaper in Cigar City, groceries cost more or less the same and utilities are slightly more expensive.
To give you a better picture, one month of your utility bill—that includes electricity, heating, cooling, water, and garbage–would cost an average of $170. Electricity and phone expenses rank higher in Tampa than in Miami–at $195 and $210 per month, respectively. However, gas is marginally cheaper in Tampa at $2.77 per gallon, while it is $2.93 per gallon in Miami.
As for groceries, Payscale calculates that you'd have to pay around $3.33 for bread, $1.94 for a gallon of milk, and $1.81 for a carton of eggs–which is slightly cheaper than in Miami. While these small differences might not seem like a big deal, we mustn't forget that groceries are a recurring expense and over time, it'll add up to quite a bit of a saving.
Good health is not always a given. For when those unfortunate emergencies occur or even for routine check-ups, the medical expenses that any city charges are an important thing to consider before moving. A standard doctor's visit in the Big Guava would lead to an approximate charge of $110. For a visit to the dentist, you would have to pay an average of $104. If you're a pet parent or are looking to be one, keep in mind that a visit to the vet would cost you around $50, which is lesser than what it would cost you in the city of Miami.
Crime Rate
Regardless of if you're looking to move alone or with your family, one thing you absolutely cannot shy away from in terms of research is safety. A safe, affordable living environment that grants personal security and peace of mind is not a luxury and simply cannot be compromised. With regard to violent crime, there is only a marginal difference between Miami and Tampa, with each standing at 6.00 incidents (occurring per 1,000 residents) and 5.57 (per 1,000 residents) respectively.
However, when it comes to property crimes, you can be at ease because Tampa is much safer when compared to Miami or Little Cuba. While the property crime rate is 29.70 (per 1,000 residents) in Miami, it is only at 16.34 (per 1,000 residents) in Tampa.
But of course, any city comes with its good and bad parts. Neighborhoods like Palma Ceia, Bayshore Beautiful, Beach Park, Old Hyde Park, etc. are gorgeous places that are safe and secure. But some areas like Historic Ybor, Downtown Tampa, and Drew Park are slightly more notorious in terms of violent crime. Overall, you're in a good place because Tampa is considered 20% safer than an average American city according to data from Neighborhoodscout.
Economy And Employment Opportunities
It is no secret that to lead a good life, you need money. And for money, you need a stable, promising job in the field of your choice, and one that pays you well. Following your train of thought, we're here to tell you that there's no need to worry in terms of finding a job in Tampa. While Miami's economy is more prone to growth, Tampa's economy is slow but steady in its growth. Miami relies on the fields of healthcare, telecommunications, cigars, information technology, and real estate, while Tampa depends primarily on retail, finance, international business, and television.
A few fantastic Fortune 500 companies include Raymond James Financial, WellCare, J.C. Newman Cigar Company, College Hunks Hauling Junk, The Mosaic Company, Cott Corporation, The Melting Pot, Checkers, and Rally's. Because of the presence of spots like SoHo, Ybor City, etc. tourism and hospitality are also major industries in the city.
Even though Tampa, like Miami, saw a sudden hike in unemployment rates across the city during the earlier parts of the lockdown, currently the unemployment rate is a reasonable 3.3%, as per fred.stlouisfed. While this is slightly higher than the rate in Miami, Tampa's job prospects are only going to get better in the future, especially if you're looking for a job in the aforementioned fields.
Also Read: How to Get a Job Before Moving
Education
A good school system is integral to the growth and advancement of a city's residents. We've got great news for you: Tampa has a fantastic educational infrastructure that is only bound to get better in the near future. This will be particularly great if you're moving in pursuit of good quality education or have been granted acceptance to one of Tampa's reputed institutions of higher education. Even though Miami spends nearly 3.5% more on education annually than Tampa, the Hillsborough County Public School District today has nearly 250 schools underneath it.
Lets us have a look at some of the best-rated schools and colleges in and around Tampa, Florida-
Schools
Plant High School
Gorrie Elementary School
Bryant Elementary School
Brooks DeBartolo Collegiate High School
Sickles High School
Roosevelt Elementary School
Steinbrenner High School
Grady Elementary School
Universities And Colleges
University of South Florida
University of Tampa
Jersey College
Stetson University College of Law
St. Petersburg College
Hillsborough Community College
Concorde Career Institute
Traffic And Transportation
We get it, you care for the environment (and for your pocket). You love the bustle and dynamic energy of everyday commute and want to stick with it for a while before you take the plunge and book that car. So you want some insight into how the public transportation system in the city is. How easy and affordable is it to get from one end of Tampa to another? Turns out, it's quite easy.
If you're a frequent flier and love the convenience of an airport located centrally in the city, you'll be glad to know that the Tampa International Airport is located in the heart of Tampa Bay and will succeed in simplifying your air travel. Shared limos and shuttle buses make their way to and from the airport, so travel to your destination upon landing is of no concern to you!
The TECO Line Streetcar has 200+ vehicles that ply regularly and touch most points in the city. There are also free shuttle services that operate between HART's Marion Transit Center and Whiting St./Marion St. in Downtown Tampa every 15 minutes. Taxicabs are available at any point in the city and so are private car rental services for short-term vehicle requirements.
Since so much of Tampa's charm comes from the waters, there are plenty of ways to travel via the Hillsborough River. E-Boats and Pirate Water Taxis are the two most common modes of transportation by water, although they are usually opted for by tourists rather than residents. Coast Bike Share and Electric Scooters are two more recent modes of traveling that you can choose if you want to go about the city while also adding to your health!
Best Places To Live In Tampa, Florida
Parkland Estates
Developed by Alan J. Simms, Parkland Estates is one of the most elite neighborhoods in the city of Tampa. If you're someone who places value in highbrow living and easy access to luxury and amenities, then this little community is the place for you. Decked in immaculate, manicured lawns and sprawling houses, Parkland Estates is opulence symbolized. It has a low crime rate, is easily connected to a series of high-end cafés and restaurants, and is known for being pet-friendly and having an educated, eclectic population demographic.
Population: 2,010
Median Home Value: $2,300,000
Monthly Median Rent: $2,240
Annual Median Household Income: $646,375
Bayshore Beautiful
If the name has already bowled you over, let us tell you about everything else that makes Bayshore Beautiful special. If you're someone who has lived out a lifetime of work and is now on the lookout for a peaceful, idyllic setting to relax and unwind, Bayshore Beautiful is your choice, we guarantee it!
It has a wide range of adorable coffee shops, the South Tampa Family YMCA for early morning swimming laps, and lovely promenades that are perfect for long strolls every evening. Its low crime rate and great medical infrastructure make it a very retiree-friendly place. Its close proximity to the MacDill Air Force Base makes it a favored spot for retired war veterans.
Population: 5,215
Median Home Value: $910,000
Monthly Median Rent: $2,243
Annual Median Household Income: $97,834
Uptown Tampa
A student budget is manageable on some days but impossible to negotiate with on most other days. If you're a student or a young professional who is looking to shift to Tampa, good commute and cheap housing will be your two biggest priorities. Uptown Tampa fulfills both of these. Its close proximity to the nearby colleges, student-friendly facilities, solid commute as well as a large network of well-stocked libraries–including the John F. Germany Public Library and USF Tampa Campus Library–makes it a feasible spot for Tampa students!
Population: 1,951
Median Home Value: $378,000
Monthly Median Rent: $1,762
Annual Median Household Income: $73,824
Davis Islands
Although on the pricier end, Davis Islands is guaranteed to be an unforgettable home for you and your family once you make the transition. These two man-made islands are as picturesque as they are peaceful. Perfect for water activities and sports like kayaking, boating, and cycling, Davis Island is pet-friendly and has the Davis Islands Park to distract your kids on a boring Sunday afternoon. The area also has some high-caliber institutions like Tampa Pinnacle Academy, Seaborn Day Schools, etc., if you're a parent who's concerned about your children's quality of education.
Population: 20,585
Median Home Value: $1,548,821
Monthly Median Rent: $2,428
Annual Median Household Income: $90,197
Cost Of Moving From Miami To Tampa
Moving is a journey rather than a destination, because of the sheer time and effort it takes. It requires a lot of help and is best entrusted with an efficient moving company. While the exact cost of moving would depend on various factors including the nature and volume of your goods, the distance between your two homes, day of moving, additional facilities, etc., moving from Miami to Tampa would cost you an average of $1,417 to $4,050. For a better idea, it is best to narrow down on the movers of your choice and contact them with your zipcodes to get a free estimate!
Summing Up
So there it is, everything you need to know before making that final jump into one of Florida's most promising cities. While there are plenty of things that you need to be wary of, like the crime rate, natural disasters, and weather fluctuations, Tampa is also incredibly culturally diverse and home to a high Hispanic population that brings its own flair into the food and music scene. We hope you find Tampa peaceful and secure and wish you a super incredible move that is worth cherishing.
FAQs on Moving From Miami To Tampa
What Are The Downsides Of Living In Tampa?
One of the biggest reservations that people have while moving to pretty much any city in Florida is its proclivity to hurricanes and thunderstorms. The sticky, muggy heat between May and July can be troublesome to a few, as well as the poor road networks. Even though the public transport system is satisfactory, it is not accessible from the suburbs in the interiors of the city. However, there are plenty of great redeeming factors that make Tampa a vibrant and comfortable city to call home.
What Is The Distance Between Miami And Tampa?
Tampa is located nearly 281.8 miles away from the city of Miami. This would necessitate a road journey of nearly 4 hours.
What Is The Coldest Month In Tampa?
Tampa is known for its hit-and-miss winters with the season not lasting more than 2.5 months. The coldest month in the region is definitely January with temperatures dipping below 74°F. However, it rarely ever snows in Tampa.
Also Read: Moving to Florida | Relocation Guide
Enter your information
Almost done!
Enter your information to view your quote.
Your information is safe with us. By using this service, you agree to receive email communications solely regarding your relocation process