Moving to Tampa – Relocation Guide for 2022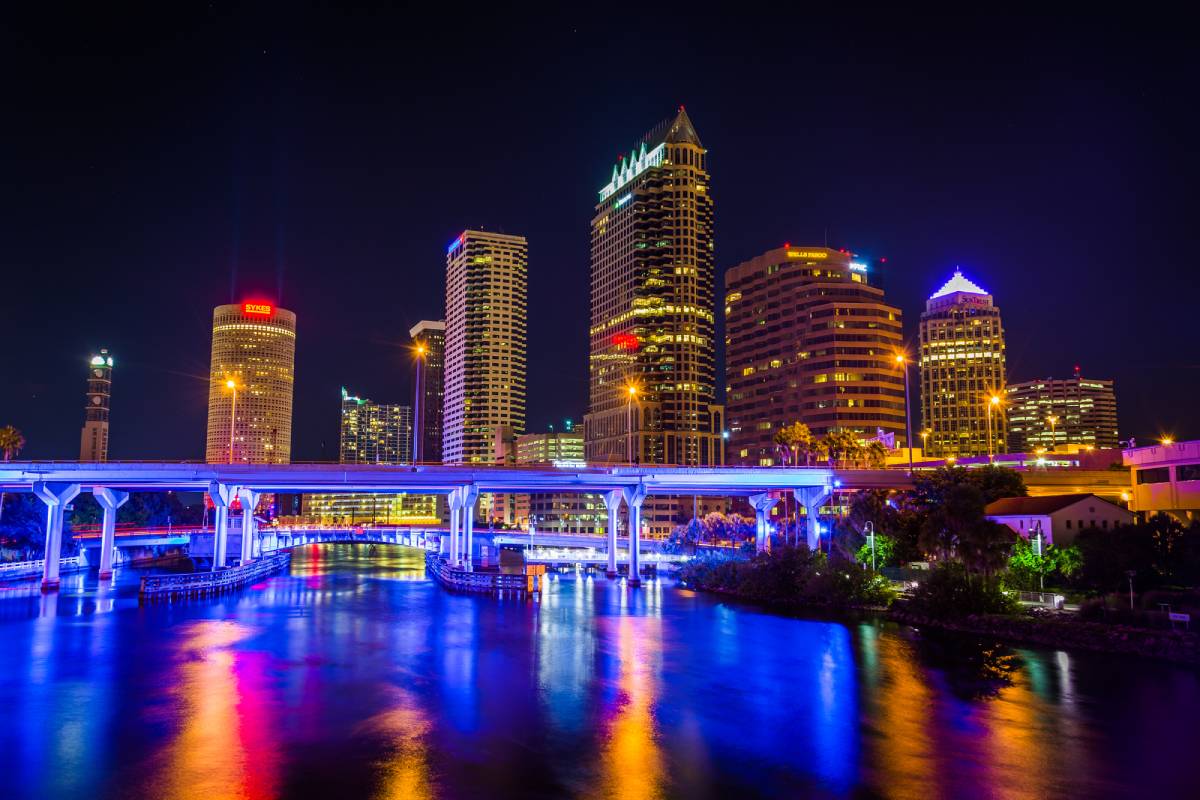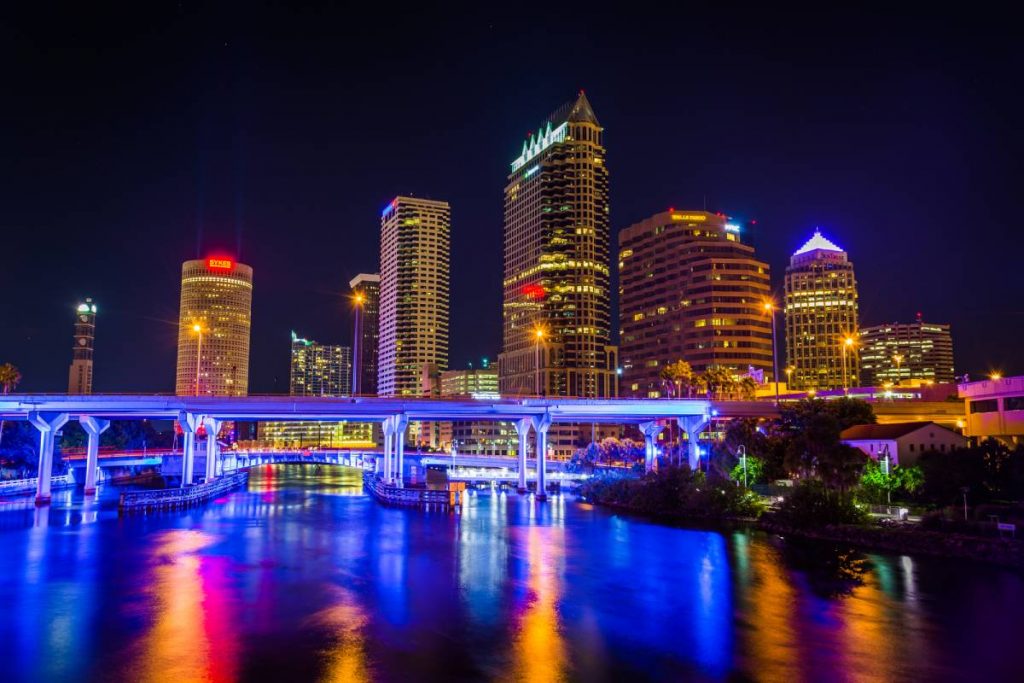 If the thought of moving to Tampa has crossed your mind, you're not alone. The population of the city has seen an increase of 23% in the past decade and is one of the fastest-growing metropolitan cities in the country. This speaks volumes of the quality of life and amenities that the city has to offer you. Moving to Tampa will obviously be an advantage as it is located towards the West Coast of Florida and gives you access to some of its stunning beaches. To help you make a well-informed decision about moving to Tampa, we have put down a brief guide for your reference. It has everything there is to know about the stunning city of Tampa.
Pros And Cons Of Moving To Tampa
Moving to Tampa will come with its set of pros and cons. To help you better understand what the city has to offer you and what you have to deal with, we have listed down a brief list of pros and cons of moving to Tampa.
Pros
Growing Economy
The economy of temper has shown great development in the past few decades. Avionics, manufacturing, healthcare, and technology are some of the sectors that have contributed to the economic development of the city. These are the same sectors that have provided job opportunities for its residents.
No Income Tax
Tampa does not impose income tax on its residents and the cost of living is also low. This enables you to live a comfortable life in the city without earning six figures. It also allows your wages to go further.
Great Schools
Tampa is home to the largest school district in all of the USA. The Hillsborough County school district is known for top-rated schools in the city that provide quality education.
Festivals Galore
You will not run out of things to enjoy in Tampa, since the city is known to celebrate anything and everything by organizing ample festivals throughout the year. Plus, it has ample hiking, camping, and biking trails that allow you to enjoy the outdoors to the fullest.
Cons
No Rail Services In Tampa
The public transportation system in Tampa falls short due to the lack of rail routes and services in the city. The bus services can only do so much and are unable to hold the burden of a large population.
Tropical Storms
Tampa Bay is known as the lightning capital of the world. The city experiences tropical storms, hurricanes, and flooding for most months of the year. Carrying a safety kit is a compulsion when living in Tampa.
You May Run Into An Alligator
Coming across an alligator on your way to the grocery store or work in the morning is common in Tampa. There are several alligators in the Tampa Bay area, including a lot of lakes and rivers where you may come across an alligator. Pay heed to the 'No Swimming' signs.
Lack Of Well-Paying Jobs
One thing that Tampa lacks is well-paying jobs. If you are going to move to the city for new job opportunities, you will find plenty. But it will be a big step back when it comes to pay as the wages and salaries are lower.
Weather In Tampa
Like any other city in Florida, Tampa is a typical Southeastern city with subtropical weather. The winters are dry and mild while the summers are hot and humid. Fall and spring are not too shabby in Tampa – with a mild breeze and pleasant weather, you can definitely enjoy the outdoors during these seasons.
Talking of summer, the city enjoys 250 days of sunshine a year. During the summer months, the temperatures are usually anywhere between 82°F – 90°F. July is the hottest and the most uncomfortable month of the year. With temperatures hovering around the 90s that also turn towards triple digits at times, turning on your air conditioning is the only way out of the humidity.
Winters are mild in the region with the temperatures reaching no lower than 60°F – 75°F. January is the coldest month and is also a pleasant time to enjoy the winters. Tampa experiences heavy rainfall throughout the year. It rains about 51 inches a year in the city, which is higher than the national average. Finally, there's also no snowfall in the city, just like any other city in Florida.
When it comes to natural disasters, Tampa is known for its tropical storms and hurricanes that occur from June through November. These storms do not cause major damage to the city as the precautions are taken and the storms are mild. It is just a thing that you need to be aware of.
Cost Of Living In Tampa
Housing, utilities, and taxes play an important role in determining the cost of living of an area. When you consider all of these factors, Tampa turns out to be an affordable city to reside in. The overall cost of living in Tampa is lower than lots of the other urban and metropolitan cities in the US and is 5% lower when compared to the national average.
Buying A House In Tampa
Buying a house is a very big investment that you will be making. With the growing housing and real estate market in Tampa, buying a house will be a feasible deal. Over 55% of the residents are homeowners in the city, and most of the neighborhoods have ample housing options for you. The best part about buying a house in Tampa is that the housing market is not very competitive allowing you to get a house at affordable rates.
To give you an idea of what the median value of homes in Tampa is compared to the national median, we have listed a table below with the help of Zillow.com
| | | |
| --- | --- | --- |
| | Tampa | United States |
| Median Home Value | $354,200 | $320,662 |
Renting A House In Tampa
Renting a house can be financially challenging for you to manage. The average monthly rent for a 930 sq. ft. apartment in Tampa is $1,772 according to Rentcafe.com. The rent is in a higher price range in Tampa, and paying off the rent could just put a strain on your monthly finances. This has brought the population of people living on rent to 44% on average according to Rentcafe.com.
| | | |
| --- | --- | --- |
| Apartment Size | Tampa Average Monthly Rent | US Average Monthly Rent |
| Studio apartment | $995 | $950 |
| 1-Bedroom Home | $1,060 | $1,050 |
| 2-Bedroom Home | $1,286 | $1,278 |
| 3-Bedroom Home | $1,653 | $1,680 |
| 4-Bedroom Home | $2,034 | $1,950 |
As the table shows, rent in Tampa is higher than the national average. It could take a lot of hunting around for you to find an apartment under $1,000 a month.
Taxes In Tampa
The taxes in Tampa are not too high nor too low. The sales tax in Tampa is 7%, higher than the state average of 6%. Florida is among the 9 states in the USA to not impose any income tax on its residents, so you're spared from that hassle! Tampa follows the same law and has 0% income tax in the city. The property tax rates in Tampa are 0.98%, lower than the national average.
Expenses In Tampa
According to Payscale.com, the cost of living including expenses and utilities in Tampa is 5% lower than the national average. Your monthly utility bills which covers water, heating, cooling, garbage disposal, and electricity in Tampa are around $160. This bill is higher than the national average. Also, if you top this off with an additional $67 of internet bills, the utility bills are definitely not cheap in the city.
If you look at the groceries in Tampa, they cost about as much as the national average. A loaf of bread costs about $3.30, a gallon of milk costs $1.98, and a carton of eggs costs $1.81 on an average in any of the local grocery stores in the neighborhood. These prices are on par with the national average and your grocery bills won't eat up a lot of your monthly finances.
Your healthcare bills are also a part of your utilities and expenses around the house. A one-time visit to the doctor in Tampa costs $108.2 and a visit to the vet costs $49.90. According to Payscale.com, you pay 2% lower than the national average on your healthcare bills in Tampa.
Crime Rate In Tampa
The crime rate in Tampa is higher than the national average but at the same time, it is not the worst city to live in. Tampa is safer than 23% of the cities in the United States according to Neighborhoodscout. The local authorities have taken some measures to keep the crime in the city under control and it is a city that is now comfortable to live in. The crime rates have slowed down and decreased to a lower level in the past few years, making it fairly safe.
The violent crime index in Tampa is 5.57 per 1000 residents. This number is just 1.57 higher than the national median. Living in Tampa, you have a one in 127 chance of being a victim of a violent crime.
The property crime in the city is lower than the national median. The median average of property crime in Tampa is 16.35 per 1000 residents according to Neighborhoodscout. This is lower than the national median by 2.65.
Living in Tampa, you will easily come across many neighborhoods that are safe for you and your family. Some of these neighborhoods are Pebble Creek, Cosme, and Carrollwood Village.
Economy And Employment Opportunities In Tampa
The economy of Tampa is one of the leading economies in the state of Florida. In 2020, the overall economy of Tampa Bay took a hit and the GDP of the city fell by $2.4 billion. Hillsborough County (of which Tampa is part), dropped 1.9% from $85 billion to $83 billion. Despite this, the city of Tampa still managed an overall GDP of $169 billion in 2020 according to fred.stlouisfed. The city's economy has been recovering with tourism recovering alongside.
Some of the biggest industries in Tampa are tourism, finance, business, healthcare, insurance, construction, technology, and the marine industry. These are the same industries that generate employment opportunities for professionals in the city. This has resulted in a low unemployment rate in Tampa and higher employment opportunity availability.
Related: Job Relocation Guide
The unemployment rate of Tampa is 3.4% which is lower than the national average of 3.9%, according to the Bureau of Labor Statistics. The working professionals in Tampa have an average salary of $67,000 a year according to Payscale.com. This is 0.2% higher than the national average and means a comfortable life in the city as well.
The top employers in Tampa are Fisher and Phillips, WellCare Health Plans, ARMA Global, Quality Carriers, EMI Industries, TECO Energy, Wilkes and Mchugh p.a., The Fountain Group, Benchmark International, Gerdau USA, Bonefish Grill, and Masonite International.
Education In Tampa
The education industry in Tampa is well-known for the quality education it provides to students from kindergarten through high school and even at higher levels of education. The city has over 613 schools where a majority of 437 are private schools. The education in private schools and colleges is a bit expensive compared to the public schools but there is no compromise on the quality of education that students in either of the schools and universities get.
We have listed some of the top schools and colleges in and around the city of Tampa for your reference with the help of Greatschools.org.
Schools
Bryant Elementary School
Pride Elementary School
Sickles High School
Williams Magnet School
Horizon Charter School of Tampa
Universities
University of South Florida
University of Tampa
Schiller International University
South University
Traffic And Transportation In Tampa
Tampa is one of the touristy places to visit in Florida and hence is home to three international airports and plenty of local airports along with one Military Airfield serving the city. Tampa International Airport is the busiest international airport in the city that serves over 60 domestic destinations and 10 international destinations. Once you get to Tampa, you have a few options to help you travel in and around the city.
Tampa has the goHART buses with over 20 local routes, alongside the faster MetroRapid that connects Downtown Tampa and the University Area. There's also the Teco StreetCar is a streetcar that replicates the vintage vibe of traveling in the city. The 2.7-mile line runs along Downtown Tampa, through the Channel District, and Ybor City. This service is mostly used by tourists and not so much by the public as it does not cover many routes. This service is free all year long.
The Pirate Water Taxi is a convenient way to get around the city by the Hillsborough River. It's a pirate-themed water taxi from which it derives its name and is a popular mode of transport among the tourists that visit Tampa. The admission fee for adults is $20 and for kids is $10. The taxi has 14 stops that are located alongside the Hillsborough riverside. The water taxi runs through neighborhoods of Davis Island, Downtown Tampa, and the Channelside district.
To cover up the lack of transportation systems in the city, Tampa has ample private car rentals where you can rent out a car for yourself. It also has public taxis, Uber and Lyft, and other similar services available.
Having your own vehicle is preferable in Tampa as the public transportation system lacks routes and services for the public. The city has ample parking spaces and hence, you will always find some space to park your car in Tampa. Besides, it is also convenient to get around the city whenever you want without being restricted by the lack of public transportation.
Places To Visit In Tampa
Once you move to Tampa, you can visit some of the best places around the city. We have helped you out a little by listing some of our favorites for you.
Florida Aquarium
Florida Aquariums is one of the largest aquariums in Tampa with more than 2,000 species of undersea creatures that you can see. It is one of the largest tourist attractions in the city and is usually always crowded. Book your places in advance if you want to enjoy the beautiful and fun things the aquarium has in store!
Tampa Theatre
Being one of the largest theaters in the city, Tampa Theatre is one of the best places to visit. Built in 1926, it is one of the biggest historical architectural buildings still standing tall. You may want to watch a show in the theatre and get an experience of what it was like in the 1920s.
Tampa Bay Downs
Tampa Bay Downs is a horse racing arena on the outskirts of the city. You can visit this place for the thrilling real-life experience of having watched a horse race. You can also bid on one if you like. It is one of the exciting things to indulge in when visiting Tampa, and the perfect weekend activity for residents.
Also Read: Largest Cities in Florida
Best Places To Live In Tampa
One of the biggest concerns when moving to Tampa will be looking out for neighborhoods to live in. The city has several safe and developed neighborhoods that provide you with the opportunities you need. We have listed down a few of these neighborhoods that we think you could look into.
Hyde Park Village
Hyde Park is a developed neighborhood in the Midwest area of Tampa. It is an upscale area with a mix of families, students, and professionals living in the community. The nightlife in the neighborhood is one of the best along with an amazing food scene. There are ample housing options available in this area ranging from condos to big bungalows with backyards and garages. The neighborhood is also closer to the downtown area and traveling to and from the city center is an easy commute.
Population: 20,578
Median Home Value: $532,500
Annual Median Household Income: $80,875
Monthly Median Rent: $2,429
Culbreath Isles
Culbreath Isles is a residential neighborhood in the city that is popular among businessmen and the high profile population living in Tampa. It has some of the most expensive houses and is one of the safest neighborhoods in the area. Most houses in the area are waterfront homes that go higher up in value and are extremely popular in the area. It is a gated community that promotes luxury and a trendy lifestyle.
Population: 754
Median Home Value: $2,450,000
Annual Median Household Income: $139,295
Monthly Median Rent: $1,586
Ybor
Ybor is a thriving neighborhood in Tampa mainly known for its eccentric nightlife. This neighborhood is rich in history, culture, diversity and also restores its natural beauty. This neighborhood has several cafés, pubs, restaurants, and clubs that are visited very often by people from neighboring areas as well. It is a very lively neighborhood that is populated with a majority of singles, young working professionals, and college-going students.
Population: 5,103
Median Home Value: $246,100
Annual Median Household Income: $42,740
Monthly Median Rent: $2,550
Downtown Tampa
If you really want to enjoy the urban and vibrant life of Tampa as a whole, Downtown is the place to live in. This is the area that hosts all kinds of festivals, celebrations, and parades that take place in the city. It is one of the fastest-growing neighborhoods in all of Tampa and is popular among families, professionals, students, and singles alike. Most of the residents in this area live in apartment, but you can also find small houses and bungalows in some parts of the neighborhood if that's something you're looking for.
Population: 15,587
Median Home Value: $795,500
Annual Median Household Income: $109,285
Monthly Median Rent: $2,564
Summing Up
Tampa is one of the most populated Metropolitan cities of Florida and that says a lot about how popular it is among the citizens of the country. It makes for an affordable place to live in due to the lack of income taxes in the city. Even though the lack of job opportunities, tropical storms, and an inefficient transportation system can be off-putting for some, the local attractions, sunny weather, and beaches are definitely some of the strongest assets of the city.
FAQs On Moving To Tampa
Is Tampa A Good Place To Move?
Yes, Tampa is a great place to move to; simply because it has pleasant weather, great educational opportunities for kids, good community life, and a great place to grow in your professional career.
Is It Expensive To Live In Tampa?
The answer to this is both yes and no. The real estate market in Tampa is expensive, but the city has no income tax and the utilities are priced at an average rate. So, ideally, the cost of living in Tama is on par with the national average considering all of the above factors.
What Are The Pros And Cons Of Living In Tampa Florida?
Pros of living in Tampa
Beaches of Florida
Quality education
Pleasant weather
Cons of living in Tampa
Expensive Real Estate
Tropical Storms
No Rail Services
See also: Moving Companies for Tampa Relocation
Enter your information
Almost done!
Enter your information to view your quote.
Your information is safe with us. By using this service, you agree to receive email communications solely regarding your relocation process