Job Relocation Guide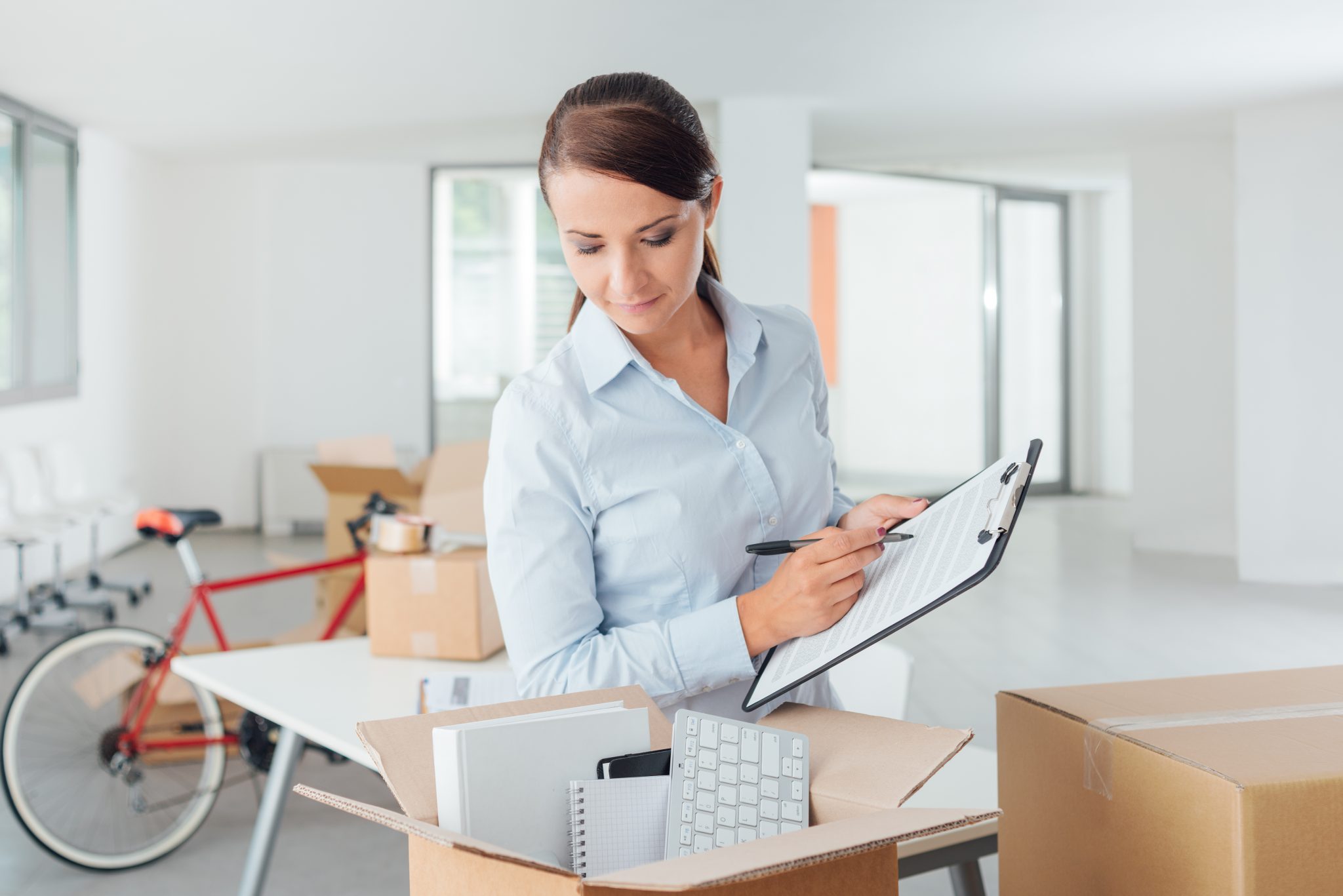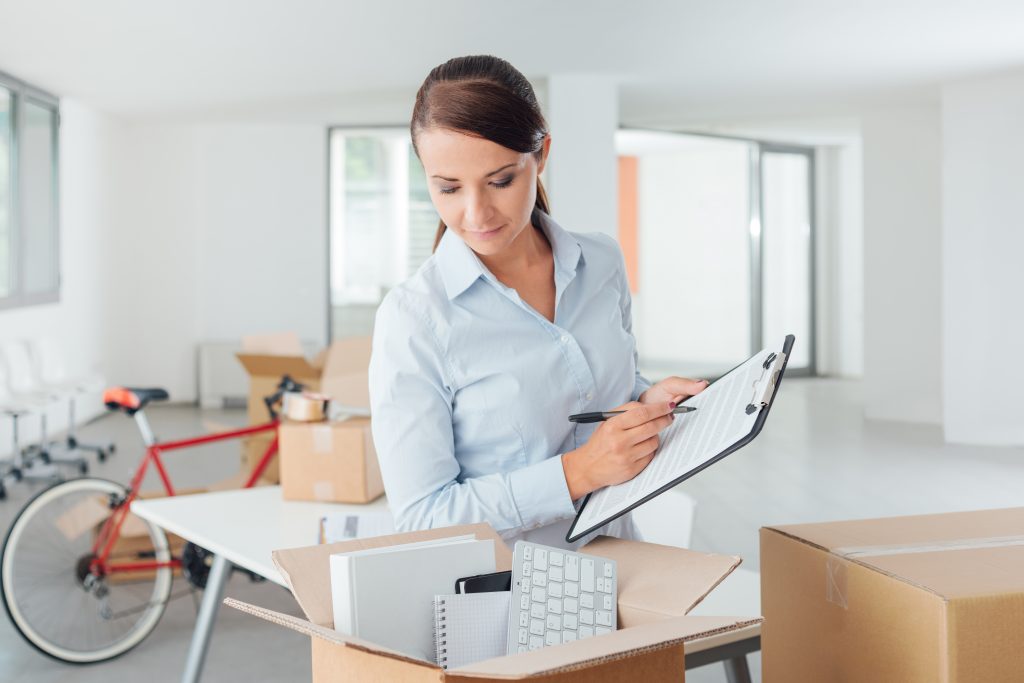 Starting a new job in a new city or a country is a big deal for many people. It involves a lot of stress, relocation, finances, documentation, and a whole lot of other things that need to be taken care of. It's definitely a very exciting time for you, but before you set up your new desk, you will be required to handle a lot of moving-related tasks. The process of moving to a new city is always challenging and there is no one way to go about it.
There's a great deal of time, effort, and energy you spend when preparing to relocate for a job. You'll be required to multitask and work things out in due time. So if you have landed your dream job in a new city and are ready to take the leap, we can definitely help you with your move. To make it less stressful and more efficient and easier for you, we have listed a job relocation guide that answers all of your questions pertaining to a job relocation.
Ask Your Boss About The Relocation Benefits
Moving, as you know, is expensive. When you move to a new city or a country for a job opportunity or a promotion that requires it, most recruiters and companies have relocation policies in place. These policies help the employees financially when they uproot their lives to move to a new city for a job. You can ask your boss about any such policies they offer as it will only ease your financial burden and help you be more prepared.
You can negotiate what would be included in your package and what are the things you would need. Relocation packages don't have a specific guideline and depend upon your negotiations with your employer. It's a symbol of the employer's trust in you as an employee and an investment in you. We've covered a bit about job relocation packages so you're well-versed with them.
Things Covered In A Company's Package
Temporary Housing
Moving to a new city takes a lot of time. In any case, if you've been asked to move to your new city in a short period of time, your company should ideally pay for your temporary housing.
Looking for a new house, and moving out of a house and into your new one will take you some time. Under such circumstances, you would be staying in temporary accommodation until you figure it all out. It may be in a hotel, an Airbnb, or a corporate apartment for that matter. So make sure you negotiate these terms with your company before you get started with the moving process.
See Also: A Job Relocation Package
Real Estate Assistance
Real estate assistance is where your company will help you sell your current home and help you look for a new one as well. Here, they can help you advertise your house, put it up on the market, pay the real estate agent, and take care of all other fees. Hiring an agent and an apartment will be the company's responsibility including the payment of any required fee needed for this process. If you live in a rental, they will take care of paying off any penalties in case you have to break the lease contract.
Additionally, they will also help you find a new place to live in the new city.
Storage
If you are moving on short notice, moving into a smaller space, or just need some extra space for all of your belongings, your company will make sure to provide you with the extra storage facilities needed. It is one of the things that you can ask for in your relocation package.
Moving Company And Insurance Coverage
It's obvious that you'll be needing help to move all of your belongings for this job relocation. To do so, you can ask your boss to include the expenses of a moving company and the insurance in the relocation package. This will honestly help you take care of the packing, boxing, loading, moving, unloading, and settling into your house. It makes your life easy and you can concentrate on your work and other important things that need to be done in due time.
Lump-Sum To Use As Needed
Many companies prefer giving a lump sum amount to the employee before they move. It is more of an allowance you get to make sure you have everything you need before you start moving to the new city. The company gives you the liberty to use this amount as you need.
The only catch here is that you need to manage your finances here and make a proper budget for all the things you will need. You need to weigh all your options and be careful about spending it all. One thing you can do to ensure you do not get an insufficient amount for the company is to make a thorough budget in advance and ask for the exact amount that you would be needing.
Also Read: How to Get a Job in Another State Before Moving
Research The Neighborhood You Are Relocating To
Whether you are moving to a city within the same state or crossing state borders, it is important you take the time to really get to know the city and the neighborhood you will be relocating to.
For starters, you can read about the locality and understand what it has to offer and what it doesn't. But to understand what living there would really be like, we recommend you take a short trip there. You can drive or fly to the city and rent out a place for a few days. Get to live there, spend some time roaming around getting to know the environment, culture, and vibe of the new neighborhood.
Moving out will give you an upper hand at understanding the city completely as you can meet the locals, interact with people and live there for yourself. It will help you weigh your options and make a final decision. Some really simple things that impact your work life, like the bus routes, the distance to the office, the commute time, the traffic and so on will be made familiar to you. Being prepped with these details in advance will help you settle into a commuting routine faster.
Staying in the city also gives you a first-hand experience which is so much better than reading online reviews about the city.
Create A Step-By-Step Plan For Your Job Relocation
Since you will be planning your relocation while wrapping up things at your current job, you'll have to take out time during the day to ensure you're covering things up bit by bit. Along with weekends, you can take breaks during the day to wrap up all the packing, moving, and documentation work.
You can plan your weeks accordingly and prioritize some important things ahead of time. Here are a few things to include in your plan-
Making An Inventory
Making an inventory is of great importance since this helps you know all the things you own and all the things you'd want to carry with you. Make two separate lists – one with all the things you'll be taking with you, and second, for all the things you'll be selling or donating. Go through each room and make a note of every last item in your list.
Get Your Supplies
Once your inventory is ready, get all of your supplies ready. This includes boxes, packing tape, labels and markers, packing paper and packing wrap, furniture pads, ramps, etc. Get your hands on all these supplies as soon as you finalize your new posting so that you waste no time packing all of your belongings.
Start Packing
The next thing you will have to get done is packing. This takes the longest time and you need to get started as soon as possible. When you work on weekdays, make sure to leave some time before or after work to pack your belongings. This will save you some last-moment hurried packing.
When packing, ensure you start with rooms like the garage or attic but ensure you start organizing your work items alongside. Cleaning out a room like a kitchen will be a tedious job, so tackle it over a weekend and not over a few weekdays. This is also a good time to empty your fridge. Keep a limited pantry that you would need on a daily basis, and order in the night before moving day. Cleaning and defrosting the fridge about 2 days ahead of the move is recommended.
Also, make sure that you leave out some of the basics that you'll need throughout the last few days of your stay in the old home. Packing all of your belongings will leave you with nothing to use while you're still staying in the house.
Another thing to remember is to label all your boxes, especially the ones that carry all your sensitive items and belongings. You can go a step further and color-code the boxes based on the items it has. It can be tedious, but also very helpful when you are unpacking.
Pack An Essentials Bag
You need to pack an 'essentials' bag for when you move to your new house. You'll need some of your essentials like a toothbrush and toothpaste, a change of clothes, and a mattress to sleep on immediately after you move into your new home. Going through all your boxes for these items is probably not a good idea on the very first day in your new home. So, have a separate overnight bag that has all the things you would need.
Have A Folder Ready For All The Paperwork
When it comes to relocating for a job, you will have plenty of papers, documents, and other official files that need to be carried to your new house. These documents will need some organization and safekeeping. Just get a few folders to organize these things in an orderly manner.
Once you have them all set, put them all in one single box so that you have them all in one place. Color-code this box and label it under 'important' or 'sensitive' so that the movers know that it needs to be taken care of. These are just a few simple steps that need some careful preparation so you're not in a flurry on moving day.
In some cases, you might just be starting work a few days after moving into your new home. This is when this kind of organization will truly help you find your footing.
See also: Moving to a New City – Tips and Advice
Get Your Official Documents & Utilities Ready
One of the most crucial parts that needs to be taken care of when relocating to a new city or a state is getting all your official documentation changed. Your address, voter registration, license plates, utility services, and other important things need to be changed in advance or as soon as possible. You may not have more than 2 to 3 weeks to get all these things out of the way. So, spare some time over your workdays and fill out all the forms and documents required in advance.
Utilities
Updating your current utility provider about your relocation is the first step. Inform them of the date and they will take care of the rest. Likewise, getting a new utility provider for your new house is equally as important. You do not want to move into a house with no water, gas, garbage, or electricity. Get these services installed in your new house in time.
The DMV
You will have to visit your nearest DMV office once you get to your new city and get the new license plate fixed for yourself. There is an official form that you will have to fill out and get the process done. The process could vary from state to state, but this is an urgent step for those of you who will be using your cars to commute to their new jobs.
Postal Services
To get your address changed and all your mails forwarded to your new address, you can fill out an online form at the USPS portal and apply for the change of address. It has a minimum charge of $1. If you want, you can also visit the office in person and apply for the new address free of charge.
The Voter Registration Office
Moving to a new city changes your voter's jurisdiction. Meaning, you will have to get enrolled in your new locality and be removed from the old one. This requires you to fill out two forms, one at your current Voter Registration Office and one at the old one. You will have to get your formalities completed at the new city's Voter Registration Office.
Other Places
Ensure you also get your addresses changed and that you inform the required people about your move, be it at the bank, the doctor's, your dentist, your cell phone service providers, and your insurance companies. Most of these places will have a simple procedure that requires you to fill out a set of forms. So save yourself some spare time and fill out these forms to get all set to relocate.
More importantly, look up and arrange for kennel services or daycare services at your new home. You don't want to start your job worrying about your pets or your baby!
Get Your Relocation Finances In Order
Relocating is expensive as it covers a lot of things from getting a new house to moving your belongings and even buying a few new ones. You'll end up spending more than you expected when the bills keep knocking at your door. To help you track all the obvious and unexpected expenses, we would suggest tracking your financial transactions on a spreadsheet.
Once you pay someone, make sure you add it to your list and make a separate list for the bills and services that are yet to be paid. This will help you keep track of how much you will have spent on your entire moving process. Be prepared as there will be a lot of unexpected expenses coming your way once you start the moving process.
Some of the obvious expenses you incur before and during your move that you can list down are:
Penalty fee for lease (rental home)
Selling of house cost (for owned home)
Down payment for a new house
Brokerage fees
Paying for movers
Travel costs including flights and/or gas
Moving insurance
Some of the unexpected costs could be as simple as eating out or ordering in right before and right after your move, surcharges from the moving company, and so on. Get an estimate of what all these costs could be like to ensure you have it prepared when negotiating your relocation package, and to help you plan your moving budget.
Managing Finances Once You Relocate
Budgeting for a move is ideal, but remember that you'll also have to immediately take care of your finances once you initially relocate to your new house. It can take up to a few months to properly settle into a new home, and all this while you will also be working a job. Managing your finances, particularly in the first week and month, will help you understand the kind of change in expenses you're incurring from your new home.
Managing your finances properly in the initial stages will help you get a running start to your new life, and help you settle in better as well. This in turn helps you manage your new-home duties with your job duties. Some expenses that you will have to take into consideration are rent, taxes, mortgage, utility bills, food and groceries, gas, and much more.
Again, keep a spreadsheet to track your expenses. Even the minor, tiny ones bills add up to the exact amount you spend on your housing expenses each month. Once you settle all your monthly basics, you will know the amount you can add to your savings and the amount you need around the house. This is particularly beneficial if your salary is changing.
Reviewing these finances helps you reduce your financial stress, concentrate on your job, and get settled in better.
Summing Up
Moving to a new city for a job you have dreamt of is an incredible feeling. But it also comes with a set of responsibilities that no one really tells you or prepares you for. It becomes important for you to make sure you cover all the things that we have mentioned in the above blog. Planning all of this in due time will make the move as enjoyable and fulfilling for you. Most importantly, do not hurry, and take one step at a time. Work on everything in time and take baby steps and you should be fine!
FAQs On Job Relocation Guide
How Do I Make A Relocation Guide?
Making a job relocation guide is not an easy task. It takes a lot of time and effort to get things running smoothly. Firstly you need to negotiate your relocation plan with your employer, then, you will have to start looking at the actual relocation plan and execute it. This involves packing, hiring movers, getting your documentation ready, and more.
What Is A Typical Relocation Allowance?
A typical relocation allowance covers the cost of moving and storing your belongings, getting assistance with finding a new place, selling the old one, temporary housing, etc. Essentially it covers costs incurred during the move in general. The amount given by companies varies depending on the policies of the company.
How Do You Prepare To Relocate For A Job?
Relocating for a job is an exciting and stressful process. To get the ship sailing smoothly you need some advanced planning, organization, and some 'Monica Geller' multi-tasking skills. Have your relocation package sorted with your employers, make a list of things you need to get done, and prioritize the most important ones. Get some assistance with the whole moving process and you should be fine.
Related: How to Move on a Short Timeline | Moving in One Day
Enter your information
Almost done!
Enter your information to view your quote.
Your information is safe with us. By using this service, you agree to receive email communications solely regarding your relocation process