How to Move on a Short Timeline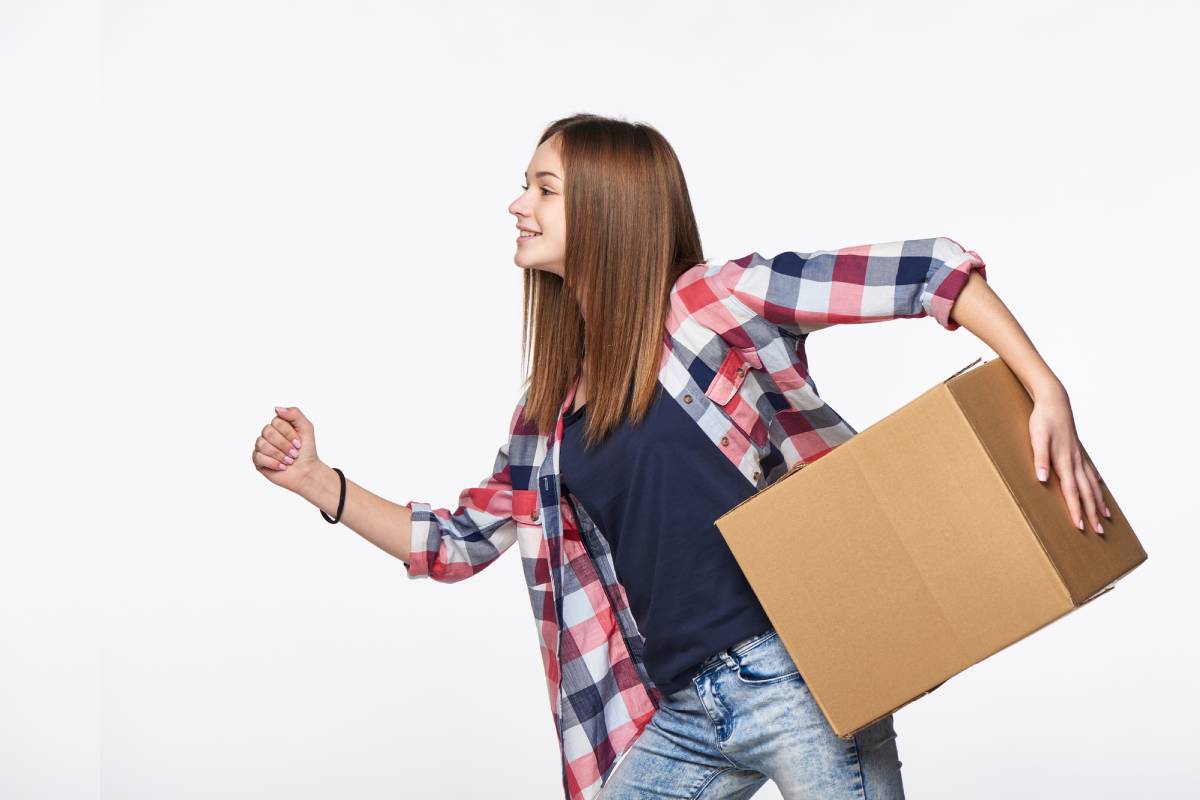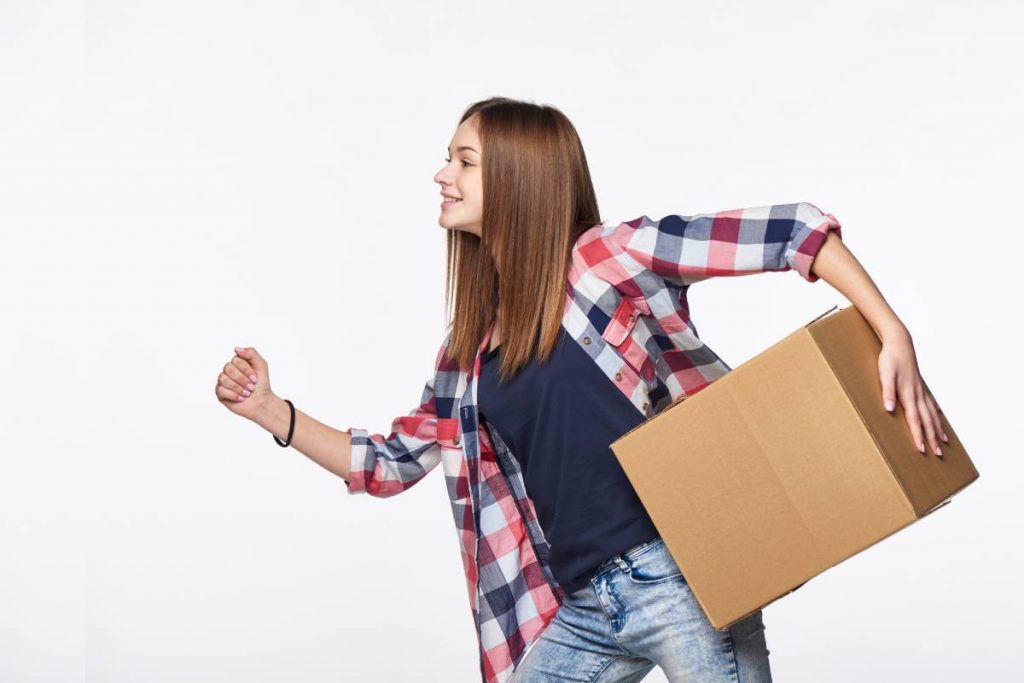 Moving can be an exhausting activity. It includes a lot of planning, organizing, and multitasking. At the same time, it is also worrisome to accomplish a multilayered task in a limited period. The line-up of several tasks makes you anxious, wondering how you will accomplish them. The idea is to take baby steps and tackle one thing at a time! This can be possible if you make a checklist and execute it accordingly.
Mostly, an eight weeks timeline works well for a moving process, but do not worry if you do not have that much time at hand. Last-minute moves are not so uncommon, and they can be smoothly done within four weeks or less. Here is a comprehensive yet easy guide to help you through the process.
Planning the move
Planning well for the move will ensure smooth execution. Begin writing down in a diary and creating an action plan with clear steps and assignments to people. Preparing a checklist might get a little tedious and overwhelming initially, but trust the power of a good plan. Writing tasks on the paper also ensures its sincerity and helps you and your team follow.
Set Your Budget
Moving is expensive. Do some research on the means available and set a realistic budget. This will give you a better perspective on the hiring services. Make sure you stick to the budget, no matter what.
Sign-in your movers
Your budget will be the deciding factor on the kind of mover services you would prefer. All-inclusive packages (Packing+ Moving+ Shifting), Only shifting or rental truck with a DIY move. If you are hiring movers, ask for quotations from different companies; the most proficient ones and the average ones. Search engines on the internet can come in very handy for this task. Get referrals from your friends, too, and benefit from their experience. Compare quotes and, most importantly, check reviews on the company's services before you sign on the dotted line. Get quotes on the truck rentals for a DIY move and recruit friends and family to help you pack and load on a specific date.
Shred the weight
Moving is the perfect time to declutter. Parting with belongings can be emotional, but rest assured, it will be rewarding. Also remember, this step will help you reduce your packing time and save on your transport cost. Create a system to deal with your stuff.
Go through each room, closet, cabinet, and drawer of your house, one by one, and sort your items into four categories.
Pack
Garage/Online Sale
Donate
Junk
Yes, it can be a daunting task, but follow the checklist with the flow. It is time to be practical than emotional. After sorting your items in each pile, quickly work upon the plan. You could use help from the neighborhood for a garage sale. Make quick calls to donation groups to pick the bags from your home. Get rid of things that fall in the throw-away category. Sketch a 2-3 days timeline and make sure you accomplish the Sale, Donation, and Throw-away task as decided. Now, you will only be left with things to pack.
Also Read: Where to Donate Electronics Before You Move
Pack a bag of essentials
Before you begin with 'Project-packing', pack a bag with all the most essential things you do not want to misplace in the chaos of packing. It is so important during last-minute moves when too many things are happening simultaneously.
Important documents
Medications
Chargers
Basic toiletries
Changes of clothes
Anything else you may need for the first few days in your new home
Source Packing Supplies
After shredding the weight step, you will get a better idea of how much packing supplies you need for the remaining stuff that goes with you. You will find many packing styles and calculations to help ascertain your need. If you are moving houses on a timeline, buying the boxes and packing supplies directly from a moving company or office supply store is best. It is advisable to buy a few extra boxes than required; it will save you unnecessary trips to the stationery store.
Packing
Finally, you have reached this most critical step. Remember, this was the most crucial task goal, but with careful planning and a checklist, you have completed so many tasks before. Now you know the belonging you want to carry with you to your new home. Meticulous packing is the most essential and time-consuming part of the process, especially when time is scarce. Follow these suggestions to help you during the process.
Arrange your clothing in your dresser drawers: Clothes and non-breakable items in the drawers can be moved. The shrink-wrap on the dresser will keep the drawers intact.
Let the clothes stay on the hangers: This makes it very easy to unpack and put them in the closet in your new home. You can also use a wardrobe box with a metal hanging bar to hold many hangers with clothes.
Pack Your Bags: Use your suitcases and big bags to pack your unbreakable items, especially clothes and valuable items.
Use Towels and Linens for packing: Use your towels and linens as bubble wraps. This will kill two birds with one stone. You'll save on packing supplies, and two things are getting packed simultaneously.
Take Pictures: Click pictures of your assembled gadgets to know how to fix them back. Also, click pictures of valuable or fragile items to track them later. The images can be used to claim insurance if needed.
Color Code Boxes: This is an excellent hack to save time while setting up your new home. Different colors represent zones of your house. Label the boxes as you pack.
Seek help from friends and family
Moving can be very tiring, not just physically but mentally too. It is more so when it has to be done quickly. Share your workload and anxiety with family and friends. Surrounded by friends and family, you will not only keep your spirits high but also get loads of work done. Please don't shy away from assigning tasks to individuals according to their capabilities and strengths. Hand over their schedule to them beforehand to avoid confusion. Remember, you need to accomplish many things, and they are here to help you, not for a social gathering. Show your appreciation, arrange for lunch/ dinner, and, if possible handwritten thankyou cards once you reach your new home.
Professional Packers
When in a squeezed timeline, it is extremely advisable to hire professional packers if budget permits. The professional packers can pack an entire household in no time; they can be of great help for organizing garage sales too.
Moving Day
A team of established movers comes with a touch of perfection. Professional movers come in handy, especially when you are very particular about the tiniest details. They are also willing to go the extra mile to help you in the name of customer satisfaction.
Some tips to follow for a smooth day:
Stay Hydrated and Eat Well: It is important to keep yourself energized and hydrated as moving days can be physically very exhausting. Keep drinks, water bottles, and finger food handy.
Set a plan for kids: Keeping kids and pets away from the house on a moving day is best. Arrange an offsite babysitting/ pet sitting. This will save you from the stress of looking after them when you are very busy supervising the move.
Conclusion
A short time span move can be rigorous and seem like a roller coaster ride, but the best part about it is quick. A task that would take you months of planning is accomplished within a month, saving you so much time and anxiety. Once you are in the comforts of your new home, this moving time will be a sweet memory and an excellent experience for the future. The bottom line is any task to be accomplished needs a good checklist and planning, and the power of learning to plan and prepare a checklist will always be helpful to you for any of your endeavors.
Frequently Asked Questions
How do I handle kids and pets on the moving day?
Arrange an offsite babysitting/ pet sitting. It is best to keep kids and pets away from the house on a moving day. This will save you from the stress of looking after them when you are very busy supervising.
How can I move in less than a month?
It is not unusual for people to move in less than a month. Some meticulous planning and organization will make it all happen. Make a checklist and follow it. Checklist:
Notify Your Current Landlord.
Signing in movers
Contact utility companies to turn off their services. (Water/Electricity/Gas)
Make an emergency utility bag before starting the packing process
Make a budget to move
Buy or order packing material
Recruit family and friends assign them specific tasks.
Shred the weight of belongings. Sell, donate and throw away
Make a packing list
Browse Potential Places to Live
How do you pack in a hurry?
If you have a budget, call for professional packers to do the job. They are trained to complete the task in 1-2 days. If you do not have a budget and intend to DIY, then seek the help of family, friends, and neighbors. Buy packing supplies like boxes, wrapping papers, tapes, markers, etc., in advance. Make a packing list beforehand, assign a different area to different people and hand them their list of 'things to do'. If you are packing a big house, remember, you can't do this daunting task alone.
Where and how do I donate my stuff before moving?
Goodwill: It is one of the most preferred places to send donations, with 3200 stores across the country. They accept new and gently-used items in their online stores and auctions. It would help if you dropped off your stuff at the Goodwill donation center. Some centers also have pickup services depending on your location.
Local Libraries: It is advisable to drop off your books, DVDs, and CDs at the local libraries. This will shed not only some extra weight but also help local communities.
Dress for Success: The organization accepts gently-used workplace clothing. It would be best to look for their affiliates in your area to donate your items.
Habitat for Humanity Restore: They accept household goods like gently-used furniture, couches, dining tables, etc. If they serve in your area, the organization will pick up your stuff free of charge. You need to call and schedule a pickup.
Also See: How to Move a Couch?
Baby2Baby: If you want to donate things related to babies, this is an excellent place to do so. They distribute stuff to shelters, children's hospitals, and more. Check their online website to find a donation center closest to you.
Food Banks: You can donate your canned, un-expired food or dry pantry items like rice, cereals, pasta, etc. The food you donate will help feed people in need.
eBay Giving Works: Use this online portal to sell your thing. You can donate the complete total or a percentage of the amount to charity.
Salvation Army: Your household items can be donated to Salvation Army's Family Stores. All proceeds from the Family Stores fund Salvation Army's Adult Rehabilitation Centers, which help those suffering from addiction.
Pickup Please: You can choose them for a short-timeline donation pickup. They pick up your belongings and sell them to generate funding for their welfare programs. A Pickup Please driver will pick up the donations and leave a tax deduction receipt behind.
Remember to collect and save the donation receipts. The charity organization should provide you with a tax deduction receipt; these receipts could end up saving you a good amount on taxes.
Enter your information
Almost done!
Enter your information to view your quote.
Your information is safe with us. By using this service, you agree to receive email communications solely regarding your relocation process