Tips to Make Moving With Kids Stress-free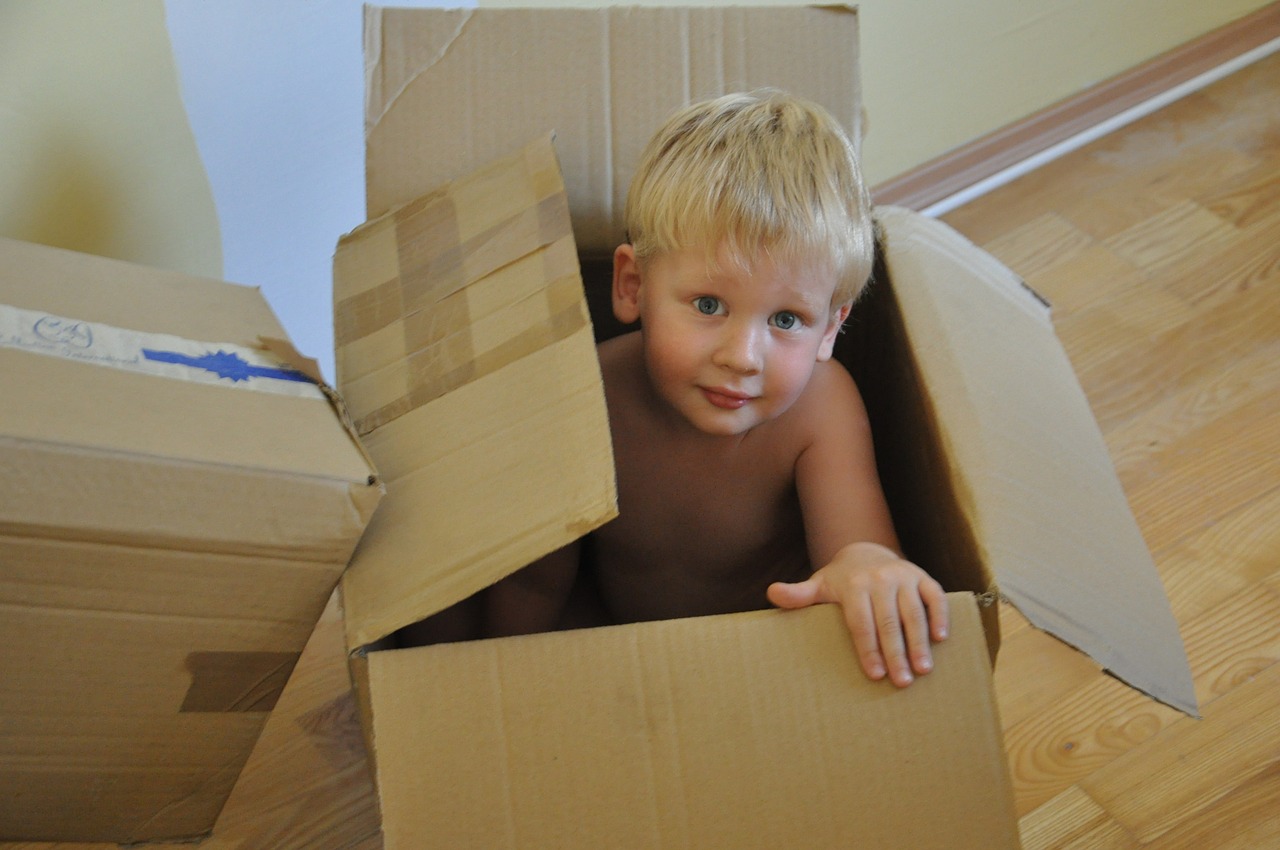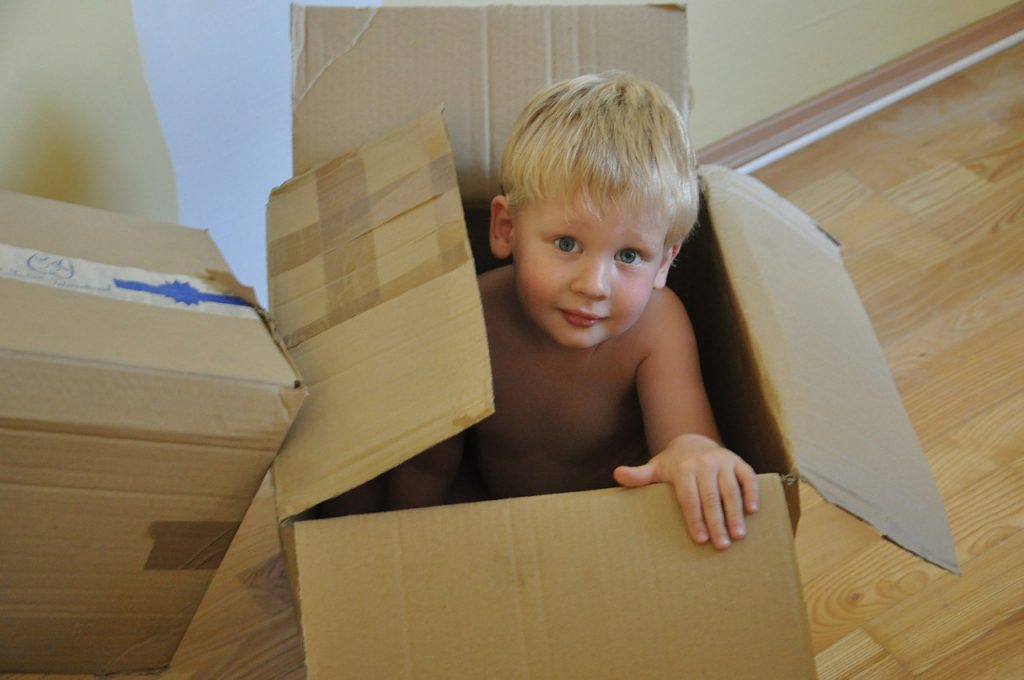 Once you've made the final decision of moving to a new city or a state and finding a new home for your family, you're done with the first big steps. The next step (and this one is a tough one) is to tell your children about the move. One thing you need to know in advance is that your kids are not going to be jumping around out of joy. Most kids and teenagers are not the happiest when they have to relocate to a new place and start a new life.
Moving to a new place is a change of a bigger magnitude that your child needs to process with time. You'll have to help them get through with this as it can be an emotional process for the entire family. The way you plan out the move and your attitude can bring a change in the way your kids look at this move. We have listed down a few tips that will help you take your next steps with your family happily.
Tell Your Kid About The Move In A Family Setting
One of the first steps and the most important one is to talk to your child about moving. You can do so by gathering around for a family meeting and having a conversation about the move. You should explain the reasoning behind the move and also why you think it is important. You should also let your kids know that you're excited about the move and more about how you feel about it. Asking your kids about their feelings will help you know how they feel about moving.
Give them some time to process the situation and tell you how they feel about it. If they're not supportive at first, let them know why this move is important for the family. You can also give them some insights into your first time moving stories and how you felt back then. Comforting your kids is the best thing you can give them in these movements.
See Also: Tips For Unpacking With A Baby
Involve Your Child In The Moving Plan
Moving to a new city or state could be a confusing and stressful situation for your kids. If this is the first time they're moving, tell them that you'll be needing their inputs and active involvement in the whole moving process. You need to make sure you give them all kinds of details and keep them in the loop. You can involve them in all of your moving discussions and get their inputs as well.
Do not keep any secrets from your kids about the move. Let them know that their inputs matter and that their points are being heard by everyone. Get their help in the decision-making process by allowing them to be active participants in the family discussions surrounding the move. Let them help you decide which home to pick from the ones you have narrowed down.
See Also: Tips For Moving While Pregnant
See Also: How to Find a Good School When Moving
Keep A Positive Attitude
Having a positive environment at home is essential during an emotional time that your kids are going through. Your kid is going to have the same attitude towards the move as you do. If you have a cheerful, happy, and upbeat attitude, your kids will tune in the same way. Make sure you do not look stressed or emotional in front of your kids as they catch on to things like these and it can affect their mood as well.
Have A Concrete Plan In Advance
When the moving day arrives, you do not want to be rushing to complete packing and dumping everything you see in boxes. Planning the move in advance will help you and your kid in many ways. Moving day is stressful and emotional as it is, you do not want to be adding to your or your child's emotions by not having your moving day planned.
Days in advance, you can list down things that need to be packed and things that you will need during this process. Making a to-do list can help you have a physical checklist of things you need to get done in time. You can organize all that will be required in the new house as well. Do not keep everything until the last moment.
See Also: Questions to Ask Yourself Before Moving
Packing All Of Your Belongings With The Kids
Firstly, you'll have the time of the day to pack your belongings into labeled boxes. Packing all belongings is one of the most time-consuming tasks. If it's going to be stressful for you and your child, you can hire a movers company to help you move all of your belongings to the new place.
You can instruct your kids and let them know that this is the time to declutter and pack only the most important things. Get them to help you declutter and pack everything in the boxes. Go through each room with them and maybe keep some things that hold sentimental value as well. This can be a good time to go through all the memories you shared in this house and talk about how the new house is going to be just the same.
Also Read: How to Use Moving Straps
Do Not Pack All Of Your Child's Beloved Belongings
When packing everything you have to move to the new house, it's natural that you clear up all that you possibly can. If you have younger kids, you should avoid packing all those stuffed toys, blankets, or other stuff that your child needs in the box. Your kid might need something to hold on to feel comforted. This may be a hassle for you to take care of, but it will ensure that your child is comfortable and comforted at an emotional time.
But all the same, don't forget that kids can be quite the hoarders. When putting things away, even the toy they've been ignoring all this while can become important to them. Wait until they're asleep and then you can pack them. If that toy wasn't that important to your kids, they'll most likely won't find it missing!
See Also: How to Pack Toys for Moving
Organize A Moving Sale
Once you know all the things you want to leave behind, you can organize a moving sale with your kids. This need not be a huge affair, a small sale program with your neighbors, friends, and family will be a good way to reunite. It will also help you give away all of the old stuff that you will not be needing anymore.
Take your kid's help organizing and planning the sale. Ask them to go through the piles of things, make lists, organize these items, and make an inventory for the same. You can use the proceeds from the sale for something new in the new house. This will help create excitement among your kids and get invested in the move as well.
Plan Decor With Your Kids
To help your child feel excited about the new house, you can start planning their rooms in advance. If they have any ideas and certain design-related inputs, encourage them and let them take the spotlight in some areas. This will help them become more comfortable with the idea of moving and not stay upset.
You can also take a small trip to a nearby hardware store and pick out a few things for them to carry with them to the new house. You can give them a budget and allow them to buy only a few things at a time. You can also help them with decorating their rooms and other spaces around the new house.
Stick To A Routine
Having a planned routine will help you and your kid stay put and organized during the move. Your child might feel overwhelmed during the whole packing and moving process as it takes weeks at stretch. To make them feel comfortable and seen, make sure you give the time of the day to them and have some family time together.
Sticking to a routine that is well organized will help you sort out and focus on the most important tasks. That being said, don't forget to also follow the routine your kids are familiar with, like mealtimes and playtimes, as a sudden change in the routine can make them uncomfortable.
Get Your Kid Familiarized With The New Place
More than anything, adjusting to a new place and transitioning is the hardest part of the job. Your kids might be attached to your old city and will need some time to adjust to this new place and adapt to it. They will have to start fresh. There are a few things you can do to help them adjust better and faster in their new hometown.
Research The Place With Your Kids
You and your kids need to know as much as you can about the community, neighborhood, the town you are moving to. It will help you get acquainted with the new hometown and also feel comfortable once you finally move there. Go through some blogs or videos to get a better idea of the neighborhood. You can also plan a visit to this place in advance to get a feel of it with your kids. It will help them not build upon false expectations and know for themselves about the new house and community.
If your kids are old enough, encourage them to do some of the research on their own and find out what this new neighborhood has to offer them. This will get them excited and will look forwards to this move as well.
Enroll Them In A School
Your kids will be leaving behind their school, peers, and friends. This will be a big transition for them and you need to prepare for it in advance. You can sit down with your kids to make a list of prospective schools that you would both like for them to be enrolled in. Look at all the possible features to ensure that you only choose the best school for your kids. While doing this, do not forget to take inputs from your kids as it is a school that they will be studying in.
Also Read: The Ultimate College Packing List for Girls
Visit The New Neighborhood
Sure, you'll be moving in a couple of weeks or days at max. It still is important that you visit your new neighborhood with your kids to show them where they will be spending the majority of their time. You can visit their school, parks, new home, neighboring houses, etc. A small tour of the new neighborhood will be an exciting time for your kids.
Make Connections In Advance
Having to start afresh in a new place can be challenging and overwhelming. You can make this transition easier for your kid by introducing them to new friends in your new neighborhood. You can introduce them to your neighbors' kids. This will be a good start for your child to build new connections in advance.
Plan Moving Week Activities
You can sit down with your kids and plan the week before you leave for your new home. This is like your farewell week. Hence, plan on making the most of it during the week. You can plan out a few of the following activities with your kids:
See Also: Home Moving Tips for Single Parents
● Sleepover With Friends
You can plan a sleepover for your kids with their friends. Moving to a new city means leaving hometown friends behind. This can be emotional for your kids so make sure they say their goodbyes.
● A Day Out With Family
Other than that, you can take your kids for a day out around the city and visit some of their favorite places. Dining out from their favorite eateries and also spending the entire day with your family is a good way to spend the last day out in your hometown.
● Take Pictures Of The Old House
You can take family pictures in the old home. Encourage your kid to make a photo album of your current house for memories' sake. It will be good memorabilia for your kid to look back and reminisce about the old days. It will comfort them during the initial days of you moving to the new house.
Some other things you can plan with your kids during the week are,
Picnic day
DIY art and craft decor for the new house
Recreate old family pictures
Playdate with all friends
Host a 'See you soon party'
Hire A Professional Kid-Friendly Moving Company
Last but not the least, you can hire a professional moving company to help you move all of your belongings to the new house. It is one of the ways to release yourself and your kids from a stressful moving day. You do not want to be stressing about the move, the packing, organizing, and transporting all of your belongings. A good moving company will ensure that all of these steps are well taken care of.
To sum it up, these are just a few of many things that can help moving with kids safe and stress-free. Moving weeks and days are extremely stressful and overwhelming for younger kids. Ensuring they feel comfortable should be your priority when you are moving to a new city or a town with your family. You only want the best for your child, and incorporating some of these above-mentioned tips will be of great help!
See Also: How to Manage Stress When Moving
FAQs
What To Consider When Moving With Kids?
When you have made a decision to move with your family and kids, there are several factors that you need to take into consideration to make your move a success. Inform your kids about the move and keep them in the loop with any change of plans. Involve them in the decision-making process, keep them occupied with moving chores, and understand their concerns.
Can You Relocate With Your Child?
The simple answer to this question is yes. With a well-planned moving itinerary, shared responsibilities, and active involvement for kids, you can definitely relocate with your child. It will be a stressful time for the whole family, but with the help of a kids-friendly moving company, the moving process can be made a lot less stressful and a lot more fun.
How Do You Move States With Kids?
Moving to a new state with kids is not an easy job. No matter how well you have planned everything, there will always be something that you could have missed out on. Here are a few tips that might help you move with kids an easier process:
Involve your child in the moving and packing process
Follow a set routine
Plan moving day activities
Keep a positive attitude
Engage your kids in packing and moving activities
Enter your information
Almost done!
Enter your information to view your quote.
Your information is safe with us. By using this service, you agree to receive email communications solely regarding your relocation process