Tips For Unpacking With A Baby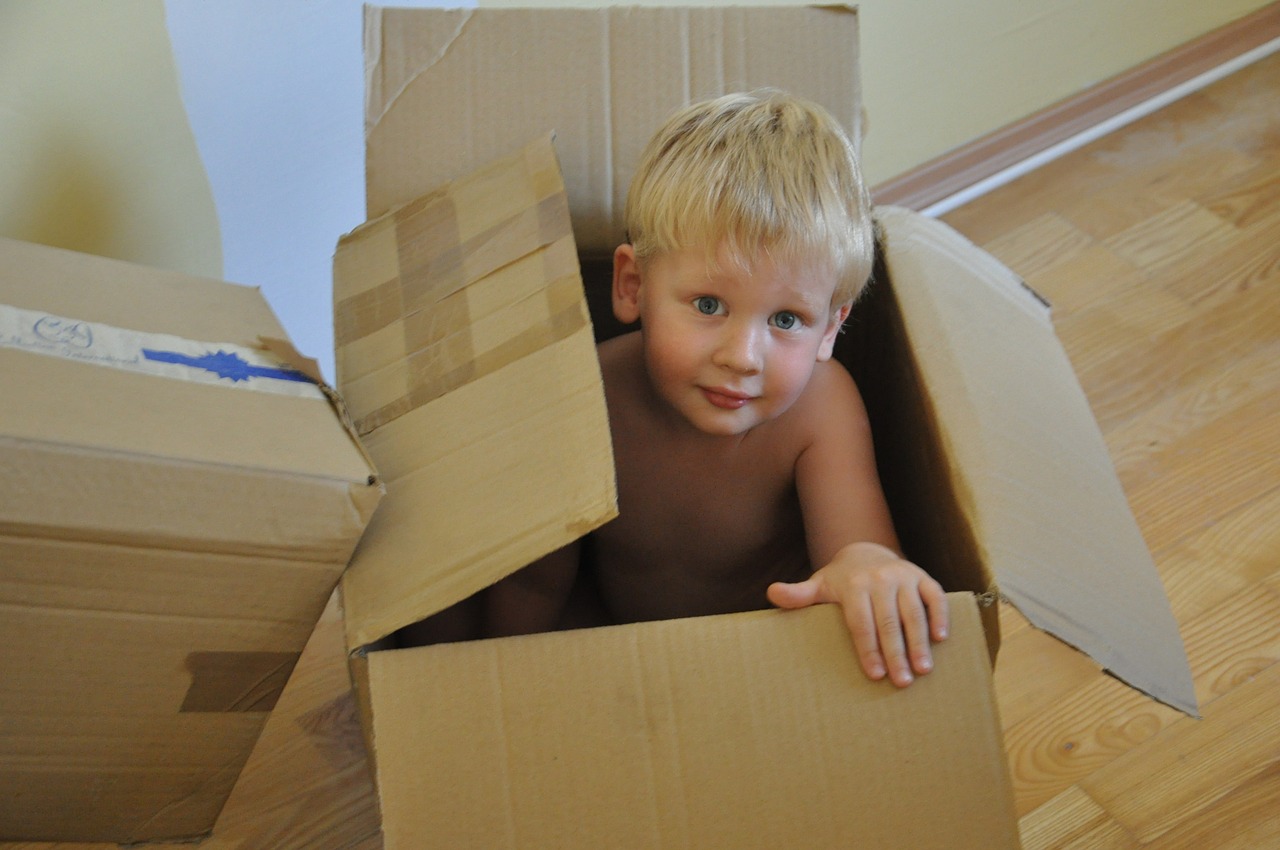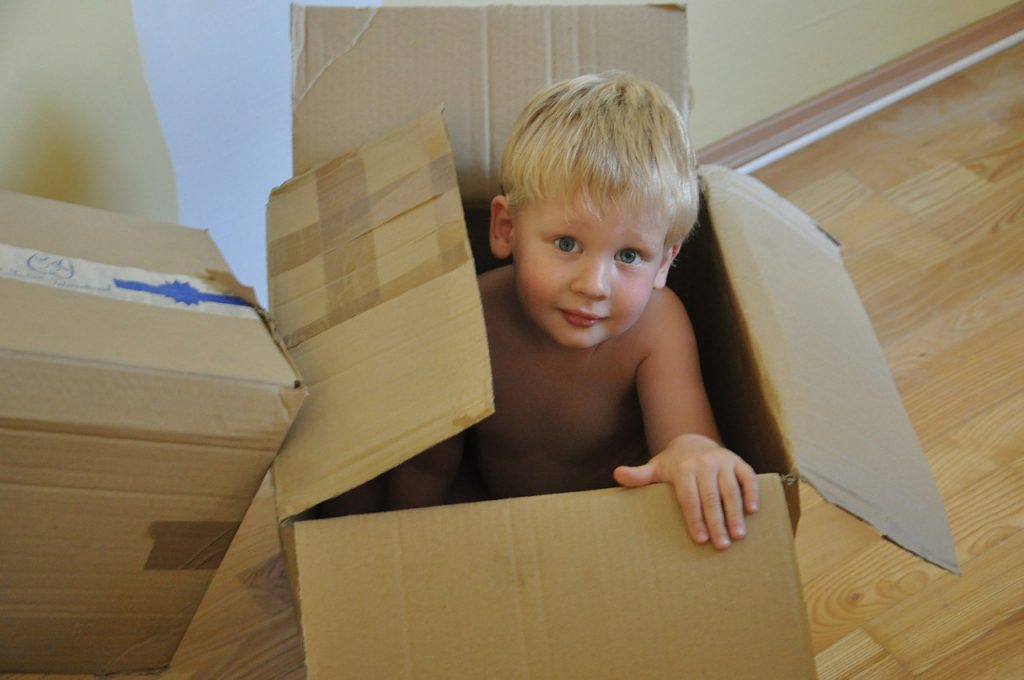 Moving with a baby is a tricky endeavor like no other. Kids are cute and whatnot, but they can also be cranky, fussy, and a bit unpredictable at times. While you have to take care of the move, you also have to care for your baby, and both demand attention. Once you've moved to your new house, the first thing you might want to do is unpack all of your belongings, while the last thing you want to deal with is a fussy baby. But that's what parents do, brave through the ups and downs of having a baby–even during something as hectic as a move! Here are a few tips for unpacking with a baby that can come in handy.
Before The Move
Have A Plan
You don't want to be figuring out a plan once you've already moved as it's going to be chaotic. You absolutely need to have a plan of action and some groundwork will really help you out here. Sit down with your partner or family/friends to discuss how you would like to proceed with the unpacking way ahead of time.
Here, you need to decide what boxes will go to which rooms, which rooms you need to unpack and settle in first, and which boxes you'd need to open first. Deciding this beforehand will help you stay focused when it's time to unpack and also relieve you of some of the stress–not to mention the Monica Geller organization skills you could execute during the unboxing.
See Also: How To Prepare For A Long Distance Move
Declutter Your House
Moving is a great time to let go of the things you no longer need. It is especially beneficial when you are moving with a kid as it means fewer things to carry along with you! So, start decluttering your house by conquering one room at a time. You need to seriously consider giving up or throwing away any superfluous goods, damaged items, things you've outgrown, or anything that you no longer need or want.
Some of the ways in which you could get rid of those items that no longer give you the spark include organizing a garage sale, selling it on online forums like Facebook Marketplace or Craigslist, or just donating it to organizations that might require it! Remember, the fewer things you carry, the fewer you have to unpack.
Organize Certain Parts Of The New House Before The Move
Unpacking is going to be a long, long process that can happen smoothly if you plan a layout for certain parts of your new house in advance. Some of these top-priority areas could include those sections of the house you'd use most often, like the kitchen, pantry, fridge, nursery, bathrooms, and the master bedroom. This will help you unpack everything else in your own time without having to worry about your essentials.
You need to remember that you don't have to fully organize these areas. Some basic toiletries in the bathroom, food and groceries in the pantry and kitchen, a bed for you and your baby, and some clothes in your closet will be a good enough base for you to settle in and get comfortable before everything else unravels.
See Also: Things to Buy for a New House
Pack An Essentials Bag
You need to have an 'essentials bag' with things you'd need for your baby and yourself when you first move to the new house. It will make unpacking and moving a lot less stressful as you'll basically have everything you need in a central location that will take a few minutes to unpack, unlike having to open up boxes to get that one toothbrush or baby lotion.
Some things you'll need in your essentials bag would be diapers, wipes, a portable changing pad, clothes for the baby and yourself, pacifiers for naptime, some toys, snacks for both, medications (if any), and anything else that you think is necessary to add for your baby.
Start Packing Early
It goes without saying that with a baby, unpacking and packing will both take longer than usual. Newborns and kids can be difficult at times and you don't want to be packing or unpacking in haste. Always try to start this procedure way ahead of the move so that you always have time to fall back on in case things don't follow their course. Here are a few tips that you could follow to make this process easier and more efficient:
Make an inventory list of everything you're carrying with you. This will help you stay organized. This would also ensure that you don't lose or misplace any of your belongings over a move. You could download an inventory app or just make use of your Notes app on your phone.
Label all the boxes according to the rooms and color-code them. This will help you when you're unpacking as you'll know which box would go in which room and what box contains what items.
Don't mix your heavy, fragile and lighter items in one big box. Package fragile items in bubble wraps and in separate boxes. Keep your heavy items on the bottom of the box with the lighter ones on top. Make sure you label them, so you know what is where while unpacking. The last thing you want with a baby around is shattered glass.
See Also: Self-Packing vs. Professional Packing
Hire Professionals
We'd recommend you hire professional movers to help you with the move especially because you have a baby to take care of. They have the logistics and the manpower to take care of all the aspects of the move and you don't have to worry about anything. This allows you to have some time with your baby and prepare them for the move too. Plus, if you hire full-service movers, they can unpack your belongings without you having to unpack them yourself.
After Moving
Clean The New House
A clean house is very important for your baby's health. So, when you first move to the new house, start off with the cleaning before you start unpacking. We'd recommend you hire a cleaning professional to get your house deep-cleaned a day or two before you move if possible. If this can't happen, try to keep the baby at a creche for a few hours while you get the house cleaned and the furniture unloaded.
You can get the air vents and filters cleaned or replaced if needed. They accumulate dirt which could breed fungus and bacteria that are bad for the baby (and you). The cabinets, wardrobes, appliances, floors, surfaces, and everything else need to be cleaned too. Also, make sure that no harmful cleaning chemicals are used on the floor as this is going to be your baby's favorite spot, especially if they've started crawling.
Ensure beforehand that the paint used in the nursery (and the rest of your home) is lead-free, as otherwise, it could prove to be harmful to your little one.
Also Read: Home Cleaning Services to Use When Moving
Unpack The Nursery First
When you've started unloading all the boxes from the truck, make sure that you put them all in their respective rooms. Once you've got the boxes from your nursery, you can start unpacking those first, including the baby's crib, rocking chair, changing table, and other essentials that you'd need.
Your child needs to feel comfortable and at ease in the new house. Babies take a little longer to get accustomed to a new space and shifting homes will be a very big change for them. Unpacking the nursery will help both you and your child to get more familiar with and comfortable in the new house sooner.
Ask For Help
You have a kid to take care of and asking for help when you need it shouldn't be embarrassing. Your friends and family can help you with some things around the house or with the baby if required. If they offer you help, make full use of the opportunity while you can. The more hands you have helping you, the merrier.
Don't Interrupt Your Baby's Schedule
You have a lot on your hands right now but you need to work around your baby's daily schedule. Their daily routine must go on like usual–they ought to eat, sleep, play and do all of their things on scheduled time. The usual nap times could easily get messier on moving days but you need to ensure that you get it back on track once you have moved. You don't want to be the tired parent with a cranky baby.
Hiring a babysitter if you can't manage this by yourself, or asking your family, friends, or partner to help you out here would be ideal. Also, sticking to the timetable will help you get your work done during your baby's nap and playtime. This will give you the time and space to finish household chores and commit to unpacking completely.
Give Your Baby A Tour Of The New House
Before or when you move, you could try giving your baby a small tour of the house. Of course, this depends on how old they are; an infant couldn't care less about the new house, while a toddler would explore the space almost immediately. This will enable them to get familiar with the space and atmosphere of the house. Introducing them to their rooms, bathrooms, play areas, living room, etc. will help them be less anxious as well.
Have Food And Beverages Ready To Go
Setting up your kitchen may take a while but you could get some baby food, drinks, and ready or easy-to-cook meals ready in the pantry. Stocking up on your baby's food and favorite snacks is very important at this time. This way, you'll be able to feed them any time of the day. Also ensure you have enough milk or formula handy. Cooking might not be an option for you as you might not yet have your cooktop installed, so you could order some DoorDash for yourself and the baby as well.
Take Breaks When Necessary
Taking care of a newborn or toddler is exhausting as it is. Adding the moving and unpacking to the mix will require you to take care of yourself more than usual. So, take some breaks whenever possible. Include nap time in your timetable as well and ensure you get your eight hours of sleep. There's no denying that you can handle it all, but the thing is, you can and are allowed some time off.
Baby-proof The House
Baby-proofing the house is the most important step. This is going to be a process that takes a long time, so it's best if you could do it before you move in with your child. Some things you can keep in mind when doing so are:
Keeping furniture and electronics safe where the baby can't pull at them. Cover the plug-points with plastic cases that will ensure that your baby doesn't get electrocuted.
The wires need to be secure and not loose. Hiding wires behind furniture and baby-proofing them is very important here.
Installing baby safety gates in dangerous areas like the kitchen, stairs, basement, etc. is important.
Installing child locks on cabinets and cupboards is also very important.
Adding a fence to your pool or hot tub, if you have any in your house, is one of the first things you must do.
A lock system that is secured and can't be opened easily is something you need to keep in mind for doors that let you in and out of the house.
Installing baby monitors is something you can't miss. That's probably the first thing you need to get done.
Summing Up
Moving and unpacking with a baby can be very stressful and draining. Besides, they need some extra care and comfort at this time as it is a new environment for them. This is when all the above-mentioned tips come in handy. If you incorporate a few of these, you can go about unpacking all your belongings and settling in the new house with a baby while also keeping them safe and happy.
FAQs On Tips For Unpacking With A Baby
How Can I Make Unpacking Easier?
When unpacking, you need to have things organized along with a plan of action. That is the first step that enables you to have a smooth and easy unpacking process. Other than that, you need to have labeled boxes, start off with unpacking rooms that you'd need to use on a daily basis, and then move ahead with everything else around the house.
How Long Should Unpacking Take?
Unpacking all of your belongings into your new house should ideally take about 2 weeks of your time. If you have a baby to care for, this may take you longer as it would be necessary to accommodate the needs of your baby in this process too. However, by following a few steps beforehand, you should be good to go.
How Do You Organize When Unpacking With A Newborn?
When you're unpacking with a newborn to care for, you need to plan things ahead of time. Give yourself ample time to pack and unpack, make an inventory of things you're packing, label all of your boxes, pack an essentials bag for your kid, ask for help, and also take breaks when you need them.
Can I Unpack Everything By Myself?
Yes, you can unpack everything by yourself, but that's not what we'd recommend. Usually, it takes days or even weeks to completely unpack and settle in a new house. And with a baby to take care of, it will take longer. So, ask your friends and family to help you with things or hire a moving company to take care of the move.
Enter your information
Almost done!
Enter your information to view your quote.
Your information is safe with us. By using this service, you agree to receive email communications solely regarding your relocation process