Moving from California to Hawaii – A Complete Guide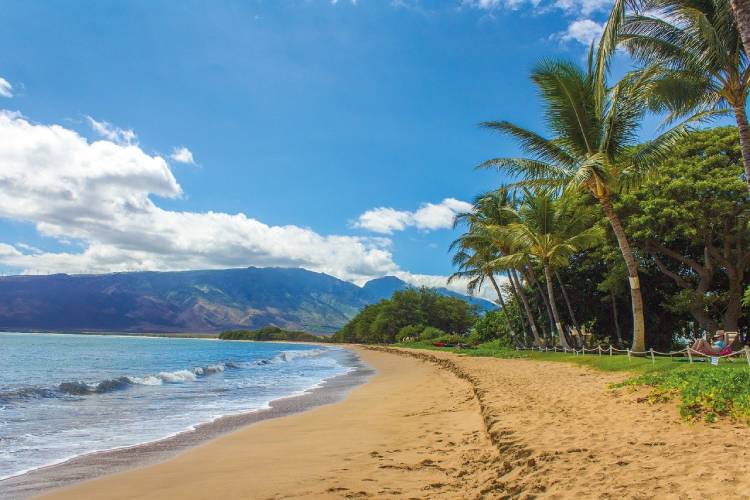 Are you thinking of moving from California to Hawaii? If so, you're not alone. Every year, thousands of people make a move from one state to another, and while there are certainly some things to consider before making the jump, it can be a very rewarding experience overall. In this article, we'll discuss some of the benefits associated with moving from California to Hawaii, as well as the most important steps needed to make your move a success.
Why people are moving from California to Hawaii
High cost of living
High tax rates
Long commute times
Political differences in states
Poor weather throughout much of the year in California
Hawaii has a temperate climate
Natural disaster
Increased location independence
These factors offer a strong incentive to consider moving from California to Hawaii.
Also Read: Why People are Moving out of Los Angeles
Benefits of Moving from California to Hawaii
So what are some of the benefits of moving from California to Hawaii?
Weather
The first thing that comes to mind is probably the weather. While it can vary depending on which island you choose to live on, Hawaii generally enjoys warmer temperatures and more sunshine than California. If you're looking to escape the dreary weather of the Pacific Northwest, this is undoubtedly one of the most significant benefits of moving from California to Hawaii.
Economy and Job Growth
As of the start of 2020, Hawaii's jobless rate is 2.3 percent (compared to California's 4.2%). Household income is approximately $68,201 (versus less than $61,500 in CA). Keep in mind the employment market. It may be difficult depending on where you reside.
The greatest advice for getting a job is to prove that you'll stay in the area for an extended period. Employers are more inclined to hire you if you demonstrate that you're committed to staying. You can do well in this competitive market if you have the right connections and solid work history.
The State of Hawaii, Hawaii Health Systems, Hawaiian Airlines, the University of Hawaii, and Hawaiian Electric Industries is among the most significant employers.
Quality of Life
Hawaii has a high overall Quality of Life index, making it a wonderful place to live and work. Hawaii is consistently ranked as one of the top states in America for quality of life. It's easy to see why – from the slow pace and relaxed attitude towards life to the innumerable beaches and opportunities for outdoor recreation, there are endless options in Hawaii. This is an area where many people discover that their stress levels decrease substantially after moving from California to Hawaii.
Location independence
Another great benefit of moving from California to Hawaii has increased location independence. Thanks to Hawaii's remote location, it has become a popular destination for people interested in working remotely (i.e., location independent workers).
Greater food diversity
While both states have ethnic enclaves that represent a wide range of the world's population, Hawai'i boasts a greater variety of ethnic cuisine than California. This is primarily due to the diversity of Hawaii's immigrant population.
Excellent health care facilities
Hawaii has excellent health care facilities. While some of the best hospitals in the world are located on the island of O'ahu, most residents can enjoy a high quality of care at a much lower cost than they would in California.
Lower crime rates
Finally, Hawai'i has a lower crime rate than California. According to Neighborhood Scout, the only types of crimes that are more likely in Hawaii are property crimes such as larceny and motor vehicle theft.
Hawaii Moving Options
You'll need to hire a mover to assist you in transporting your belongings there since you won't be able to drive a rental truck. Some conventional full-service movers provide coverage in Hawaii, but costs can quickly rise when they do all the labor for you.
Suppose you're only planning to move a few things. Hawaii is made up of multiple islands, so be sure to pick an island based on your budget and needs. In that case, Oahu might be the most accessible option since it has an airport (Honolulu International Airport) with flights arriving from many locations nationwide.
Maui might be the better option if you plan to move your whole household because it offers more affordable housing options. The main island of Oahu also has higher crime rates than its neighbor islands.
Also Read: How Much to Ship a Car to Hawaii?
How much does it cost to Move from California to Hawaii?
The cost of moving from California to Hawaii varies depending on the island you choose and what type of service you select. If you're only planning to move a few pieces of furniture, it might cost around $3,000-$4,000 for a full-service move with unlimited weight and volume. A budget-friendly option could be as little as $1,100 if you do all the labor yourself.
If you're moving to a one-bedroom apartment or a tiny studio, you might spend as little as $455 to $1,351 if you hire a moving company and only book the transporting container, which will set you back around $199 to $410. Freight Company will cost between $1300 and $2200.
Similarly, if you are moving a 2-3 Bedrooms home, the moving company will ask for $799-$2,321 to move your stuff, and the moving container will cost $411-$550 only. The freight company will cost between $800-$2,500.
It is recommended to search for quotes since every situation is unique, so knowing the accurate cost of your move in advance will enable you to budget better.
Before moving
Before moving, make sure that you are aware of any rules or requirements when it comes to driving in Hawaii. You'll need a valid driver's license and car registration in your new home state. You will also need to obtain auto insurance once you move, so consider doing this before moving to save yourself time and hassle. Here is the list of things you need to do before moving to Hawaii.
Also Read: Things to do Before Moving Out of State
Cost of Living
Check out the cost of living in Hawaii to see how far your salary will go. Whether you are looking for a tiny studio or a house with an ocean view, you'll find information on the cost of housing, transportation, food, and more.
Employment opportunity
Check out the local job market and industries with high demand to ensure that you have your pick of jobs. While it can be difficult for some people to leave behind their network, if the potential salary is significantly higher in Hawaii, you might consider taking a position there instead.
Also Read: Job Relocation Guide
Income tax rates
During your research, look into how much you'll pay in taxes as a Hawaii resident. Income tax rates vary depending on your income level and filing status, but you can get an estimate using the free calculator on the State of Hawaii Tax website. You need to apply for withholding exemptions or file state tax forms if you plan to work there and receive a paycheck. This also applies to military personnel. You can claim withholding exemptions as an "individual" or as a "married couple."
If you are moving from the contiguous U.S., make sure to inform your employer about your move. Otherwise, they might report you as living in another state and withhold taxes there.
Education
If you plan to send your kids to school in Hawaii, make sure that they meet any requirements. Public schools are free, but private schools might require proof of vaccination and education records. You'll also need to apply for their school records (transcripts) and standardized test scores (SAT/ACT).
Weather
You'll also need to consider Hawaii's climate when preparing for your move. As a tropical destination, you can expect the weather to be generally warm and humid year-round. Expect temperatures of around 70 degrees Fahrenheit during the winter months, rising to 90 degrees or more in the summer.
Tips and Advice for a Hawaii Move
Before you start packing up your things and saying goodbye to friends and family, you must consider these tips for moving from California to Hawaii:
Get Rid of Any Unnecessary Items
One of the biggest challenges you'll face when moving to Hawaii is fitting everything in your car. If you're planning on driving, make sure that you get rid of anything that isn't essential to your move. This includes unnecessary clothes, electronics, furniture, and other household items. Also, remember to sell or donate any items in good condition. These items can fetch you extra money that could be used towards other aspects of the move, such as gas or airfare.
Pay Attention to Passport Requirements
If you're planning on flying to Hawaii, make sure that your passport is up-to-date and valid for at least six months after your trip. If you're traveling from a foreign country, make sure you apply for a passport well before moving.
Start Packing Your Things
The most important aspect of moving from California to Hawaii is packing as early as possible. If you're planning on moving yourself, start by boxing up your smaller items and getting rid of anything that won't fit nicely into a box. From there, it's usually best to pack clothes last since they can easily wrinkle if not packed properly. In general, the earlier you start packing, the less stressed out about the move you'll be.
Find New Housing
One of the biggest benefits associated with moving from California to Hawaii is acquiring a new house or apartment. Make sure that you're aware of all the areas in Hawaii where you can find affordable housing, as well as what specific types of houses or apartments, are available. Also, plan on spending at least one full day viewing potential new homes so that you have plenty of time to make a final decision.
Find a Vehicle
Another important aspect of moving from California to Hawaii is finding a vehicle. If you plan on driving, make sure that your car will be big enough to hold all your belongings and make the trip without any problems. Also, if you plan on taking public transportation, be aware of which forms are available in Hawaii so you can plan your trip ahead of time.
Get Your Finances in Order
When you receive a job offer from an employer in Hawaii, visit the nearest bank and apply for a new checking account. This way, you'll have all the necessary documents on hand before moving day to show your landlord or realtor. Also, make sure that you have the correct forms of payment to set up utilities, internet service, and other types of monthly bills.
Visit Your New Home City Before Moving Day
You'll never know what a new city has to offer until you've visited it personally. As such, make sure that you plan a day or two in your new home city before moving day. This way, you'll have a better idea of where the grocery store is located, what type of house or apartment you're going to be living in, and more.
These tips should give you a better understanding of everything that needs to be done when moving from California to Hawaii – don't forget about them when planning your move.
Also Read: Moving from California to Virginia – A Complete Guide
Conclusion
Moving from California to Hawaii can be challenging, but not if you take the time to plan. If you're still unsure about how best to prepare for your move, consider hiring a team of experts today, and they will work with you one-on-one until all aspects are covered – including finding new housing in your desired location! These steps should help make your move a little easier by ensuring that everything is taken care of before moving day arrives.
Also Read: Moving To Honolulu – A Relocation Guide for 2022
Frequently Asked Questions
Can you move to Hawaii from California?
Yes, you can move to Hawaii from California; the distance from California to Hawaii is 2471 miles. If you plan on traveling to Hawaii from California by plane, it will take you 5 hours and 30 minutes.
Is it worth it to move to Hawaii?
Although relocating to Hawaii is not as simple as moving to the mainland, it offers several advantages: spectacular weather all year, easy reach to miles of stunning white sand beaches, lots of outdoor activities, and, naturally, Hawaii's unique aloha spirit that infuses local culture.
Does moving to Hawaii have a significant impact on my career? One of the main reasons people want to move from California to Hawaii is because they're looking for a change in their career. If you're thinking about changing careers or jobs once arriving in Hawaii, there are many opportunities. In this regard, moving from California to Hawaii has a significant impact on your career.
Also Read: Moving from NYC to Hawaii
Enter your information
Almost done!
Enter your information to view your quote.
Your information is safe with us. By using this service, you agree to receive email communications solely regarding your relocation process