Pros and Cons of Moving after Retirement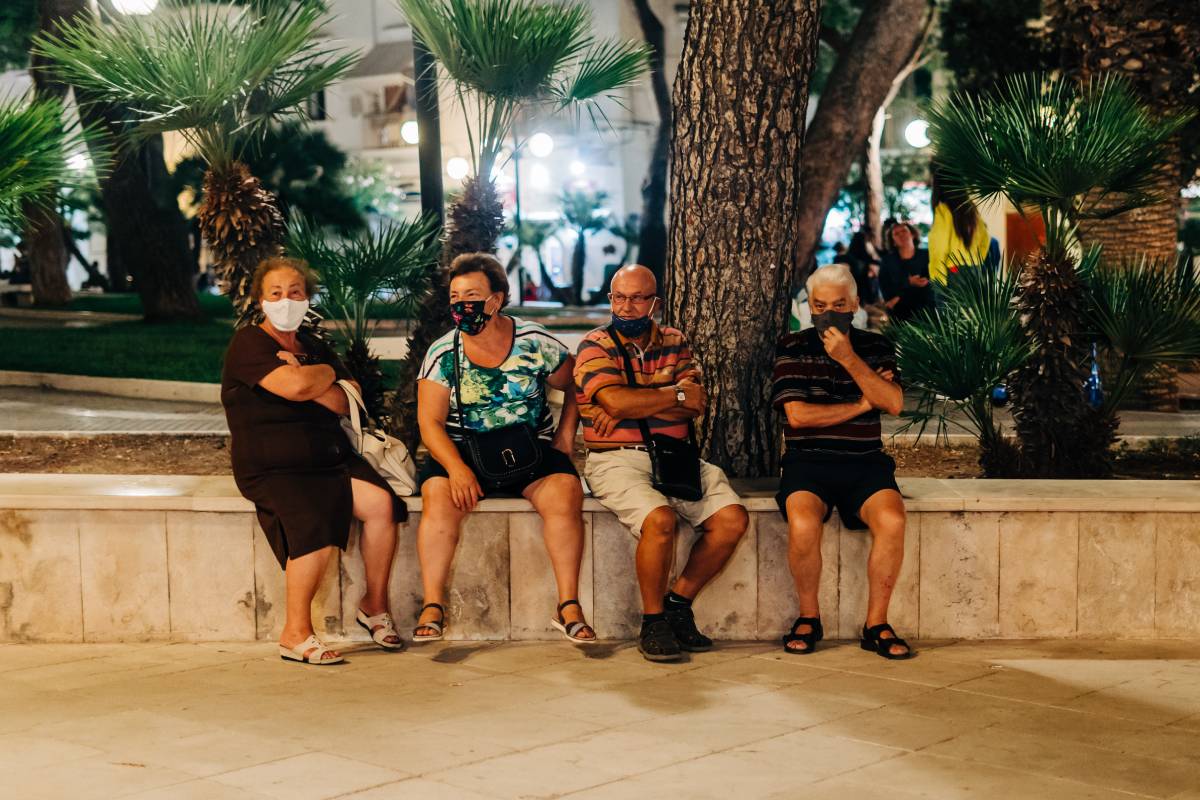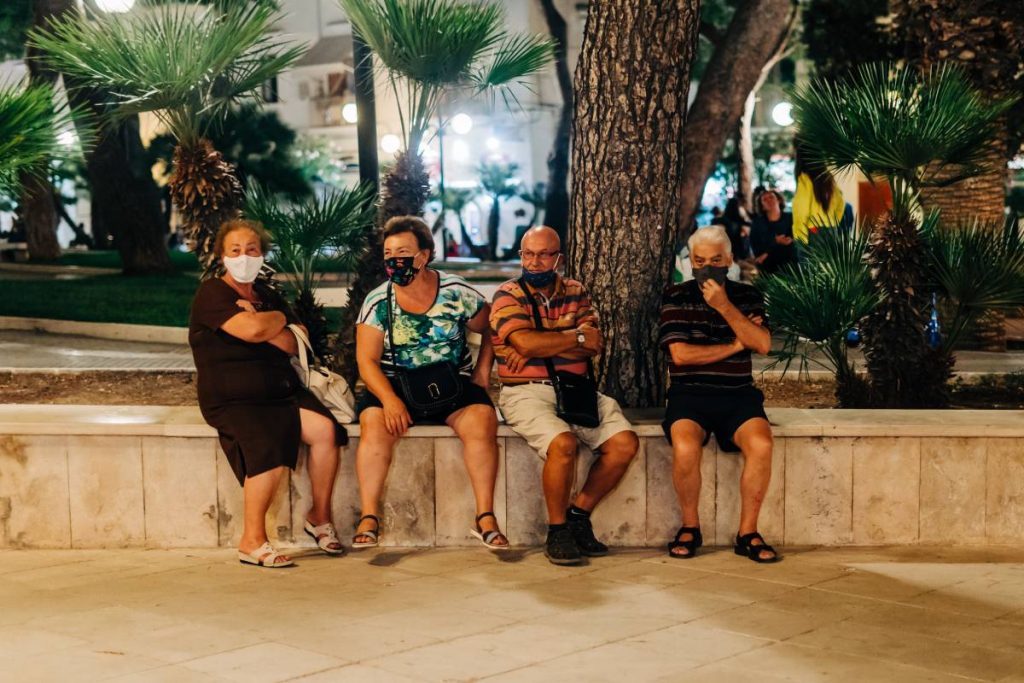 Many people dread the idea of retirement because the life they are so used to is coming to a close, and they are afraid of not knowing what to do with their spare time. Of course, this is understandable, but it need not be the case. Retirement is just another phase in life, which we can make the most of if we play our cards right. A lot of retirees nowadays choose to relocate after they are retired. Be it to a better climate, an exciting location, or closer to their families; retirees are now making the most of their spare time. Moving your entire existence isn't the easiest thing, especially in later years. Not only does it take a physical toll, but also a mental one. So if you are considering moving out of your home in search of greener pastures after you retire, here are some things to consider before you do.
Pros
When you decide as big as relocating after your retirement, it is understandable if you are overwhelmed, scared, skeptical, or doubting your decision. A move of this proportion requires some serious planning, consideration, and patience. But it doesn't have to be a terrible experience. Many retirees benefit from relocating after their retirement and continue to live happily and peacefully.
Let's look at what you stand to gain if you decide to relocate.
You Get To Live Closer To The Family
Many retirees choose to move out of their homes to be closer to their children and grandchildren (who probably moved out years before to get married or for work and better opportunities). This allows them to spend their free time catching up with their families. Also, many people prefer to have their retired parents close by to take care of them in case of any medical emergency.
Increase Savings
By moving out of your home, you may move to a less expensive city or even into a smaller, more compact house that is sufficient for your needs. This automatically lowers your monthly expenses, giving you more money to put into your savings. After a point, you may not have the capacity to take care of a huge house, so downsizing might be easier for you to manage.
More Appropriate Housing And Facilities
Some retirees choose to move into a senior caring facility or nursing home. This is an excellent opportunity for them to relax and kick back while cared for, and they do not have to worry about doing chores or getting around. They are also surrounded by other retirees to whom they can relate and with whom they can enjoy a host of activities. If a senior's home isn't for you, moving into a house that is better suited to your physical and medical requirements is a good option as well.
Healthcare Is Better Quality And More Affordable
Since healthcare becomes more critical than ever post-retirement, you want to make sure you have enough money to pay for your monthly medical bills, depending on how much medical care you require. But since it costs a lot, you might consider moving to a cheaper location to get the healthcare you need but have enough money remaining for savings and other expenses. This way, you can pay better attention to your health, get the treatment and help you need, and not worry about spending too much money on it.
Comfortable Climate
A lot of retirees prefer to move to cities with better climates, where they do not have to struggle with shoveling snow or deal with aching joints in the biting cold. Better weather automatically means better access to activities, outdoor venues, public transportation, and facilities. On the other hand, some people have had their fill of super-hot and humid climates, with bugs flying around everywhere. They would be better off moving to cooler, dryer cities. 
Enjoy Your Freedom
Not having to get up early in the morning and doing the nine to five routine every day does have its perks. You have the freedom to decide how you want to spend your time, when you eat, sleep, or wake up. You become in new hobbies, go on road trips, game nights with your friends, or catch a movie in the middle of the day. You get to recreation become the king or queen of your castle again, with enough energy to enjoy yourself and your life on your terms. The possibilities are endless.
Start a New Life
After retirement, you have the chance to start anew with a fresh perspective on life. Gone are the days when people thought retiring meant one foot in the grave. You can make your own rules, routine, social calendar, and plans. So long as you stay healthy and active, the world is your oyster. There is so much to experience, from adventures to leisurely vacations, irrespective of how old you are. This could just be the best chapter in your life yet.
See Also: Best Cities to Move to Start a New Life
Cons
Not everything is rosy, however, when you retire. Remember, you are now over the age of 60, which compromises your physical and mental ability to pursue activities you would have pursued at a younger age. Also, while change is hard to deal with at any age, it gets harder to adjust to new environments and big changes at your age. So before you start making big plans to move, consider the disadvantages of moving after retirement.
Saying Goodbye to Your Old Home
You will be leaving the home you first bought, where you got married and watched your children grow up. It is a treasure trove of memories, with every coat of paint you applied to the roof, the doors you fixed with your bare hands and tools box, the delicious food you cooked from all the recipes you collected over time, and the pictures of your growing family on the walls. There is a sense of familiarity, belonging, and safety that one feels in their home. And you will have to leave all of this behind, possibly after selling the house to new owners, who will wipe those memories away. Making peace with leaving your memories behind can be a very emotionally exhausting task.
Moving Away From Family Will Be Hard
Some retirees have to move away from their families to be better cared for. Unfortunately, seniors often have to move into senior care facilities and nursing homes with certain health concerns and physical limitations. While some are eager to go there, others are not as keen to move. This is because they will have to live there by themselves and no longer be surrounded by family. While there is a lot to do in a caring facility, with many other seniors who are coping with the same emotional upheaval to relate to, it is still not 'home.' And while you know that staying with family feels like you are being a burden they are not able to take care of, it still feels lonely. 
See Also: Pros and Cons of Moving for a Job
Your Community And Friends Will No Longer Be Around
Moving away from the place you've lived in for decades means you will also be leaving behind all the people who had become an integral and regular part of your lives, such as your neighbors, friends, extended family, old colleagues, local grocers and barbers, local restaurant owners and people you meet and greet on the street every day. These faces will no longer greet you in the new neighborhood, and it will take some time for you to assimilate into the new environment on your own.
Adjusting To A New Environment
A new environment can be hard for anyone to adjust to right away. So if you are in your senior years, without a job to keep you busy and away from friends and family, you are likely to take longer than others to acclimate yourself to the new neighborhood. You will have to make new friends, find new doctors, and participate in new activities to stay busy. It will take you time to figure out the best way to get around the new city, know whom to trust and where to get help.
Getting Used To A New Doctor
It can be a very frustrating task to reintroduce yourself to the local medical facilities and find a doctor who suits your temperament and can effectively treat your ailments and check your health. You will have to familiarize yourself and your new doctor with all your medical needs, conditions, and reports and go through a battery of tests. At this stage in your life, you want things to be easier to handle, not more difficult, and the sense of comfort you feel with your old doctor may not be your experience with your new doctor.
Conclusion
Now that you know what you are up against and what you stand to gain, you need to decide. After weighing all the pros and cons, is relocating the best decision for you? Or are you better off staying right where you have been all these years and feeling secure in the familiarity of your surroundings and daily lives? This decision can't be easy, so you would have to compare both scenarios based on your needs and preferences. Ask yourself which scenario suits you better. Do you prefer the familiarity of your present surroundings, or are you looking for a permanent change? Would you rather be close to your family, or do you seek some space for yourself? If you have a partner, what do they prefer? Think about how much money you have at your disposal to spend on such a huge change. And finally, consider your health and whether the move will benefit you or deteriorate your physical and mental health.
FAQs
Should you move to a new place when you retire?
This depends entirely on your personal preferences. Did your job force you to live in a city or region that you didn't like? Did you want to live by the ocean or in the countryside? It could also be that once your children grew older, they moved and settled in another state, and you would like to live closer to them. Retirement allows you to move closer to your children and enjoy their company. After retirement, you have the opportunity to live wherever you always wanted to. So if you have always wanted to live elsewhere, this is a good opportunity to move there and live your life on your terms. 
Do most retirees move?
In 2020 alone, it was found that about 400,000 retirees relocated – the highest number in the past five years. Relocating after retirement is quite a common occurrence in the United States, with most retirees moving out of their cities but remaining within the state. In contrast, about 38% relocate to another city outside their original state.
What states have the most retirees?
The states with the highest percentage of retirees (people who are aged 65 years and older) are:
Florida: 19.1 percent
Maine: 18.3 percent
West Virginia: 17.8 percent
Vermont: 16.9 percent
Montana: 16.7 percent
Pennsylvania: 16.7 percent
Why do retirees move to Florida?
It has been found that Florida is one of the most popular places for people to move to after retirement. The Sunshine State is an inviting one for retirees because it is very accommodating for seniors when it comes to taxes (there are no state taxes for retirees and seniors). So seniors do not have to pay taxes on their social security benefits, IRAs, pensions, 401(k)s, or other retirement income. This automatically helps you save up. Florida also does not have any inheritance or state taxes.
See Also: 10 Best States to Live in the USA
What states to avoid when retiring?
If you want to relocate after retirement, these are some states that you should avoid relocating to because they are not suitable for retirees: Hawaii, California, New York, Massachusetts, Oregon, Maryland, Connecticut and Alaska.
Enter your information
Almost done!
Enter your information to view your quote.
Your information is safe with us. By using this service, you agree to receive email communications solely regarding your relocation process