Moving from San Francisco to Chicago – A Complete Guide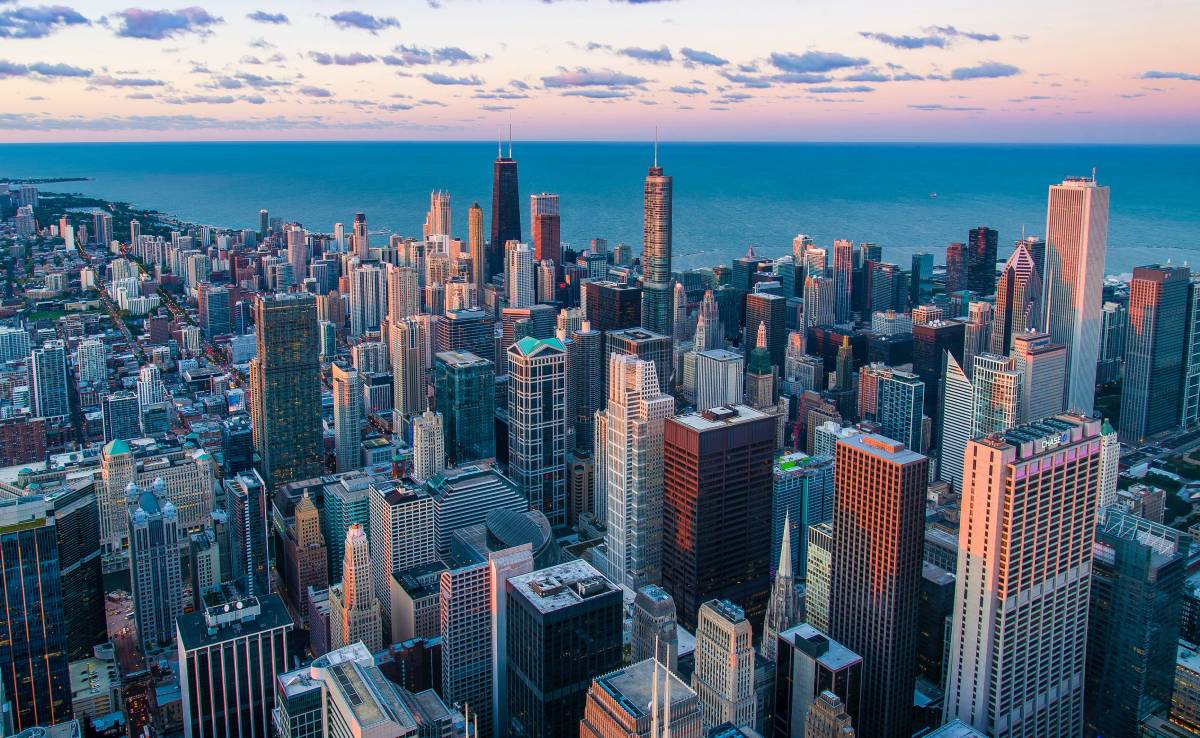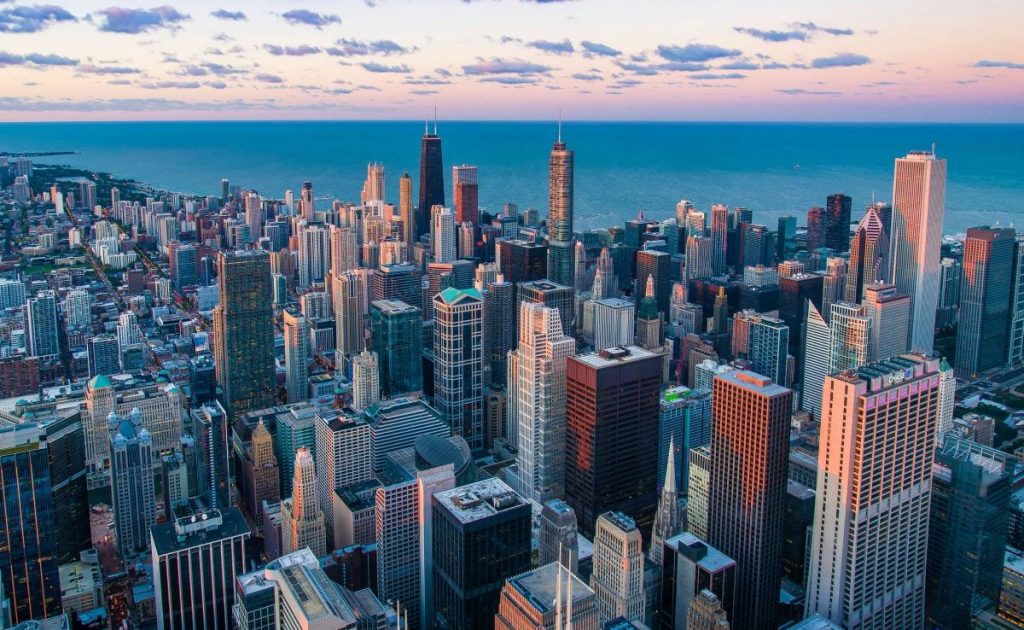 Everything you need to know about moving to the Windy City
You'd think that moving from sunny California to chilly Illinois is a step-down. But on the contrary, there are many things in cities like Chicago that make up for that lost sunshine and make it an ideal place to live in. Californians have been migrating to Chicago in significant quantities recently, thanks to its less expensive quality of life. But like any move, you have to prepare yourself for adjusting to a different climate, job market, and community. Planning will help you prepare for the big move, knowing exactly what to expect.
See Also: How Much Does it Cost to Move Out Of Chicago?
Cost of moving to Chicago
Considering that the distance between San Francisco and Chicago is considerably long at 2,126 miles, you can expect your moving company to charge you on the higher side, based only on distance. Calculating the cost of moving from your old neighborhood to your new one will have many factors contributing to the final amount. If you hire movers to help you with the process, they will charge you based on the size of the house you are packing up, where you are traveling to in the transport vehicle, the number of items you have packed and loaded, and how heavy they are, and finally how many helping hands you'll need. But on average, you can expect your move to San Francisco from Chicago to cost you about $2,500.
Also Read: Average Cost to Move a 4 Bedroom House
Cost of living in Chicago
Living in the Windy City can be a wonderful experience. It is the third-largest city in the country, after New York City and Los Angeles. Four districts make up Chicago: Westside, Southside, Central, and Northside. There are also smaller neighborhoods inhabited by people of a particular ethnic community (which inspires the neighborhood's name), such as Little Saigon, Little Italy, and Chinatown.
Renting an apartment in Chicago for a:
One-bedroom apartment in the center of the city would be $1,200+ per month
One-bedroom apartment outside the center of the city would be $900+ per month
Three-bedroom apartment in the center of the city would be $2,500+ per month
Three-bedroom apartment outside the center of the city would be $1,300+ per month
Buying a house in Chicago would come to about:
$3,300+ per square meter in the heart of the Windy City
$1,850+ per square meter outside the center of the Windy City
You could find ways to cut down your housing costs by sharing an apartment with other roommates splitting the monthly rent. Look for neighborhoods that fit your budget, and you will undoubtedly find decent housing options.
Where to live in Chicago
It would help if you decided your budget beforehand, be realistic about monthly expenses, and decide how far or close you want to live to your workplace. Also, whether you are living by yourself or with a partner or family makes a huge difference.
Bucktown: This neighborhood is known for its nightlife and attracts renters who like to party and socialize regularly. There is quick and easy access to public transportation, making it easy for late-nighters to zip in and out of this neighborhood. There are several entertainment options here for art, poetry, music, or theater lovers. You can also go cycling on the Bloomington Trail and enjoy the stunning views of the city.
Hyde Park: Living in Hyde Park is enriching, thanks to museums like the Museum of Science and Industry, historical structures, and academic institutions like the University of Chicago. This neighborhood is famous for having been home at some point for the likes of Chaka Khan and Amelia Earhart.
Wicker Park: This is essentially a hipster neighborhood, where you are met with gorgeous cityscapes and an entrance to the feverish energy of Chicago city life. Akin to the Flatiron Building in New York City, the junction of Milwaukee Avenue and North Avenue hosts a delicious food scene, a showcase of art, and a celebration of nightlife.
Lincoln Park: This part of Chicago is usually popular for tourists, and you'll find many tourists thronging to this neighborhood with their cameras and children in tow. Home to the famous Lincoln Park Zoo, Chicago houses the oldest free zoo in the United States. Residents also enjoy the many walking and hiking trails. This neighborhood is ideal for families with children.
River North: For seekers of the urban and artsy lifestyle, River North is an up-and-coming neighborhood that houses the Navy Pier community. Repurposed warehouses and manufacturing plants serve as unique, offbeat housing options for young professionals and singles. There are also galleries, pubs, music and art venues, and coffee shops, where creative-minded people thrive.
See also: Moving to Chicago – Relocation Guide for 2022
Getting Around in Chicago:
If you do not have your mode of transportation in Chicago, it won't hinder your movement around the city in the slightest. This is because of the very able and easily accessible public transportation system set up in Chicago, used by the majority of the population on a daily basis. While it is very pedestrian-friendly as a city, the primary mode of public transport is the Chicago Transit Authority, which runs the L trains and bus service and some other transport options exclusive to the suburbs. The Metro Rail also connects the city center to the Chicago suburbs. And if you live on the riverfront near Ogilvie, Michigan Avenue, Chinatown, or the Chicago Riverwalk, you can use the water taxi.
As a single adult, you can expect to have a transportation cost of about $5,150 per month. A family of three (two working adults and a child) can expect to spend about $11,753 on transportation per month.
Working in Chicago:
Chicago has been known to have one of the most diverse and large economies globally, with a Gross Regional Product (GRP) of about $700 million.
The main industries that rake in the most revenue in Chicago are the leisure and hospitality sectors. Big companies worth exploring in Chicago include JP Morgan Chase, Deloitte, Ford Motors, Boeing, and United Airlines. Other industries that have a big presence in Windy City include information technology, finance, publishing, food processing, manufacturing, transportation, and healthcare services.
Also Read: How to Get a Job in Another State Before Moving
Studying in Chicago:
There are a variety of undergraduate and graduate degree programs available in Chicago, covering a wide range of subjects and disciplines. The University of Chicago offers interesting fields of study, including public policy and law. The largest Catholic university in the United States, DePaul University, is a popular pick for management, business, journalism, marketing, arts, and sciences. Loyola University, a Jesuit Catholic University, is known not only for its study programs in science, nursing, biology, psychology, finance, and marketing but also for its waterfront on-campus housing, the proximity to which inhouse students benefit from
Entertainment and Recreation in Chicago:
Sights & Events: If you enjoy sightseeing and landmarks, you can tour the city for great spots like the Sears Tower, the famous Bean, Ledge Skydeck, the Art Institute of Chicago, and the Aqua Building. You can also enjoy many events and festivals like the Lollapalooza Music Festival, Chicago Jazz Festival, and Chicago Marathon.
Sports: Chicago residents take their sports very seriously, and you will often see people cheering their favorite teams on with pride and enthusiasm. Pick your favorites from the Bears, Chicago Bulls, Blackhawks, White Sox, Fire FC, and Sky. Wrigley Field is world-famous and has housed the Chicago Cubs for over 100 years. Whirlyball is a new venue ideal for bowling, laser tag, and whirly ball. If you are into yoga or rock climbing, you can enjoy the Brooklyn Boulders Chicago.
Food: Chicago is known for its food and is famous all over the country for its signature deep-dish style pizzas and iconic hot dogs. Some of Chicago's finest dining experiences have been ranked higher than those in New York City, including James Beard Award winners such as Lettuce Entertain You, Arun's, Sun Wah BBQ, and Parachute. Another thing Chicago is famous for is its cocktail scene. Places like Time Out Market Bar, Scofflaw, and The Whistler offer unique concoctions, tiki-inspired cocktails, good music, and lots of dancing!
Outdoor Activities: There are over 500 parks in Windy City. Downtown Chicago is surrounded by park trails and green spaces, making for great jogging and cycling. The DuSable Museum in Washington Park houses a bird and butterfly sanctuary. North Avenue Beach, Montrose Avenue Beach, and 12th St Beach are great for beach bums and water babies.
Conclusion
Chicago is full of pleasant surprises and plenty to do when unpacked and settled into your new home in your new neighborhood. As with any move, you will need time to assimilate into the community you live in. But the good about Chicago is everybody feels at home and treats newcomers with warmth and joviality.
Frequently Asked Questions
How much does it cost to move from San Francisco to Chicago?
The final cost of moving from San Francisco to Chicago depends on the size of the house you are moving, the weight and amount of household and personal items you are moving, whether or not there are any speciality items or specific arrangements required, how many laborers you will need when you plan to move and any additional costs. But you can expect the average moving cost to be $3,300.
Is Chicago worth moving to?
This largely depends on your job and how much income you generate in a year. The cost of living in Chicago is 23% higher than the national average. Housing costs are 56% higher than the national average. Also, Chicago can be bitterly cold during the winter season. So if you can afford comfortable housing and regular heating, it is definitely worth the investment to move to Chicago.
Is Chicago cheaper than SF?
While the average cost of living in Chicago is 23% higher than the national average, it is interesting to note that it is still the cheaper city in comparison to San Francisco. The cost of living in San Francisco is 61.8% higher than in Chicago, a considerable difference. You would need to earn a household income of at least $80,000 to $92,000 to maintain a comfortable standard of living in San Francisco. But also, employers in California pay higher salaries than in Illinois: 17.8% higher, to be exact.
Where does Chicago rank in cost of living?
The cost of living in Chicago is considerably higher than the national average. At an expense that is 23% higher, the Windy City has been ranked as the 11th most costly city in the United States, sharing a similar living cost with Boston, Seattle, and San Diego.
What is a good salary in Chicago?
To live a comfortable life, which gives you time to explore entertainment and recreational options in Chicago, you would need to earn a household income of about $50,000 or more. If you want to live like the top half of the population, you would need to earn about $109,000 per year. About 25% of the population makes below $55,400, which is considered the lower side. Another 25% of the population earns over $301,000.
How much money should you save before moving to Chicago?
Calculate the cost of living per month in advance. Start saving at least six months before your move date. Ensure that you have funds saved for the move, aside from the expenses revolving around your activity. Ideally, you should have at least three months' worth of living expenses (including housing and food) saved up, along with an extra $1,000 or $2,000 for emergencies.
See also: Moving from San Diego to Seattle – A Complete Guide
Enter your information
Almost done!
Enter your information to view your quote.
Your information is safe with us. By using this service, you agree to receive email communications solely regarding your relocation process