Moving To Maine – Relocation Guide for 2022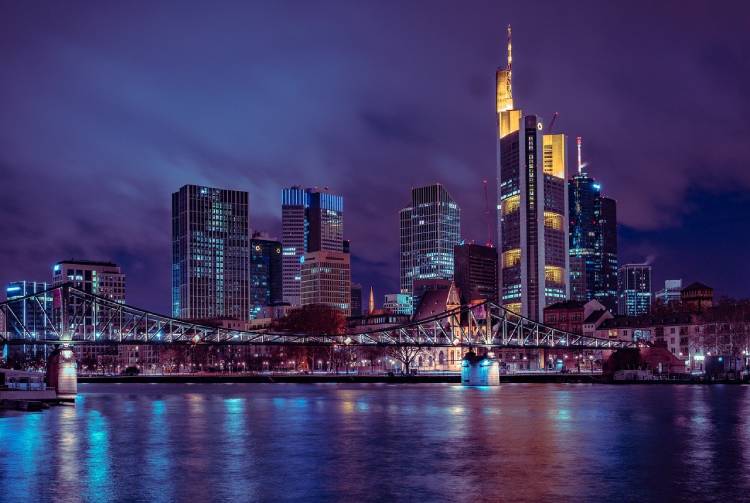 Being one of the most flourishing states in the New England region, Maine is nothing short of beauty and history. With over 80% of the state covered in pine trees, hemlocks, spices, and hardwoods, Maine has rightfully earned the nickname The Pine Tree State. Situated in the northeastern corner of the country, you will find the coastal area to be pretty rocky. During low tide, you can easily hop onto one of those rocks and pick out snails, and mussels; or maybe toss a couple of sea urchins back into the sea. An excellent way of spending an afternoon at the beach.
Want to know more about what this state possesses? Continue reading our detailed article to find out if moving to Maine is for you!
Living In Maine: What To Know Before Moving To Maine
Pros And Cons Of Living In Maine
Let us look into Maine's good and not-so-good qualities so that you can decide afterwards about living in this state or not.
Pros
Safety: You'll be surprised to know that many Mainers don't lock their front doors while going out to the supermarket. So you can imagine the level of trust these people have in their neighborhoods. Children playing in the front yard without a care in the world is a common sight for those living in Maine. Hence, you won't have to worry about safety at all.
Less Traffic: This is a great relief for those returning home after a hard day's work; no more long hours waiting in traffic! Also, you won't have trouble searching for parking.
The Hospitality Of The People: There's a certain charm and emotion communicated by the people. You'll feel your neighbors are like family to you because of how genuinely involved they're in your life. If you need any help with something, they're just a phone call away.
The Summers: The summers are a vibe here in Maine. You'll feel the difference in temperatures especially if you're coming from hotter states like Texas or Florida. This makes outdoor activities even more feasible to enjoy. The winters are a different story altogether.
Cons
The Winters: Summers in Maine are a breeze, whereas winters are a sneeze. Like literally because of how cold it gets. The temperatures drop below freezing in most parts of the state and the snowfall is heavy during the peak winter season.
High Property Rates: We'll get into statistics later, but for now you should know that buying property is an expensive affair in Maine. Select another state with low property values if this affects you.
Internet Speeds: This is a bane for those who work from home. Due to the number of forests, getting a decent WiFi connection is a challenge. That's why many young professionals struggle with the working environment in this state. If you can't send your presentation on time to your boss due to abhorrent bandwidth, you're in trouble.
The Demographics: Usually retirees move into this place to take advantage of Maine's slow-paced relaxed lifestyle and low cost of living. At the same time, you'll see a lot of young blood on the streets because of Maine's thriving educational sphere. This isn't the place if you want to make new friends; however, if you're a retiree, this is more of a boon than a bane.
Tax Rates
If you decide to live in Maine, be prepared to part with some of your income on taxes. According to MaineBiz, the state ranks as the 4th highest in the country with New York, Hawaii, and Vermont securing the top 3 positions of states having high tax rates. Unless you have a well-paying job in Maine, paying these taxes will be a burden.
The state income tax rate varies between 5.80% to 7.15% and is imposed depending on the amount you earn per annum. If you're looking to buy appliances in this state, expect to pay a sales tax of around 5.50%. One redeeming quality is that this rate is fixed throughout the state as there is no local sales tax levied by counties. So that's a bit of a breather. However, that 5.50% can hit 6% because services such as cable television and furniture are taxed as well.
Property taxes are high as well; higher than the national average. The average effective property tax rate is 1.30% in Maine while the US average stands at 1.1%. A Mainer shells approximately $2,597 per annum on property taxes, which exceeds the national average by 5%. Again, the property tax rate differs from county to county.
Housing Rates
Along with high property tax rates, you have inflated real estate prices to deal with in Maine. The median price of homes in this state is around $301,700, which is 4% higher than the national average. You might want to reconsider moving to Maine if you're looking for budget places to live in. However, rent is below the national average though it can increase in major cities like Portland. Nevertheless, renting is much cheaper than buying a house in this state. Here are some of the approximate rent prices you should look at:
| | | |
| --- | --- | --- |
| Size Of The Apartment | Average Rent Per Month | US Average |
| Studio | $831 | $949 |
| 1-bedroom | $910 | $1,048 |
| 2-bedroom | $1,172 | $1,278 |
| 3-bedroom | $1,510 | $1,681 |
| 4-bedroom | $1,810 | 1,950 |
Cost Of Living
Prices of real estate, utilities, and groceries in Maine are a bit more than the national average. But its cost of living still manages to stay below the US average. On the cost of living index, Maine scores a 96 which means living here is still cheaper than in some states.
How, you ask. You should know that car insurance costs around $865 per annum, which is much cheaper compared to other states. Vehicle sales taxes bring down transportation costs as well ( $2,106 approximately), so buying a car will be more affordable in Maine. Rent is also an important factor contributing to the bringing down of living costs in this state; we have already explored that part in the above table.
Here is a rough breakdown of how much you will pay for utilities. In total, you will pay $426 per month which is 5% higher than the US average.
Electricity: $95
Gas: $140
Water: $25
Sewer: $69
Cable: $46
Internet: $51
Weather And Natural Disasters
Maine's weather has two different sides: the summer being the lenient one and the winter being the severe one. Summers are the most sought out season in the state because the temperatures fall in the comfortable range of 59°F to 79°F. Summer temperatures in Maine rarely cross the 100 °F mark; this means you now have more time to enjoy the outdoors. Get your surfboards ready and skim the waves on one of Maine's beaches. Portland has some pretty good beaches with warm waters.
Now we come to the denser side of Maine: the winter. Many parts of the state see temperatures dropping below 0°F while some other parts see the average daytime temperatures being in the frigid 31°F. Nighttimes see temperatures dropping to 13°F, so get those heaters serviced before the winters begin in Maine. Also, it snows pretty heavily in certain months (up to 10″) and can make the roads slippery and wet. Drive carefully if you have to go out during the peak winter period.
Economy
Maine may not be as large as, say, a Texas, but it has had a GDP of $56 billion in 2020. Pretty huge huh? Well, there are a couple of industries that have facilitated this huge growth:
Healthcare
Manufacturing
Financial services
Government services
Tourism
Since Maine is closer to cities like Boston, New York City, and other major areas in New England, getting well-paying jobs is easier. Hence, the unemployment rate is 5.4%, which is below the national average of 6.0%.
However, you will earn a bit less compared to the national average ($28,555 annually). A resident of Maine earns an annual income of $27,332 a year. To keep up with rising costs, you'll need to have a well-paying job. Similarly, the median household income is $48,804 a year compared to the US average of $53,482 a year.
Traffic And Transportation
Traffic isn't a hassle at all in Maine. Keep this point in mind while planning to move to this state. Even during peak rush hour, you'll face a couple of minor delays, but those setbacks get resolved within 5-10 minutes. Compared to the traffic in Los Angeles or Seattle, this is way quicker.
As a large part of Maine is rural, public transportation options are few. So to get around the state, you'll need a car. Areas like Portland and Brunswick are served well by the Amtrak Downeaster and Portland Metro, but other than that, you'll need to hire a taxi to get you from point A to B.
Concord Coach Lines serve the greater part of Maine but are again limited to some areas and their bus fares are a bit pricier than other bus services such as the Metro Breez.
Schools And Universities
The region of New England has some of the best educational institutions with high student-to-teacher ratios. Maine is fortunate to be in this region so you don't have to be hesitant in putting your child in one of their world-class public schools. Also, Maine is home to 31 colleges and universities which means Maine is in no way lacking in higher education. Here are some of the best schools, colleges, and universities we have curated for you to choose from.
Elementary
Falmouth Elementary School, Woodville Road Falmouth, Falmouth Public Schools
Yarmouth Elementary School, Mccartney Street Yarmouth, Yarmouth Schools
Middle
Cape Elizabeth Middle School, Scott Dyer Road Cape Elizabeth, Cape Elizabeth Public Schools
Frank H Harrison Middle School, Mccartney Street Yarmouth, Yarmouth Schools
High
Scarborough High School, Municipal Drive Scarborough, Scarborough Public Schools
Cape Elizabeth High School, Ocean House Road Cape Elizabeth, Cape Elizabeth Public Schools
Universities And Colleges
University of Maine, Orono
Bowdoin College, Brunswick
Colby College, Waterville
Bates College, Lewiston
Maine Maritime Academy (MMA), Castine
Thomas College, Waterville
Places To Visit
Maine Maritime Museum
If you want to understand Maine's maritime culture, then the Maine Maritime Museum is a must-visit. Situated on the banks of the Kennebec River, this 20-acre campus is home to numerous galleries that exhibit various artifacts found on fishing adventures. People from all around the state come to these galleries to learn a little more about the history of Maine. Also, the sculpture of the Wyoming schooner is the main highlight of this place.
Acadia National Park
With 2.7 million visitors in 2020, the Acadia National Park is regarded as one of the best national parks in the country. This park meticulously captures New England's topographical area and fishing villages. You'll also spot some harbors with hardworking fishermen bringing in their catch from their boats. With attractions including Bass Harbor Head Lighthouse and Cadillac Mountain in this area, this is just an addition to your enriching experience visiting this place.
Old Orchard Beach
If you want to enjoy the amenities of an amusement park while facing the sea, then Old Orchard Beach will not disappoint. Palace Playland, known as New England's only amusement park adjacent to the beach, has a Ferris wheel, a roller coaster, and bumper cars. Who doesn't like bumper cars?
Some Other Places Worth Visiting:
Farnsworth Art Museum
Pemaquid Point Light
West Quoddy Head
Kennebunkport
Best Places To Live In Maine
1. Yarmouth
Located in Cumberland County, this suburb is located just 12 miles north of Portland. The streets are decked with local shops and eateries along with numerous parks and open spaces. The sidewalks are spacious, so you can enjoy staying fit by jogging or walking. The public school system is amazing as its school district is ranked as one of the best in Maine. Although there's no nightlife, people prefer staying in this quaint place for the serene atmosphere and close community it possesses.
Here are some of the top attractions in Yarmouth:
Yarmouth Historic Center
Sandy Point Beach
Royal River Park
Beth Condon Pathway
Population: 8,529
Median Home Value: $374,600
Monthly Median Rent: $1,227
Annual Median Household Income: $89,984
2. Portland
Located in Cumberland County, southwest of Maine, this city has a more vibrant culture and lifestyle than other cities. The LGBTQ community is vibrant and welcoming in this area. If you buy a house in Portland, you'll find that shops and supermarkets are near each other. Also, you won't ever return home on an empty stomach as the place is filled with around 100 restaurants in every nook and corner. Portland has a pretty impressive live music scene as well. So this is for all the music lovers out there!
Now we get to the scenic and historic side of Portland. Here are some places you need to visit:
Victoria Mansion
Eastern Promenade
Maine Narrow Gauge Railroad Co and Museum
Wadsworth Longfellow House
Population: 66,595
Median Home Value: $289,000
Monthly Median Rent: $1,124
Annual Median Household Income: $60,467
Conclusion
Maine is an impressive state by itself. Having a family in this state has more positives than negatives such as good housing options, vibrant job opportunities, and quality school districts. True, the negatives cannot be ignored, but they're something that can be overcome in time. However, getting around the state will be a bit of a hassle if you don't have a personal vehicle and that might take even more time to get used to. If you can adjust with that, then Maine should be on your checklist.
FAQs
Is Moving To Maine A Good Idea?
Maine has a low cost of living, low crime rate, and low traffic density. On top of that, you have a good economy, deep history, and amazing tourist attractions. If that doesn't convince you to move to Maine, we don't know what will!
What Are The Negatives Of Living In Maine?
The summers are pleasant but the winters take a different turn altogether. Stepping out of the house, especially in January, will be quite a task due to the immense snow and below-freezing temperatures. The public transportation system is lacking in many ways. Some places like Portland and Brunswick see decent transportation, but the rest of the state is left with people buying cars to get to remote areas.
What Is Maine Famous For?
Maine is known for many things, but it is mainly famous for its Maine lobster and wild blueberries (40,000 acres of it)!
See Also: Top Moving Companies for Moving to Maine
Enter your information
Almost done!
Enter your information to view your quote.
Your information is safe with us. By using this service, you agree to receive email communications solely regarding your relocation process