Moving To Tennessee – Relocation Guide for 2022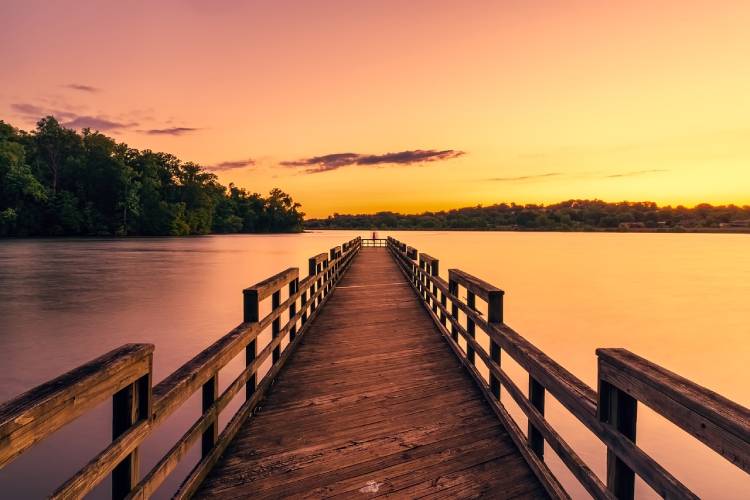 Located towards the east of the Mississippi River alongside the Great Smoky Mountains, Tennessee is a southeastern state with country charm. And of course, some delicious barbecue, strong and smooth whisky, rich history, and its hospitality. People of all ages have been moving to Tennessee as the mesmerizing terrain, simple living, country lifestyle, low cost of living, high quality of life, are some of the many things that Tennessee offers.
Maybe you have been thinking of moving to Tennessee after your retirement? or for work? Regardless of your reasons, there are both benefits and disadvantages of living in Tennessee that you must give a thought to. With all of this in mind, let us dive into all the pros and cons you need to know about moving to Tennessee.
Pros And Cons Of Living In Tennessee
Pros
Tennessee is a state that offers a low cost of living on necessities like groceries, housing, goods, and utilities. The cost of living in Tennessee is quite lower than the national average.
For all music lovers out there, Tennessee is the place to live in. Tennessee has a rich history in country music, jazz, Rock n Roll, and blues as well. The state celebrates music in all forms and shapes all year long.
The barbecue, curry, meat, and catfish in Tennessee is some of the best food you will ever try. Besides, it is home to the world-renowned whiskey company Jack Daniels.
The income tax in Tennessee is null. It's one of the only nine states that do not impose personal income tax on its residents.
The Great Smoky Mountains have some of the beautiful fall colors that you can enjoy with your family. You do not have to visit England to experience fall as you have the Great Smoky Mountains in Tennessee.
Tennessee also celebrates its culture, history, and love for music through several festivals that go on throughout the year. Many tourists come to enjoy these festivals and celebrate with the citizens of Tennessee.
Cons
The state of Tennessee compensates for the personal income tax by imposing a heavy sales tax. The rate of sales tax is heavy and the highest in the USA. You'll have to pay some huge taxes on the products and goods you buy in stores.
Even though Tennessee is blessed with mild winters, the summers are extreme. The months of July and August experience extreme humidity and heat waves that you need to be prepared for.
Unfortunately, Tennessee is one of the states in the US with gang violence on the rise. A number of gangs are surrounded in the cities and this is one of the major reasons why people stay away from certain neighborhoods in the state.
Because of the low cost of living in Tennessee, some cities have been experiencing overcrowding in recent years. This has also increased the demand for houses in these areas.
Transportation in overcrowded cities is a bit nagging. Both public and personal transportation take a lot of time due to congested roadways. If you live in these areas, you'll have to invest in a personal vehicle to move around in the city.
Weather In Tennessee
The weather in Tennessee varies from region to region depending on the elevation. The areas around the mountain ranges are cooler while the central parts of Tennessee experience more warmth during summer. The state generally has hot and humid summers and mild winters. The summers get extremely hot in some regions especially during the summer months of August and June. The heatwaves and humidity reach their peak during these months.
On average, Tennessee has about 207 days of summer with an average temperature of 88°F during summers. The winters are mild and snowfall is seen in some regions as well. The snowfall averages to 5 inches and the temperatures fall as low as 27°F on an average in Tennessee. The rainfall in Tennessee is moderate and experienced during winters with some wind and hailstones at times. The average rainfall in Tennessee is 54 inches.
Just like any other state in the southeastern state, Tennessee too is prone to certain natural disasters. Tornadoes during summers and severe thunderstorms in winters are the two disasters most likely to hit Tennessee. The probability of this happening is low but the possibility still exists.
Cost Of Living In Tennessee
The low cost of living in Tennessee is one of the crucial reasons why most people are moving to Tennessee. The average cost of living is 12% lower than the average of all states and this includes housing, groceries, goods, transportation, utilities, and other miscellaneous expenditures.
We can look into detail the cost an average person spends monthly on the basic necessities, according to BestPlaces. This is the cost of living index. If it's greater than 100, it means it's more expensive than the national average:
| | | |
| --- | --- | --- |
| Cost Of Living | Tennessee | United States |
| Overall | 87.6 | 100 |
| Grocery | 95.4 | 100 |
| Health | 101.9 | 100 |
| Housing | 71.2 | 100 |
| Utilities | 96.7 | 100 |
The average expenditure and cost of living of an individual in Tennessee is lower than the national average. If you decide on living in Tennessee, you will be spending less money on utilities, housing, groceries, and all other overall expenses. The only place you might end up spending more than the average US citizen is on healthcare. If you have good insurance, you won't have to worry about that as all the healthcare expenses will be taken care of!
Hence, the cost of living in Tennessee is one of the most affordable ones in the country. More money in the pocket!
Housing Market
Having an affordable place to live in is one of the things everyone moving to a new state struggles with. Luckily, the housing market in Tennessee is very affordable both when renting and buying. The median house price in Tennessee is $231,600 which is in the similar price range as the median home values in the US. Nashville, Manchester, Union City, Humboldt, and Lexington are some cities in Tennessee that offer amazing deals on housing.
Even when it comes to renting in Tennessee, you'll be saving quite a bit. Here's how much!
| | | |
| --- | --- | --- |
| Apartment Size | Monthly Average Rent in Tennessee | US Average Monthly Rent |
| Studio apartment | $741 | $950 |
| 1 Bedroom Home | $786 | $1,050 |
| 2 Bedroom Home | $937 | $1,278 |
| 3 Bedroom Home | $1,225 | $1,680 |
| 4 Bedroom Home | $1,445 | $1,950 |
This table shows that the average housing expenses of a person living in Tennessee are much lower than an average American citizen. The housing market and property tax system in Tennessee is such that you can afford to buy a house with an average salary in hand and a good credit score!
Tax Rates
When taking care of your finances, you'll be making some good savings on taxes in Tennessee. Tennessee is one of the nine states in the United States that have zero income tax. This allows you to make as much money as you want, without having to worry about the taxes. The Hall tax that the residents used to pay initially was completely repelled in 2021. So that is another tax that you do not have to pay anymore when living in Tennessee.
Additionally, the property tax in Tennessee is also very affordable. The property tax rate is as low as 0.74% making buying and renting houses affordable for most people. But that's not all, with no personal tax and low property tax rates, the government compensates the taxes in sales. The local taxes range anywhere between 0% to 3% and the sales tax in Tennessee ranges anywhere between 7% to 10%.
Crime Rate In Tennessee
Tennessee is a state with a high crime rate. Even though the crime rate across the state is not rising anymore, there are still a few neighbourhoods across the cities where people struggle with the predominant crimes. Gun violence, property-related crimes, and gang-related crimes are the two primary crimes that still exist in many parts of Tennessee.
NeighborhoodScout reports a crime rate of 5.94 per 1,000 residents in Tennessee, which is higher than the national average of 4. One in 168 people in Tennessee is likely to be a victim of a crime.
It's the same grim scenario with property crimes in Tennessee, with one in 38 people being likely to be a victim of it.
Missouri, Nashville, and Memphis are the cities that have struggled with finding any concrete solutions for crimes. Some parts of these cities stay under the crime radar and have seen a rise in the crime rates in the past few years as well. When looking for a safe place to reside with your family, make sure that you choose to live in safer neighborhoods in cities like Oakland, Mount Carmel, Camden, and Brentwood.
Economy And Job Market In Tennessee
Tennessee is one of the largest growing economies in the country, with a GDP of roughly $350 billion. Overall, considering the economic growth, healthcare, professional opportunity, education, infrastructure, crime, fiscal stability, household income, natural environment and more, Tennessee ranks 30th in the country.
Tennessee ranks number 3rd in fiscal stability, 33rd in education, 16th in economy, 40th in healthcare, and 39th in natural environment. All of this is proof that the economy of Tennessee is growing and has shown some constructive development. The following table will give you more insights into the economic growth of Tennessee.
| | | |
| --- | --- | --- |
| | Tennessee | US Average |
| Family Median Income | $60,712 | $70,850 |
| Average Annual Income | $48,708 | $57,655 |
| Future Job Growth | 41.6% | 33.5% |
| Unemployment Rate | 5.1% | 6.0% |
The overall economic growth of Tennessee is stable and has shown good growth and development in recent years. As you can see in the table above, the unemployment rate is lower than the national average of 6% and the job growth is higher than the national average as well. This goes to show that the job market of Tennessee has shown good growth.
Some of the top industries that have a high employment rate in Tennessee are agriculture, healthcare, technology, education, tourism, manufacturing, and transportation. A majority of Tennessee's population are working under these industries. Fresh graduates and skilled professionals also seek jobs in some of the top companies like, Southern Tennessee Medical Center, Eastman Chemical Co. Davidson Hotels and Resorts, McKee Foods, etc.
Education In Tennessee
The schools in Tennessee also have some of the best professional teaching and non teaching staff. Most schools in Tennessee have a holistic approach to learning. Despite this, Tennessee ranks as one of the lowest ranks in the country as far as enrollment of students in schools is concerned. That is one aspect that needs to be worked on. But at the university and college level, Tennessee has a good reputation. It has some of the best universities and colleges.
When it comes to higher education, Tennessee has some of the best programs in the country. The Tennessee Promise Program is a remarkable educational program that enables students to avail themselves of free tuition from a local community college. This allows several students to enroll for higher education in fields of their choice without having to worry about the high tuition fee.
The program has been a huge success as many students have been getting a little head start into higher education. A large number of students have been able to follow their dreams and take some chances. Here's a list of some of the top elementary schools, high schools, universities and colleges in Tennessee.
Elementary Schools
Crockett Elementary School, Brentwood
Crieve Hall Elementary School, Nashville
Dodson Elementary School, Hermitage
Walnut Grove Elementary School, Franklin
Woodland Elementary School, Johnson City
High Schools
Bristol Tennessee High School, Bristol
Brentwood High School, Brentwood
Martin Luther King Jr. Magnet High School, Nashville
Greenville High School, Greenville
Universities And Colleges
O'More College of Design, Franklin
University of Tennessee Southern, Pulaski
Johnson University, Knoxville
Vanderbilt University, Nashville
King University, Bristol
Traffic And Transportation In Tennessee
Public transport is found in every state of the US. Not many states have consistent public transportation and one of those is Tennessee. It is one of the many states that is well known for not having good public transportation for the public. Only 0.7% of the population use public transport in Tennessee while 83.6% of the population uses personal vehicles.
The reason why not many people have been using public transport in the state as it takes longer commute time and is also not consistent when it comes to time. The average one-way commute time in Tennessee takes roughly about 24.8 minutes, according to BestPlaces. If you want to save some time during travel, it is preferred to have your own vehicle.
Places To Visit In Tennessee
When in Tennessee, you must visit a few of the prized natural spots, historical landmarks, festivals, and more. Here's a list of the few places that you must visit:
1. Knoxville
Knoxville is home to the Great Smoky Mountains National Park, which is the most visited national park in the US. You can engage in outdoor activities like hiking, biking, cycling, and more. A few other spots that you can visit are World's Fair Park, Sunsphere Building, and Market Square. Also, Downtown Knoxville has some of the best places to eat in downtown Knoxville.
2. Memphis
For all the food and music lovers out there, Memphis is a city you must visit. You must try out some world-class barbecue and whiskey that is served in all of the restaurants in the city. The Stax Museum is another place you must visit to understand the musical history of the city. There are a number of caves and parks that you can also visit when in Memphis.
See Also: What Salary Do You Need to Live in Memphis?
3. Chattanooga
Chattanooga is the largest city in Tennessee that has a lot to offer to people visiting the city. It is surrounded by the Tennessee River and the Appalachian Mountains, making it one of the most beautiful cities in Tennessee. Ruby Falls is the largest waterfall to visit. The National Military Park is another tourist spot that you must stop by.
See Also: Moving To Chattanooga TN – Relocation Guide for 2022
Food And Festivals In Tennessee
Tennessee is known for its wholesome meals. Barbecues are a specialty in Tennessee with a wet sauce on the side. The restaurants have a number of seasonings and styles of barbecues for you to choose from. It is a heaven for all the foodies out there. Barbecue restaurants like Mom and Pops, and Rendezvous have many styles of barbecues that you must try at least once.
Other than barbecue, Tennessee is also known for its festivals that celebrate art, music, food, and more. The CMA Music Festival, Bonnaroo, Trails, and Trilliums are some of the well-known festivals in Tennessee. People from all over the country come to have a good time and entertainment during these festivals in Tennessee.
See Also: Moving From Michigan To Tennessee – A Detailed Guide
Best Places To Live In Tennessee
Tennessee has several cities that provide quality living. You need to find a city that you will be the most comfortable living in with your family or otherwise. The following are some cities that offer steal deals on housing and have quality living.
Many people argue that Nashville is the music capital of the country and is home to country music. The capital city of Tennessee celebrates music and has become an attraction for millennials. It has several job opportunities in the fields of technology, healthcare, entertainment, etc. It offers a good job market for fresh graduates and skilled professionals. Nashville is the prime spot for professionals who want to excel in their careers.
Population: 691,000
Median Home Value: $262,500
Monthly Median Rent: $1,581
Annual Median Household Income: $70,262
2. Memphis
Memphis is a city known for its world-class barbecue, Middle Eastern, and Italian cuisine. It is one of the busiest cities in Tennessee that has shown fast economic growth in a short period of time. The city is the best place to live as it offers affordable housing, outdoor adventures, delicious food, job opportunities and excellent schools for primary education.
The city is a mix of urban living and slow life, if that is something that concerns you. You can choose to move to Memphis if you want quality education for your children, want to live a comfortable life. Looking for job opportunities or a place to settle down with your family? Memphis is the place to be.
Population: 652,000
Median Home Value: $86,000
Monthly Median Rent: $967
Annual Median Household Income: $45,673
3. Brentwood
The simple living, education system, easy commute, good healthcare system, and rolling hills are some of the reasons why Brentwood is rated as the number one city to live in Tennessee. The value of homes in the city is quite expensive when compared to the other cities in Tennessee, but that does not stop people from buying properties in Brentwood. Most people living in the city are families who look out for the best schools and also retired couples who wish to live a peaceful life closer to nature.
Population: 43,000
Median Home Value: $656,000
Monthly Median Rent: $1,623
Annual Median Household Income: $66,554
Knoxville
Knoxville is a small city at the foot of the Great Smoky Mountains and has a growing community of families. The education in this city is rated above average and is one of the best cities for students looking to graduate in technology and research. The quality of education in Knoxville at the school level is also top-notch and has become a city that attracts families who want to provide their children with the best education. Downtown Knoxville is popular for its food joints and is usually busy with college students visiting every now and then.
Population: 188,000
Median Home Value: $173,500
Monthly Median Rent: $1,274
Annual Median Household Income: $47,935
All things aside, the southern country charm of Tennessee seeps through its culture of being kind and hospitable to newcomers. The state is welcoming and has a lot to offer if given a chance. Hopefully, all the factors mentioned in this article will help you know all the pros and cons of moving to Tennessee.
See Also: Moving From California To Tennessee
FAQs
Is It Worth Moving To Tennessee?
Low cost of living, low tax rates, no state income tax, good higher education opportunities are just some of the many reasons why living in Tennessee is worth it. You also have the delicious food, country music, job opportunities, and affordable housing market that you may want to consider when moving to Tennessee. So, if you ask us, yes, we think it is worth moving to Tennessee. You can use our Moving Cost Calculator to calculate the cost of your move.
What Are The Dangers Of Living In Tennessee?
With comfortable living, Tennessee also has a few risks that you must be aware of. Some of the risks of living in Tennessee are the fast weather change, crime rates, humidity during summers, flooding, and tornadoes. All of these are a few things you must know to make an informed decision before moving to Tennessee.
See Also: Largest Cities in Tennessee
How Is Education In Tennessee?
Education in Tennessee is rated 33rd in quality by USNews. The scope for technical, design and medical colleges and universities in Tennessee is high. The state also offers some programs to students seeking higher education that enables them to get free higher education. This is one of the most successful education programs that has gained immense popularity in recent years.
Enter your information
Almost done!
Enter your information to view your quote.
Your information is safe with us. By using this service, you agree to receive email communications solely regarding your relocation process