Moving To Chattanooga TN – Relocation Guide for 2022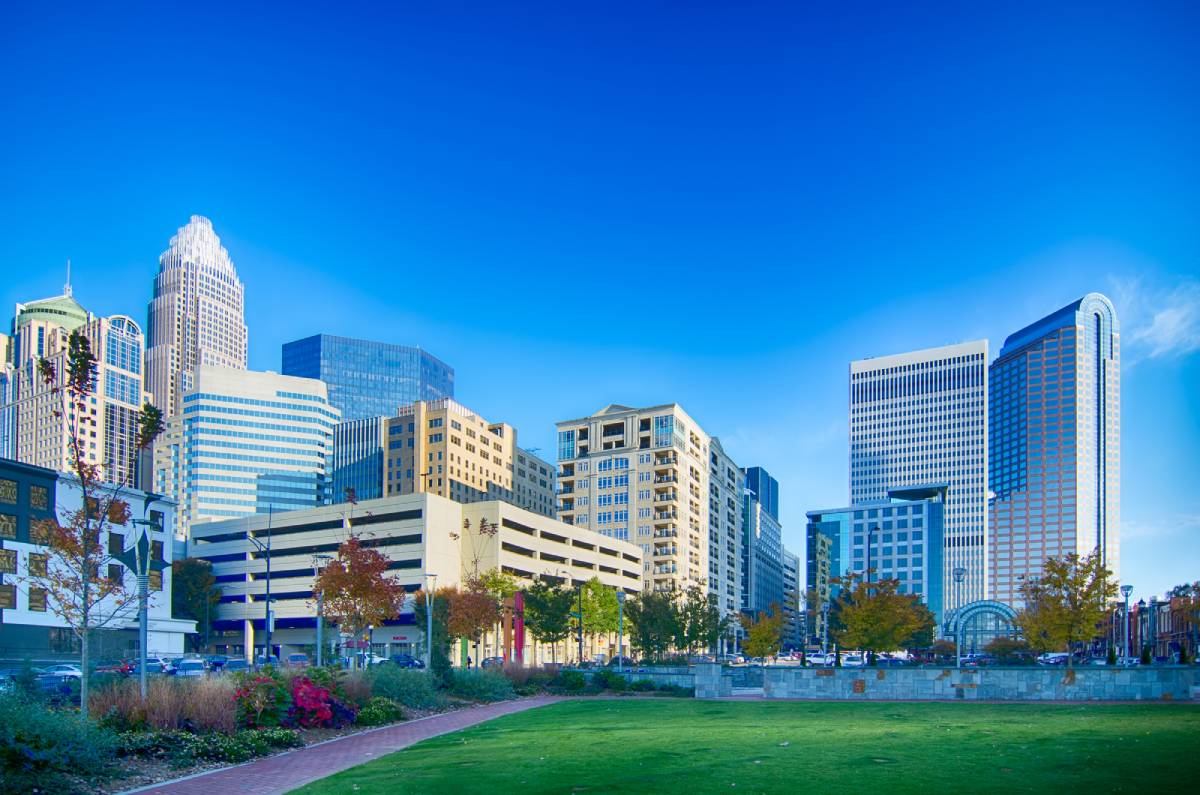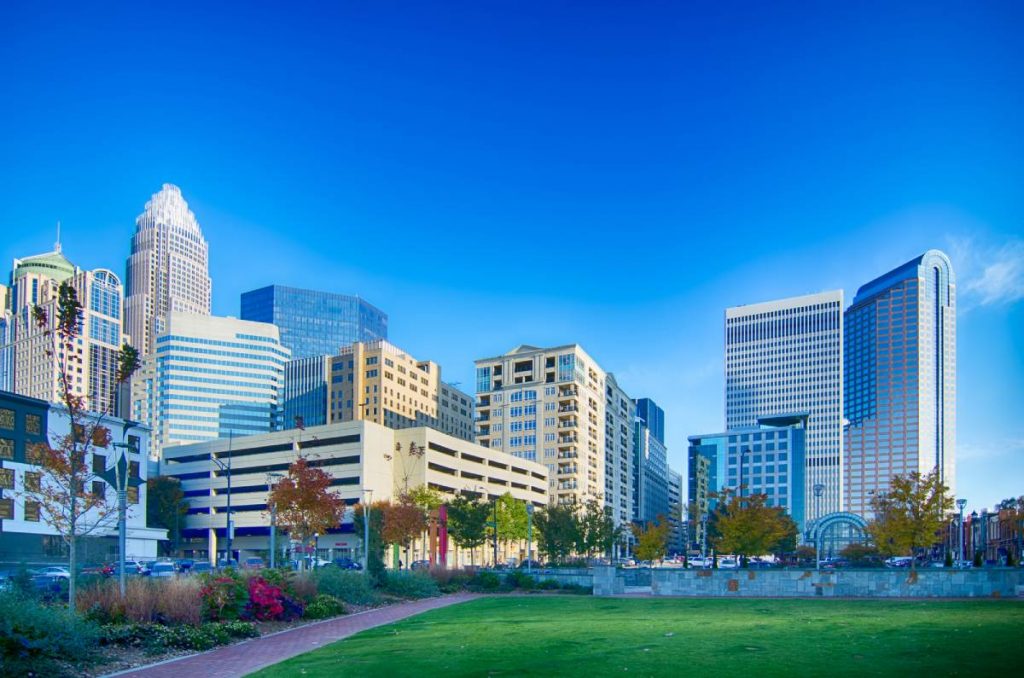 Chattanooga is one of the most widely known outdoorsy cities in Tennessee. It's just one of those cities that has it all and is ideal for you to move to. Rock climbing, trekking, camping, off-road tours, hiking, quality education, remarkable internet speeds, beautiful sunny weather–these and more are what the Scenic City, as it is lovingly called, is known for. Besides, the affordable cost of living makes the city even more attractive among people of all ages and professions.
If you've been wanting to have a change in pace and move to a city that has everything you need, Chattanooga might just be the place. Here's a brief guide on moving to Chattanooga TN that will help you know more about the city and prepare you for it all before your big shift!
Pros And Cons
Pros
Fast Internet Connection
Chattanooga is a city in the US with some of the fastest internet speeds in the entire world! With an internet speed of up to 10 gigabits per second, you could possibly download a three-hour-long movie in a matter of just a few seconds! The internet board of the city did a fantastic job here, we can't deny it.
Indoor And Outdoor Activities Galore
The city has an abundance of both indoor and outdoor activities for everyone to engage in. Hiking trails, off-road tours, and camping grounds along with aquariums, museums, and zoos are some of the activities/places you could explore while living in or visiting lovely Chattanooga.
Tons Of Festivals
The city celebrates ample festivals all year long that you can enjoy. From the 4 Bridges Art Festival, the Chattanooga Beer Fest, and Street Food Festival to the Tennessee Whiskey Festival, you can definitely enjoy yourself while celebrating and having a good time here. If you're a connoisseur of good liquor, Chattanooga is going to prove to be a haven, as the names of some of these festivals would signify!
Cons
Natural Disaster Threats
Chattanooga is one of those American cities that experiences flooding due to heavy rainfall a few times a year. And the tornadoes in Tennessee are also some of the worst that hit the country. They are known to cause major damage to property and human life. Therefore, make sure to do ample research and take necessary precautions against all such disasters before you decide to make Chattanooga your forever home.
Humid Summers
The summers in the city are highly uncomfortable, especially for those who love the cold and/or cannot bear the heat. The average temperatures in the city are between 37°F and 90°F almost 70% of the time of the year. So, the humidity is just something you'd have to simply get used to.
High Crime Rates
The crime rate in the city is one of the highest in Tennessee as well as in the country. Both the violent and property crimes here are much higher than the national average making it one of the least safe cities to live in. Read on to find out more about the crime rates in Chattanooga.
See Also: Pros and Cons of Downsizing
Weather In Chattanooga TN
Chattanooga is a city with humid weather for the better part of the year. So, if you don't mind the absence of snow or freezing winds, you should be good. The city experiences about 207 days of sunshine per year and has typical southern weather.
The summers are hot and humid and can sometimes be unbearable. The average temperature during this season is usually between 80°F and 90°F. July and August are the hottest months of the year, where the temperature rises as high as 92°F at times. You may want to enjoy some homemade popsicles or ice creams to beat the heat during these months.
When it comes to winters, they are mild here. The coldest months of the year here tend to be December and January with average highs of 50°F and average lows of 32°F. These temperatures are not the lowest for the typical winters you'd experience elsewhere in the country but are very standard in Chattanooga. During these mild winters, you'd experience about 4 inches of snowfall a year which is also not the most consistent through the years.
However, do note that the city is prone to tornadoes and other natural disasters such as floods. The Tennessee River is the main reason why there tends to be flooding in and around the center of the city during heavy rainfalls.
Cost Of Living In Chattanooga TN
Buying A House In Chattanooga TN
Owning a house in Chattanooga is fairly easy and highly inexpensive when compared to the national average. The city is known to be one of the most affordable cities in Tennessee with regard to the housing market. You have a variety of types of houses that you can buy here at reasonable prices.
Here is a table that we've compiled with the help of Zillow that'll give you a better perspective of the median home values in Chattanooga compared to the national average:
| | | |
| --- | --- | --- |
| | Chattanooga TN | United States |
| Median Home Value | $236,663 | $325,677 |
Renting A House In Chattanooga TN
Renting in Chattanooga is just as affordable as buying one. You can rent a house, an apartment, or even a condo anywhere in the city at enviable rates. You will always have a variety of apartments to choose from both in downtown and other regions of the city.
The rent in the city is lower than the national average and to give you a better idea of what it looks like, we've listed down a table based on information from Payscale.
| | | |
| --- | --- | --- |
| Apartment Size | Chattanooga, TN Average Monthly Rent | U.S. Average Monthly Rent |
| Studio apartment | $667 | $950 |
| 1-Bedroom Home | $686 | $1,050 |
| 2-Bedroom Home | $817 | $1,278 |
| 3-Bedroom Home | $1,068 | $1,680 |
| 4-Bedroom Home | $1,283 | $1,950 |
Taxes In Chattanooga TN
Taxes constitute a huge part of your annual financial planning. When it comes to the taxes in Chattanooga TN, you'd be happy to know that the city has marginally low tax rates. The city primarily follows Tennessee's no income tax rule. This itself saves you a significant section of your income every year.
The sales tax is 9.25% which is higher than the national average rate. But the property tax, on the other hand, is lower than the national average. The average effective property tax rate in Chattanooga is 0.64%.
Expenses In Chattanooga TN
Your monthly expenses are one of the biggest contributing factors to the overall cost of living. Luckily, Chattanooga is a city that has affordable utilities, groceries, and healthcare expenses, all of which are expenses that contribute highly to your monthly/yearly budget. The following is the breakdown of these expenses:
Your utilities in Chattanooga are 6% lower than the national average, as per statistical data on Payscale. $205 is the utility bill that you'd be paying in the city every month, on average. This bill includes your water, garbage, heating, cooling, and electricity expenses for the month.
The groceries you buy in Chattanooga are going to cost you 7% lower than the national average, according to Payscale. Here, one gallon of milk would cost you $1.81 on average while a regular loaf of bread would cost you approximately $3.12. These rates are lower than the national average and you'd be saving a fair bit during your grocery runs.
However, the healthcare expenses in the country can be a tad bit expensive. Living in Chattanooga, you'd notice that your healthcare bills in the city are 4% higher than the national average. The average one-time fee when visiting the doctor's office here is $116 and a visit to the vet would cost you about $50.
Crime Rates In Chattanooga TN
Chattanooga does not hold a good reputation when it comes to crime rates. It is a city that is known for its high crime rates and is safer than only 1% of all cities in the U.S.A. This is a very concerning number as both violent and property crimes in the city are on the rise.
The violent crime rate in the city is as high as 13.84 incidents (per 1,000 people) which is much higher than the national average of 4 incidents (per 1,000 people) and the state average of 6.7 (per 1,000 people). Living here, you have a 1 in 72 chance of being a victim of violent crimes.
The property crime rates here are skyrocketing and even that would be somewhat of an understatement. Chattanooga has a property crime rate of 65.35 (per 1,000 people). This is an astounding score compared to the state property crime rate of 24.84 (per 1,000 people) and the national average of 19 incidents (per 1,000 people).
You need to be extremely careful here, as well as take precautions like locking your doors, installing security cameras, and also taking care of your vehicles. This is because you only have a very slim margin of being safe from property crimes. According to NeighborhoodScout, you have a 1 in 15 chance of being a victim of a property crime in the city.
If you're on the lookout for some good and safe neighborhoods to live in Chattanooga, you may want to consider West View, Prairie Peninsula, Middle Valley, Falling Water, Shady Rest, Mountain Creek, and Hixson.
Economy And Employment Opportunities In Chattanooga TN
Chattanooga has a booming economy that has contributed to the overall growth of Tennessee's economy as well. And that isn't all, the economy of the city is expected to grow even better over the next few years. In 2020, the GDP of the city was $26,543.154 million, according to Federal Reserve Economic Data.
Some major sectors that greatly contribute to the growth and economic development of the city include healthcare, mining, quarrying, and oil and gas extraction. There are also ample job opportunities in the same sectors for skilled and budding professionals.
In recent years, higher job growth has resulted in lower unemployment rates in Chattanooga. The average annual income of an individual living in Chattanooga is approximately $69,500. As of December 2021, the unemployment rate in the city was 2.9%. This is much lower than the national average unemployment rate. Some of the top names that offer employment opportunities in the city include
Steward
Unum
Craftworks
Covenant Transport
Kenco Group
U.S. Xpress
BlueCross BlueShield of Tennessee
The Johnson Group
Service Electric
Republic Parking System
The Vincit Groups
Kordsa
Grain Kraft
Chattem
Education In Chattanooga TN
If you're going to be moving to Chattanooga TN with your family and kids, you'd be happy to know that the education system is top-notch in the city. Both primary and higher education here is the best in the state. The Hamilton School County is home to over 45,000 students and has more than 219 schools. After graduating from school, your child will have more college and university options within the city. That way, they'd get to not move out of the city while also pursuing quality education and better job/career prospects.
Here's a list of some of the best schools, colleges, and universities in Chattanooga TN.
Schools
East Brainerd Elementary School
Chattanooga Preparatory School
Chattanooga School For The Liberal Arts
Hamilton County Collegiate High at Chattanooga State
Chatt High Center For Creative Arts
University And Colleges
The University of Tennessee at Chattanooga (UTC)
The University of Tennessee System
Chattanooga College
Chattanooga State Community College
Traffic And Transportation In Chattanooga TN
When it comes to the transportation system in the city, it runs efficiently and effectively for the most part. Chattanooga's public transportation system offers you a few options to get around the city. In general, the public transportation system of Chattanooga is more efficient in the downtown regions compared to the outskirts of the city.
The Chattanooga Area Regional Transportation Authority (CARTA) has the Chattanooga Bicycle Transit System. It's got over 40 stations spread across the downtown regions of the city. You can easily hop on one of these and get around the city in the most convenient way possible.
CARTA also has an electric shuttle service that operates free of charge. It covers the most popular tourist locations in the city across its route. You can get easy access to the Chattanooga Choo Choo and the Tennessee Aquarium through the electric shuttle.
Alongside these, they have a bus system that covers about 19 routes across the city and has stops every few blocks. These buses run on all days and have a good frequency as well. Besides, the downtown shuttle is also another convenient way to get around the downtown area. They operate every 5 minutes on all days from 6:30 am to 11:00 pm. All of these transportation systems are also very affordable.
Overall, the city has a well-functioning transportation system that works great for downtown regions. If you're located in the suburbs and outskirts, you would need a car to get around.
Best Places To Live In Chattanooga TN
Lookout Mountain
Lookout Mountain is one of the top-rated neighborhoods in Chattanooga. It is located just a few minutes away from Downtown Chattanooga and has an array of outdoor activities that you could enjoy. The cost of living in this area is a bit higher due to the expensive houses here but the job opportunities for people living in this area are immense, hence a lot of professionals reside here. It's a convenient and easy-to-get-around neighborhood in the city.
Population: 1,897
Median Home Value: $866,632
Annual Median Household Income: $130,457
Monthly Median Rent: $1,307
Fairmount
Located on the outskirts of the city, Fairmount is more of an offbeat location that has gained immense popularity in recent times. The real estate market in this neighborhood is on the steeper end while it is also known to have a very uptown lifestyle. Surrounded by restaurants, outdoors, places to explore, great schools, parks, and ample job opportunities, it is a popular choice of neighborhood among families.
Population: 2,445
Median Home Value: $359,980
Annual Median Household Income: $122,365
Monthly Median Rent: $1,063
Walden
Known for its beautiful waterfalls and hiking trails, Walden is one of the more outdoorsy neighborhoods in the city. This small neighborhood has a close-knit community of people who are welcoming and accommodating of new people. Walden is a self-sustainable neighborhood as you get everything you need from the local markets themselves. It has great schools, parks, outdoor activities, affordable living spaces, and a lot more. A very warm and cozy neighborhood to call home, you will love Walden once you carve a home for yourself here.
Population: 6,678
Median Home Value: $342,662
Annual Median Household Income: $74,117
Monthly Median Rent: $1,065
Signal Mountain
Overlooking the Tennessee River and the city of Chattanooga is a beautiful neighborhood called Signal Mountain. It's a popular place to reside amongst families and retired couples. The scenic beauty of this neighborhood is one of the best in the city. The neighborhood is diverse and celebrates music, art, and culture all year long through musicals and plays in the neighborhood's very own open-air theater.
Population: 8,573
Median Home Value: $483,427
Annual Median Household Income: $109,826
Monthly Median Rent: $1,351
Summing Up
Chattanooga might not be the biggest city in Tennessee, but it sure has just as much to offer its residents. From cycling and hiking trails for outdoor lovers to job opportunities and excellent schools for children, the city has it all. Even though the city has a higher crime rate and humid temperatures almost all year long, it does have some of the best food scenes in the country, along with a decent transportation system and a handful of outdoor activities to engage in. So if you're looking for a neighborhood that has it all, Chattanooga might just be the pick.
FAQs On Moving To Chattanooga TN
Is Chattanooga TN A Good Place To Live?
Chattanooga is one of the best cities to live in for various reasons. Low cost of living, ample outdoors, a great job market, family-friendly neighborhoods, festivals, hiking, and cycling trails are some of the many things that make Chattanooga a great place to live in.
See Also: Moving To Chapel Hill NC – Relocation Guide for 2022
What Is The Weather Like In Chattanooga TN?
Chattanooga has typical southern weather and is humid almost all year long. The winters are mild with minimum snowfall and the summers are hot and humid. The average temperature here lies between 39°F and 90°F.
Is It Expensive To Live In Chattanooga, Tennessee?
Living in Chattanooga is affordable as the overall cost of living here is lower than the national average by 3% according to Payscale. The groceries, utilities, real estate, and healthcare services in Scenic City cost relatively less compared to the rest of the country.
Enter your information
Almost done!
Enter your information to view your quote.
Your information is safe with us. By using this service, you agree to receive email communications solely regarding your relocation process