Moving To Chapel Hill NC – Relocation Guide for 2022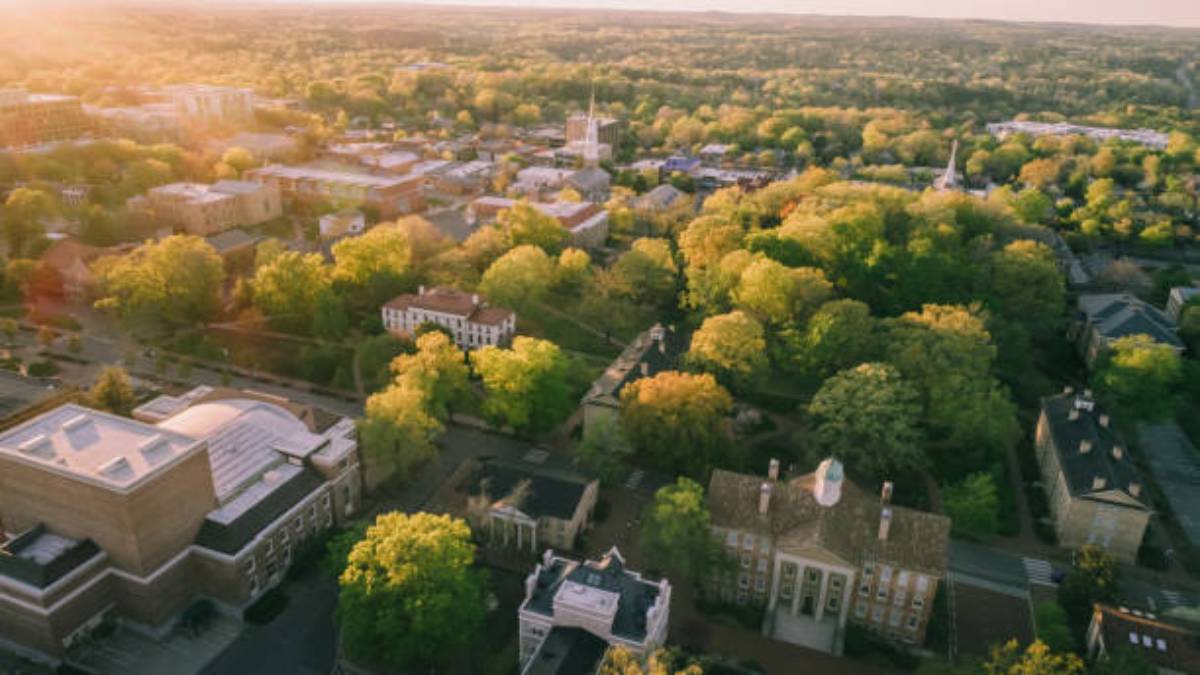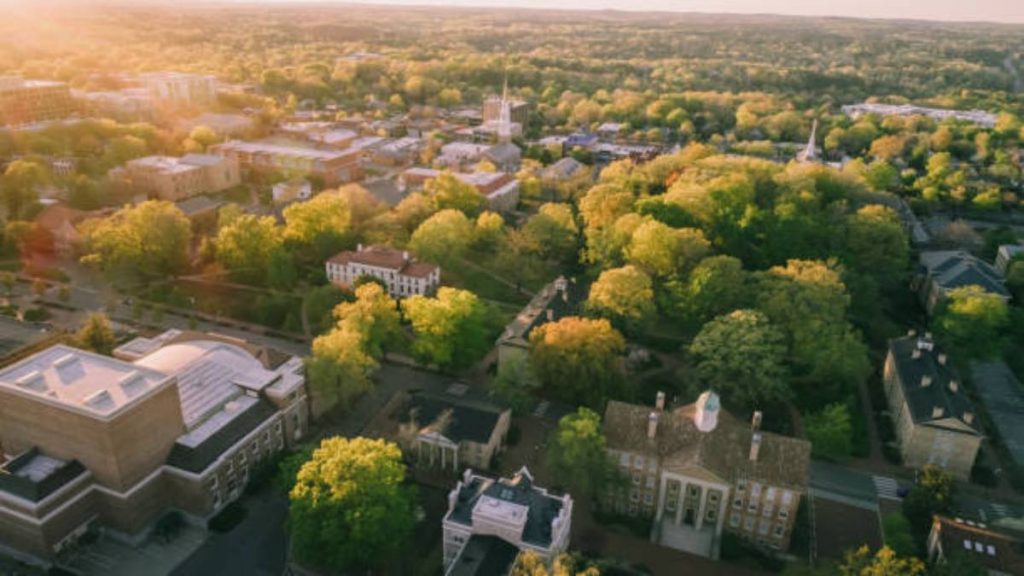 Chapel Hill is a slice of heaven on earth located in Orange County, North Carolina. It has some gorgeous green spaces in all corners of the town, and it gives off a very homely and warm feeling which has attracted families and retired couples. It is also a college town with an emerging tech scene. These are attributes that have been attracting many younger professionals and college students as well.
If you've already figured out you want to move to Chapel Hill, NC, we've got you covered. The following is a guide that will help you know everything there is to know about the beautiful town.
Pros And Cons
Pros
Affordable Cost Of Living
Chapel Hill is a town that offers you a good quality of life at affordable rates. The overall cost of living in the town is 4% lower than the national average. If you get hold of a job with a decent salary, you can have a fairly comfortable life in the town.
Delicious Food
Chapel House is known for its world-famous "flying burrito" and beer. There's an array of wonderful restaurants and eateries that you can explore here. You surely won't face any difficulties finding food and drinks in any part of the town.
Growing Tech Industry
In recent years, the town has seen an increase in the growth of the tech industry. It has slowly become one of the fastest-growing industries in North Carolina and has been fueling the economy of the town. In fact, it's home to the Research Triangle Park, a hub for high tech companies.
See Also: Pros and Cons of Downsizing
Cons
Expensive Real Estate
If you look at the real estate values in the town, you'll notice they're much higher than the national average. Buying and renting a house in Chapel Hill is not going to be the easiest on your pocket.
Limited Job Opportunities
The town generates ample job opportunities, no doubt! But most of these are related to the fields of education, sales, and administrative work. Of course, there's the growing tech industry, but again, that's a specific industry with certain skill requirements. If you're interested in fields other than these ones, you may have difficulty finding a job.
Limited Things To Do And Explore
Chapel Hill is a town that doesn't have too many activities to engage in or things to explore. The ones that exist are mostly related to the universities around and may not be so much of an interest for everyone.
Weather In Chapel Hill NC
The weather in Chapel Hill is much more favorable compared to the rest of the cities and towns in North Carolina. The summer temperatures in the town average between 70°F and 85°F. June, July, and August are the most humid months of the year when the weather could get a bit muggy. July is the hottest month of the year and the average temperature during this month is 88°F.
Winters are pretty mild here. There's snowfall during December and January which averages 1.9 inches per year. The winter temperatures range from 29°F to 48°F and the season lasts from October through mid-March. You also experience rainfall in the town during winters. On average, it rains about 47 inches per year.
Cost Of Living In Chapel Hill NC
Buying A House In Chapel Hill NC
If you've been thinking of buying a house in the town, you need to know that it isn't going to be the easiest on your pocket. The real estate values in the town are much higher than the national average. This makes buying a house a bit heavy on your budget.
Here's a table listed below that will help you get a better look at the median value of homes in Chapel Hill, NC compared to the national average.
| | | |
| --- | --- | --- |
| | Chapel Hill NC | United States |
| Median Home Value | $546,602 | $325,677 |
Also Read: Things to Buy for a New House
Renting A House In Chapel Hill NC
Just like buying, renting will not come easy on your pockets either. The rent in this town is one of the highest in North Carolina, making it a challenge to find a rental space that would be affordable. The following table will show you just how big of a difference the rent in Chapel Hill is compared to the national monthly average rent.
| | | |
| --- | --- | --- |
| Apartment Size | Chapel Hill NC Average Monthly Rent | US Average Monthly Rent |
| Studio apartment | $1,035 | $950 |
| 1-Bedroom Home | $1,048 | $1,050 |
| 2-Bedroom Home | $1,218 | $1,278 |
| 3-Bedroom Home | $1,569 | $1,680 |
| 4-Bedroom Home | $1,842 | $1,950 |
Taxes In Chapel Hill NC
When it comes to taxes, the town has fairly high rates compared to the national average. The sales tax here is 7.5% which is an addition of the North Carolina sales tax of 4.75% and the county sales tax of 2.25%. This is quite a high sales tax rate when compared to the national average.
The revenue-neutral property tax rate follows Orange County's revaluation. This rate is 49.4 cents per $100 in assessed property value. So, depending on an individual's assessed property values, the price range would also change accordingly.
Chapel Hill follows the same income tax rate as North Carolina. So, this makes the town's property tax rate 5.25%. This is also a very high income tax rate compared to many cities of the same size and the national average as well. Overall, there's a pretty bit you'll have to shell out when paying taxes in Chapel Hill.
Expenses In Chapel Hill NC
Your cost of living depends heavily on your monthly expenses. These basic expenses include the groceries and utilities you pay for, and healthcare services that you avail of when needed. To know what your expenses would be like once you move to Chapel Hill NC, we've listed them down for you.
According to Payscale, your utilities in Chapel Hill are 8% lower than the national average. $139 is what your utility bill amounts to on a monthly basis. This bill covers your basic water, electricity, garbage, heating, and cooling expenses for the month.
Food and groceries take up a large portion of your monthly expenses, but thankfully, you'll spend 7% lower on your groceries than the national average according to Payscale. A gallon of milk would cost you $1.85 and a loaf of bread would be about $3.12 in Chapel Hill.
Healthcare bills are also included in your living expenses. You may be surprised to know that the good streak continues; healthcare expenses in Chapel Hill are perfectly on par with the national average. A one-time visit to the vet would be $48 and to a doctor's clinic would be $111.
Economy And Employment Opportunities In Chapel Hill NC
The economy of Chapel Hill has been a progressive one for a long time. In recent years, it has shown some consistent growth and the GDP of Chapel Hill was $55,041.853 million in 2020.
The town has great job opportunities if you have a background in the education, tech, finance, business, transportation, and administrative sectors. These are some of the best sectors for professionals to seek jobs in. If you have your specialties in industries and fields other than these, you may have a hard time getting a job. Sales, administrative, and office sectors are some of the minor ones that have seasonal opportunities available as well.
The job market in town has seen a rise of 2.2% over the last year. This rise has also contributed to a low unemployment rate in the town. The unemployment rate in Chapel Hill is 2.5% according to the US Bureau Of Labor Statistics, considerably lower than the national average of 6.0%. The average annual income of a professional working in the town is $60,100 according to Payscale.
Asklepios BioPharmaceutical, Inc., University of North Carolina, Performance Bicycles, Ipsa, NERx Biosciences, Divi Resorts, Investors Title, Youth Digital, ZyCare, Terra Dotta, The Cedars of Chapel Hill, Cempra, Xilis, and UNC Healthcare are some of the top recruiters in the town.
All of these factors considered, Chapel Hill is a promising town when it comes to employment opportunities for budding professionals. A decent salary and opportunities for growth in your careers are very much a reality here. However, there are only a handful of industries on offer.
Education In Chapel Hill NC
Chapel Hill is known for its academic strength and top-notch education. It has some of the top-rated schools in North Carolina as well as some renowned universities of the country. The Chapel Hill-Carrboro City School System is the system that serves educational facilities to students in Chapel Hill. It has a total of 16 excellent schools, and of course, you have three esteemed universities around.
Thanks to these prominent universities (North Carolina State University, Duke University, and the University of North Carolina at Chapel Hill) located in Raleigh-Durham-Chapel Hill, the area is referred to as the Research Triangle. The name originated in the 1950s with the creation of the Research Triangle Park. This makes the town a prominent landmark for educational legacy in the country.
Schools
Chapel Hill High School
East Chapel Hill High School
Seawell Elementary School
Philips Middle School
Woods Charter School
Universities And Colleges
University Of North Carolina at Chapel Hill
Duke University
North Carolina State University
Wake Forest University
See Also: How to Find a Good School When Moving
Traffic And Transportation In Chapel Hill NC
Unfortunately, the transportation in Chapel Hill is limited, and only gives you a few options to get around without a car. Chapel Hill Transit (CHT) operates all of the public transportation systems in the city. Presently, the only public transit system is a bus system that covers neighborhoods across the town. With 31 routes, there are stops every few blocks. Plus, the entire system is free-fare!
In 2017, the town entered an engineering and planning phase for a light rail but this project was called off in 2019. Presently, Chapel Hill has a scarcity of operators and employees to help keep the transit system running. Additionally, since the pandemic, the transportation system has also been struggling with generating revenue. All of these factors have resulted in the reduction of the transportation services. So, you may struggle a little with finding buses to get to your destination.
The best way for you to get around town is by having your personal vehicle. Additionally, Chapel Hill has a few walk trails and cycling trails that you can make good use of.
Best Places To Live In Chapel Hill NC
Southern Village
Southern Village is an urbanized yet homey part of Chapel Hill. It's a seemingly small neighborhood with expensive real estate. Plus, it's a relatively new and upcoming attraction amongst many professionals and families who are looking for a low-key life. It has been one of the top-selling neighborhoods in the town and has houses with Italian architecture.
Population: 240
Median Home Price: $572,740
Monthly Median Rent: $1,778
Winmore
Winmore is calming, away from the city bustle, and connected with nature. It's also one of the more affordable places to both rent and buy a house. This has created a huge demand for houses in Winmore. The community here is very welcoming and close-knit, and it offers great value for those who are looking to experience living in a small town. You're sure to find what you're looking for in Winmore.
Population: NA
Median Home Value: $660,400
Monthly Median Rent: $1,190
The Oaks
The Oaks has a fairly central location in Chapel Hill and this is one of the primary reasons why it's a greatly valued neighborhood. The educational infrastructure here is an additional asset that is enjoyed by families and college students. It is a great place to move to if you have a family with children.
The drawback with The Oaks could be the expensive housing market. Apart from this one caveat, the neighborhood is relatively safe and family-friendly, perfect for young families looking for a place to call home.
Population: 4,000
Median Home Value: $995,534
Monthly Median Rent: $1,640
Meadowmont
Meadowmont is known to be a peaceful neighborhood in Chapel Hill. It's popular for its restaurants, parks, and greenery that's spread across the entire area. With a mixture of urban and suburban amenities, Meadowmont also has a wide range of housing options for you.
Additionally, Meadowmont is also one of the most walkable areas in town. You can live a comfortable life here with a decent job. Living here is like living in a microcosm of Chapel Hill.
Population: 5,000
Median Home Value: $812,500
Monthly Median Rent: $1,634
Summing Up
Chapel Hill may not seem like much the first time you hear of it. But if you've read our blog, you may have noticed that it's an up-and-coming town that is bound to be all the buzz in a few years. The town has grown to be one of the finest in North Carolina and offers you great opportunities. The tech industry is sure to provide you with ample job opportunities and the educational infrastructure is one of the best in the state. Moving here is going to be a change of lifestyle and not just a change of scenery. So, if you do like all the things the town offers you, moving to Chapel Hill NC is the right choice.
FAQs On Moving To Chapel Hill NC
Is It Expensive To Live In Chapel Hill NC?
The cost of living in Chapel Hill NC is 4% lower than the national average. Plus, the overall expenses on groceries, healthcare, and utilities are all lower than the national average in Chapel Hill. However, the real estate prices are high and are getting higher by the year. This evens out the potential savings from the cost of living, making it an affordable/moderately expensive place to live in.
Is Chapel Hill NC A Good Place To Live?
Chapel Hill is one of the best places to live in North Carolina. It is a small town that has a combination of suburban and urban lifestyles that attracts people, and the quality of education here is one of the best in the state. However, you must have your own vehicle to get around. Overall, it's a fairly nice place to live in.
Is Chapel Hill NC A Walkable City?
Chapel Hill is not a very walkable town. The walk score of Chapel Hill is 34 according to Walkscare.com. Certain neighborhoods like Meadowmont, Colony Woods, and Downtown are some of the most walkable here.
Enter your information
Almost done!
Enter your information to view your quote.
Your information is safe with us. By using this service, you agree to receive email communications solely regarding your relocation process