6 Best Moving Companies In Tucson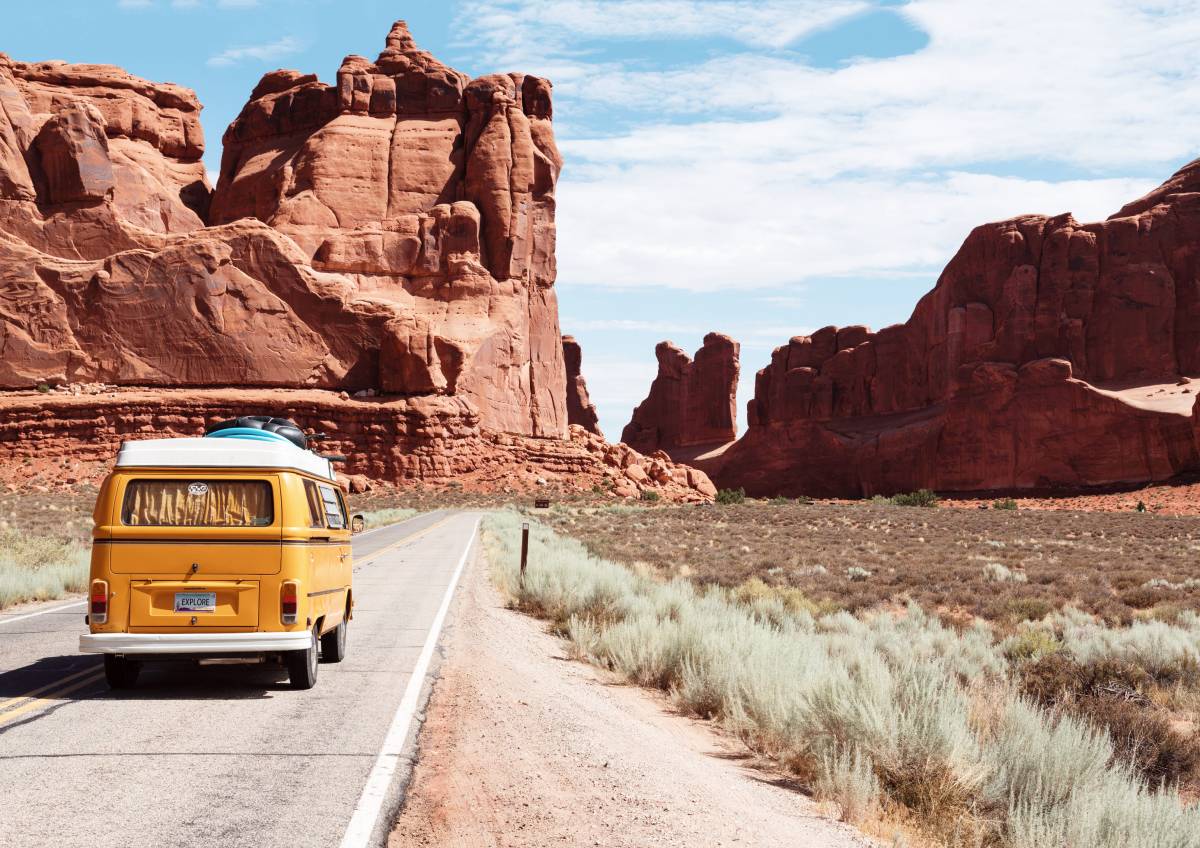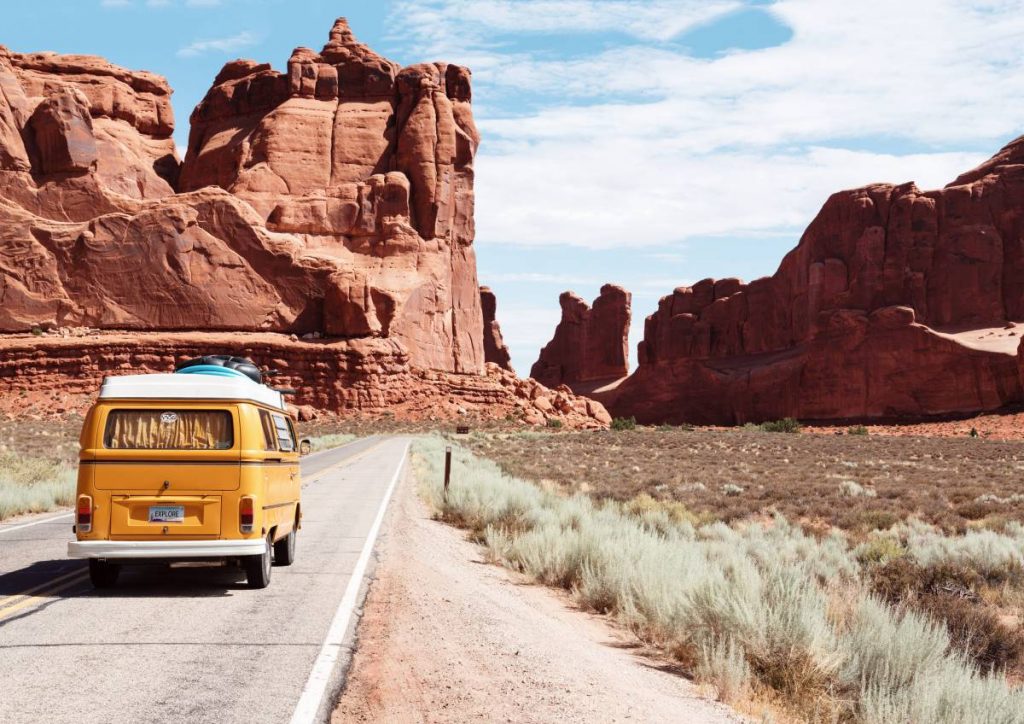 Known for offering a proper Southern feel, the city of Tucson has been a popular destination for people for quite a while now. With a thriving art, music, and food scene, this Arizona city has all kinds of amenities one would look to spend a decent lifestyle amidst. Known for a distinct Native American heritage and the famous Sonoran hot dogs, Tucson is a culinary and cultural haven for many.
But sometimes, even a haven can become tiring for some. The slow economy, searing desert temperatures, and the increasing crime rate in the city are a few reasons why a lot of Tucson residents are moving away from the city. If the same is the case with you, this list below of the best moving companies in Tucson will help you get started on your moving plans.
6 Best Moving Companies In Tucson
Zooz Moving
Abba & Sons Moving LLC
Nicolosi Moving & Storage Inc.
Two Men And A Truck
Ralph's Moving And Storage
AAA Soto's Moving
Zooz Moving
What's better than a company that offers all the services you need that fit just about any budget? Zooz Moving is going to be that buddy of yours. The four-step moving formula that the company follows certainly helps not only the company but also its customers. It also gives room to provide more personalized services to every move.
A visit to a popular tourist attraction gets better when you have a guide with you who is well-versed in everything there is to know about that place. Similarly, when it comes to moving, a moving consultant is that guide who will work with you every step of the way – Zooz Moving provides just that!
The company also provides an average price range for the services it provides to help you get a fair idea of how much you'll be shelling out. The average cost of a local move will be around $295, for a long distance move, $1,600, and for packing and unpacking services, the company will charge you anywhere around $115. Apart from this, the company also provides junk removal services so you don't have to think of ways to make your unwanted items disappear magically.
Services / Products Offered
Local moves
Long distance moves
Commercial moves
Furniture assembly services
Packing and unpacking services
Junk removal services
Move-in or move-out cleaning services
Pros
Discreet movers who understand your privacy and will work in the most professional manner.
Competitive pricing that is easy on the pocket.
The company provides tailored services based on the customers' requirements.
Cons
No international relocation services are provided by the company.
Website: www.Zoozmoving.com
Contact Number: (520) 447-0900
Address: 2030 E Broadway Blvd #103, Tucson, AZ 85719.
Rating: Google (4.5/5), Facebook (4.9/5), Yelp (3.5/5)
Abba & Sons Moving LLC
One of the most trusted and respected moving companies in Southern Arizona is this family-owned business called Abba & Sons Moving LLC. Your residential and commercial moves will be well taken care of should you avail of the services of this company. Abba & Sons Moving specializes in Assisted Living services, so you can gauge the amount of care and attention it puts into every move.
A relationship only works if both parties get their own personal space from time to time and the same goes with you and your belongings. Now, we don't recommend you to do it very often but when it comes to relocation, storing them in a secure facility while you sort things out in your new home is a good option. The short-term and long-term storage services provided by Abba & Sons Moving will save your relationship with your belongings. So, go ahead and get in touch with this moving Cupid for a great start to your new journey.
Services / Products Offered
Local moves
Business moves
Long distance moves
Storage services
Packing supplies
Pros
The company comes with 10+ years of experience in the moving business.
Free online moving quotes are available on the company's website.
Properly licensed and insured movers.
Cons
You will need to make a minimum purchase of $250 worth of packing supplies if you're buying it from the company.
Website: www.abbaandsonsmoving.com
Contact Number: (520) 444-3133
Address: 237 W Fort Lowell Rd, Tucson, AZ 85705
Rating: Google (4.6/5), Yelp (4/5), Homeadvisor (4.7/5)
See Also: What Salary Do You Need to Live in Tucson, AZ?
Nicolosi Moving & Storage Inc.
Do you know the secret of a successful company? It's the transparency between the boss and the company's clients. If you don't trust us, ask the employees of the Dunder Mifflin Paper Company who'll tell you the same. Something similar happens when you hire Nicolosi Moving & Storage for your relocation purposes. You'll have direct access to the owner, Jack Nicolosi, for any questions or issues regarding the move.
Having been around in the moving business for 30+ years now, Nicolosi Moving has perfected the art of local, long distance, and commercial moves. Having that kind of experience, you are bound to have faced a few setbacks along the way from which they've learned. To make sure that the customers are well taken care of in case of any damage to their belongings, the company offers liability insurance worth up to $2 million! To help you save a bit more on moving costs, Nicolosi Moving offers assembly and disassembly services at no extra charges. In all instances, the company will charge the exact quote that is decided.
Services / Products Offered
Local moves
Long distance moves
Commercial moves
Storage services
Art packing services
Piano moving
Pros
A Better Business Bureau accredited company.
Licensed and bonded company.
Been in the business since 1989.
Provides Specialty Items moving services at flat rates.
Cons
Not operational on Sundays.
Website: www.nicolosimovers.com
Contact Number: (520) 722-0456
Address: 501 S Park Ave, Tucson, AZ 85719
Rating: Google (4.5/5), Yelp (4/5), Facebook (4.8/5)
Two Men And A Truck
If you aren't ready to leave Tucson behind and are eyeing a local move or bidding your final goodbyes to this Arizona city, Two Men and A Truck will help you with a smooth transition. This company has the muscle and the equipment to pull off even an intense 4-truck interstate relocation.
What kicked off this company's success journey 35 years ago was local moving. So, it's safe to say that local moves are Two Men And A Truck's Magnum Opus. Besides regular moving services, you can rely on the company for storage services too. The vault and portable storage options will come in handy for you, especially if it's a relatively larger move. When it comes to packing services, your items will be packed and ready to load on the truck before you complete even a single episode of your favorite sitcom. This is why Two Men And A Truck has been able to maintain its position among the nation's top moving companies.
Services / Products Offered
Local moves
Long distance moves
Apartment moving
Business moves
Packing and delivery services
Loading and unloading services
Junk removal services
Storage services
Pros
High-quality services at affordable rates.
You cannot go wrong with a company that has 35 years of experience in the industry.
Top-rated moving company in not just Tucson but the entire nation.
Cons
Though it is a franchise, the prices are not constant throughout and may vary depending on the location.
Website: www.twomenandtruck.com
Contact Number: (520) 314-8858
Address: 3773 W Ina Rd Ste 174, Tucson, AZ 85741
Rating: Google (4.7/5), Facebook (4.8/5), Angi (4.8/5)
Ralph's Moving and Storage
Delivering smiles with a smile on their own faces during the entire relocation process, Ralph's Moving and Storage has garnered a reputation for being one of the best moving companies in Tucson. Having been in the game for over 90 years, the company prioritizes customer satisfaction and the numerous positive customer reviews online agree with us!
Not just your regular moving services like local/long distance moves, and commercial/industrial moves, but Ralph's Moving also provides professional packing services for there are lazy days in everyone's lives and, in these instances, delegation is the only option. Additional services include logistics wherein Ralph's Logistics, a third-party provider offers full-service distribution, integrated warehousing, final mile, and White Glove services.
You don't run a company for 90 years and not have all the accreditations in place. Ralph's Moving is properly insured, bonded, and registered with the U.S. Department of Transportation.
Services / Products Offered
Local and long distance moves
Official and industrial moves
Professional packing services
Logistics
Warehousing services
Pros
Instant online quotes are available.
The vast experience this company has trumps almost every other moving company in the business in all aspects.
Ralph's Moving and Storage is certified by the American Moving & Storage Association.
Cons
Doesn't operate on the weekends.
Website: www.ralphstransfer.com
Contact Number: (520) 622-6461
Address: 4051 S Longfellow Ave, Tucson, AZ 85714
Rating: Google (4.1/5), Yelp (4/5), Angi (3.5/5)
AAA Soto's Moving
Yet another company with excellent reviews across multiple online platforms, AAA Soto's Moving is a full-service moving company serving the city of Tucson and surrounding areas. Though the company just started its business in 2014, the owner, Mr. Robert Soto, has about 30 years of experience in the moving business. This goes to say that the company is supremely knowledgeable of every aspect of the relocation process, right from its inception.
Experts in piano moving, Soto's takes pride in maintaining the decibels of multiple homes by ensuring that the melodies don't stop. Moving services that help in dealing with other bulky items are also this company's specialty. The ideal time to book a moving company is two months before the actual moving day. However, if you've managed to sleep on this plan somehow and the moving day is just around the corner, only a miracle can save you from splurging extra dollars on the surge charge. Luckily for you, AAA Soto's will not only take care of your last-minute moves but will also quote prices that don't kill your budget. To give you a general idea of their pricing structure, the company charges $112 per hour for two movers and a truck for a minimum of two hours.
Services / Products Offered
Apartment moves
Commercial moves
Emergency moves
Office moves
Piano moving
Packing services
Storage services
Pros
Family-owned and operated business.
Honest, dependable, and highly trained moving professionals.
Virtual estimates are available.
Open all days of the week.
Cons
There are no tracking options available for your belongings.
Website: www.aaasotosmoving.com
Contact Number: (520) 275-9893
Address: 5645 S Country Club Rd, Tucson, AZ 85706.
Rating: Google (4.7/5), Yelp (5/5), Homeadvisor (5/5)
How Much Does It Cost to Hire Movers in Tucson?
Just like eating vegetables, moving is one of those things that don't really please your mind but you'll have to go through when required as it is a necessity. Since you're going to have to do it regardless, might as well do it the right way. What we mean is that hiring a good moving company will not only take the load off your shoulders but will also ensure that your belongings are relocated without any kind of damage.
If you're a resident of Tucson and are looking for a move within the city or away from it, you must know that the average cost of a good moving company in Tucson is $350. For a local move, movers will charge you anywhere from around $27 to $53 per hour. These costs are subject to changes depending on the location so make sure you do your research before hiring their services.
Conclusion
Now that you've got yourself up to speed with the best moving companies in the Tucson region, it's only a matter of time before you select the one that provides the services you're looking for at the best possible rates. As a rule of thumb, make sure you get at least three moving quotes from multiple companies to be up to date with the market rates.
FAQs On Best Moving Companies In Tucson
How Much Does It Cost To Hire Movers In Tucson?
On average, a good moving company will cost you close to $350 in Tucson. However, this cost depends on various factors like the kind of services you avail of, the time of your move, the location, etc.
See Also: Moving To Tucson, Arizona – A Complete Guide
How Much Do Local Movers Usually Cost?
Generally, the services of local movers will put you down $27 to $53 per hour on average. Depending on the state and the city you reside in, this cost may fluctuate on either side of the spectrum.
How Can Moving Expenses Be Reduced?
'Money saved is money earned' is a saying applicable to almost every situation. As for moving expenses, trying cost-effective methods like preparing a good moving budget, moving during off-peak season, packing your items yourself, etc. will save you quite a few bucks.
Enter your information
Almost done!
Enter your information to view your quote.
Your information is safe with us. By using this service, you agree to receive email communications solely regarding your relocation process