Moving To Tucson, Arizona – A Complete Guide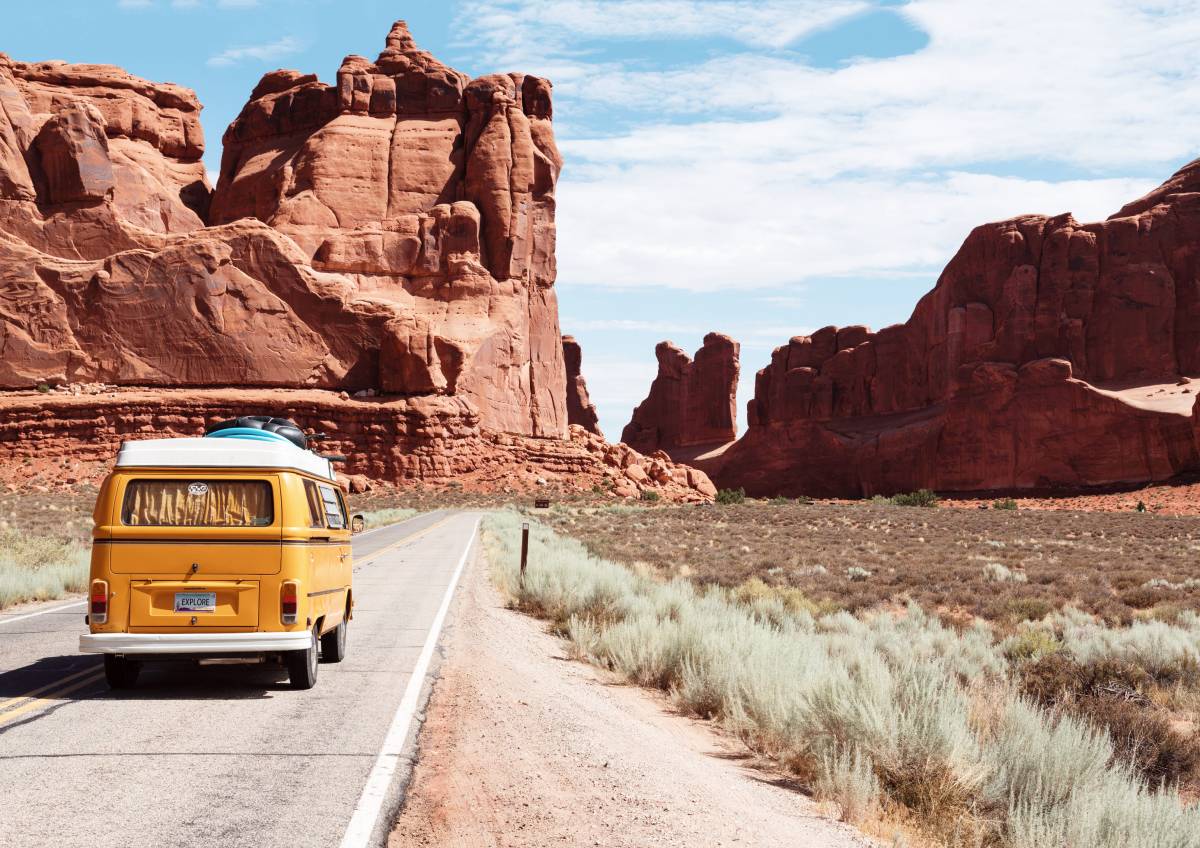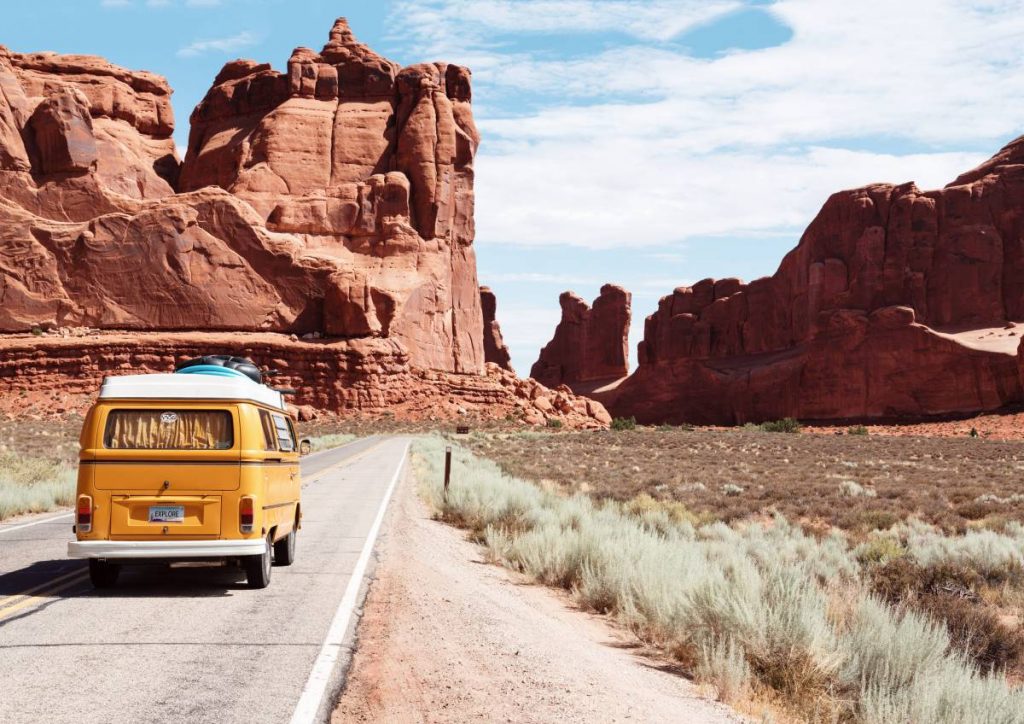 Home to the country's best Mexican food and the gorgeous Sentinel Peak, Tucson is located in Pima County, Arizona. Today, Tucson is dubbed a 'City of Gastronomy' by UNESCO for its lengthy agricultural history and food-related celebrations, rituals, and specialties. Tucson is an interesting city and boasts an eclectic blend of the desert outdoors and of a large range of museums and cultural sites. It is a city that is comfortable, affordable, and offers the best of both worlds for those who love the sun and the indoors.
Our point is, if you're moving to Tucson, Arizona, and don't yet know where to begin in terms of research, there is absolutely no need to worry. We've essentially combined everything you will need to know and consider before making the final decision of moving to Tucson, Arizona!
Pros And Cons
Pros
Lower Costs of Living
One of the biggest advantages you'll reap from shifting to Tucson is the lower living expenses in the city. Tucson is known for being one of the most affordable cities in Arizona and has a living cost that is 6% lower than the national average. Even in terms of utilities and real estate, Tucson boasts of a higher standard of living on a smaller budget.
Great Weather
If you're a snowbird, then we've got great news for you: Tucson has nearly 350 days of sunshine! With little to no snow and a very small period of chilly weather, the city is great for exploring outdoor activities and is a good haven for those who want to escape the dread of harsh winters.
Mouth-Watering Cuisine
Tucson wasn't labeled a 'city of gastronomy' for nothing; it has nearly 4,000 years of agricultural history and is widely regarded for its authentic Mexican food. If you're a fan of locally sourced, freshly produced food, then Tucson is the place for you! A few must-try delicacies include the Sonoran Hotdog (bacon-wrapped hotdog with pinto beans, onions, and salsa verde toppings), Birria (Mexican-style stewed meat), Carne Seca (thinly sliced Mexican meat jerky), Corn Tamales and more.
The University of Arizona
The University of Arizona or UArizona is one of America's most reputed and prestigious institutions. It has over 44,831 students and also has students thronging to it from across the globe. It is definitely one of Tucson's–and Arizona's–crowning glories and had added intellectual value to the city in the recent past.
Cons
Crime Rate
To choose any place like home, safety is a key priority. Tucson, Arizona, is not the safest city in this aspect. While there are regions that are generally regarded as well-protected and safe, some others like Blenman-Elm, Dodge Flower, and Doolen-Fruitvale are known for their high crime activity rate. These neighborhoods aren't ideal to choose as a home for your family, as per statistics.
Excessive Heat
While the tropical heat might seem a good fit for snowbirds and sun-lovers, sometimes, Tucson heat might just send you spiraling. The temperature in the city can rise up to 111°F, with June and July being the hottest months. In these months, you might want to camp indoors as it could swelter outside. The rainy season also leads to hot showers, dust storms, thunderstorms, etc. which amps up the humidity in the region, increasing the feeling of discomfort. So, if you're not a fan of the heat, Tucson might just not be the place for you!
Incompetent Transportation
Tucson has 2 interstate highways–the Interstate 10 and the Interstate 19–and no railroad system yet. This makes it fairly difficult to traverse through it by road. As of today, the city only has two options in terms of commute–a bus service and a streetcar service. This means that if you live in the interiors of the region or in a neighborhood that is not that well-connected or metropolitan, the public commute can be quite impossible.
Harmful Wild Reptiles
Tucson technically belongs to the Sonoran desert, which means that at any given time, you'll find harmful reptiles in the wild. If you're a fan of outdoor activities or adventure sports, make sure to protect yourself from dangerous desert reptiles which the Tucson deserts are full of. A few examples of animals that you can find here include Western Whiptail, Desert Grassland Whiptail, Madrean Alligator Lizard, etc. While this makes the region exceptionally unique in terms of its fauna and wildlife, it is important to take necessary precautions so that you are not a victim of a fatal reptile attack/bite!
Weather In Tucson, Arizona
Tucson is primarily known for its extremely hot summers and the mildly cold winters that go by in the blink of an eye. Tucson summers are dry, lengthy, and extremely hot with temperatures ranging between 98°F and 102°F most years. It gets nearly 350 days of sunshine in a year and is characterized by high humidity levels.
It also has a rainy season that starts in the months of June. But these rains are not a warning of cold spells because they only contribute to increasing the humidity and causing flash floods, dust storms, and floods. Owing to the lack of storm sewers or other mechanisms in place to check flooding, Tucson is generally regarded as quite unsafe during the rains.
However, if you're a fan of the heat and love exploring out in the sun, then this might just be the place for you; the winter temperatures do not go below 44 °F, with next to no snow. It goes without saying that if you're planning on making that final leap to the city, pack loads and loads of sunscreen, light, cotton clothing, shoes, caps, and protective gear that can ward off the heat and the reptiles in the wild.
Cost Of Living In Tucson, Arizona
One of the biggest perks of living in Tucson a.k.a Old Pueblo is the surprisingly low living expenses that you'd incur there. The city's current cost of living is nearly 6% lower than the national average and no matter where you're shifting from, it is bound to become a fiscal advantage to you. In fact, Tucson is even more affordable than Phoenix, which is the largest city in the state of Arizona.
Housing and healthcare are relatively inexpensive. However, groceries and natural gas might end up costing you slightly more. This difference, when pitched against the rich cultural, culinary, and geological backdrop of the city, is but a small price to pay.
Buying A House In Tucson, Arizona
If you're looking to make Tucson your forever abode and want to buy a house here, then you're in luck, because housing is extremely cheap here. Not only is it significantly lower than the median home value in the rest of the country, but you could get pretty much the same space for a lower price.
Sam Hugh, Menlo Park, and Old Fort Lowell are some of the neighborhoods in the city that are extremely affordable, comfortable, and well connected, that you could look into. Let's look at this information from Zillow to give you a better idea of the housing rates in the city:
| | | |
| --- | --- | --- |
| | Tucson, Arizona | United States |
| Median Home Value | $296,046 | $374,900 |
Renting A House In Tucson, Arizona
Not everyone can buy a house immediately upon moving into a city. If you're a student or a young professional and have decided to rent for a while, it looks like you've also run into a little bit of luck. As with buying, renting too is quite cheap in the city. Tucson offers a wide range of experiences at highly affordable rates and is cheaper than the rest of the country by miles. So renting an apartment–be it a studio or a 2-bedroom–is bound to be quite economical for you.
| | | |
| --- | --- | --- |
| Apartment Size | Tucson Average Monthly Rent | US Average Monthly Rent |
| Studio apartment | $617 | $949 |
| 1-Bedroom Home | $706 | $1,048 |
| 2-Bedroom Home | $928 | $1,278 |
| 3-Bedroom Home | $1,318 | $1,681 |
| 4-Bedroom Home | $1,562 | $1,950 |
Taxes
The tax rates of any state determine your financial standing in that region to a large extent. When it comes to tax rates in the Old Pueblo, Tucson ranks somewhere in the middle; while it is not negligible, it is also not exorbitant like some other states (like Tacoma and Los Angeles).
The property tax rate of the city is approximately 1% of the market value. The income tax rate is at 4.2%, which is slightly lower than the national average of 4.6% and sales tax is at 8.6%. Therefore, while the property tax is not too high, the city is not particularly friendly to shoppers.
Expenses
Now to the best part about living in the gastronomical haven of Tucson: the exceptionally low cost of living. As mentioned earlier, Tucson has a relatively lower rate of living expenses when compared to the rest of the country. In terms of housing, it is nearly 20% lower than the national average and as for utilities, it is 10% lower, according to data from Payscale.
Your monthly utilities (that include electricity, heating, cooling, water, and garbage) will come around to an average of $204.29. One gallon of natural gas costs nearly $2.52 and your average phone bill would be approximately $161.21.
A loaf of bread would cost you around $3.42 in the region while a gallon of milk is around $1.99. Eggs come in a carton of $1.86 and one kilogram of rice costs $2.85. Overall, your groceries cost slightly higher than the national average (3%). But this discrepancy hardly counts when you take into consideration the sheer amount you'll be saving over the shift in housing and healthcare.
While healthcare is not particularly cheap, it is also relatively on the more affordable end of the spectrum in Tucson. A standard doctor's visit would cost you an average of $112.04 and a dentist's visit around $92.25. If you're considering adopting a pet or are already a pet parent, then also consider that visiting a vet would come up to around $52.14 for a single visit. If you're moving with your child(ren), then it would interest you to know that one year of preschool would cost you roughly $729.17.
The inexpensive nature of the city might allow you to save up or focus your earnings on activities and leisure that you truly enjoy doing.
See Also: Cheapest states to Move in
Crime Rate In Tucson, Arizona
One area that you just cannot shirk on research is the safety of the city you're thinking of moving into. Regardless of your age or social status, a safe, empowering neighborhood is a right to every American (and global) citizen and cannot be overlooked. While the violent crime rate in the city at 7.09 incidents (occurring per 1,000 residents) is not the highest, the property crime rate is astonishingly high, at 36.85 (per 1,000 residents).
This is not to say that moving to Tucson is not the right course of action for you or that the city is devoid of safe and hygienic neighborhoods to forge a new life in. In fact, suburbs like Sam Hughes, Menlo Park, Armory Park, and East Side are known to be safe, comfortable, and perfect to shift in with your families.
Economy And Employment Opportunities
Even though Tucson saw an unprecedented hike in the unemployment rate in mid-2021, currently, it is much lower at 2.8%. Tucson's biggest employment includes the University of Arizona as well as multiple missile and defense companies like Davis-Monthan Air Force Base, Texas Instruments, IBM, Intuit Inc., Sanofi-Aventis, Ventana Medical Systems, etc. The region is also massive in the manufacturing of optics and optoelectronic equipment, so much so that it has earned the nickname 'Optics Valley.'
Because of gorgeous outdoor tourist destinations like the Saguaro National Park, the Arizona-Sonora Desert Museum, Tucson Mountain Park, etc., tourism is also a booming industry in the city. It is said to draw nearly 4 million visitors into the city annually. Retail and real estate are other industries that often thrive in the region, the latter mainly owing to the mild winters. Plenty of snowbirds from the rest of the country and Canada tend to build a second home in the region to escape and 'migrate' in the harsh winters.
According to fred.stlouisfed, the annual Gross Domestic Product (GDP) of the city is above $46,000 million. The average annual salary of an individual in the region is $65,000 according to Payscale. So if you're looking for a job in the fields mentioned above, then have no worries, as Tucson has multiple opportunities on the horizon for you.
See Also: Job Relocation Guide
Education In Tucson, Arizona
If good schools are the backbone of any city, then one can say that Tucson has an exceptionally strong spine! Tucson's education infrastructure is extremely devoted to building schools, colleges, and universities that focus on imparting high-caliber education of international repute.
In fact, in 2021, three Tucson-based schools (University High, Basis Oro Valley, and Basis Tucson North) were ranked in the top 50 public high schools by the U.S. News & World Report. So regardless of if you're moving solely for higher education or if you've got a child whose future you're concerned about, Tucson's educational infrastructure will not disappoint you. Currently, there are over 115 schools under the Tucson Unified School District (TUSD) and 5 colleges of importance.
Lets us have a look at some of the best-rated schools and colleges in and around Tucson, Arizona-
Schools
Tucson Unified School District
Amphitheater Public Schools
● University High School
Basis Oro Valley
Basis Tucson North
● Sonoran Science Academy – Tucson
● Tanque Verde High School
● Catalina Foothills High School
Universities And Colleges
Pima Community College
Tucson College
University of Phoenix
Prescott College
The Art Center Design College
Northern Arizona University
Traffic And Transportation In Tucson, Arizona
The Arizona Department of Transportation (ADOT) is the body responsible for instating safe public transportation systems within the Grand Canyon State. For those professionals and students who are always on the go, a good system of public commute is indispensable to their daily life. While Tucson has a good enough public transit system in the metropolis, living in the interiors of the city will have you at a disadvantage in terms of smooth travel in the city.
The city of Tucson has one major international airport, the Tucson International Airport, located on Tucson Boulevard, which will make your flight journey a lot easier and more timely. Tucson itself is best explored by road. It presently has two major modes of transportation, and they are the SunTran, a bus service that covers the metropolitan area of the city, and the SunLink Streetcar that connects the University of Arizona with 19 other major stops in the city.
Tucson's SunLink Streetcar is a four-mile transport system that has 19 stops including Main Gate Square, Sentinel Peak, Congress Street as well as the University of Arizona, Tucson campus. This is the mode of transport best suited for students as it operates from Mondays to Saturdays and offers 24 hours unlimited passes at just $4.50. The SunTran is a bus facility that has nearly 40 routes and 13 express routes. However, if push comes to shove, you can always either rent cars from a rental agency in the city, call for a taxicab that is available 24 hours in the city, or obtain an annual pass for just $80 for the TuGo Bike Share facility.
See Also: What Salary Do You Need to Live in Tucson, AZ?
Best Places To Live In Tucson, Arizona
Tanque Verde
Tanque Verde, a neighborhood located in Pima County, is said to be one of the richest suburbs of the city. Not only does it have a rich ranch history, but it's also said to have the highest concentration of wealth in the entire state of Arizona. It is a spectacular spot in terms of its natural beauty, surrounded by the Santa Catalina and the Rincon mountains. If you're someone who's looking for a curated living space that is offbeat and luxurious, then this little ranch suburb is for you. It is the perfect place to live out your rich cowboy fantasies in, including campfires, horse riding, and the like!
Population: 15,638
Median Home Value: $635,450
Monthly Median Rent: $1,383
Annual Median Household Income: $101,508
See Also: Best Moving Companies In Tucson
Oracle
If you've worked hard your entire life and now want to relax and unwind in a fantastic city, then Oracle is your dream neighborhood. Quiet, charming, and serene, Oracle is known for its low per capita crime rate and welcoming people. It houses both the Oracle State Park as well as the Santa Catalina Natural Area which could be your perfect hiking destination on slow days. The neighborhood is known for its spectacular Mediterranean and ranch-style houses and also has a great medical infrastructure with hospitals like Carondelet St. Mary's Hospital, Banner – University Medical Center Tucson, Oro Valley Hospital, etc.
Population: 3,656
Median Home Value: $583,000
Monthly Median Rent: $950
Annual Median Household Income: $55,864
Sam Hughes
If you're a student and are looking for comfortable, laidback neighborhoods that are cheap and add value to your life, Sam Hughes might just be the location for you. It offers a rare blend of urban metropolitan chic and natural beauty. Its short distance from the University of Arizona makes it the best choice for students as it reduces commute times as well as travel expenses. The neighborhood is also known for its wide range of reputed public schools and has plenty of cafés, restaurants, and eateries to satisfy those midnight student cravings during exam season.
Population: 5,159
Median Home Value: $449,950
Monthly Median Rent: $1,360
Annual Median Household Income: $37,628
Armory Park
If you're shifting with your family, our hearts already go out to yours. Moving is seldom easy on your own, let alone with your entire brood. However, moving to Armory Park in the city of Tucson might just prove to be your one-stop solution to all the family-related concerns running through your mind.
Armory Park is green, beautiful, welcoming, and diverse. It's got the Tucson Children's Museum as well as the original Carnegie Library to aid in your children's cultural and educational development. Schools like Safford K-8 School and Borton Magnet Elementary School also add to this layer of development. With a wide range of restaurants, cafés, and bookstores, Armory Park might just prove to be your dream location to start a new life with your family.
Population: 5,234
Median Home Value: $775,000
Monthly Median Rent: $1,613
Annual Median Household Income: $43,527
Summing Up
So there it is, everything you need to know about shifting to Tucson. Tucked in between the Catalina Foothills, Tucson, Arizona, is an uncut gem in terms of its thriving flora, fauna, and wildlife. It is unofficially nicknamed the City of Sunshine for its long, dry summers and perennial heat, so you know you'll get your share of the sun.
But every coin comes with the flipsides. There's plenty that's great about the city, but there are downsides to living in the second-most populated city in the state of Arizona. Tucson has a long way to go in terms of its economy, commute facilities as well as installing safety mechanisms to reduce crime and increase the sense of safety and community in the city. So while a shift could be quite refreshing, there are also several things to ponder upon and consider before you call this little city your home.
FAQs On Moving To Tucson, Arizona
Is It A Good Idea To Move To Tucson, AZ?
Tucson is the second-largest city in the state of Arizona. It's part of the Sonoran desert landscape which makes it a desert region that typically witnesses extremely hot summers and very mild winters. The presence of hill ranges, great cuisine, and low costs of living make it an ideal location to build a life in–especially if you're looking to escape from the cold or are a retiree. The University of Arizona is another reason why residence in Tucson is so sought after.
See Also: Largest Cities in Arizona
What Are The Downsides To Living In Tucson?
While the unemployment rate is low, Tucson's economy is not particularly booming and the pandemic hasn't helped. The city is known for its arid weather, and the high crime rate and transient population have given it a bad rep in recent years. But it is a cultural gem in the region and one with many exceptional redeeming qualities.
Which Is The Airport In Tucson?
The Tucson International Airport located on Tucson Boulevard is the only international airport in the region. It is centrally located and has bus shuttle and taxicab services at all times.
Also Read: Moving To Baton Rouge – A Relocation Guide for 2022
Enter your information
Almost done!
Enter your information to view your quote.
Your information is safe with us. By using this service, you agree to receive email communications solely regarding your relocation process