Moving To Baton Rouge – A Relocation Guide for 2022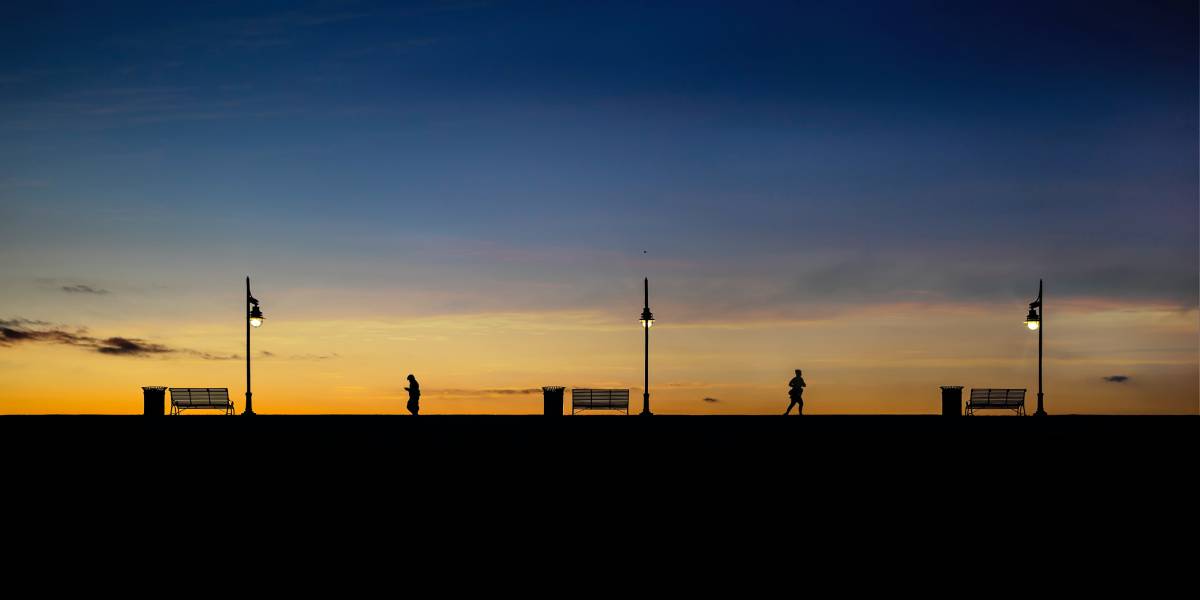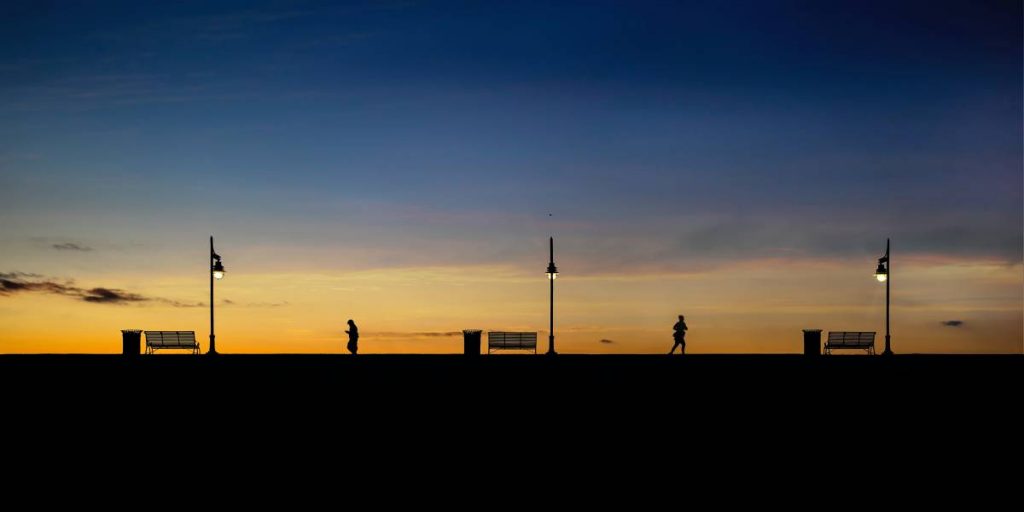 The city of Baton Rouge gets its name from a Frenchman by the name of Pierre Le Moyne, who led an expedition in the area along the Mississippi river in 1699. These French explorers found a pole covered with the blood of fish and animals that served as a boundary between native Indian communities. This blood-red stick became the moniker of Baton Rouge, which literally translates to 'Red Stick'.
The city of Baton Rouge, founded back in 1817, was selected as the capital for the state of Louisiana in 1849 in 1849 and it has been growing ever since. Currently, it's the second-largest city in Louisiana and home to one of the largest ports along the Mississippi River, with plenty on offer for those who want to call it home. Read our guide about moving to Baton Rouge in order to get an overview of what to expect.
Pros And Cons
Pros
Rich History And Culture
Baton Rouge is a melting pot of historical and cultural diversity. This city finds its foundation back in 1721 as a site of the Muscogee boundary marker. Later on, it became the state capital of Louisiana in 1849. It is no wonder that Baton Rouge has a lot of historical monuments and legends that will keep you exploring for quite a while after you move.
Diverse Population
Baton Rouge has managed to retain its older population, which continues to grow consistently. It's also a college town, meaning that the rate of migration of college students is consistently high as well. So, as a resident of this city, you'll meet a great mix of ages in your day-to-day life.
Affordable Cost Of Living
The cost of living in Baton Rouge is a little lower than most of the cities in Louisiana as well as most of the cities in the country. This takes away a lot of stress that comes in with the idea of setting up shop in a new place.
Quality Education
Baton Rouge is home to some top-notch schools in the state, especially when it comes to higher education. Some of the best educational institutions in the area include Southern University, Louisiana State University, and Baton Rouge Community College.
Cons
Relatively High Crime Rate
The crime rates in the city of Baton Rouge are higher than a few of the denser urban areas in the country. This is a direct result of poverty and unemployment in the city, and could be a concern for you if you're planning on moving here.
High Poverty Rate
The city of Baton Rouge has a poverty rate of 17%. This is much higher than the average poverty rate across cities in the country, which swings between 10% and 13%. This poverty rate has its roots in the history of the city, however, improving the quality of education and other employed strategies look promising in this case.
Hot And Muggy Climate
Baton Rouge is on the border of the Gulf Of Mexico and borrows the climatic conditions from this neighbor. Because of this, the temperatures are higher than most of the country in general and the summers are hotter and muggier.
Weather In Baton Rouge
The climate of Baton Rouge is classified as humid and subtropical. The winters in this region are mild, and the summers are hot, humid, and long. Plus, there's a possibility of dangerously high winds and tornadoes throughout the year. The average annual temperature of this region generally ranges from 43°F to 91°F.
Speaking of the summer season, it lasts for around 4 months from mid-May to late September, with the hottest month being July and the average high temperature being 86°F. Generally, the temperature swings between 74°F and 90°F.
The winters in Baton Rouge are very mild. They last for three months between December and late February. The coldest winter month in Baton Rouge is January and the average temperature is below 67°F. Broadly, the temperature can swing between 43°F and 62°F.
Being a neighbor to the Gulf Of Mexico, there is a very high probability of winds and rainfall throughout the year. Moreover, this city is also exposed to tornadoes and hurricanes.
Cost Of Living In Baton Rouge
Buying A House In Baton Rouge
The city of Baton Rouge offers its residents a bunch of housing options, from high-rise apartments to historic bungalows and everything in between. The increasing millennial population in this city has given rise to a lot of modern housing options as well. You have luxury apartments in the Downtown area and neighborhoods like Perking Rowe and Longfarm Village have housing as well as work & retail spaces.
The best part is that the affordable cost of living in this city makes all the different accommodations accessible to everyone. Moreover, Baton Rouge residents don't have to pay property taxes on the first $75,000 of their primary residence, making it much more accessible. The table below shows you the median home value of Baton Rouge compared to the US median with data from Zillow.
| | | |
| --- | --- | --- |
| | Baton Rouge | United States |
| Median Home Value | $215,201 | $325,667 |
Renting A House In Baton Rouge
The city of Baton Rouge is a college town. It sees a lot of students coming in and they contribute to a large number of renters that live in this city. In fact, about 46% of the population in this city live on rent according to Point2homes.
Fortunately, this city is known for its affordable housing costs that have made all sorts of houses and apartments accessible to renters. So, if you're moving here as a student, you can choose between apartments, houses, and frat houses.
| | | |
| --- | --- | --- |
| Apartment Size | Baton Rouge Monthly Average Rent | US Average Monthly Rent |
| Studio apartment | $730 | $950 |
| 1-Bedroom Home | $766 | $1,050 |
| 2-Bedroom Home | $898 | $1,280 |
| 3-Bedroom Home | $1,137 | $1,680 |
| 4-Bedroom Home | $1,418 | $1,950 |
Taxes In Baton Rouge
Baton Rouge is in the state of Louisiana, which is known for having tax rates that are not necessarily the lowest, but not exorbitant either. The residents of Baton Rouge have to pay income, property, and sales taxes every year. Here are the fundamentals of taxes that you would need to know when moving to Baton Rouge.
When it comes to income tax, the city of Baton Rouge levies a progressive tax rate that is divided between four income brackets. At its highest, the effective combined income tax rate in this city is 18.91%.
The property tax rates in Louisiana, and consequently in Baton Rouge, are some of the lowest in the country. One of the reasons for this tax rate is the state's homestead exemption. All in all, the effective property tax rate in Baton Rouge is 0.53%, which is the fifth-lowest in the country.
Last but not the least, the combined effective sales tax rate for 2022 is 9.95%. This is a total of the state and city tax rates; the sales tax rate for the state of Louisiana is 4.45%, while that for Baton Rouge is 5.5%.
Expenses In Baton Rouge
The overall cost of living in the capital city of Louisiana is lower than the rest of the country. Once you start living here, you will be paying around $128 for basic utilities like electricity, water, cooling, and garbage disposal. Add a decent internet connection to the bunch and you will end up spending around $74 per month.
When it comes to the food, if you're the kind to prefer cooking for yourself, you might find yourself in a store paying around $4.25 for a gallon of milk, $2.30 for a loaf of bread, and $2.40 for a carton of eggs. On the other hand, if you decide to treat yourself to a meal, Numbeo tells us that a trip to a mid-range restaurant will cost you around $35-$40.
One of the biggest concerns when moving to a new place is the availability and cost of healthcare. In Baton Rouge, a typical trip to the doctor will cost you around $125, while the same for your pet will cost you about $54.
Also Read: Average Living Expenses of Single Person
Crime Rate In Baton Rouge
The total crime rate is determined by analyzing the number of crimes committed per thousand residents and putting them on a scale. The number of total crimes is a sum of violent and property crimes committed in that area. According to Neighborhoodscout, the total crime rate of Baton Rouge is 56.78.
When it comes to violent crimes, the city of Baton Rouge sees a crime rate of 9.22, which is more than double the national average of 4. This crime rate brings the chances of becoming a victim of violent crimes in Baton Rouge to 1 in 108.
Property crimes in Baton Rouge are considerably high. According to Neighborhoodscout, the rate of property crimes is 47.56, which is also more than double the national average of 19. Your chances of becoming a victim of property crimes in Baton Rouge to 1 in 21.
Economy And Employment Opportunities In Baton Rouge
For the longest time, the economy of Baton Rouge was driven by the trade industry, majorly dependent on the port in this area. The presence of this port has also facilitated manufacturing and agribusiness.
While these three are still the biggest industries in the city, a few more industries like life sciences, software development, and other tech-based industries were introduced in this area to stabilize the economy. All of these industries had contributed to bringing the GDP of the Red Stick to around $52,786 million in 2020.
That being said, when it comes to income, the average resident of Baton Rouge can earn between $37,000 and $177,000 per annum. According to Census.gov, the unemployment rate in Baton Rouge was 3.2 in December of 2021. This can be attributed to the employers in the area. To give you a clearer idea of the job market in this city, here is a list of the biggest employers:
BASF Wyandotte Corporation
Baton Rouge General Medical Center
Dow Chemical Company
Exxon Mobil
Georgia Gulf Corporation
Education In Baton Rouge
The quality of education in Baton Rouge has been a topic of conversation in the past. It was known to have some of the lowest turnout rates and was heavily criticized for this. However, that seems to be changing. There have been many amendments and new strategies put in place for the improvement of the education sector.
This city is home to 56 elementary schools, 16 middle schools, and 18 high schools, along with three major universities. In order to make it easier for you to locate a school or college of your preference, here is a list of the best ones in and around Baton Rouge.
Schools
B.R. Foreign Language Acad. Immersion Magnet
Westdale Heights Academic Magnet School
LSU Laboratory School
Sherwood Middle Academic Academy
Baton Rouge Magnet High School
Liberty High School
Colleges & Universities
Louisiana State University – Baton Rouge
Baton Rouge Community College
Franciscan Missionaries Of Our Lady University
Traffic And Transportation In Baton Rouge
Once you move to Baton Rouge, you will invariably experience the insane traffic that this city faces every day. While the quality of roads is decent, they are not equipped to handle the growing population and their vehicles.
That being said, owning a vehicle is very important if you plan on going around the Red Stick. There are a few routes that the bus service covers, but the routes are very limited in terms of the locations they cover and most of them end around 6 pm.
Best Places To Live In Baton Rouge
Garden District
Sprinkled with historic properties and architecture dating back to the early 1900s, Garden District is one of the best places for young families and young professionals.

Garden District is divided into three historic districts and is within walking distance from some of the best schools in the city. Moreover, this location is also surrounded by a lot of local businesses, a huge park, and the LSU. So, if you are looking for a place that is relatively quiet but still has some activity, Garden District might be the answer to your prayers.
Population: 12,033
Median Home Value: $217,470
Monthly Median Rent: $945
Annual Median Household Income: $50,735
Spanish Town
If you are looking for a neighborhood that is the perfect mix of small-town charm and big city feels, Spanish Town is the place for you. This neighborhood was established in 1805 with the sole intention of helping Spanish citizens' culture and language to thrive.
Ever since, this place has managed to be colorful, active, and popular. It is a little crowded and dilapidated, but what it lacks in infrastructure, it makes up for with its personality. The best part is, Spanish Town is right outside of Downtown, making it perfect for young individuals to live here.
Population: 9,019
Median Home Value: $217,001
Monthly Median Rent: $1,099
Annual Median Household Income: $58,378
Southdowns
Southdowns is a neighborhood that will show you all the facets of Baton Rouge. To the west, you will find a lot of local businesses, popular restaurants, and bars. You have shopping centers and food establishments continuing into the east. The Southern end of this neighborhood is the residential area with houses and large backyards.
The overall neighborhood is full of subdivisions, parks, and attractions. It is also ideal for the residents who intend on using Interstate 10. Southdowns has been growing at a decent pace and still manages to keep its facets defined to its locations.
Population: 33,635
Median Home Value: $283,101
Monthly Median Rent: $1,116
Annual Median Household Income: $71,806
Mid City
Mid City is arguably the most popular location in Baton Rouge, and is known for the availability of multiple local businesses and its laid-back vibe. Mid City consists of two major neighborhoods: Ogden Park and Capital Heights, the latter of which is the quieter and calmer neighborhood.
This area was predominantly inhabited by young professionals and singles, but has seen a steady increase in the number of families moving in as well. This is majorly because of the easy access that Mid City provides to some of the best schools, several local businesses, and a healthy, tight-knit community.
Population: 48,570
Median Home Value: $84,555
Monthly Median Rent: $778
Annual Median Household Income: $84,088
Also Read: Moving To Louisiana – A Relocation Guide for 2022
Summing Up
Despite its small size and its hot and muggy climate, Baton Rouge is one of the coolest and calmest cities to live in. It is true that the city had a reputation as a very lethargic place in terms of job opportunities, but that has changed quite a bit and is still changing for the better.
Baton Rouge will give you all the excitement and adventure that you will look for, with its own colorful twist. It will also allow you to live a life without worrying about the quality of education, making it paradise for the people who want to settle down in a serene city.
FAQs On Moving To Baton Rouge
What Is Baton Rouge Known For?
The capital city of Louisiana, Baton Rouge is very well known for its historical and cultural diversity and the landmarks that are a result of the same. Other than that, this city has an amazing food scene which is fairly famous.
Is Baton Rouge Unsafe?
The total crime rate in the capital city of Louisiana is concerning. The number of violent as well as property crimes is more than double the national average. However, there are a few neighborhoods that are known for their safe and secure status.
Is Baton Rouge A Nice Place To Live?
The city of Baton Rouge is a fast-growing city that is known for its pleasant and safe neighborhoods. There are a lot of green spaces and top-notch schools as well. All of this makes Baton Rouge a great place to live in.
Also Read: Moving To Tallahassee – A Relocation Guide for 2022
Enter your information
Almost done!
Enter your information to view your quote.
Your information is safe with us. By using this service, you agree to receive email communications solely regarding your relocation process