Step-By-Step Office Moving Checklist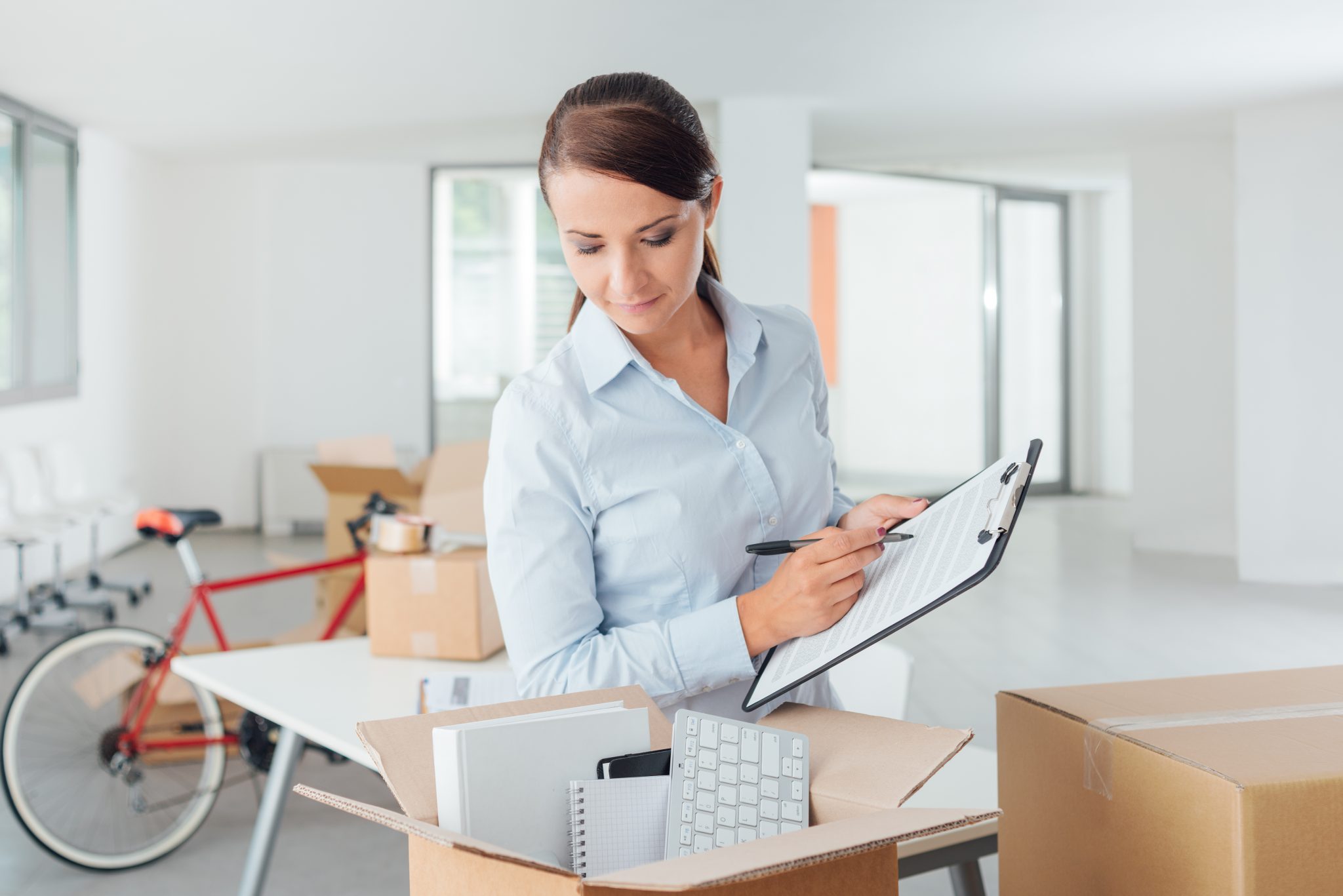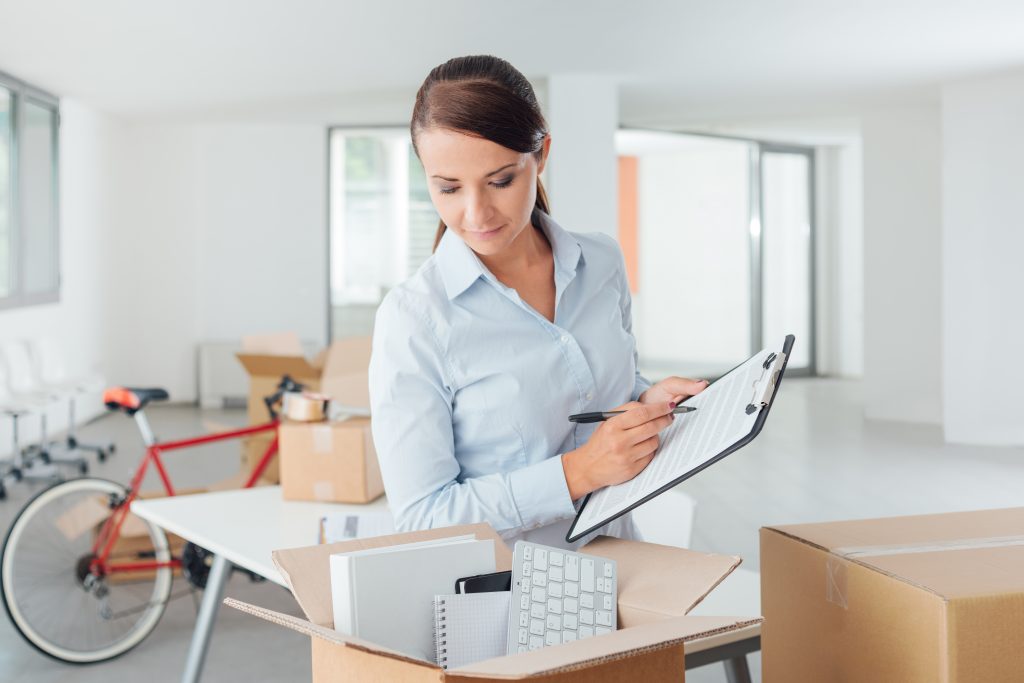 Businesses, like families, can outgrow their current office space. According to research, moving offices can significantly impact your employees. Whether it is for your business growth, company relocation, or simply a change of scenery, moving offices can substantially affect your employees.
The majority of the businesses are looking to change their physical working environment after a global pandemic to meet the necessary social distancing regulations. Regardless of your organizational circumstances, as your business evolves and expands, your current office will eventually become insufficient to support all of the personnel and technology you require. When that happens, you'll be confronted with a complex but necessary evil: change. While change can be beneficial in the business world, it is also something that many employees and business leaders struggle with.
We've compiled our ultimate office relocation guide to assist you in running your office move smoothly, mitigating the negative effects of change, and positioning your move as a positive, exciting development for your business and your employees. Our handy step-by-step checklist will assist you in planning and preparing for your big office move.
Step 1: Consider your office relocation requirements
Moving your office location can boost employee morale, increase productivity, and expose your company to a new talent pool. Before making the big move, it is critical to assess your company's needs. There are numerous reasons for relocating an office, but identifying the reasons for relocating early can help you form a more strategic, well-thought-out office moving process.
Step 2: Plan your office relocation.
A well-organized office move plan is essential in any transformation strategy, whether you're switching to a new phone system or a different office. Make sure to follow these following guidelines when creating an office relocation plan:
Make a schedule for your office relocation, including deadlines for implementing new technology and systems.
Examine your new location and ensure that you are familiar with its IT capabilities, facilities, and utilities.
Sketch out your office space and consider changes you might need to make to workstations, IT infrastructure, and fixtures.
Consider how your office relocation will impact any ongoing projects.
Step 3: Determine your costs and plan your budget
Moving offices can be costly and a major disruption in terms of the costs incurred by any downtime. Before establishing a budget, it is critical to identify all potential costs for your office relocation. This allows your office relocation project manager to determine what level of funding is reasonable and feasible.
To help you get started researching costs and hidden expenses, we've compiled a list of common moving expenses to consider.
See Also: Long Distance Move On A Budget
Rent (including rent reviews and VAT)
Deposits and dilapidation fees
Contract break fees
Administrative/agency fees
Security
Removal company/relocation suppliers
Storage fees
Insurance
Service charges
Refurbishment/interior design fees
Utilities
Connectivity and communications provider fees
Post redirection
Step 4: Make a project task checklist
When you decide to change offices, you'll need a plan to ensure that you don't overlook any important details during the relocation process.
If not handled properly, an office move can cause a slew of problems and significantly harm your bottom line. Stepping back early to strategize and plan your major business maneuver carefully can prevent staff frustrations, missed invoices, and damaged customer relations, focusing on retaining maximum productivity and reducing disruption for your staff and customers.
After establishing a budget and estimated office relocation costs, you'll need to create a comprehensive project checklist with clear goals and objectives that your project team and staff can easily follow. Include measurable goals for timeframes and minimizing downtime in your complete and feasible task checklist.
Remember that when project managing your upcoming office move, it is critical to ensure that you can plan & prepare everything ahead of time and make a move on the day with minimal downtime and disruption to your staff.
See Also: How To Create A Moving Checklist
Include the following dos and don'ts in your checklist:
Do's:
Appoint an office relocation manager
You must appoint one person to oversee your office relocation project. While you will require buy-in from your entire team and your manager will require people to delegate to, your office relocation will require one point of contact responsible for budgeting, planning, and responding to any inquiries about your office move.
Give yourself plenty of time to plan
The planning process for your office move should begin at least 3-6 months before the deadline. Allow yourself enough time to budget, research, delegate tasks, and ensure that all of your logistics are feasible within that time frame.
Determine your priorities (but not just within the senior leadership team)
You may wish to focus solely on lowering your rental costs, whereas your employees may require ample parking or a safer environment when they leave late at night. Surveying with your employees can help you feel more engaged and involved with the project, so consider their needs when compiling your priorities.
Describe your budget criteria
Once you know how much everything should cost, it is easier to determine your overall budget. As a practice, always overestimate your budget to have some wiggle room if things cost a little more than you anticipated.
Make a reasonable timetable and stick to it
Set a reasonable timeline, outline deadlines, and assign specific tasks to your project team members. Try not to miss deadlines; the sooner you complete the checklist, the less stressful your action day will be.
Don't:
Do not attempt to perform the move yourself
While it may be tempting to save money by hiring an office removals company or managing the whole move on your own, make sure you share the load. Don't underestimate the scope of an office relocation project. Make sure to delegate and hire a reputable removals company to assist you with the heavy lifting.
Don't undervalue your budget
There's no denying office relocation will be expensive. Accept it and leave yourself some wiggle room so that if things turn out to be more expensive, you'll have something to fall back on. Treat your team to something special to help everyone celebrate their new workplace if they don't.
Don't leave everything until the last minute
Procrastinating on your relocation process is not a great idea. As the saying goes, relocating a house is the most stressful life event we must face. Moving offices is stressful, but if you keep to your timelines and don't squeeze in your logistics at the last minute, your move may go more smoothly than you expect.
Don't exclude your employees or customers
Sharing your plans and letting your employees know how they can help can significantly impact their morale. Onboarding your employees with the office relocation is critical to increasing employee engagement and gaining mass buy-in from your workforce. Similarly, communicating with your customers early and informing them of your office relocation could help strengthen your customer relations in the long run.
Don't overlook the minor details
Making time to brainstorm with your project team can help ensure that you have considered all of the finer details. Make a list of the general supplies you might need, such as the ones listed below:
Storage boxes in varying sizes
Packaging papers and bubble wrap
A packing table / dedicated packing desk
Permanent markers and labels
Air-filled padding
Step 5: When relocating offices, prepare your office equipment.
What are your plans for your physical hardware when you relocate to a new office? If you intend to migrate to cloud communications or already have a hosted system, all you need to do is relocate your desk phones and other endpoints. If you already have a complete business communication system in place, consider whether it's time to upgrade or whether it's worth taking with you.
When preparing your office equipment for relocation, keep the following things in mind:
Create a list of all the IT and telecommunications assets you intend to bring with you to your new office.
Determine whether all of your assets will function properly with the IT infrastructure in your new location.
Determine whether it is time to upgrade various aspects of your communication strategy by moving to the cloud.
Consider any upcoming IT/Telecoms acquisitions or upgrades and whether they can be completed concurrently with the move.
See Also: How To Prepare For A Long Distance Move
Step 6: Configure Your Telecommunications System
As previously stated, the hardware in your telecommunications system is only one component to consider during your office relocation. You will also need to consider other areas of your business communications strategy. Consider the following telecommunications system office relocation checklist:
Determine what action you need to take about voice data in your new system. Will you embrace new technology and cloud solutions?
Determine the number of phone lines you require and notify your telecoms provider if you intend to remain with them.
Determine what you'll do with your existing phone numbers. If your customers are already familiar with them, keeping them the same may be worth keeping them.
Look into any upgrades available as part of your relocation. Is it true that more bandwidth opens up new communication possibilities?
•Make backups of any voice or communication data you intend to bring. Cloud storage will ensure that you can quickly get back up and running on the other side.
Step 7: Take Charge of Your Security When Relocating Offices
Finally, don't forget about the administrative details when relocating your office. Use the time to review your network security and ensure that everything is secure. Here is a couple of things to consider while managing your network security before relocating your office:
Make a list of all your assets and resources, and devise a strategy for protecting your data in transit.
Make a list of employees and the network access rights they should be granted.
Before the office relocation, go over your security policies in detail and, if necessary, update them.
Examine contracts with security vendors and investigate security solutions offered by your telecommunications provider.
Conclusion
Get a head start on big-picture logistics by determining the budget for the move right away, delegating responsibilities internally, and seeking professional assistance where necessary.
Other arrangements, such as mapping out your new office and ordering new keys, should be completed before the chaos of the moving week to ensure a smoother transition (especially if any last-minute surprises arise).
Office relocation services can assist with packing boxes to setting up desks and chairs. Some even offer transition planning and junk removal services, removing another item from your to-do list.
See Also: Home Depot Moving Boxes
Frequently Asked Questions
What is a relocation strategy?
An office relocation plan is considered a tool that outlines the tasks that must be completed to complete a successful move. It should also state who is in charge of each task, the requirements, and when the tasks must be completed.
How do you deal with an office relocation?
An office relocation can be a fantastic opportunity to inspire positive change. By involving employees in the office relocation, you can improve communication.
Enter your information
Almost done!
Enter your information to view your quote.
Your information is safe with us. By using this service, you agree to receive email communications solely regarding your relocation process