Tips for Moving Across Town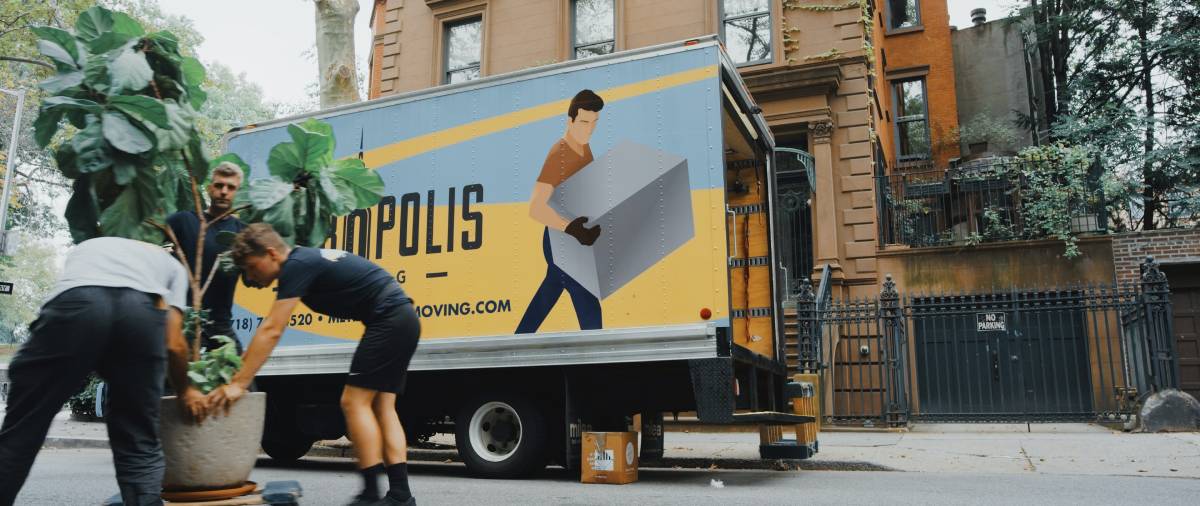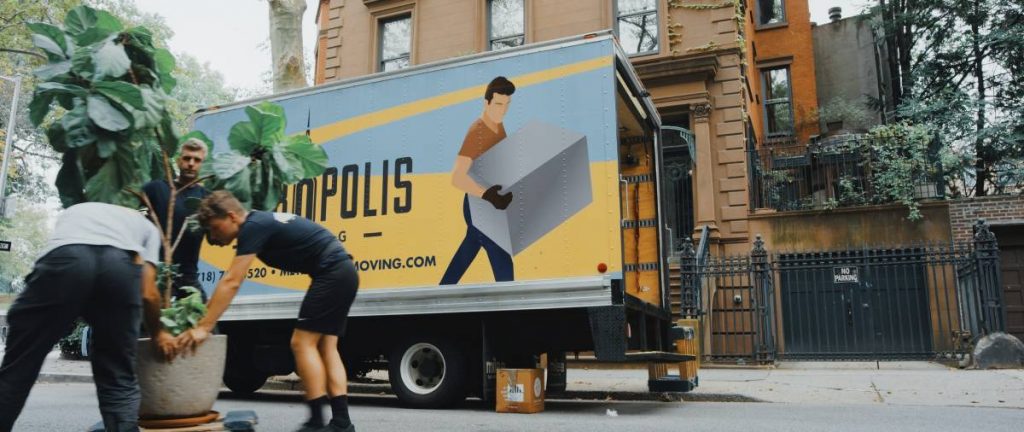 Moving is exciting but not easy, especially when you have to pack all your belongings to move just a few blocks away. However, a local move very close to your current house can be easy because you can take as many rounds as possible, from the new home to the old. Packing for moving around the block can be done differently than what you need for the long or medium-distance move. Follow some tips and tricks to help you move smoothly closer to your current home.
Purge your possessions
Before starting the moving process, you should first look at your possessions. The more you have, the more the number of boxes, the more the amount of weight. So the first step toward the moving process should be paring down your belongings. Go through each room one at a time, each drawer, each cabinet, and assemble all the things of the same categories into one pile.
For example, place each individual's clothes and shoes in different piles, toiletries in another, stationary in one pile, cleaning products in another, etc.
Arrange for five different bins with label:
Donation: Donate all the things you do not use anymore and are in good condition. You can contact local charities and donate all your stuff to them.
Sell: you might want to sell some expensive clothing, electrical appliances, art, etc., which is new or rarely used and you cannot carry with you to your new home. You can sell your stuff online or organize a garage sale at your home.
Give away/throw: Let go of appliances and gadgets that are not in working condition, old torn or stained clothes, and other items of no use.
Recycle: Make sure you sort out recyclable stuff in a different pile and dispose of it accordingly. The need of the hour, for now, is to be environmentally friendly and save your stuff from going into landfills.
Pack: This bin is for what you want to take to your new house. Ideally, it would be best if you took things of practical, aesthetic, or sentimental value to you and your home. Pack them well and arrange them according to their categories in labeled boxes. This way, you can keep your new home beautiful and clutter-free.
Purging your unwanted possessions will save you time, effort, and money. You can start with a clean slate in your new home. You'll need fewer packing supplies and a smaller moving vehicle, resulting in very little moving expense.
Get the right packing supplies
You may not need very specialized packing supplies when moving across the country. You will need the usual essentials like packing boxes, packing papers, box liners, tapes, bubble wrap, etc. Ideally, it would be best if you got good-quality packing material to avoid mishaps or wear and tear.
Here are many other options to save on packing supplies:
Use packing materials that you already have, like suitcases, backpacks, cloth shopping bags, laundry baskets, trash cans, crates, and buckets.
Re-use packing supplies since you will take many rounds to your new house. Take the packed boxes, empty them, and return them to repack other stuff.
Don't empty the dressers and the set of drawers. It would help let all the small items be in the drawers, provided they are not very heavy or bulky. You can wrap the drawer in plastic wrap to keep the things in place, cover it with a blanket for extra protection.
It is unnecessary to make a box of essential items for a cross-city move, as the items will reach your home on the same day. However, it is advisable to pack an essential bag just so that you don't have to go through your boxes if you are tired.
Packing tips for moving across town
Leave clothes on hangers is a tip that will help you reduce unnecessary labor
Place a blanket on the backseat of your car, carefully put your clothes (with the hangers) fl t on top, wrap the blanket over your clothes to provide extra protection during the transportation. Transfer the clothes to the closet, as is, when you reach your new home.
Carry your food items
It is not possible to transport frozen food and perishables across the country, but it can be done across town. You can move food from the fridge or freezer to a cooler, and other food items can be packed inadequate containers. Even on a hot summer day, they should remain in excellent condition, as you're only traveling a few miles.
Transport things not allowed in moving truck
You can transport cleaning supplies, paints, fuel tanks, and other hazardous materials to your new home, your car, as it is not allowed in the moving truck. Avail of the benefit of moving locally, make sure that you pack them well and keep them away from continuous heat. 
Move your plants and pets
House plants may not survive a cross-country move but will be great to move for a short journey. Your pets also shouldn't experience any problems moving across town either.
Schedule deliveries of newly put chased items to the new address
Carry valuable items in your car
While the local movers can shift all the big furniture and boxes in the moving truck, you should carry your essential and valuable suitcase. Like carrying a bag of essentials, have valuable items in a small packed designated bag. It will save you a lot of tension and heartache, as you will rest assured of your valued possessions.
DIY in-town move
Whether a cross country move or a cross-city one, moving still needs a lot of planning, from packing to loading in a truck, driving to your destination, unloading, and unpacking. You will probably want to organize a self-move if you move only across town. It is sensible to plan and execute a DIY move in this case. This can be an excellent opportunity to test your organizational and operational skills. 
Budget your DIY move
To make a move in the best possible way, you should plan and work towards creating a cross-town moving budget. Considering all your requirements, for example, if you have a big house with heavy furniture you will need to hire a big moving truck, moving equipment and a couple of professional loaders. Keep in mind the use of your time, money, and your stuff's safety.
Packing supplies and moving equipment
Arrange for the right quality packing supplies to keep your things safe and sturdy when being loaded and unloaded. Suitable equipment and organization will help you move your packed items efficiently. You will need to rent a truck, moving equipment like furniture sliders, a moving dolly, and a lifting crane.
Moving truck
Arrange for a moving truck much in advance, especially if you are moving in the busy months of the spring and summer seasons. It is not easy to book moving vehicles during these months if you leave it last minute. If you are moving alone and do not have any big furniture pieces, you can also arrange the move in your car. You can also use the cars of a couple of friends to accomplish the move in one go.
See Also: Does My Moving Truck Need to Stop at a Weigh Station? 
Ask friends and family for help
Moving houses is the time when you sincerely need help. Don't hesitate to ask for help from your friends and family members. They can help you pack and load boxes, big and small furniture pieces, and electrical appliances. Friends can help you by carrying a load of boxes or devices in their car to your new house and help you set up too.
Hiring movers
If you are moving across the city only, professional assistance will not be necessary. You have to decide, taking into account the size of your household and, most importantly, your budget. The local move also requires the same effort of packing, loading, and moving. Only the distance to be traveled is much less. 
Local movers
Local movers charge differently than long-distance movers. Time is the factor that determines the cost of your move. In-town movers charge by the hour, so time is MONEY. Ensure you are well organized and ready before the movers come in so that the least amount of time is taken to complete the task. You are not typically required to pay for extra insurance for the local move. Get quotes from a few in-town movers to access their rates.
Heavy furniture
Use the professionals to move and load your heavy furniture, as they know how to move bulky pieces efficiently. Besides, moving heavy furniture is not for amateurs. It can be dangerous and cause accidents harming you and your property. 
See Also: How to Move Heavy Furniture by Yourself
Special items
Special items in your house require special attention while moving. It would help if you did not even attempt to move them. A professional has the expertise to handle a piano, grandmother's clock, or an exquisite chandelier. Trying to be thrifty would be like 'Penny Wise Pound Foolish.'
Your move-in and move-out time should be on the same day
The most beneficial thing about moving within the city is that you can have a look at your new home as many times you want. Instead of just loading a truck, you can move your things in batches throughout the moving day. It would help if you got possession of your new house a week in advance, so you can repaint, make minor repairs, spring clean the place, and move in a few things in advance.
Pack things not used daily much in advance, like books, decorations, art, seasonal clothing, etc. You can carry many such pre-packed loads whenever you visit your new home; this way, your number of boxes on a moving day will be reduced. It's also advisable to take your pet along whenever you visit your new home as it will give it a feeling of familiarity before your final move.
Change your address
Typically, it would help if you informed the change of address (COA) 2 weeks before the move. You should fill out the COA forms at the USPS, preferably before the move, so that you don't lose any parcels or emails during the moving period.
Also Read: Address Fraud: Things You Should Know
There are four options to change your address:
Change your address online
The easiest way to get this task out is to head to the USPS's official Change of Address page. This is fast and secure and makes the procedure very quick and simple.
Change your address in person
Go to the nearest local post office and fill out a PS Form 3575 form to initiate the procedure. To save time, download the form in advance (from here) and take it to the closest U.S. post office after filling in your details.
Change your address by phone
Just dial 1-800-ASK-USPS and follow the pre-recorded instructions.
Change your address by mail
Print and fill the PS Form 3575 by hand, then mail the completed form with First Class postage to POSTMASTER, United States Postal Service.
Conclusion
Thus, moving within the city can be a great experience if you are well-prepared and organized. You can save money and time by using local movers and taking your time in packing and moving your belongings. Remember to change your address before the move to ensure that you don't miss any important mail or parcels. All the best for your move!
FAQs
What should you move first when moving?
You should move your essentials first, like toiletries, bedding, and clothes. You can live without most of your other belongings for a few days.
How can you make the move less stressful?
The key is to plan ahead and take things one step at a time. Delegate tasks to family and friends, and remember that it's not a race.
What should you do if something breaks during the move?
If something valuable breaks, you may need to file an insurance claim. Be sure to document the damage with photos and keep all receipts.
Can you move with a pet?
If your pet is comfortable with traveling and you have a friend or family member who can take care of it, then yes, you can definitely move with your pet.
Can you move during the winter?
Yes, but be aware that bad weather can slow down the process. Make sure to pack extra blankets and clothes for cold weather moves.
How can you save money on a move?
There are several ways to save money on a move, like doing some of the packing and loading yourself, taking advantage of freecycle groups, and getting rid of unnecessary belongings.
Enter your information
Almost done!
Enter your information to view your quote.
Your information is safe with us. By using this service, you agree to receive email communications solely regarding your relocation process