Moving From New York To Texas – A Detailed Guide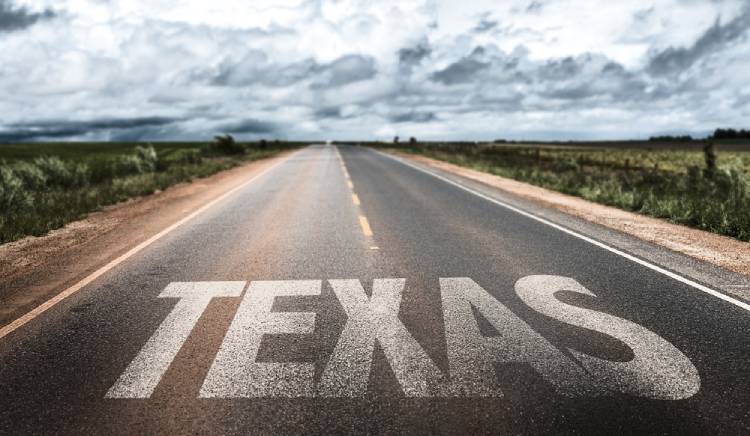 Tired of the fast-paced New York life? Looking for that relaxed, calmer suburban approach to your daily life? Well then Texas is the place for you.
In this article, we'll cover everything you need to know and expect, about moving from New York to Texas. But first, be warned. New York and Texas are as different as they come, in every aspect from the weather to the cost of your groceries.
Some Crucial Points To Explore Before Moving From New York To Texas
Weather
Simply put, the weather is much warmer in Texas than in New York. So if you happen to be the sort of person that loves the long winter chill and snow, then Texas may not be the destination for you. However, if you're looking to get away from those bone-chilling New York winters, then you're on the right path.

Though the warmer Texas weather is prevalent year-round, during the hot and humid summer months, you'll be accosted with temperatures ranging anywhere from 80°F to 100°F. The rest of the seasons are generally mild in comparison. The winters, though shorter than in New York, are far gentler, with temperatures dropping to a very welcome range between 50°F to 60°F.
If you also find yourself craving a coastal climate, the vast breezy stretch of coastline along the Gulf Of Mexico would be a great place to hop on down for a getaway.
Also Read: 10 Largest Cities in Texas
Cost Of Living
New York is one of, if not the most, expensive states in the country. So it's no surprise that the cost of living in any other state is much better than in New York. That being said, the cost of living in Texas is almost half that of New York. In fact, according to Salary.com, it's an incredible 46.1% cheaper.
One of the biggest sectors where a New Yorker would probably be most surprised after moving to Texas is the housing market, where prices are about 50% cheaper than in New York. If you're not a homeowner in New York, that could very well change down in Texas. Let the numbers speak for themselves.
NeighborhoodScout puts the median value for a home in Texas to be around $191,902, and the rent to be around $1,428 a month. Back in good old New York, NeighborhoodScout estimates the median home value to be $494,851 and with the rent averaging around $2,352 per month. Now that difference is worthy of the sound of a New Yorker's jaw hitting the floor.
Taxes
Nobody likes them. Not even Texas. Finding that hard to believe? Have a look for yourself!
| | | | | |
| --- | --- | --- | --- | --- |
| State | Income Tax | Sales Tax | Property Tax | Gas Tax |
| Texas | None | 6.25% – 8.25% | 1.69% | 20 cents per gallon |
| New York | 8.82% | 4% – 8.875% | 1.69% | 98 cents per gallon |
Groceries
Long story short, pretty much everything is cheaper when you move from New York to Texas. MyLifeElsewhere estimates that the cost of groceries in Texas is 16.5% cheaper than in New York. The cost of a loaf of bread and 1 liter (0.26 gallon) of milk in Texas is $$2.28 and $0.74 respectively. The same would cost $3.02 and $0.96 in New York.
Utilities
The total cost of utilities comes to around $356 a month in Texas, which is cheaper than the $374 in New York.
Though Texas is cheaper, you have to consider additional aspects that you probably didn't have to consider in New York. For example, Texas is a warm state. Coming from a state with a cooler climate like New York means that you most likely will invest in an air conditioner. This can easily bump up that electricity bill.
The Economy
Texas and New York are among the most populous states in the United States. As such they're also one of the biggest contributors to the US Gross Domestic Product or GDP. The state of New York contributes 7.6% of the US GDP while Texas contributes 9.2% of the GDP.

New York is an economic powerhouse. Behind its share of contributions to the nation's GDP are the finance, trade, healthcare, real estate, media, publishing, manufacturing, and information technology industries. The state is a melting pot of the best companies in the world in these respective fields.
But don't count Texas out of the race. This state went from not even being in the same conversation as New York, when talking about the economic contributions to the US, to one of the larger contributors to the GDP. Texas has a booming economy, whose rise doesn't seem like it will plateau any time soon. Some of the industries leading the charge are agriculture, tourism, oil and petroleum, and entertainment. In recent years, a whole new era has brought a rise to new companies and industries like education, health, business and financial services and information technology.
Indeed.com lists the below mentioned professions as the top paying jobs in Texas.
| | |
| --- | --- |
| Profession | Average Salary Per Annum |
| Lawyer | $70,183 |
| Pilot | $88,875 |
| Petroleum engineer | $90,000 |
| IT manager | $88,875 |
| Chief Executive Officer | $104,425 |
While we're on the topic of jobs and professions, let's have a look at how Texas fares when it comes to the unemployment rate. According to the US Bureau of Labor Statistics, the unemployment rate in Texas has dropped to 5.9% as of August 2021, while New York still ranks as one of the states with the highest unemployment rate at 7.4%. Clearly if your reason for moving states is employment, then that's a wise decision. Well, to be fair almost all the other states have a better employment rate than New York.

When it comes to the average household income between the two states, New York does have the upperhand. The median household income in New York is $68,486, which is $6,612 more than Texas' median household income of $61,874. But this isn't really a big deal when you consider the lower cost of living and housing market in Texas. Granted your salary could also take a hit, but in the grand scheme of things, it may just not matter at all.
Also See: Moving from California to Texas | Moving From NYC To LA – A Detailed Guide
Getting Around Texas
Before we get into all the modes and options of transport and travelling in Texas, let's talk about the very best way to get around, driving.
Texas is a state that is spread over a large area and the people make use of that space. Public transport, though present, is not anyone's first choice when they want to make a trip anywhere. Be it a run for supplies or a visit to your dentist, driving would save you time and is a much more comfortable option when you do not have to share the air conditioning with other passengers. Especially in the Texas heat. So if you have a mode of personal transportation, that's how you would most likely be getting around.

Aside from driving, you have a few other modes of transport to help you get around. There's the METRO (Metropolitan Transit Authority of Harris County), DART (The Dallas Area Rapid Transit), and a light rail network called DCTA (the Denton County Transportation Authority) that runs daily within and to neighboring cities. Aside from that, you also have the usual Greyhound bus services as well as three Amtrak trains which run both intercity as well as interstate services. However, it's best to keep in mind that these services will most likely only run services to and from the major cities in the state.
Also Read: 5 Best Cheap Neighborhoods to Live in NYC
Best Places To Live In Texas
Being as large as it is, the state of Texas has a lot of variety when it comes to picking out that perfect place for you to settle in. Here are a few of the places that we believe are the best places to settle in.
Irving
If you're looking to move out of the bustling city life and are in the market for that quiet suburban life that you see in movies, then Irving is the place to be. An inclusive, diverse, and inclusive community, the residents of Irving have access to a plethora of activities for families and young professionals alike. Being located just 12 miles away from Dallas, it literally gives you the best of two worlds and is the perfect place for people who want to work in the city, but want to live outside of it.
Home to great food, better art, and an even better housing market, Irving is an especially popular place to settle down with your family. Being only 15 minutes from the DFW International Airport is the cherry on top that will make it easier for the move.
Population: 236,546
Median Home Value: $220,449
Monthly Average Market Rent: $1,013
Annual Median Household Income: $50,942
Plano
One of the most thriving suburbs in all of Texas and the home to some of the best Southern hospitality in the state. A suburb that doesn't fall into the typical stereotype of being boring or quiet, Plano has everything a family would be looking for like great schooling and housing. This city also has the activities and nightlife that a young professional may want.

Located 25 minutes away from Dallas, you definitely need a car to get around Plano. It has one of the best ratings in the state when it comes to quality of living as well as a low violent crime rate.
Population: 96,376
Median Home Value: $381,654
Monthly Average Market Rent: $2,167
Annual Median Household Income: $82,944
Corpus Christi
The eighth-largest city in Texas, Corpus Christi is a coastal city located along the Gulf of Mexico. Though the state, in general, is hot and humid, it is much more enjoyable in this city with the coastal breeze cooling you.
If you're in the market for a home with great access to the outdoors, what better place than a waterfront city? You have access to the bay as well as a large number of parks and outdoor attractions and activities. If the one thing holding you back is the assumption that housing will be relatively high, it isn't. The rent and the median home value is lower than the national average.
But there's a catch. Come spring break, activity in and around the city will increase as spring breakers love coming here. Oh, and you definitely need your own vehicle to get around.
Population: 348,420
Median Home Value: $164,277
Monthly Average Market Rent: $1,523
Annual Median Household Income: $49,675
Also Read: Moving to Texas | Moving From New York To Texas | Moving To Dallas Texas – Relocation Guide
Few Tips To Bear In Mind Before Moving From New York To Texas
If your move isn't sudden and you have the time, then make sure to plan. There really is no such thing as overplanning when it comes to the move. Don't keep packing for the last minute and make sure to keep an inventory of everything you pack, as well as a checklist for what needs to be done before and after your move.
Don't just settle on the first moving company or agency you come across. Do the due diligence and research and approach multiple companies before settling on the one that suits your move and budget best. If you have the luxury of choosing the date of your move, then it's best to look for dates where you would get discounts with the companies.
Remember that checklist we mentioned earlier? One of the crucial items on that list should be important documents like passports and licenses. We suggest you pick a bag or a container specifically to store these, especially if you are a family. The last thing you want on a move is running around looking for these like a headless chicken.
You also have to plan how you and your family will be traveling. The drive from New York to Texas is roughly 26 hours and that could easily increase. Long drives come with a lot of variables that have to be factored in, like the weather, traffic, and expenses like gas and hotels. We recommend flying over for such long commutes.
If you have a vehicle and plan to have it shipped, then look to see if the moving company would be able to provide you with an auto transport service at a discounted rate. Again, if you have the luxury of choosing the date of your move, pick one that will leave your wallet heavy.
Summing Up Everything
Moving from New York to Texas is quite a big change, but one that might actually save you quite a fair amount of change, monetarily speaking!
With its low cost of living and quieter lifestyle compared to New York, it really is no brainer if the reason for your move is financial or a simple change of pace. However, we believe that the biggest change that anyone would have to adapt to, is not the food or culture or the cost of living, but the climate. Even the winter months will find you craving a cool beverage.

You may come to miss the life in New York, but that will not stop you from loving the life down in Texas. The state has a lot to offer and at the rate at which it's growing, there definitely is more to come.
Also Read: Moving To San Antonio, Texas
FAQs
Is Texas Cheaper Than New York?
The cost of living in Texas is much lower than in New York and most of the nation. Combine that with the cheaper housing, gas and other amenities, Texas is a contender for one of the best states you can move to in the US.
Is Moving To Texas A Good Idea?
This really depends on the reason for your move. But Generally speaking, yes. The state is one of the fastest-growing in the country with a booming economy, affordable housing, and one of the lowest unemployment rates.
What's The Worst City In Texas?
Well, if you are strictly looking at crimes, then Bellmead would be one of the worst, or rather most dangerous cities in Texas. The city has a total combined crime rate (violent and property crime) of 68.78 per 1,000 residents, according to NeighborhoodScout. Statistically speaking, you have a 1 in 109 chance of being a victim of violent crime and a 1 in 17 chance of being a victim of property crime in the city of Bellmead.
Also See: Moving from New York to California
Enter your information
Almost done!
Enter your information to view your quote.
Your information is safe with us. By using this service, you agree to receive email communications solely regarding your relocation process