Moving To San Antonio, Texas – A Relocation Guide for 2022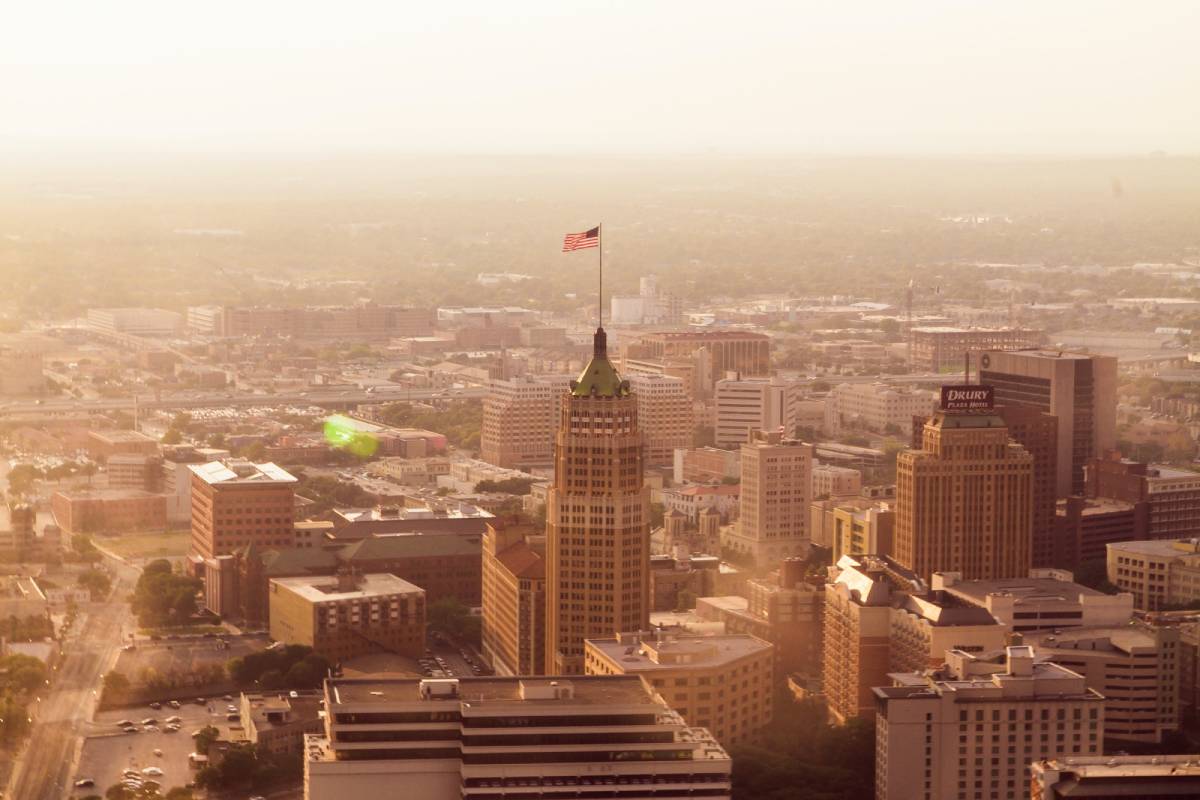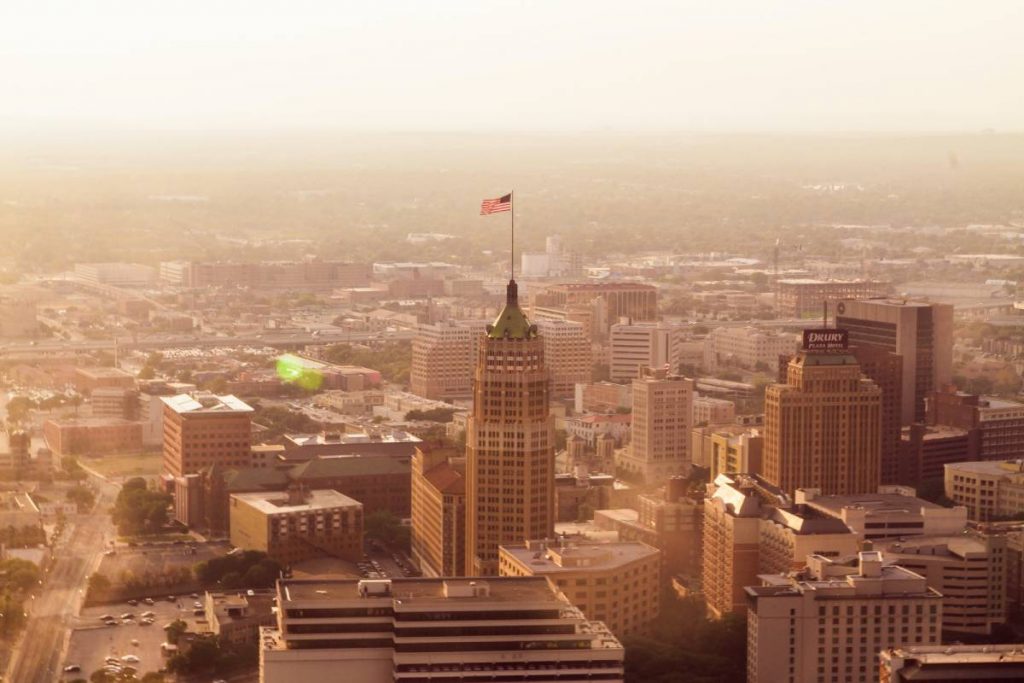 Named after the Portuguese priest Saint Anthony of Padua, San Antonio is a city that started out as a Spanish outpost in 1718. Today, however, this not-so-little town is home to the stunning River Walk and San Antonio Missions National Historical Park. Located in south-central Texas, San Antonio has a very rich colonial tradition and has over 64% of its population as Hispanics.
This is all to say that San Antonio, also known as the Alamo city, is a seat of great cultural and historical significance and is also extremely diverse. It is the perfect place to carve a home out of if you're thinking of moving. However, if you're still unsure about your decision, let us tell you everything you need to know before making the final call!
Pros And Cons
Pros
Diversity
Diversity, or the lack of it thereof, is something that is important to several people when considering places to move to. If you're afraid of not encountering people like you once you move, you can set aside this worry as San Antonio is an extremely diverse and welcoming city. As mentioned above, owing to the Spanish settlement in the past, nearly 64% of their population consists of Hispanics, 6.4% of Black or African Americans, 2.83% Asians, 0.77% Native Americans, and 0.10% Native Hawaiian or Pacific Islanders. It is a melting pot of multiple cultures and is known for its variation!
Zero Income Tax
Now this is something you'll be excited to know about: there is no income tax in the state of Texas. While there are sales and property taxes levied, Texas is an extremely tax-friendly state with regard to its income tax. This will particularly benefit you monetarily if you're shifting from a state with a high or even medium income tax rate, as you're bound to save some bucks.
Delectable Cuisine
Being a hub of Hispanic food and culture, it goes without saying that San Antonio has a wide range of delicious food that you ought to try without fail. A few mouth-watering specialties you need to try are Puffy Tacos (meat stuffing in bubbly, fried tortilla shells), Sweet Potato Fries (sliced sweet potatoes deep-fried), George Bank's Sea Scallops (buttery scallops served with pepper jack grits, sautéed spinach, avocado mousse, and cilantro-lime-jalapeño beurre blanc), Chicken-on-a-stick, and Mangonadas (a tangy mango dish doused in tajin and chamoy sauce).
Sunny Weather
If you're a snowbird (someone who moves away or 'hibernates' in the winter), then San Antonio is the place for you. The city has nearly 300 days of bright, sunny weather and barely two months of winter. The winters in the city are mild and short. This makes the region perfect for those who want to escape the freezing winters of the rest of the country and try out outdoor expeditions.
Cons
Pollution
The humid subtropical heat in the region and the high number of vehicles make it prone to high pollution and smog, especially in the months of July and August. The primary source of this dip in air quality is owing to transportation. So if you're someone who struggles with a respiratory illness or has good quality air as your fundamental priority, then you might have to reconsider your move.
High Crime Rate (In Some Locales)
Safety is an indispensable part of living in a place and something that cannot be overlooked. Several parts of the city of San Antonio are known for a relatively high per capita crime rate. The majority of this crime rate is reported to be homicides and sexual assault cases. There were 160 homicides reported in the city in 2021 alone. While efforts are being taken in increasing the safety of its residents, this is still a grey area when it comes to San Antonio's public security.
Poor Commute
For those who don't own a vehicle of their own, a solid public commute system is often life-saving. However, San Antonio is only the way to attaining this. There are both public/private buses as well as bike-sharing programs. However, these are not always reliable and they don't touch upon all the parts of the city. So while you can use this, they are not to be depended upon blindly.
Weather
While San Antonio's weather can be considered a perk, it can also be considered a downside of living in the region as the summers can sometimes get excruciating. Most days, the temperature touches triple digits and the case is only going to worsen owing to climate change. This means that there's going to be a period in the year when you'll be stuck indoors because of the sweltering heat, smog, and dust storms. If you're an external laborer or work outdoors, the situation can get quite unbearable for you in the summers.
Weather In San Antonio, Texas
As mentioned below, San Antonio's weather can be a blessing or a bane depending on the time of the year and the weather you prefer best. The region has humid subtropical weather and is known for its extended, dry, sunny summers that last as long as 4 months, with August being the hottest month. Even though the average temperature is around 89°F, there are plenty of days when the temperature skyrockets to higher than 100°F. Winters are mild and it seldom snows in the city.
It does rain in the months of May and June, but the city broadly has only the two seasons of summer and winter. So make sure to pack lots of light cotton clothing, sunscreen, and hats before you make your final trip to the old Alamo!
Cost Of Living In San Antonio, Texas
Buying A House In San Antonio, Texas
If you're planning on buying yourself or your family a house in the city, then we've got some cracking good news. Because of the large number of homeowners, the city has fantastic real estate. You are bound to find good, quality housing in the region at a significantly lower price than that of most other states in the country. As per Roofstock, San Antonio's real estate market is set to significantly outperform other Texas cities and one of the best things you can do in the region is to invest in a home. This table from Zillow will give you a better idea:
| | | |
| --- | --- | --- |
| | San Antonio | United States |
| Median Home Value | $248,346 | $320,662 |
See Also: How Much Does It Cost to Move Out Of San Antonio?
Renting A House In San Antonio, Texas
If you're looking for renting opportunities in San Antonio, you'll be pleased to know that, as with the housing rates, renting too is relatively cheaper than in the rest of the country. Wilshire, East, Southwest, Highland Forest, Tierra Linda, etc. are a few examples of affordable yet great neighborhoods in the city. We'll let this table from BestPlaces do the rest of the talking:
| | | |
| --- | --- | --- |
| Apartment Size | San Antonio Average Monthly Rent | US Average Monthly Rent |
| Studio apartment | $768 | $949 |
| 1-Bedroom Home | $906 | $1,048 |
| 2-Bedroom Home | $1,098 | $1,278 |
| 3-Bedroom Home | $1,414 | $1,681 |
| 4-Bedroom Home | $1,743 | $1,950 |
Taxes In San Antonio, Texas
As mentioned above, Texas is extremely tax-friendly in terms of income tax as the state simply does not levy a tax on residents' incomes. However, the city of San Antonio is known for a relatively high property tax rate of 34.677 cents per $100 of taxable value. The sales tax at 8.2% is significantly higher than the national average of 7.3%. It is even higher than Texas' rate of 6.25%. So while the tax brackets are, in no way, kind to homeowners and shoppers, the silver lining is that you'll be granted respite in the form of zero income tax.
Expenses In San Antonio, Texas
If you're someone who lives paycheck to paycheck (and even if you aren't), the cost of living in an area can play a huge role in your decision to shift. If you're wondering about how this move is going to weigh on your pocket, then we've come to lay your mind at ease. Living expenses in the old Alamo are nearly 14% lower than the national average. According to Payscale, San Antonio is cheaper in terms of all three; utilities, housing, and groceries. Now that's what we call a jackpot!
We've already covered how you're at a financial advantage if you're planning on buying or renting in the city. The cost of utilities in the region is nearly 12% lower than it would cost in the rest of the country. Here's a simple breakdown of your average monthly utility bills: While electricity would cost you an average of $147 per month, your phone bill and natural gas would cost you roughly $160 and $2.31 respectively every month. So your average basic utilities that include electricity, heating, cooling, water, and garbage would amount to around $187.67 every month.
As for groceries, a loaf of bread would cost you $2.75, a carton of eggs $1.50, and a gallon of milk $1.60. If you're a young parent who's scouting for new schools for your little one, know that one month of pre-school would cost roughly $820. You never know when an illness or accident might strike. In such cases, a doctor's visit in the city would cost you nearly $100 and a dentist's visit $86.36. If you've got a little pet friend or are looking to adopt, you'd be interested to know that a standard visit to the veterinarian would be around $50.01.
See Also: What Salary Do You Need To Live in San Antonio
Crime Rate In San Antonio, Texas
In the matter of crime, San Antonio, unfortunately, does not have a squeaky-clean image. The violent crime rate in the region is at a whopping 8.07 (per 1,000 residents), which is nearly double the average violent crime rate in the state of Texas–4.5 (per 1,000 residents). Even though the number of homicides has seen a small reduction from 2019, the region still continues to be notorious for assaults against women.
The property crime rate is also at a whopping 39.91 (per 1,000 residents). We don't intend to scare you off from your decision of moving to San Antonio as there are several safe and protected neighborhoods in the city. However, areas like Wheatley Heights, Eastwood Village, Villa De San Antonio, and Denver Heights are notorious for their higher per capita crime rates.
Economy And Employment Opportunities In San Antonio, Texas
While San Antonio's economy is not booming, it is seeing slow and steady growth in the recent past and is said to be quite promising in terms of job opportunities today. The current rate of unemployment, according to fred.stlouisfed, is around 3.7%. While this rate saw a massive hike in the latter part of 2021 touching nearly 13.1%, things are slowly starting to look up for the city. The Gross Domestic Product (GDP) of San Antonio in the year 2020 was $132,116.439 million.
The major industries the city depends on for revenue are tourism, financial services, civil services, manufacturing, military, and healthcare. It is home-base to many Fortune 500 ventures including iHeartMedia, H-E-B, Valero Energy, and USAA. Other major companies that have branches in the city include Bill Miller Bar-B-Q Enterprises, Frost Bank, Carenet Health, Harte-Hanks, Pabst Brewing Company, Kinetic Concepts, Pabst Brewing Company, Taco Cabana, etc. As you can observe, food is a major industry that thrives in the region along with finance, breweries, and the like.
If you're someone who is looking for opportunities in these fields, then you're in luck because San Antonio's economy is anticipating an increase of 39.6% in the decade or so. Tobin Hill, Lavaca, Monte Vista, and Government Hill are those neighborhoods in the city that are perfect for young professionals and those looking for job openings.
Also Read: Job Relocation Guide
Education In San Antonio, Texas
A city with a weak educational system is not going to flourish in terms of its future growth and employment opportunities. With regard to this, you don't need to worry too much as San Antonio has a fantastic educational infrastructure–both in terms of schools as well as Universities (and colleges).
Not only is the city home to the U.S. Air Force Basic Military Training (AFBMT), but it also has 31 colleges and institutions of higher education. The San Antonio Independent School District contains 20 high schools that are reputed and generate promising students year after year. It is also constantly trying to amp up the quality of the education these schools are trying to impart.
Lets us have a look at some of the best-rated schools and colleges in and around San Antonio, Texas-
Schools
Health Careers High School
BASIS San Antonio
Reagan High School
St. Gerard Catholic High School
Boerne-Samuel V. Champion High School
Keystone School
The Atonement Academy
International School of the Americas
Universities And Colleges
UT Health San Antonio
University of Texas at San Antonio
Trinity University
Our Lady of the Lake University
The Culinary Institute of America
Baptist University of the Américas
Hallmark University
Traffic And Transportation In San Antonio, Texas
If you're not planning on getting a vehicle for yourself while in San Antonio or are a generally environmentally conscious individual, the public commute system of the place you call home will be of interest to you. While San Antonio is not particularly hard to travel through, the commute system is not the most evolved and has a long way to go. However, it is practical and affordable–especially for everyday usage. A good way of ensuring that you don't get lost in the city is by downloading the Riverwalk map on your phone beforehand.
If you're someone who can afford the streamlined ease of air travel, you'll be glad to know that the city of San Antonio has a well-connected international airport. This is the San Antonio International Airport, which is centrally located.
The VIA Metropolitan Transit is the city's bus system that has stops in most of the major stops in San Antonio including Pearl, Downtown, Southtown, etc. The fares are as low as $1.50 and they ply fairly regularly. Gray Line Tours and the Sightseeing Double Decker are two private bus services that are more fitting to explore the tourist attractions in the city. Taxis are available at any hour of the day in the city and if all else fails, you could avail of online booking services like Uber, Lyft, or Leep.
If you're someone who enjoys the thrill of biking, you could also avail yourself of SWell Cycle–the bike-sharing program that is in place in Texas. While this is not financially sustainable for everyday use, you could book a 24-hour pass for $12.99 for when the weather outside is great for cycling.
Best Places To Live In San Antonio, Texas
Cordillera Ranch
If you're someone who loves living life king-size and wants a location in the city of San Antonio that would sustain a lifestyle like that, Cordillera Ranch is the neighborhood for you. Located on the banks of the gorgeous Guadalupe River, the Cordillera Ranch is a picturesque locality that is filled with sprawling ranch-style villas and mansions for those who love the ultra-deluxe living style.
Most of their houses come with private pools and colossal front and backyards. The region has a tennis club, a golf club, a gun club, as well as an equestrian club for socialization and extra-curricular!
Population: 1,200
Median Home Value: $1,500,000
Monthly Median Rent: $4,487
Annual Median Household Income: $70,770
River North
River North is a beautiful little locality tucked in San Antonio that is perfect for new retirees and for those in search of a peaceful abode to live out the rest of their lives in. The neighborhood boasts a low crime rate, high air quality, is well-connected, and is perfect for long strolls. The presence of good hospitals like Methodist Hospital and LifeCare Hospitals of San Antonio also makes healthcare easy and accessible. It has the San Antonio Museum of Art which adds to the cultural value of the place.
Population: 1,730
Median Home Value: $651,000
Monthly Median Rent: $1,192
Annual Median Household Income: $37,171
Alamo Heights
If you're a student looking for affordable housing and a vibrant community, then Alamo Heights is the place for you. It has a wide range of reputed schools and colleges located in and around the neighborhood, but the region also boasts of great commute, upscale and low-end cafés and restaurants as well as great libraries for students.
Population: 8,374
Median Home Value: $716,316
Monthly Median Rent: $1,945
Annual Median Household Income: $240,400
Olmos Park
If you're taking on the added joy (and burden) of moving with your family, then we're sure you've got a whole lot on your plate and a lot more variables to consider. However, we've found you a place that essentially checks all those variables to forge a new home for you and your family.
Olmos Park is known for its super tight-knit community and welcoming nature. Its close proximity to a good range of hospitals and renowned elementary and high schools like Cambridge Elementary School and St. Luke's Episcopal School makes it a place that fosters learning and community in your little ones!
Population: 1,832
Median Home Value: $948,206
Monthly Median Rent: $1,083
Annual Median Household Income: $148,750
Summing Up
There, now you know everything you need to consider before making the final leap to the city of the Pearl. San Antonio is a vibrant city that is known for its sunny weather, historical significance, and culinary delights. It's got something for everybody and is also much more affordable than a lot of other cities in the country.
However, unreliable commute and a slight crime issue are some of the things that you might want to keep your eye out for before moving to this city. We wish you a pleasant move and hope you find a wonderful home in the city.
Also Read: 10 Largest Cities in Texas
FAQs On Moving To San Antonio, Texas
What's The Worst Thing About San Antonio, TX?
While San Antonio has plenty of great things going on for it, there are also some aspects that you might need to consider before making it your permanent residence. The heat can sometimes be stifling in the region and if you're someone who does not deal well with hot, muggy weather, then this might not be the place for you. Higher per capita crime, untimely commute, and a large number of stray animals are some of the downsides of living in this Texas city.
Where Is The San Antonio International Airport Located?
The San Antonio International Airport is the only international airport in the city and is located at 9800 Airport Blvd, San Antonio, TX 78216.
What Is The Distance Between New York City And San Antonio, TX?
NYC and San Antonio are located at a distance of 1,822.2 miles which would entail a road journey of at least 28-30 hours. We say, ditch the car and choose air travel to the international airport located in San Antonio as this is both time-efficient as well as causes way less hassle.
Also Read: Moving To Dallas Texas – Relocation Guide for 2022
Enter your information
Almost done!
Enter your information to view your quote.
Your information is safe with us. By using this service, you agree to receive email communications solely regarding your relocation process