Moving To Rhode Island – Relocation Guide for 2022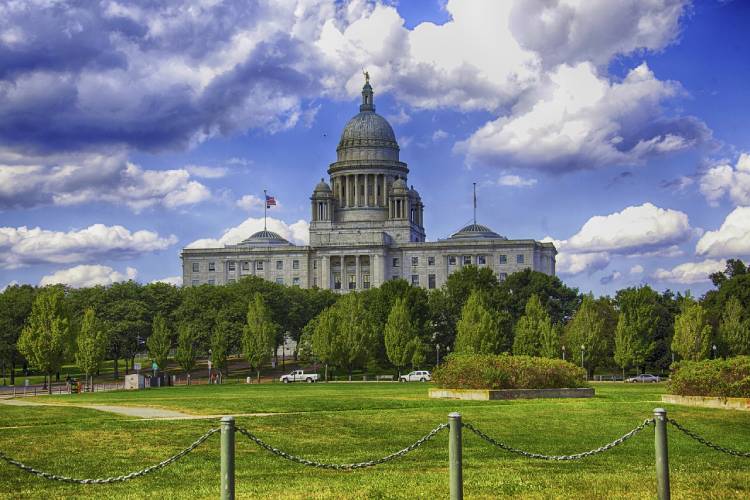 Rhode Island is the living definition of "don't judge a book by its cover." Although its size is much smaller than the rest of the states in the country, it still packs a punch in terms of culture, history, and scenery. Situated along the eastern coast in the New England region, the Ocean State was the first colony to revoke its adherence to the British empire. Talk about going against the Man!
This is just one of the interesting aspects of this state. To see how Rhode Island fares in today's world, read our detailed article to find out more. See if moving to Rhode Island works for you!
Living In Rhode Island: What To Know Before Moving To Rhode Island
Pros
The Education: Rhode Island has some of the finest educational institutions in the New England region. Whether you want to pursue a degree in marketing or in financial management, the state's colleges and universities have got you covered.
The Crime Rate: If you're looking for a state with safe neighborhoods, then Rhode Island should be on your list. According to NeighbourhoodScout, the violent crime rate (per 1,000 residents) in this state stands around 2.21, which is below the national average. Similarly, the report charts below the national average property crime rates.
Getting Around Rhode Island: By landmass, Rhode Island is the smallest state in the country. This means reaching from point A to B will be more convenient and faster than most other states. Also, Rhode Island's bus system is pretty efficient as well.
Tourist Attractions: Rhode Island's rich history is preserved mainly in its museums and colonial architecture. Apart from that, the beaches and state parks hold a special place in the hearts of nature lovers.
Cons
High Cost Of Living: Living in Rhode Island is expensive. But the average income earned per year is higher than the US average so surviving in this state will compensate for the expenses. However, land a lucrative job before moving to this state.
The Snowfall: Rhode Island is known to have snowfall above the national average. On top of that, frequent snowstorms are common especially in the northern region of the state. Take all of your snow gear out of your shelf if you're moving to Rhode Island because you'll be needing it.
Population Density: Rhode Island is considered to be the second-most densely populated state in the country, which is just a spot behind New Jersey. You might feel a bit of a crowd, especially in metropolitan areas.
Uncanny Laws: Each state in America has a set of weird laws and Rhode Island has a special set of wacky laws too. For instance, it's against the law to sprinkle pickle juice on your trolley, or you can't glide downhill with your car in neutral.
Tax Rates
Determining how much of your income is going to decrease in taxes is important before planning any move. And it is only rational to move to another state if you want to save money from your overall tax burden. In Rhode Island, the income and sales tax rates are comparatively lower than the national average, but property tax rates (10th highest in the country!) are much higher than the US average. Keep this point in mind before purchasing any property in this state.
Rhode Island's state income tax starts at 3.75% and can rise to 5.99%. Of course, much of your income will be taxed if you earn above $148,350 annually. On the other hand, Rhode Island has no local sales tax, so the statewide sales tax rate remains at 7%. If you plan on setting up an eatery in this place, you should know that an added 1% tax is imposed on restaurants and bars by the state government.
Now we come to the expensive part of Rhode Island's taxes: property taxes. The average effective property tax rate stands at 1.53% whereas the national average is 1.1%. To give you a clearer picture, you will be paying approximately $4,339 per annum in this state which is 70% more than the US average of $2,471.
Housing Rates
Buying a house in Rhode Island is an expensive affair. You either need to have a well-paying job or a substantial amount of savings to afford the property values in this state. And to add to that, don't forget the high property taxes as well. The median home value stands at approximately $375,800, which is 30% higher than the national average of $291,700. You'll have to think seriously about this factor before taking the plunge of moving to Rhode Island.
Renting is much cheaper though. The average rates for different apartment sizes in the state are below the US average, so affording a decent place to live shouldn't be a problem at all. Take a look at some of the average rates in the table below:
| | | |
| --- | --- | --- |
| Size Of The Apartment | Average Rent Per Month | US Average |
| Studio | $930 | $949 |
| 1-bedroom | $1,030 | $1,048 |
| 2-bedroom | $1,240 | $1,278 |
| 3-bedroom | $1,550 | $1,681 |
| 4-bedroom | $1,909 | $1,950 |
Cost Of Living
You'll have to cut corners if you plan on living in this state. According to USNews' data, the state ranks as the 45th affordable state in the country. Also, the state is way higher than the national average on the cost of living index (Rhode Island = 110.6, United States = 100).
Apart from the real estate rates, utilities and groceries are the next following factor leading to the increase of overall costs. To give you a rough idea of how much you're going to spend on utilities in this state monthly, here are the approximate rates on each amenity.
Electricity: $133
Gas: $125
Water: $35
Sewer: $44
Cable: $53
Internet: $32
You'd spend around $422 per month on utilities. This is 5% more than the national average.
Weather And Natural Disasters
Rhode Island has temperate weather year-round. You can say that the weather compensates for the state's high cost of living. The average temperature during the peak summer season is between 61°F to 83°F throughout the state. Such pleasant temperatures make the beaches appealing to tourists and locals alike. Narragansett has some pretty beaches with warm waters, so you need to visit them if you would like to beat the heat.
However, the northern part of the state can see temperatures hitting at about 100°F sometimes, so check forecasts if you're heading towards that end. Because Rhode Island has a humid continental climate, you will see thunderstorms during the summer season as well.
Winters in Rhode Island are pretty frigid. The average night temperatures statewide during the peak winter season usually range between 17°F to 25°F. Such cold temperatures definitely call for some hot chocolate or coffee. However, if you must go out during the nighttime, carrying an extra jacket and scarf is mandatory unless you genuinely enjoy such cold winter temperatures. Daytime winter temperatures range between 34°F to 40°F.
Snowstorms are frequent especially during the peak winter months so you need to be careful, especially while driving. Again, we advise you to check forecasts before engaging in any outdoor work.
Economy
Rhode Island has a GDP of $51 billion in 2020 with its roots deep in the healthcare, education, manufacturing, and service industries. Although its economy is not as big as other states, there are still various job opportunities waiting to be explored throughout the state.
Many of the top companies which are part of the Fortune 500 and Fortune 1000 list are based here in Rhode Island. You should have a glance at some of the top employers of this state:
Lifespan Hospital Group
Brown University
CVS Caremark
MetLife Insurance Co
Citizens Financial Group
FM Global
GTECH Corporation
American Power Conversion
You're certainly going to earn a lot more than the national average if you live in Rhode Island. A resident of Rhode Island earns around $30,765 a year, which is 7% higher than what the rest of the nation earns. Similarly, the median household income in this state is $56,423 per annum, which is 5% higher than the US average
However, businesses in this state are in a bit of a financial slump due to the onset of the COVID-19 pandemic. Since they couldn't afford to pay the people their salaries, many jobs were lost which in turn impacted the unemployment rate to a great degree. Currently, the unemployment rate in the state is 7.2% which is above the US average of 6.0%.
Traffic And Transportation
Traffic in Rhode Island is much milder compared to other states like California and New Jersey, but due to the poor condition of the bridges in Rhode Island, traffic can get a bit dense especially if you're traveling interstate. 32% of bridges in this state are not functioning at all whereas the ones which are have narrow lanes and poor alignment that make driving tedious and strenuous. As a result, it comes as no surprise that Rhode Island is voted as one of the worst states to drive in the US.
The public transportation system in this state is pretty efficient because of its area. The best way to travel around this state is by government buses under the Rhode Island Public Transportation Authority (RIPTA). The central hub for all bus commutes is in Providence and from there the RIPTA serves 39 cities.
Amtrak has a couple of train services running through Providence, West Kingstown, and Westerly. If you need to break the monotony of traveling by car or by bus, a ferry system supervised by the RIPTA from Providence to Newport is present as well.
Schools And Universities
The New England region is known to have quality school infrastructure. And Rhode Island is fortunate to be among those states having a good education. The Ocean State may not rank as high as Massachusetts, but its rankings are much better than those of most states. Hence, pursuing a degree in any applied major should not be a dream for you anymore.
To get you started with your academic journey, we have curated some of Rhode Island's best schools, colleges, and universities that have garnered recognition from officials and parents throughout the state.
Elementary
Hampden Meadows School, New Meadow Road Barrington, Barrington School District
James H. Eldredge School, 1st Avenue East Greenwich, East Greenwich School District
Middle
Broad Rock Middle School, Broad Rock Road South Kingstown, South Kingstown School District
Davisville Middle School, School Street North Kingstown, North Kingstown School District
High
Cumberland High School, Mendon Road Cumberland, Cumberland School District
East Greenwich High School, Avenger Drive East Greenwich, East Greenwich School District
Colleges And Universities
Brown University, Providence
Bryant University, Smithfield
Johnson & Wales University, Providence
New England Institute of Technology, East Greenwich
Roger Williams University, Bristol
University of Rhode Island, Kingston
Rhode Island College (RIC), Providence
Places To Visit
1. International Tennis Hall Of Fame
If you love all things tennis, visit the International Tennis Hall of Fame in Newport. This place is home to a wide collection of rackets, balls, jerseys, and much more. If you need a place to practice your forehand, you can use any one of the 13 full-size tennis courts. You could also join the Hall of Fame Tennis Club if you want to learn the game from some of the place's finest tennis instructors.
2. Roger Williams Park Zoo
With approximately 500,000 visitors every year, you can say that the Roger Williams Park Zoo in Providence is the most sought out attraction of Rhode Island. Home to over 100 species around the globe, this place will easily keep you entertained for the entire day. Also, the largest indoor botanical garden of New England is situated in this park.
3. Fort Adams State Park
Before being part of the Rhode Island State, the place was primarily used by the US Army to set up base. Now, Fort Adams is the hotspot for all fishing and sailing activities. Adding to that, the serenity of the place makes family picnics delightful, so now you know a place to catch up with your folks which is much far away from city noise.
The state park is situated right at the outskirts of Newport Harbor and the tranquility of Narragansett Bay can be felt from this area.
Other Notable Places You Should Visit:
Beavertail Lighthouse Museum
Naval War College Museum
Redwood Library and Athenaeum
The Mohegan Bluffs
Best Places To Live In Rhode Island
Newport
If you're coming to Rhode Island for academics and need a place to research in peace, then Newport will suit you well. The winters can get a bit chilly and maybe you may need a shovel to remove the snow from the pavement; nevertheless, Newport has abundant sunshine so it melts most of it. So you don't have to worry about walking into a large heap of snow on a winter evening. Newport is surrounded by the ocean and is known as the 'Sailing Capital of the World' because of its nine coastal towns. So be prepared to see a lot of yachts and ships.
Rhode Island is known for its historic mansions especially situated along the eastern coast. If you admire the archaic architecture, here are some places you should visit:
The Breakers
The Elms
Marble House
Rosecliff
Population: 24,663
Median Home Value: $448,800
Monthly Median Rent: $1,236
Annual Median Household Income: $67,102
Providence
Providence is Rhode Island's capital and most bustling city. With the presence of diverse restaurants, chic shops, and attractive boutiques, this city provides a certain level of sophistication to the state. If you're an appreciator of the arts, make time to go to some of the art events held by the city; you won't be disappointed. For those who see themselves as epicures, visit Thayer Street to relish some of the best continental cuisine present in this city.
From historic structures to clean parks to performing theaters, Providence has them all. Here are some of them you should check out:
WaterFire
RISD Museum of Art
Federal Hill
Waterplace Park
Providence Performing Arts Center
Population: 179,494
Median Home Value: $200,300
Monthly Median Rent: $994
Annual Median Household Income: $45,610
Conclusion
Despite being small, Rhode Island adds a unique tinge to the overall character of the United States. With its numerous beaches all close to each other, you'll always find yourself unwinding in one of them on any given day. Of course, beaches are not the only factor that gives Rhode Island character, its history adds another layer of sophistication as well. If such beauty and history attract you, then moving to Rhode Island will certainly appear charming to you.
FAQs
Is It Worth Moving To Rhode Island?
Rhode Island is not perfect, it does have its flaws such as poor quality roads, an average cost of living higher than the national average, and expensive real estate prices. But at the same time, you have a decent educational infrastructure, an efficient public transportation system, and diverse job opportunities. If you can manage with the negatives of the state, moving to Rhode Island is worth it.
What Should I Know Before Moving To Rhode Island?
Awful Awful: If you ever go to Newport, visit the Newport Creamery and ask for an Awful Awful. This unique iced drink whose ingredients are unknown to many is a common specialty in this region. You'll awfully get addicted to this.
Coffee Milk: Who knew that a coffee concentrate added in a bit of milk could taste so heavenly? This drink is famous statewide, so you better get used to hosts serving you coffee milk.
Warm Clothes: Summers are lenient and pleasant in Rhode Island, but winters are a whole different ordeal altogether. So you better invest in some extra coats and mufflers.
Is Living In Rhode Island Expensive?
Yes, it is. You're surely going to have to cut a few corners to adjust to the rising inflation of the state. The cost of living is above the national average and the property taxes are on the higher end of the spectrum as well. In other words, living in this state requires a well-paying job.
Enter your information
Almost done!
Enter your information to view your quote.
Your information is safe with us. By using this service, you agree to receive email communications solely regarding your relocation process