How to Pack Jewelry for Moving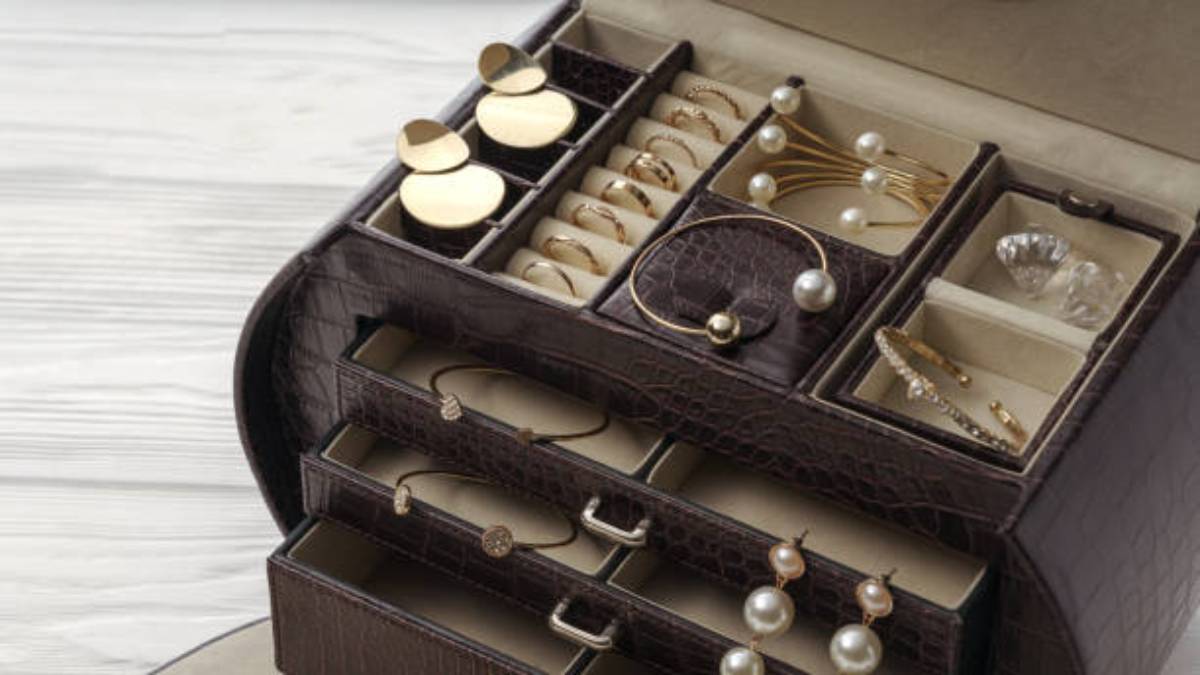 Jewelry is a women's best friend. It is always there to make them feel special on any occasion. Jewelry is something that is very personal to each woman. It is an expression of their unique style and personality. And when you are moving, you want to make sure your best friend comes with you.
When it comes time to move, one of the most challenging things to pack is jewelry. Not only is it valuable and easily damaged, but there are also a lot of different pieces that can be difficult to keep track of. So, it is vital to take extra care with your jewelry. Here are some tips on packing your jewelry so that it arrives at your new home safe and sound.
Take Inventory of Your Jewelry
Moving is a perfect opportunity to go through your jewelry and decide what you want to keep and what you no longer wear. This will help you determine how much jewelry you need to pack and what kind of packing materials you will need. It is also a good idea to take pictures of your jewelry to record what you own in case anything gets lost or damaged during the move. This includes everything from necklaces and bracelets to rings and earrings. Make a list of each piece, along with a brief description. You can make a spreadsheet or use a notebook. When you're unpacking at your new home, take some time to sort through your jewelry and ensure that everything is accounted for. By taking these simple precautions, you can protect your jewelry from loss or damage during a move.
See Also: What is the best packing material for moving?
Steps to Pack Jewelry for Moving
Here are some steps for safely packing your jewelry for moving:
Step1. Gather all of your Jewelry and Sort it into Piles based on the Type
When packing your jewelry for moving, you will want to gather all of your pieces and sort them into piles based on the type of jewelry. This will help you pack everything correctly and keep track of what you are taking. You can sort your jewelry in the following manner:
Packing Necklaces
Packing Bracelets
Packing Rings
Packing Earrings
Step2. Hang Necklaces using Straws
One way to pack your necklaces is by stringing them through straws. This will keep them from getting tangled and help protect them from being damaged. Choose a sturdy straw that is at least six inches long. Push the end of the necklace through the straw and then pull it back through to secure the necklace. Repeat this process for each necklace.
Step3. Use a Toilet Paper Roll
Many people don't realize that toilet paper rolls can come in handy for more than just their intended use. They can be a great way to pack your jewelry when moving. Toilet paper rolls are the perfect size for storing necklaces and bracelets, and they'll keep your delicate jewelry from getting tangled. Just slide each piece of jewelry into its toilet paper roll and pack the rolls in a small box or zip-top bag. If you have a lot of bracelets, you may need more than one roll.
Step4. Packing in an Egg Carton
If you have a lot of small pieces of jewelry, such as necklaces and rings, you may want to pack them in an egg carton. This is a great way to keep everything organized and will help protect your jewelry from being lost or damaged. The edges of your necklace may be strung through the holes in the top of an egg carton, clasped together, and kept inside the egg carton to keep them tangle-free. Then you may wrap the entire necklace in packing paper or bubble wrap. Or place each piece of jewelry in its own compartment and close the lid. You can pack rings in the same way by placing them in the compartments and then closing the lid. 
Step5. Wrap in Plastic Kitchen Wrap
Another way to keep your jewelry from getting tangled is by wrapping it in plastic kitchen wrap. This material is soft and flexible so that it won't damage delicate jewelry. Plus, it's clear, so you can easily see what's inside. Place your jewelry on a sheet of plastic wrap, and then fold the wrap over the top. Use tape to secure the wrap in place, and then place the wrapped jewelry in your suitcase or carry-on bag. When you arrive at your destination, unwrap your jewelry and enjoy! Plastic kitchen wrap is an inexpensive and easy way to protect your valuable jewelry when traveling.
See Also: How to Pack Small Kitchen Appliances
Step6. Put earrings through buttonholes.
Earrings are an excellent way to accessorize any outfit, but they can be tricky to pack when moving. One simple solution is to use buttonholes. Thread the earrings through the buttonhole of a shirt or blouse, and they will be securely fastened and organized. This way, the earring will be secure and will not fall out. You can do this with multiple pairs of earrings.
Step7. Place stud earrings in a pill case
A pill case is an excellent way to store and organize stud earrings. The compartments are perfect for holding pairs of earrings, and the clear lid makes it easy to see what is inside. In addition, a pill case is small and lightweight, making it easy to pack. And because it is made of plastic, it is unlikely to break or get crushed. So next time you are looking for a safe and convenient way to pack your stud earrings, reach for a pill case.
Step8. Keep rings in a sunglass case.
If you're looking for a way to keep your rings safe while moving, try packing them in a sunglass case. This will protect them from being lost or damaged, and it's a great way to keep them organized. Because sunglass cases are designed to protect delicate items, they are the perfect way to keep rings safe while moving. Place your rings in the sunglass case and then seal it. 
Step9. Use Business cards
If you have small jewelry pieces, such as earrings, you can use business cards to keep them safe. This is a great way to protect your jewelry and keep them from getting lost. Place your earrings on a business card and then fold the edges over it to completely cover it. You may want to use multiple business cards if you have a lot of earrings. For necklaces, cut a hole through the middle of the card and then thread it through. Then clasp the chain on the other side to finish it off.
Step10. Use Ziploc bags to keep Bracelets separate.
You may store many bracelets in Ziploc bags if you have a large collection. Ziploc bags are the perfect size for most bracelets, and they'll protect your jewelry from getting damaged or tarnished. Put your bracelets into the bag and then seal it. This will keep the bracelets from moving around and becoming tangled. Additionally, the bags will provide extra protection against accidental damage. You can cram a lot of bracelets into each bag.
Step11. Packing in a Jewelry Box
A jewelry box is a safe place to store your valuables, away from light, dust, and moisture. Packing your jewelry in a jewelry box protects it from getting tangled or damaged in transit. To pack your jewelry box:
Start by wrapping each piece of jewelry in acid-free tissue paper.
Place the wrapped jewelry in compartments or on dividers in the box.
If you have delicate or fragile pieces, consider using cotton balls or bubble wrap for extra protection.
Conclusion
Packing your jewelry for a move doesn't have to be difficult. But it is important to take precautions to protect your jewelry. There are a variety of ways that you can keep your jewelry organized and protected. By using the tips in this article, you can keep your jewelry safe and organized. Whether you are packing them in an egg carton or placing them in a sunglass case, these tips will help safeguard your precious jewels during your move. Happy Moving!
Frequently Asked Questions
Do movers transport Jewelry?
Some movers do transport jewelry, but it is important to ask ahead of time to make sure that they can take care of your jewels. Many movers have specific policies in place when it comes to transporting jewelry, so it is important to be aware of those policies before you hire them. Be sure to find a company that is reputable and that offers insurance. If your movers do not transport jewelry, you can always pack it up and transport it yourself.
What Can I do with my unwanted jewelry?
There are a few things that you can do with unwanted jewelry. You can either sell it, donate it, or give it away as a gift. If you decide to sell it, there are a few ways that you can go about doing so. You can either take it to a jeweler or sell it online. Another option is to sell your jewelry at a garage sale or online. If you choose to donate or give it away as a gift, there are a few organizations that accept jewelry donations. One of those organizations is the American Red Cross.
How can I clean my jewelry?
There are a few ways that you can clean your jewelry. One way is to use warm water and mild soap. Another way is to use a jewelry cleaning solution. You can also take your jewelry to a professional jeweler to have it cleaned.
How can I keep my Jewelry safe from getting stolen?
There are a few things that you can do to keep your jewelry from getting stolen. One way is to keep it in a safe place. Another way is to have insurance. You can also take measures to protect your home from burglars. Some of those measures include installing a security system and keeping valuables out of sight.
Enter your information
Almost done!
Enter your information to view your quote.
Your information is safe with us. By using this service, you agree to receive email communications solely regarding your relocation process