Moving To Topeka, Kansas – A Relocation Guide for 2022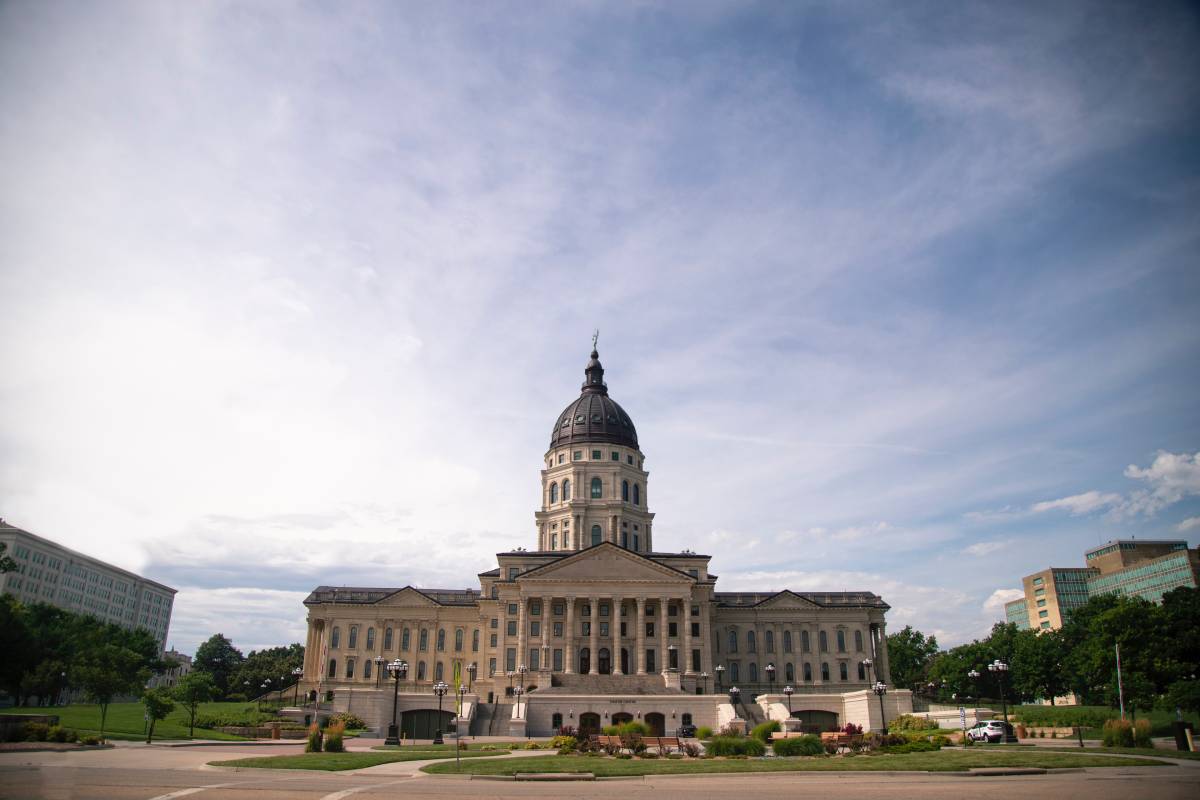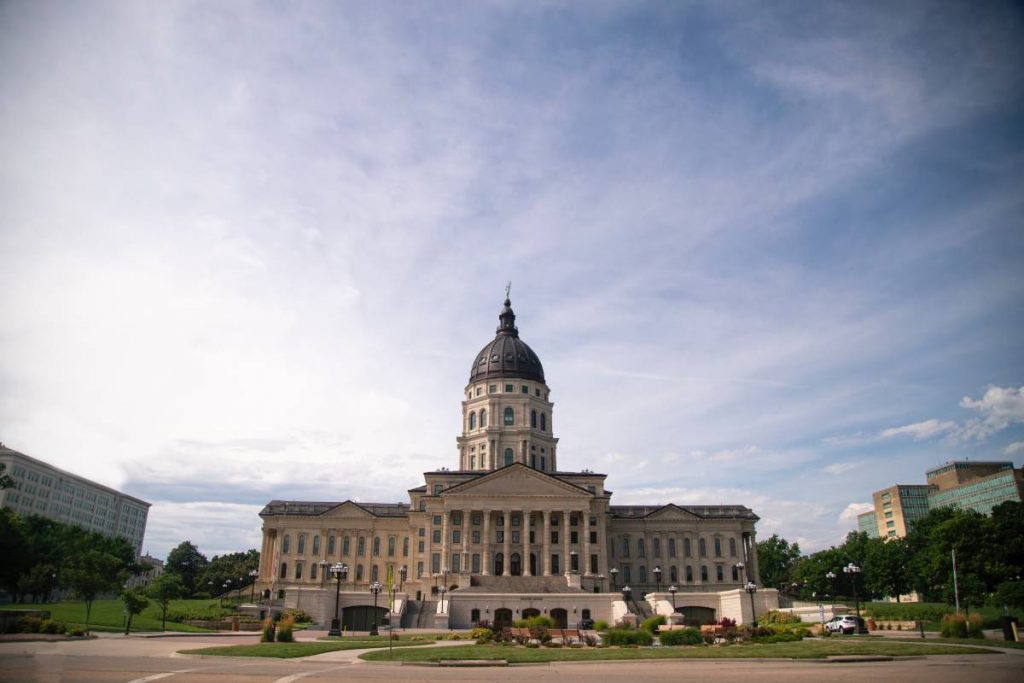 Located in Shawnee County and home to 130,000, Topeka is a mid-sized city that serves as the capital of the state of Kansas. It was founded around 1826 when the Native Americans named it 'A Good Place To Dig Potatoes' which literally translates to Topeka.
Topeka is a small city in the heart of the state and about an hour away from Kansas City. It has a great food scene as well as a blooming car culture, which are quite the colors you might look for in a rather quiet and calm city like Topeka. Considering moving to Topeka, Kansas? Here's all you need to know.
Pros And Cons
Pros
Affordable Housing
The city of Topeka has a very affordable overall cost of living. It is well below the national average and even a tad bit lower than the state of Kansas. However, the crème de la crème in this city is the cost of housing. Both the cost of housing as well as rent are very affordable in Topeka, making it just that much sweeter a deal.
Prominent Green Cover
The city of Topeka is blessed with green cover, but that's not all. There are over 100 gardens and parks in this city, along with four beautiful trail systems for biking as well as hiking. These places make Topeka very outdoor activity-friendly.
Downtown Is Picking Up
Downtown Topeka went through a much-needed re-do very recently. This area of the city is where a lot of the businesses live and it was becoming necessary to spruce the area up. The city repaired major streets, installed or replaced sidewalks, and repaired a bunch of other things that make traveling to this area much easier and pleasant.
Cons
High Crime Rate
The city of Topeka has a history with bouts of crime. In the 90s, this city was infamous for the amount of crime it harbored. While it is going down consistently, crime is still a topic of worry for many residents.
Ghost Town
A majority of the establishments, even in the busiest parts of town, shut down by 5 pm-6 pm. There are multiple reasons for this phenomenon and things seem to be changing rather slowly. Of course, there are a few places that stay open late into the night. However, you need to try your luck with the availability.
Weather In Topeka
Topeka, Kansas has a humid continental climate. This means the temperature in this area can differ drastically throughout the year. The summer season in Topeka is hot, muggy, and wet. On the other hand, the winters are short, snowy, and windy. The average temperature over the course of the year typically ranges from 22°F to 90°F.
Summer season in Topeka lasts for about three-and-a-half months, between May and September. During this time, the average temperature swings between 70°F and 90°F, with the hottest month being July.
The winter in this area lasts for three months, between November and February, where the average daily temperature swings between 22°F and 44°F. The coldest month of the year in Topeka is January.
Topeka also sees a lot of rain throughout the year. While you can expect rainfall any time of the year, the majority of it happens between April and September. On the other hand, Topeka sees very little snowfall, at the most a week or two of snowfall in January. Otherwise, it is mostly just the rain and humidity of the area that you will have to live with.
Also Read: Moving in the Summer – Useful Tips and Advice
Cost Of Living In Topeka
Buying A House In Topeka
The capital city of Kansas is one that is full of diverse housing. You will find neighborhoods with different types of houses and architecture; several houses were built a long time ago and yet have managed to retain their charm. The best part is, Topeka is known for its affordable housing. So, you can find a great place for you and your family without draining your bank account.
The table below has data from Zillow comparing the median home value of houses in Topeka to that of the US.
| | | |
| --- | --- | --- |
| | Topeka | United States |
| Median Home Value | $154,320 | $325,667 |
Renting A House In Topeka
Topeka is known to be an affordable city, especially when it comes to housing. Thankfully, this phenomenon extends into buying as well as renting a house. In fact, the overall average rent is just $820 per month. According to Point2Homes, about 43% of the residents of Topeka rent their living spaces. To give you a clearer idea of the rental market in Topeka, here is a list of apartment sizes and their average rents according to Zumper.
| | | |
| --- | --- | --- |
| Apartment Size | Topeka Average Monthly Rent | US Average Monthly Rent |
| Studio apartment | $443 | $950 |
| 1-Bedroom Home | $530 | $1,050 |
| 2-Bedroom Home | $750 | $1,280 |
| 3-Bedroom Home | $925 | $1,680 |
| 4-Bedroom Home | $1,600 | $1,950 |
Taxes In Topeka
The tax rates that this city sees are generally above the national average by quite a bit. However, since the fundamental cost of living in this area is low, the tax rates do not make a big dent in your pockets. In this section, we are covering three taxes that every resident has to pay: sales tax rates, income tax rates, and property tax rates.
Starting with the income tax rate, the city of Topeka levies an effective tax rate of 19.5%. This includes federal and state tax rates, as well as Federal Insurance Contributions Act, or FICA. One thing to note is that the income tax rate differs between different income brackets and the effective tax rate provided here is in accordance with the average annual income of Topeka.
Sales tax rates in this city follow a similar theme. The total sales tax rate in Topeka is 9.15%, and it constitutes the total state, county, and city tax rates. The Kansas sales tax rate is 6.5%, while the county tax rate is 1.15%, and the city tax rate in Topeka is 1.5%.
When it comes to the property tax rates, the city of Topeka charges its residents a rate of 1.37%. This is about 1.07% higher than the national average, meaning this is one of the highest property tax rates in the country. However, the low housing costs help the residents keep their bank balances relatively healthy.
See Also: Kansas DMV Change of Address
Expenses In Topeka
In Topeka, the capital of Kansas, the overall cost of living is about 4% lower than the national average. This difference is big enough for you to live affordably without sacrificing the quality of life, even with the high tax rates. To give you a clear idea of the cost of living in Topeka, here is an overview of the expenses you will face in this city.
When it comes to the cost of basic utilities like electricity, water, heating, and garbage, you will find yourself spending about $168 per month. Throw in a good internet connection and you're paying around $73 more.
If you are the kind to indulge in cooking a lot, the basic pantry items are rather affordable. For example, a gallon of milk costs $3.08, a loaf of bread costs around $2.20, and a carton of eggs will cost you $1.26 in Topeka. If you like treating yourself to a meal, one in a mid-range restaurant will cost you about $41 for two people.
According to Payscale, the cost of healthcare in Topeka is about 4% lower than in the rest of the country. Dropping into the GP will cost you around $106, while a visit to the vet for your furry or feathered pal will be around $52.
Also Read: Average Living Expenses of a Single Person
Crime Rate In Topeka
The crime rate of any location is determined by analyzing the number of crimes committed per thousand residents and reflecting them on a scale. The number of total crimes is a sum of violent and property crimes committed in that area. According to Neighborhoodscout, the total crime rate in Topeka is 55.10.
Speaking of the violent crimes in Topeka, you will see the city rank at 7.02. This is close to double the national average, which is 4. These numbers bring the chances of becoming a victim of violent crimes in Topeka to 1 in 143.
Property crimes are on similar lines. The number of property crimes in this area brings the rank of this area to about 48, which is also near double the national average. In the end, these numbers bring the chances of becoming a victim of property crimes in Topeka to 1 in 21.
Economy And Employment Opportunities
The city of Topeka has a rather diverse economy for its size. Since it is the capital of Kansas, one of the biggest employers in the metropolitan area is the State of Kansas itself. Other than the government, the economy of this city was majorly driven by the education and healthcare industries.
There are a lot more opportunities when it comes to job opportunities. However, industries like science, manufacturing, insurance, and financial management are also important contributors to the GDP of this city. The GDP came to around $10.5 million in 2020.
The average salary of a resident of Topeka is around $54,650 per annum, which is very close to the average salary across the country. The affordable cost of living in this city, combined with the average salary makes Topeka a very affordable place to live. Here is a list of the biggest employers in this region for you to have a clearer idea of the job opportunities in Topeka.
The State of Kansas
Stormont-Vail Health Care
Unified School District
St. Francis Hospital & Medical Center
Goodyear Tire & Rubber
Education In Topeka
Home to some of the best schools in the state of Kansas and Washburn University, Topeka has an amazing quality of education, from K-12 to university. In fact, this city is one of the biggest reasons why schools are not segregated. So, it is safe to say that Topeka has always been on top of its education. Here is a list of some of the best schools and colleges in and around Topeka.
Schools
Elmont Elementary
McCarter Elementary
Landon Middle School
Marjorie French Middle School
Seaman High
Topeka West High
Colleges And Universities
Washburn University
Rasmussen University
Washburn Tech
Traffic And Transportation In Topeka
Topeka is a landlocked city that is quite small. Its tiny size makes it small enough to be efficiently serviced by the bus service run by the city. Topeka Metro is a fixed-route transport operator that also manages the paratransit service in the city. Topeka Metro buses are only operational from Monday through Saturday, with 14 routes on the weekdays and 12 on Saturdays.
If you are not keen on the bus service, you can choose to travel on a bicycle as this city is a bike-friendly city. In fact, Topeka Metro is bike-friendly to a large extent, making it even more accessible for the residents.
Since we have spoken of getting around the city, let's talk about getting inside the place. You can choose to travel to the city on a Greyhound bus or fly in via the Topeka Regional Airport. This airport is a shared facility with the military and a majority of the air traffic coming here is from their end.
Lastly, you can also use a rideshare app or rent a car to get around Topeka. This isn't much of a hassle since Topeka is not too spread out and has decent road quality.
Best Places To Live In Topeka
Potwin Place
Potwin Place is known for two things: beautiful houses and a very close community. As soon as you move into one of the many Victorian houses, you will find yourself socializing with the neighbors and making new friends.
Here's a fun fact for you: after its establishment in 1888, Potwin Place was recognized as an individual city that was built to be exclusive and grand. This is something this neighborhood has maintained even after multiple centuries of being a part of the city of Topeka.
Population: 466
Median Home Value: $57,000
Monthly Median Rent: $681
Annual Median Household Income: $46,300
Collins Park
Collins Park is a neighborhood that offers long stretches of winding roads amidst a beautiful, green landscape and a sense of serenity. This area is full of English Tudor, Cape Cod, and Colonial-style homes, coupled with extensive green spaces.
The sense of being away from the city while still being very connected, a tight-knit community, and beautiful surroundings make this area perfect for someone to retire into.
Population: 742
Median Home Value: $100,000
Monthly Median Rent: $995
Annual Median Household Income: $59,000
College Hill
This historic neighborhood gets its name because of its close proximity to the Washburn University campus. There are many different kinds of homes in this area including Victorian, Georgian, and Craftsman homes along with a few apartment buildings.
The culmination of the university campus, heritage homes, and multiple local businesses make this area perfect for young students and single professionals.
Population: 1,370
Median Home Value: $125,000
Monthly Median Rent: $618

Annual Median Household Income: $63,000
Holliday Park
Named after the founder of Topeka and Santa Fe, Cyrus K. Holliday, Holliday Park is one of the oldest neighborhoods in this city. In fact, the architecture of the homes tells its story very well. You will find houses with Italian, Craftsman, Colonial, Prairie, Tudor, and Bungalow-style architecture in this neighborhood.

After its decline during the Second World War, this neighborhood has revived at an exponential pace. People of all walks of life come and reside in Holliday Park, making it diverse, and in turn one of the best spots for young professionals.
Population: 1,912
Median Home Value: $122,500
Monthly Median Rent: $495
Annual Median Household Income: $48,000
Summing Up
Topeka is a small city with a big heart. It has seen its fair share of crime, controversies, and a lot more. However, as days go by, this city proves that redemption is nothing but the next step. Nowadays, you are welcomed by a growing economy, friendly neighbors, and the spirit of a young city. If you are somebody looking for a city that provides a calm and fulfilling life, Topeka, Kansas is the place for you.
Also Read: Moving To Kansas – A Relocation Guide for 2022
FAQs On Moving To Topeka
Why Is Topeka Famous?
Topeka is famous for the lawsuit of Brown v. Board Of Education Of Topeka, which declared segregation in public schools as unconstitutional, further overturning Plessy v. Ferguson. This started a movement across the country to banish segregation.
Is Topeka A Good Place To Live?
Topeka, the capital of the state of Kansas, is a small city in Shawnee County that is often regarded as one of the best places to live in Kansas. It provides the residents with a dense urban vibe as well as a rural vibe and everything in between.
Why Is Topeka Called The Golden City?
The city of Topeka received the moniker of the 'Golden City' because of the way the sun's rays wash over the entire city. A lot of locals lovingly use the visual of a sunflower to explain the golden light and its blanket over the city every morning.
Enter your information
Almost done!
Enter your information to view your quote.
Your information is safe with us. By using this service, you agree to receive email communications solely regarding your relocation process