Moving To Kansas – A Relocation Guide for 2022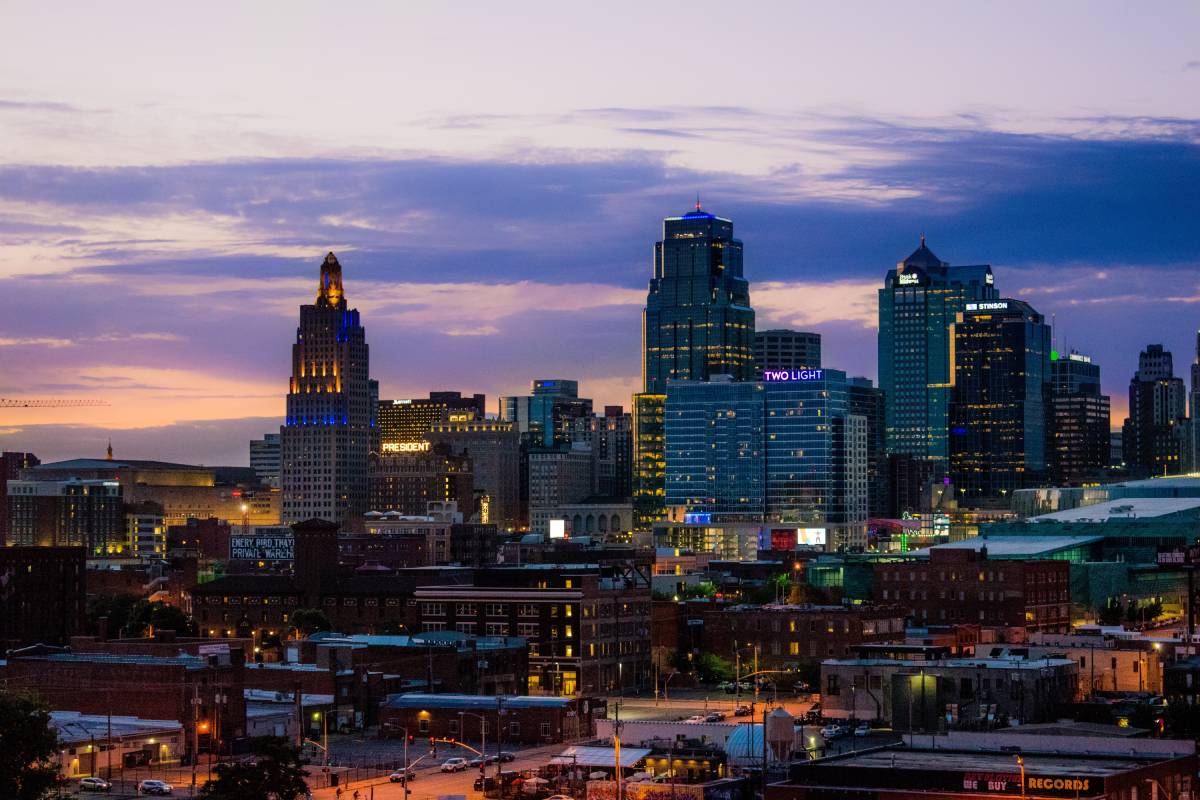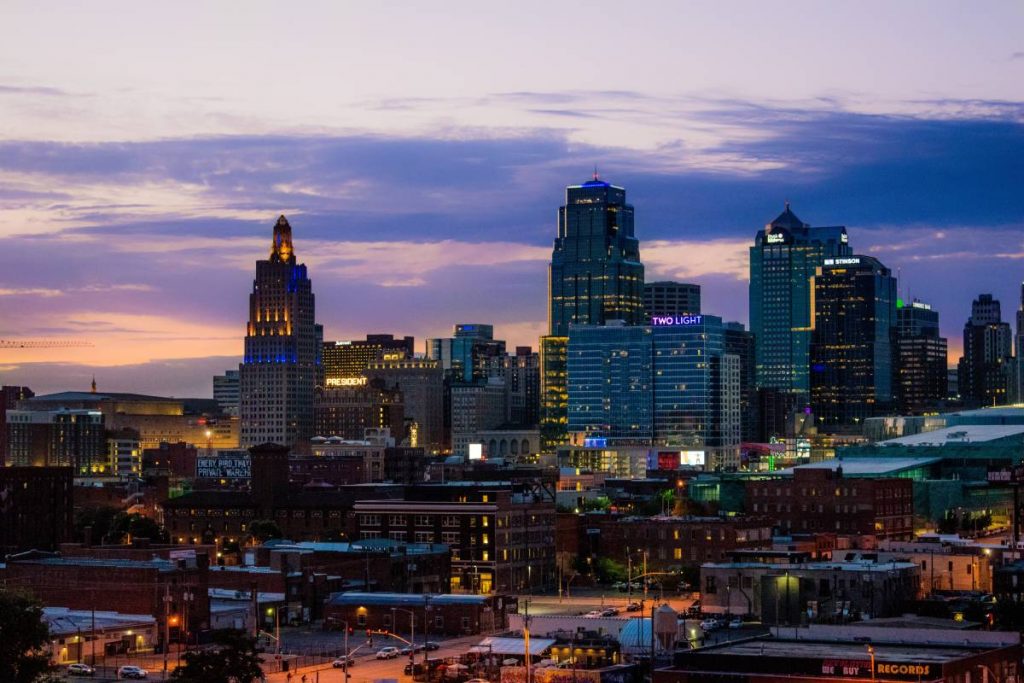 Kansas is a state that is essentially a great piece of the classic 'American cowboy' culture wrapped in the art of barbecued meat. This state, often called 'The Sunflower State' and 'The Wheat State', is known for its plains, prairie lands, and never-ending fields of wheat and corn. However, this formerly agrarian state has much more to offer. Keep on reading our guide on moving to Kansas to know more!
Pros And Cons
Pros
Low Cost Of Living
The cost of living in the state of Kansas is about 21% lower than the national average. Due to this, this state is able to offer its residents a healthy salary and a good quality of life. Moreover, a majority of the production of consumer products and food is carried out in the state. That means a lot of the cost of transportation is cut out, further lowering the cost of living.
Low Commute Times
One of the best things about living in the state of Kansas is that there's very little in the way when it comes to traffic. Typically, it takes only between 30 to 60 minutes for an individual to get from one town to another, even if it is in the suburbs.
Four-season Climate
The state of Kansas experiences all four seasons. The summer season is warm, wet, and sunny, while the winter is snowy, especially in the west. The spring sees the flowers bloom and the season of fall brings in cooler temperatures and beautiful foliage as September ends.
Cons
Mostly Rural
Outside of the metropolitan areas in the state, you'll find Kansas to be rural for the most part. There are endless roads going to far off towns and villages. While there's little to no traffic, this distance means that you might have to drive 2 to 3 hours to get to your destination.
Mostly Flat
Kansas is full of prairies and plains. The only variety seen is in the pastures, rolling hills, and forests in the north-eastern part of the state. Otherwise, you can find flatlands in all parts of the state. Moreover, since Kansas is landlocked, there are no beaches to enjoy, either.
High Income Tax
The income tax in Kansas is levied in two different tax brackets and they might seem a little steep. The lower end of the income is taxed at 2.7%, while the other one is levied at 4.6%. The laws get a little more complicated as marriage and filing jointly come into play.
Weather In Kansas
The state of Kansas is known for its diverse climate, dramatic sunsets, and the opportunity to experience every season. Usually, summer season peaks in the month of July, when the temperatures get as high as 81°F. On the other hand, the winter temperature averages out at 31°F. However, both seasons tend to get a little more intense and go above the averages quite often.
The diverse nature of the climate in this state also allows the locals to experience snowfall and rainfall as well. The state receives about 6 inches of snow in the west, which goes up to 12 inches in the east. The amount of rainfall is slightly higher. The eastern end of the state receives about 26 inches of rainfall annually, while the western side remains drier with only 18 inches of rain.
Cost Of Living In Kansas
Buying A House In Kansas
The housing market in Kansas state is starting to become aggressive as the population and job market keep on booming. This state has a population of 2.9 million that is consistently growing, while there are close to 1.4 million housing units. This phenomenon has caused Kansas to have a seller's market, essentially meaning the seller has more of a say in how a sale happens. So, if you're planning on buying a house in Kansas, be as quick as you can and do all your due diligence.
The table below with data from Zillow should give you a pretty good idea of how Kansas' median home value compares against the average across other states in the country.
| | | |
| --- | --- | --- |
| | Kansas | United States |
| Median Home Value | $194,950 | $325,680 |
Renting A House In Kansas
The increasing population and limited housing units have caused a change in the rental property market as well. Currently, more than one-third of the people living in Kansas are living in rental properties.
The table below has data from Bestplaces that compares the rent in Kansas to the US average. The state saw a 3% increase in rent prices in 2020. However, the market is still picking up. So, if you are fast, you might still be able to land a good deal.
| | | |
| --- | --- | --- |
| Apartment Size | Kansas Average Monthly Rent | US Average Monthly Rent |
| Studio apartment | $640 | $950 |
| 1-Bedroom Home | $700 | $1,050 |
| 2-Bedroom Home | $880 | $1,280 |
| 3-Bedroom Home | $1,160 | $1,680 |
| 4-Bedroom Home | $1,351 | $1,951 |
See Also: Kansas DMV Change of Address
Taxes In Kansas
The Sunflower State is known to be moderately tax-friendly, except for the sales tax; Kansas has the ninth-highest combined sales tax rate in the country. Here is a brief on the sales tax, income tax, and property tax in Kansas for you to have a clear idea of what to expect.
Starting with the sales tax, the effective tax rate in this state is 6.5%. The income tax rate in this state has seen a rise in the last few years. Currently, every citizen of Kansas has to pay an effective tax rate of 4%. However, once you add federal taxes and FICA, you will end up paying close to 19.95% every year.
Lastly, the statewide average property tax rate in Kansas is 1.37%, and this can differ drastically across cities or counties. However, the property tax rate in Kansas is based on the appraised value of your property. So, you'll have to keep an eye on the same in your tax bills. If you think your property is incorrectly appraised, you can contact a county appraiser and get it fixed.
Expenses In Kansas
When it comes to the cost of living, the price of basic utilities is one of the most important expenditures in any location. In Kansas, basic utilities like electricity, water, heating, and garbage disposal cost around $895 according to LivingCost. This puts the state below the national average in terms of operational costs.
When it comes to the cost of food, a single adult in the state of Kansas spends around $3,136 on an average. On the other hand, a family of four will spend around $9,058. This puts the state of Kansas slightly below the national average. For scale, an individual's national average expenditure on food is $3,240, while the same for a family of four is $9,360.
Lastly, the average healthcare costs in the state of Kansas are slightly higher than the national average. Typically, a resident of Kansas will pay around $4,536 annually. This amount includes the costs of a basic insurance plan and routine check-ups.
Crime Rate In Kansas
The total crime rate of any location is the sum of property crime rate and violent crime rate of that area. That being said, the total crime rate of Kansas is close to the national average at 26.03. Here is a breakdown of the two crime rates in Kansas.
Starting with violent crimes, the crime rate in Kansas is 4.22, slightly above the national average of 4. According to NeighborhoodScout, this puts the chances of becoming a victim of violent crimes in the Sunflower State to 1 in 237. Property crimes follow a similar theme in the area; Kansas ranks at 21.81. This is close to the national average of 19, putting the chances of becoming a victim of property crimes in Kansas at 1 in 46.
Economy And Employment Opportunities In Kansas
Kansas is home to a growing economy. While this state continues to keep agriculture at the center of its economic strength, industries like manufacturing and transportation have made significant impacts on its fiscal strength. Wichita has become a center for the aircraft industry, while petroleum, coal, and non-electrical machinery are other industries that are picking up as well.
All of these industries have driven the economy of Kansas to great heights. In fact, the GDP of Kansas was recorded to be $175,141 million in 2020. Another piece of evidence for the strength of this state's economy is the unemployment rate, which is just 3.3% as of December 2021.
As of 2020, the average annual salary in the state of Kansas was $48,733. This amount has seen a slight increase in the time since. This can also be attributed to the biggest employers in the state. Here is a list of the biggest ones in the area.
Koch Industries
Dillons
Synergy Group
Sprint
NPC International
Also Read: Job Relocation Guide
Education In Kansas
The quality and nature of education in this state leaves a lot to be desired. WalletHub puts the early-education system in the 41st rank, out of 50. But just as there are a few bad apples everywhere, there are a few brilliant ones, too. We curated a list of schools and colleges in the state that provide the best quality of education in the state so that you can make an informed decision when you decide on a place to stay.
Schools
Edgerton Elementary
Riley County Grade School
Patton Jr. High
Prairie Star Middle
Blue Valley High
Mill Valley High School
Colleges & Universities
University Of Kansas
Kansas State University
Emporia State University
Wichita State University
See Also: What Salary Do You Need to Live in Kansas City?
Traffic And Transportation In Kansas
One thing that stands out about the state of Kansas is that everything is far off. You'll find yourself on the road for two hours or more, just to get to the next town over. Moreover, the public transportation system is trying hard to catch up to the state's requirements. Until that happens, owning a vehicle is essential when living in the Sunflower State.
If you decide to take a train, you'll have to do so with some time to spare. Amtrak has a large railway line that runs through the state. It is operational every day and stops at Lawrence, Topeka, Hutchinson, Newton, Dodge City, Garden City, and Kansas City. While the trains run every day, they take a lot of time and some of the tickets cost as much as a regional flight.
Speaking of costs, the cheapest mode of transport in Kansas is the bus. Greyhound and Jefferson have routes that cover a large portion of the state. However, if you want to travel locally, you will only find bus networks in Topeka, Kansas City, Wichita, and Lawrence. Either way, the fares are low and the seats are moderately comfortable. Greyhound buses do not have toilets, though. So, leave prepared.
Lastly, there are a total of eight airports in the state of Kansas. Out of these, only the Wichita Mid-Continent Airport is international. All other airports are regional and will connect you to Wichita if you want to fly out of the state or country.
See Also: Best Moving Companies In Kansas City
Best Places To Live In Kansas
Topeka
The capital city of Kansas is the ideal place for young singles and professionals to settle down. It offers easy access to Washburn University and some very fulfilling job opportunities provided by the government. There is also a growing business sector in Topeka, right alongside the beautiful parks and green spaces that call this city their home. The best part is, Topeka is one of the few places in Kansas that has a rather robust public transport system, making it easier to get around without a car in this city.
Population: 126,400
Median Home Value: $103,201
Monthly Median Rent: $815
Annual Median Household Income: $48,000
Also Read: Moving To Topeka, Kansas – A Relocation Guide for 2022
Overland Park
Overland Park is a suburb of Kansas City that is known to be affluent, which makes sense considering the strong economy this area has. There are more than 40 corporate headquarters, four school districts, and several college campuses. These amenities make Overland Park ideal for families and professionals.
Population: 191,000
Median Home Value: $276,101
Monthly Median Rent: $1,165
Annual Median Household Income: $86,490
Olathe
Olathe is an upscale community that has managed to become one of the fastest-growing cities in the country. This city is also known for its abundant green spaces, top-notch healthcare, and its affinity towards the aviation industry. The relatively calmer pace of life and growing job market makes it perfect for families and retirees.
Population: 137,620
Median Home Value: $238,101
Monthly Median Rent: $1,020
Annual Median Household Income: $90,435
Lawrence
Primarily a college-town, Lawrence finds its economic strength in sectors like agriculture, finance, manufacturing, and research. The spirit of youth that enthralls this area has given rise to a rather unique arts and music scene that fits right in with the nightlife and food culture. Access to the University Of Kansas and Haskell Indian Nations University makes it perfect for students and young professionals.
Population: 96,370
Median Home Value: $195,501
Monthly Median Rent: $925
Annual Median Household Income: $53,640
Summing Up
Kansas is a state that seems rather mundane when you look at it from the outside. However, one proper look reveals endless opportunities for growth, fun, and life. You have all four seasons, some great schools, a booming job market, and some of the best corners of the country to retire into. Moreover, all of this is packed in a rather slow, small-town vibe.
Of course, the sparse public transportation, lack of topographical diversity, and low standards of education are important factors to weigh your odds against. If the pros manage to outweigh the cons, then Kansas awaits!
FAQs On Moving To Kansas
What Is Kansas Known For?
For the longest time, Kansas was a primarily agrarian community, earning it the moniker of 'The Wheat State'. However, in recent years, the snowy mountains in the far end of the state have become fairly famous as a picnic/vacation destination. Its barbeques are the stuff of legends, and its metropolitan cities are bustling hubs of activity.
Does It Snow in Kansas?
Yes! The state of Kansas receives snowfall every year, at an average of six inches in the West, and double that in the East. Thankfully, the snowfall does not cause a lot of disruptions or blockages.
What Are The Pros Of Living In Kansas State?
Other than the most obvious advantage of a low cost of living, the state of Kansas also offers its residents tons of recreation venues, a friendly and welcoming community, and an amazing country club culture.
Enter your information
Almost done!
Enter your information to view your quote.
Your information is safe with us. By using this service, you agree to receive email communications solely regarding your relocation process