Moving To Indiana – Relocation Guide for 2022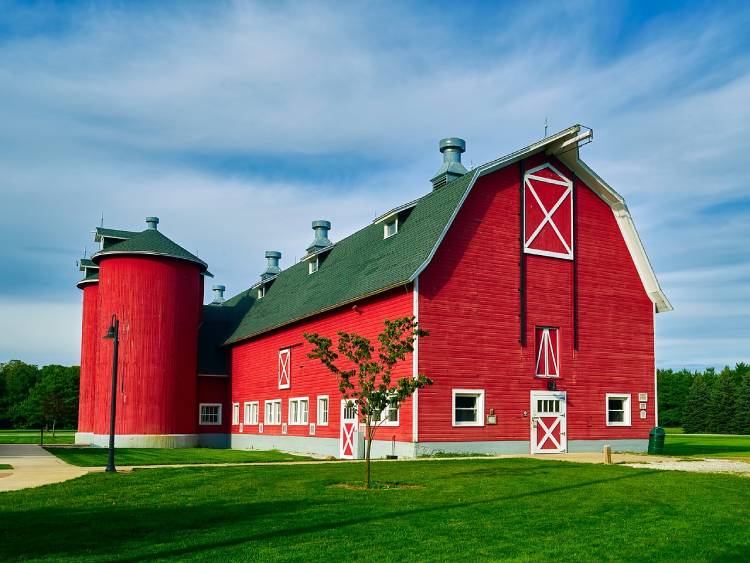 The Midwest has a lot of hidden gems. The states in this part of America are known to possess a significant proportion of beauty and Indiana just happens to be one among them. Landlocked between Michigan, Ohio, Kentucky, and Illinois, this state has many opportunities to explore and that's why people have been moving to "The Hoosier State."
Want to know more about these opportunities, then continue reading this before deciding on moving to Indiana!
Living In Indiana: What To Know Before Moving To Indiana
Pros And Cons Of Living In Indiana
Pros
Low Crime Rate: Indiana is a relatively safe place to live in. Ranking as the 22nd highest state victim to violent crime, we can say that your chances of being attacked are slim. Indiana is ranked higher on this list because of the high crime rate in Indianapolis, the capital of Indiana. Other than the capital, Indiana has a plethora of safe towns to choose from.
Numerous Parks: Whichever part of the state you live in, you're always going to find parks near you. This is a huge plus point because especially when in many cities, driving to an open space just so you can go for a jog can be time-consuming.
Low Cost Of Living: If you want to live carefree without worrying much about expenditure on living expenses, then Indiana is your best bet. We'll get into the other aspects later in this article but for now, you should know you're going to have bigger savings living in Indiana.
Good-natured People: You'll find people friendly towards each other. Since Indiana is ranked as the 6th friendliest state in America, you can freely ask your neighbor to help with some work around the house and they will come to your aid without showing any sign of hesitation.
Cons
The Winter: You'll see below-freezing temperatures in Indiana during the peak winter season. Snowstorms are frequent as well, so check for weather forecasts before going out.
Inadequate Public Transportation: Although the South Shore Line has expanded its services, public transportation in Indiana is still underdeveloped. Rural areas are difficult to get to if you don't have a car. So if you're dependent on public transport, take note of this point.
Drug Problem: We're not going to sugarcoat this: Indiana indeed has a drug problem in some parts of the state. Wallethub conducted a study on the drug abuse rates in Indiana and found out that Indiana ranks among the top 10. So choose your neighborhood carefully, especially if children are around.
No Alcohol On Sundays: The state bans the selling of liquor on Sundays. So stock up beforehand if you plan to have a good time on the weekend.
Tax Rates
When it comes to taxes in Indiana, you might feel the pinch a bit because of the slightly high state income and sales tax rates. Although the state has a flat income tax rate of 3.23% throughout, the additional rate applied by each county increases the overall income tax rate to sometimes even more than 6%. So keep this in mind before choosing a place in Indiana.
Also, the sales tax rate is pretty steep as it stands at about 7% on appliances, furniture, clothing, and electronics. Services are not taxed unlike some other states like Hawaii, South Dakota, or New Mexico. But if you're looking to buy property, we have good news for you: property tax rates (0.81%) are below the national average of 1.1%. That means you will pay just $1,263 on property taxes compared to the average rate an American pays, which is $2,578.
See Also: Indiana DMV Change of Address
Housing Rates
Again, you'll be saving a bit more if you're buying a house in Indiana because real estate is cheap. The median home price is $191,054, which is incredibly lower than the US average of $303,288. Cheap real estate and below-average tax rates go hand-in-hand in making the purchase of property appealing to new buyers.
However, if you desire something even cheaper, then renting is your next best alternative. Of course, rent rates differ from county to county, but the average rate statewide is below the national average. So renting is still your next best option. Here is a rough estimate of the rent rates in Indiana:
| | | |
| --- | --- | --- |
| Size Of The Apartment | Average Rent Per Month | US Average |
| Studio | $625 | $949 |
| 1-bedroom | $720 | $1,048 |
| 2-bedroom | $880 | $1,278 |
| 3-bedroom | $1,140 | $1,681 |
| 4-bedroom | $1,301 | $1,950 |
Cost Of Living
Looking for a state in the Midwest with a low cost of living? Then you should put Indiana on your checklist. On the cost of living index, the state scores 82, with 100 as the average scale. What do these numbers mean? It means that you'll be paying less living in Indiana than some other states in America all thanks to affordable utilities, transportation, and food.
Vehicle insurance is much cheaper compared to the average rate as well. For minimum coverage, you will be paying just $369 per year in Indiana; that is 34% below the average rate. Similarly, a full-coverage plan will cost you $1,256 per year, which is a 25% decrease from the national rate.
Now we come to the breakdown of utilities. In total, you would pay approximately $391, which is a 2% decrease from the US average of $400.
Electricity: $117
Gas: $91
Water: $31
Sewer: $60
Cable: $43
Internet: $49
Weather And Natural Disasters
Summers and winters in Indiana are on opposite ends of the spectrum. The summers are warm and temperate, but the winters are frigid. You might want to pack a couple of jackets and coats before moving to this state. With that being said, let's get more into the details.
Just because summers are pleasant in this state, doesn't mean that temperatures cannot get oppressive. The average high temperature throughout the state is between the 83°F to 93°F zone with some areas crossing 100°F. However, the average low temperature throughout the state is in the comfortable range of 63°F to 72°F, so you don't have to worry much about staying indoors. A bottle of sunscreen and a pair of sunglasses will do the job if you ever have to go out.
You ought to get your heaters serviced before the winter season because temperatures lay between the cold 23°F to 38°F zone. Most places in this state see temperatures ranging between 15°F to 45°F as well. Where snow is concerned, Indiana sees an average of 22″ of it every year, which is below the national average. However, you need to watch out for snowstorms as they're frequent especially in the northern part of the state.
Economy
Indiana's economy is robust and diverse. With a GDP of $327 billion in 2020, Indiana is ranked as the 21st economically stable state, out beating 29 other states including Maine, Maryland, and Vermont. The booming economy stands on Indiana's extensive workforce and highway infrastructures that have facilitated a faster exchange of raw materials between other states.
Here are some of the top industries that have made Indiana a strong economic state. The job market in these industries is in abundance, so try getting into any of them.
Manufacturing
Energy sphere
Biological science
Mining
Agriculture
Transportation
Indiana's unemployment rate is pretty impressive as well, standing at 4.7% compared to the national average of 6%.
No matter how low the unemployment rate is, you'll earn slightly less than the national average in Indiana; unless you get a well-paying job. The average income over here is $24,955 a year, which is a 12% decrease from the national average of $28,555 per year. This might seem like a negative, but the overall low cost of living in Indiana can make up for it!
Similarly, the average median household earns approximately $48,740 per year, which is 8% less than the US average.
Traffic And Transportation
Since the quality of the roads in the Hoosier State is good, this facilitates easier movement. Hence the traffic is not much of a problem in Indiana. Indiana ranks as the 2nd best state for driving. Even in major cities like Indianapolis, you won't have to wait for long hours for traffic to dissolve. So that's a plus point for those who want to reach home faster and soak in a bath after a day at work.
However, Indiana struggles with the same problem that many other states deal with; that is public transportation. Although city areas have some form of public transportation infrastructure, rural areas are left without many options. Therefore, to get around quickly in the state, you need to have a car, or at least Uber installed on your phone.
Amtrak has a couple of trains passing through Indiana with stops in Crawfordsville, Lafayette, Rensselaer, Dyer, South Bend, Elkhart, and Waterloo. Intercity rail commute is a bit better with the South Shore Line traveling from South Bend to Chicago.
Your best chances of bus commute are in Indianapolis with the IndyGo bus transportation system. This is a pretty decent way of travel within the city if you're on a budget.
Schools And Universities
According to a report by WalletHub, Indiana ranks 22 on the list of best and worst schools in America based on the safety of the child and the quality of education provided. True, Indiana doesn't shine where educational infrastructure is concerned, but it does have some solid school districts that have produced quality schools. Here's a list of some schools from these quality school districts
Elementary
Oak View Elementary School, Coldwater Road Fort Wayne, Northwest Allen County Schools
Union Elementary School, East 300 South Zionsville, Zionsville Community Schools
Middle
Woodside Middle School, West Hamilton Road South Fort Wayne, M S D Southwest Allen County Schools
Jasper Middle School, North Portersville Road Jasper, Greater Jasper Con Schools
High
Carroll High School, Carroll Road Fort Wayne, Northwest Allen County Schools
Homestead Senior High School, Homestead Road Fort Wayne, M S D Southwest Allen County Schools
Colleges And Universities
Indiana University, Bloomington
Purdue University, West Lafayette
Vincennes University, Vincennes
Ball State University, Muncie
Earlham College, Richmond
Hanover College, Hanover
Franklin College, Franklin
Places To Visit
Indiana Dunes National Park
If you ever need to get some air, the Indiana Dunes National Park, located at the shores of Lake Michigan, is the perfect place for that. Its vast area of 15,000 acres streams numerous hiking trails for people who want a challenge. Fun, right? Apart from that, people enjoy biking and camping on these grounds as well.
Lanier Mansion State Historic Site
This site will take you back in time; back to the 19th century. This archaic structure was once home to one of Indiana's top businessmen James Franklin Doughty Lanier, who had a penchant for real estate, railroads, and pork packing. This place is admired for its unique Greek-style architecture that contains a three-story spiral staircase and furniture.
Indy Racing Museum
The Indy Racing Museum, or formally known as The Indianapolis Motor Speedway Museum (IMSM), is a place to learn more about the racing scene in Indianapolis. With numerous racing exhibits including 300 vintage racing cars, numerous photographs, and videos, this place will surely make you understand the cultural aspect of Indiana's racing sphere.
It is tradition for Indiana to host the Indy 500 motor race over the last weekend of May. So book your seats in advance as tickets sell like hotcakes.
Some Other Notable Places Worth Visiting:
Snite Museum of Art
Prophetstown State Park
Studebaker National Museum
WonderLab Museum of Science
See Also: Largest Cities in Indiana
Best Places To Live In Indiana
1. Carmel
If you're looking for a suburb surrounding Indianapolis, then Carmel should be your first choice. We say the first choice because Carmel has all the amenities of a big city shrugged into one quaint suburb, of course without the sound of the traffic. The education district is some of the finest in the state; the parks are clean and beautiful; the job market is diverse and people just get along with each other. It might be due to the rich music scene this place possesses. Also, numerous bars and restaurants are present on either side of the sidewalk. If you need to grab a quick bite while strolling, drop into one of those stalls.
Here are some places you need to visit to get a feel of Carmel's deep music and art culture:
Carmel International Art Festival
The Tarkington at the Center for the Performing Arts
Art and Design District
Monon Trail
Population: 97,464
Median Home Value: $333,200
Monthly Median Rent: $1,207
Annual Median Household Income: $112,765
Zionsville
This suburb, located just 20 minutes away from Indianapolis, has many people drawn to its small-town vibe. You won't see people frantically hurrying to get around because life here is more laid back than city life. The parks, restaurants, and shops are all within walking distance as well, so now you don't have to take a 10-minute drive to the supermarket just to get a can (or a crate) of beer.
Here are some of the restaurants and parks you should visit in Zionsville:
Lincoln Park
Starkey Park
The Friendly Tavern
My Sugar Pie
Bub's Burgers & Ice Cream
Population: 27,463
Median Home Value: $385,700
Monthly Median Rent: $1,305
Annual Median Household Income: $137,377
Conclusion
Overall, Indiana is an affordable place. You won't feel you're spending more than you're earning because the cost of living is way below the national average. Certain things about this state you need to keep in mind are the lacking public transportation system and the blistering winters in this state. If you can cope with those drawbacks, then moving to Indiana will be perfect for you.
FAQs
Is Indiana A Good State To Move To?
Putting it shortly: Yes! With a low cost of living, excellent educational infrastructure, and lush surroundings, Indiana is surely a wonderful state to move to.
Are A Lot Of People Moving To Indiana?
Around 23,000 have moved to Indiana in 2020 to take advantage of its clean parks, wider sidewalks, and low cost of living. Generally speaking, more people are moving to Indiana than out of it!
What Is Indiana Famous For?
Indy 500: Probably the first thing that would come to mind when thinking about Indiana is its thriving car racing culture.
Basketball: The Hoosiers are simply passionate about basketball, so much so that many refer to the state as the Basketball Capital of the World!
Vast Cornfields: Being in the Corn Belt region, it's unsurprising that Indiana is known for its cornfields.
Enter your information
Almost done!
Enter your information to view your quote.
Your information is safe with us. By using this service, you agree to receive email communications solely regarding your relocation process