Moving to Arlington VA – Relocation Guide for 2022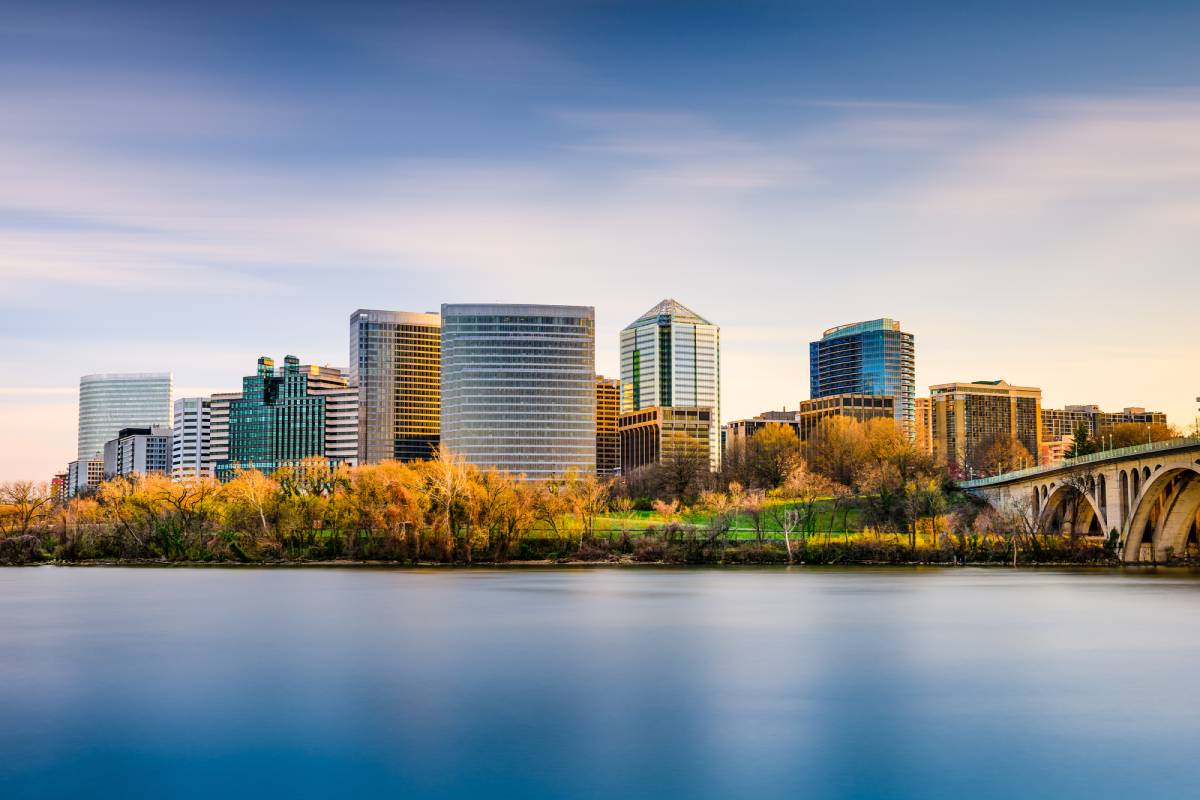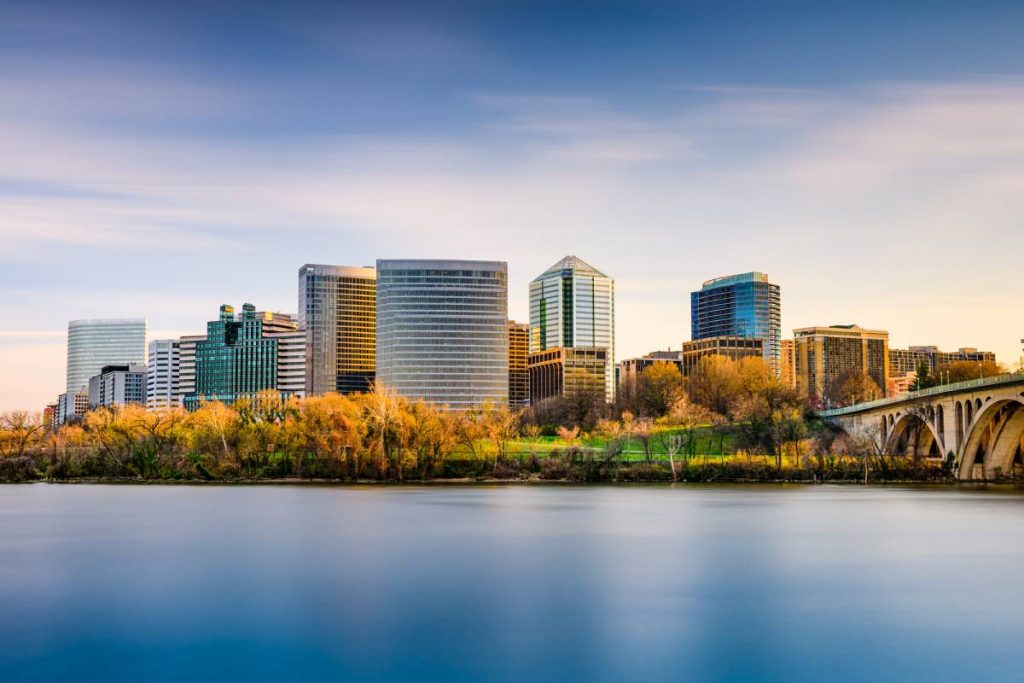 Though often called a city, Arlington, Virginia is the smallest self-governing county in the USA located in the commonwealth of Virginia. The Virginia Supreme Court of Appeals in 1922 passed down a decision to declare Arlington a "continuous, contiguous and homogeneous community." So, you will notice and come across diverse neighborhoods but no cities or towns in the county. It is an entertainment hub with vibrant nightlife, friendly residents, green spaces, great houses, quality education, an intense sports culture, rich in history and culture, and the list can go on and on.
Essentially, it's a very unique place that has sparked an interest among many people across the country. Moving to Arlington is going to be a big step for you if that's what you want. Knowing what the city offers you and what living here will be like will enable you to finalize your decision. We've put down a brief guide to moving to Arlington, Virginia that will help you know all there is to know about this beautiful city.
Pros And Cons Of Living In Arlington, VA
Arlington, like any other city, has a set of pros and cons. We have listed a few of these for your reference.
Pros
Quality Education
Arlington is a city mostly known for its blooming education system. It provides quality education for students from pre-school through university. The city is known for the excellent master's and diploma courses that it offers its students.
Promising Economy
The city has a very steady and growing economy coupled with low employment rates. It has a great employment market that provides several opportunities to skilled professionals. The city allows its residents plenty of opportunities to get by. In fact, the state of Virginia was ranked as CNBC's Top State for Business in the US for 2021, its fifth win since 2007, back when the study began.
Welcoming And Warm Community
No matter which area you decide to live in, you will notice that the neighbors are friendly and open to involving and including you in the community. People in the city are very warm and welcoming to all.
Low Crime Rates
The city of Arlington has low crime rates across all neighborhoods and areas. It is one of the safest places to live in Virginia. This is one of the prime reasons why people with families have been moving to the city.
Cons
The Cost Of Living Is High
Arlington is a city with a higher cost of living and it will cost you a little more than usual. The overall cost of living in the city including your groceries and food rank higher than the national average.
Ridiculous Traffic
Arlington is known very well for its overwhelming traffic congestion all across the city. It is one of the things that is always going to be a struggle for many. You will come across multiple deadlocks during your commute and dodging those will be a hectic job.
Competitive Real Estate Market
The real estate market in the area is extremely competitive and expensive. Buying a house in the city is a bit tough as many people bid for the same property, and overall property values have seen an increase for 2022. Most houses in the city, no matter where they are located, tend to sell out very quickly.
Weather In Arlington, VA
Virginia, as you may know, has very unpredictable weather. Nevertheless, it experiences all four seasons, and living in Arlington is just the same. The weather can sometimes be unpredictable during the changing seasons but the temperatures rarely get into the extremes, making the unpredictability pretty bearable. You get to enjoy your summer, winter, and spring in an outdoor setting.
In the summers, it's humid, warm, and muggy which makes it the perfect weather to hang out by the pool. July is the hottest month of the season and the temperatures rise up to highs of around 88°F. Taking a dip in the pool or having some popsicles and ice creams is a good way to beat the heat in Arlington. Even though it is not as hot and humid as the other parts of Virginia, getting used to the heat may take you some time if you're used to mild summers.
The winters in Arlington are cold and snowy. The temperatures are usually mild and you can occasionally experience freezing cold temperatures in the city. December and January are the months that experience peak winter weather and snowfall. The temperatures during these months usually fall to about 26°F. It also experiences about 15 inches of snowfall annually.
There are occasional strong winds and storms during the spring season followed by mild rainfall. Having an umbrella on you at all times is important as storms and showers can come out of nowhere. It rains about 43 inches every year during the peak spring season. Arlington experiences about 201 days of sunshine a year, so you can definitely explore the outdoors and soak in some sunshine.
Cost Of Living In Arlington, VA
The cost of living in a city is certainly one of the most important things to take into consideration. The city of Arlington is an expensive city to live in, so pull up a chair and grab that calculator before we dive into it. The real estate and groceries in the city are expensive while the healthcare and utilities are affordable. In some ways, your expenses balance out on each side.
Buying A House In Arlington, VA
Buying a house in Arlington is expensive. The real estate market in the city is expanding with all kinds of houses ranging from apartments to condos, and the prices have hiked up by a large margin. About 46% of the locals in the city are homeowners. In recent years, more and more people have been investing in houses in Arlington.
The following is a table that distinguishes the median value of houses in the city compared to the country's average rates according to Zillow. You can clearly see that buying houses in Arlington is much more expensive.
| | | |
| --- | --- | --- |
| | Arlington, Virginia | United States |
| Median Home Value | $791,056 | $320,662 |
Renting A House In Arlington, VA
As mentioned earlier, the real estate market in Arlington is skyrocketing and so is the market for rentals. About 54% of the residents live in rentals. The average monthly rent in Arlington is $2,355 which is much higher than the national average rate.
Listed below is a table and the median value of monthly rent in Arlington, Virginia. Each of the rates is significantly higher, so househunting may take longer than you think. Prepare and plan for your move keeping this in consideration.
| | | |
| --- | --- | --- |
| Apartment Size | Arlington Average Monthly Rent | Us Average Monthly Rent |
| Studio Apartment | $1,520 | $950 |
| 1-Bedroom Home | $1,548 | $1,050 |
| 2-Bedroom Home | $1,763 | $1,278 |
| 3-Bedroom Home | $2,332 | $1,680 |
| 4-Bedroom Home | $2,679 | $1,950 |
Taxes In Arlington, VA
When it comes to taxes in Arlington, the tax rates are a bit on the higher end of the scale. The sales tax in the city is higher than in most cities in Virginia. This 6.0% sales tax is a combination of the 4.3% of Virginia's state tax, a 0.7% special tax, and 1% Arlington County sales tax.
The property tax is 0.90% and the income tax is 5.8%, both of which are higher than the national average. So just know that when budgeting your finances, ensure you leave out some extra to pay off your taxes.
Expenses In Arlington, VA
After housing, your next biggest expense is on the utilities, groceries, and healthcare. These are some of the regulars that need to be taken care of on a monthly basis. In Arlington, your utilities cost 11% lower than the national average.
Your basic utility bills need to be paid monthly unless you want to have your water, electricity, cooling, garbage disposal, and heating cut off. On average, your monthly utility bill in Arlington will come up to $123.92. If you want to add a basic internet plan to this, it will cost you an extra $63, and your phone bill will be around $160.
Your groceries and food bills in Arlington are going to be expensive. According to Payscale, the groceries in Arlington are 14% higher than the national average. Additionally, the sales taxes add to the expense as well. A gallon of milk in Arlington will cost you $2.28, a carton of eggs will cost $2.08, and a loaf of bread will cost you $3.83.
When it comes to healthcare, the expenses are 2% lower than the national average. A one-time visit to the dentist will be $93.03, and a visit to the vet will be $59.
Crime Rate In Arlington, VA
If you're wondering whether these high rates for a life in Arlington are really worth it, we may have some data that can change your mind. Arlington is one of the safest places to live in Virginia – the crime rate in Arlington is 16 crimes per 1000 residents. Even though it may seem like much, the county is safer than 36% of the cities in the USA, and this is a great deal as it makes it one of the safest neighborhoods in Virginia and the country as well.
Both the property and violent crime rates in the city are lower than the national average. The violent crime rate is 1.6 per thousand residents and the property crime rate is 14.07 per 1000 residents.
This makes your chances of being a victim of either a violent or property crime 1 in 64 residents. Rivercrest, Allencrest, Dominion Hills, Claremont, and Aurora Hills are the safest neighborhoods to live in Arlington, but with these kinds of crime rates, you shouldn't have trouble finding many more.
Economy And Employment Opportunities In Arlington, VA
Arlington, even though a small county, has a steady and growing economy. In recent decades, the GDP of the county has shown some great progress. In 2020, the GDP of Arlington Virginia was $36.7 million according to fred.stlouisfed.org. Some industries that have contributed to the economy of Arlington are military forces, manufacturing, design, IT, technology, engineering, tourism, hospitality, education, and architecture.
The economy of the county has also made it possible for professionals and fresh graduates to seek employment in some of the best companies around. Most of these companies are established multinational companies that have a hold in the employment market in the county. Some of the leading employers in Arlington are the US Department of Defence, Safran, BAE System, CACI international, Pacific Architects and Engineers, Alliant TechSystems, Graham Holidays, Leonardo DRS, Interstate Hotels and Resorts, and AES Energy Storage.
Education In Arlington, VA
Education in Arlington is given top priority, and the county is home to a total of over 114 schools that provide quality education. The public schools in the county are recognized nationally for achieving high graduation rates in all of Virginia. The community schools and colleges are also known to provide quality education to students.
Below is a list of the top schools and universities in and around Arlington based on data from Greatschools.org.
Schools
Arlington Traditional
Arlington Science Focus
Jefferson Middle School
Williamsburg Middle School
Yorktown High School
Washington Liberty High School
Universities
Marymount University
NOVA Community College
The George Washington University
The University Of Management And Technology
Strayer University
Traffic And Transportation In Arlington
You would be amazed how convenient it is to navigate and get around Arlington. The city has Metrorail, Bus, Capital Bikeshare, and ample biking and walking trails spread all around. All of these transportation services are well connected within and outside of the city.
Arlington is a bicycle-friendly community in Virginia. Capital Bikeshare is a common service used by locals and tourists alike, with 92 stations spread across the county and has an affordable fee. It is the best way to get around the city or even make a run to your grocery store.
When it comes to the Metrorail in Arlington, it is well-connected within the city limits and gives access to visitors from the northern parts of Virginia. It has 11 stations that connect all of the neighborhoods with one another. The fee for a one-time ticket depends on the distance you are traveling to. If you are a regular traveler, you can access the SmartTrip Card to get discounts on your monthly pass.
If you prefer using the bus, Arlington has two options for you; the Arlington Transit bus (ART bus) and the Metro Bus. The bus services cover 17 routes across the county and have stops every few blocks. Each ride costs you about $2 and you can also get the SmartTrip Card if you travel regularly. The card offers you discounts and is convenient and inexpensive.
Arlington also has an amazing walk score of 72. The county has ample multi-use trails that you can use to ride your bicycle or walk. The trails and paths are closely connected to each other and walking is a convenient way of getting to nearby places. You can also do long-distance commute on foot but, you will have to carry a good pair of shoes with you.
Whether you are traveling by car, bus, Metrorail, or foot, the city is easy to navigate and get by. And we say this because Arlington has 17 bus routes, 11 Metrorail stations, over 88 miles of biking and walking trails, and 92 Capital Bikeshare stations in the county. The transportation system is affordable, convenient to use, and also efficient.
The only catch here is the annoying traffic that takes forever to get rid of. Whether you're traveling during peak hours or not, you are bound to get stuck in traffic somewhere around the corner. And then, it's just a matter of a few long minutes until you are free to move on.
Places To Visit In Arlington
Arlington National Cemetery
Arlington National Cemetery covers 654 acres and contains the graves of soldiers who fought in the American Civil war. It is registered in the National Register of Historic Places, and is a prominent landmark in the county visited by many.
Mount Vernon Trail
The Mount Vernon Trail is a 17-mile long trail that crosses Mounts Vernon and Rosslyn. It is a popular trail known for the river bay view and the gorgeous natural beauty that surrounds it. It is a popular trail amongst bicyclists and hikers.
Signature Theatre
Signature Theatre is a regional theatre in the county well known among art and literature enthusiasts. It is an award-winning theatre where you can watch contemporary, classical, and regional plays all year long.
Best Places To Live In Arlington
Bluemont
Bluemont is a neighborhood that is located in the center of the city. It is also one of the bigger, more contemporary, and urban neighborhoods in Arlington. You will find recently built houses in this area that you will not come across in any other neighborhoods in Arlington. Bluemont has a large number of families living in the area. The neighborhood has ample parks, restaurants, and other amenities for families to enjoy.
Population: 8,439
Median Home Value: $778,455
Annual Median Household Income: $186,897
Monthly Median Rent: $2,560
Lyon Village
Lyon Village is yet another neighborhood located in the center of the city. This neighborhood is more suburban and friendly. It is known for its sports amenities and courts located in Lyon Village Park, which is one of the neighborhood's treasures. The area provides ample job opportunities for professionals which is why a majority of the population in the area consists of working professionals. The houses in the area are a mix of Colonial homes and modern-styled apartments.
Population: 6,381
Median Home Value: $1,069,164
Annual Median Household Income: $157,256
Monthly Median Rent: $2,455
Shirlington
Shirlington is one of the best places to live in Arlington and this opinion is voiced by many locals. It is an upcoming neighborhood, and the youth and locals in the area love it the most as it has the best nightlife and eateries in all of Arlington. Also, you can get a direct bus from here to go to DC if you like. The housing market in this area is affordable so much so that it is one of the most affordable places to live in Arlington.
Population: 12,715
Median Home Value: $396,615
Annual Median Household Income: $118,356
Monthly Median Rent:$2,135
Yorktown
Yorktown is one of the most family-friendly neighborhoods that you will come across in Arlington. This neighborhood has some of the best schools that provide quality education to students. The houses in the area are also extremely family-friendly and most of them also have either a front yard or backyard. It is also closer to most other neighborhoods in the city which makes traveling in and around convenient. There are parks, restaurants, and playgrounds that make it a perfect place to settle down with a family.
Population: 4,612
Median Home Value: $885,618
Annual Median Household Income: $197,709
Monthly Median Rent: $2,479
Summing Up
Arlington is definitely one of the most unique places in the country. Not to say that the city is all glorious as it has its downsides – the traffic, high renting and housing market, and the high cost of living are some to name. But even then, you can't possibly miss out on all the opportunities and amazing lifestyle that Arlington offers you.
It has a rich history which the city has successfully been able to maintain in its architectural representation and through all the memorials that exist all across the city. The city has great job opportunities, low crime rates, an efficient transportation system, rich culture and arts, and an amazing education system as well. Besides, it is one of the best places to live in Virginia which sells it for us. But if it appeals to you as well, calling Arlington your home would be great.
FAQs On Moving To Arlington Virginia
How Safe Is Arlington, VA?
Yes, living in Arlington is safe, and in fact, it is one of the safest cities to live in the country. Both the violent and property crime rates in the city are lower than the national average. It makes for a very safe city to reside in.
Is Arlington A Nice Place To Live?
Arlington is one of the best places to live in Virginia. It has all kinds of amenities that you would ever need including great schools, job opportunities, neighborhoods, restaurants, and more.
Does it Snow in Arlington?
Yes, it snows in Arlington during winters. The city has a cold and snowy winter where it snows about 15 inches annually on average.
Enter your information
Almost done!
Enter your information to view your quote.
Your information is safe with us. By using this service, you agree to receive email communications solely regarding your relocation process