7 Best Moving Companies In Fresno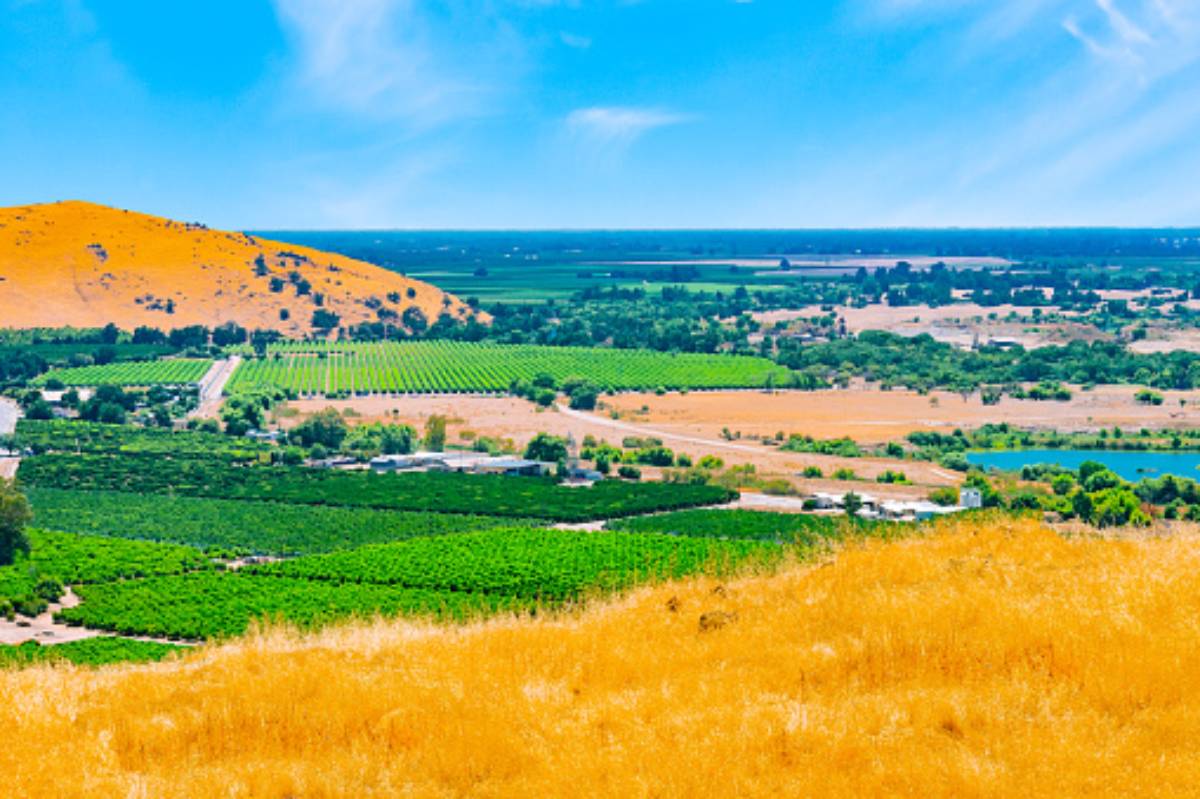 It is often said that if your stomach is happy, everything in your life starts to fall in place. Taking a cue from this theory, Fresno has nailed the fine dining scene and is a popular destination for folks who love to tingle their taste buds with exotic dishes. Its elegant wine culture is just the icing on the cake. And even if you keep all of this aside, just the fact that it is a Californian city increases its appeal by leaps and bounds.
However, like two sides of a coin, there are things about Fresno that just don't sit right with the people who live there. If you are one of them and looking for a change of pace, take a look at this curated list of the best moving companies in Fresno to help you with it.
7 Best Moving Companies In Fresno
Well Done Moving, Inc
Meathead Movers
Fast Track Moving
Economy Movers
Mindful Movers
U-Pack
Action Movers
Well Done Moving, Inc
"Well done!" is exactly what you'd want to say to this moving company once the entire relocation process is complete. The desire for a stress-free move is a given and Well Done Moving understands that very well. The company believes that an ideal move requires transparent communication from both sides and makes sure to keep its end of the bargain at every turn.
Since its inception in 2009, the company has expanded its reach in terms of providing services to customers. Your local and long distance moves will be well taken care of once you get in business with this company. Covering miles with a smile, no matter where you move to in the state of California, you can rest easy knowing that Well Done Moving will deliver all your belongings to your new abode with utmost ease. Just like Bruno Mars, if today, you too don't feel like doing anything, you can let Well Done Moving do all the packing for you too!
Services / Products offered
Residential moves
Commercial moves
Labor only services
Statewide moves
Packing and unpacking services
Loading and unloading services
Pros
Family-owned business.
The company is properly licensed, insured, and registered with the USDOT.
Has partnerships with various non-profit organizations which means you'll be helping the community in some way.
Friendly and experienced movers.
Cons
You will need to provide them with a truck for loading and unloading purposes.
Website: www.welldonemoving.com
Contact Number: (559 )899-9791
Address: 3561 S Maple Ave, Fresno, CA 93725
Rating: Google (4.8/5), Yelp (4.5/5), HomeAdvisor (4.8/5)
See Also: What Salary Do You Need to Live in Fresno, CA
Meathead Movers
Next on the list is one of the most trusted companies in California that goes by the name Meathead Movers. With 25 years of experience under its belt, Meathead Movers has comfortably established itself as an industry giant. The reason why this company is adored by so many is that it provides employment opportunities to student-athletes thus, taking the American Dream forward.
The company specializes in senior moving services as it understands the amount of care you need to ensure that the transition is as seamless as possible. Another service that you can avail yourself of with Meathead Movers is the on-site moving service. Because let's be real, why pay someone else for a job that you can do by yourself without much load? Speaking of which, your items are delicate as it is, it only adds to the misery if they have to share truck space with someone else's belongings. Fortunately, you won't have to worry about that with Meathead Movers as the company has a separate truck for every customer.
Services / Products offered
Local and long distance moves
Commercial moves
Senior moving
Packing services
Packing services
On-site moving
Storage services.
Pros
The company has an A+ rating by the Better Business Bureau (BBB).
Open all days of the week.
Meathead Movers have a fixed pricing system and there are no hidden fees involved.
No consolidated trucks.
Cons
Limited storage services are available.
No international relocation services are provided by the company.
A bit more expensive than other moving companies.
Website: www.meatheadmovers.com
Contact Number: (559) 785-0316
Address: 4744 N El Capitan Ave, Fresno, CA 93722
Rating: Google (4.4/5), Yelp (4.5/5), Facebook (4.5/5)
Fast Track Moving
The company takes great pride in providing excellent customer services and its impressive referral rate is a testament to that. Not to mention that these high-quality services come at really affordable prices which won't stretch your dollar much. Conforming to its name, these movers will fast track your move and might even finish an hour or two earlier than the estimated time. The joy of saving some precious moolah on hourly-based work is not to be overlooked.
Coming down to the services provided by these guys, apartment and commercial moves are two offerings that customers trust this company with, blindly. One aspect that a lot of people and even many moving companies ignore is the garbage that is left behind once the move is complete. The junk removal services provided by Fast Track Moving will remedy that. The company will take care of all your unwanted items and dispose of them properly. So, if you're on the lookout for a company that takes care of everything before and after the move, contact Fast Track Moving.
Services / Products offered
Apartment moves
Commercial moves
Emergency moves
Junk removal services
Packing and unpacking services
Cleaning and sanitization services
Pros
Professional, competent, and friendly staff.
The company excels in handling last-minute moves.
Budget-friendly movers.
Cons
Non-operational on Sundays.
Website: www.fasttrackmovingca.com
Contact Number: (559) 634-0678
Address: 4030 N First St, Fresno, CA 93726
Rating: Google (4.8/5), Yelp (4.5/5)
Economy Movers
The list is incomplete without mentioning one of Fresno's oldest moving companies, Economy Movers. Unlike the crippling economy of the nation, this company will make you feel good about your bank balance once the relocation is completed. Economy Movers have changed the game by providing top-notch services at extremely competitive prices that almost seem too good to be true.
Being the veterans in this industry, the company has all the required knowledge in its arsenal to undertake any kind of move, be it a local or a long distance move. Just like a loving mother who gets uneasy when her children are away for a long time, you're bound to be a little concerned about where your belongings are, during the transit. In such cases, the company's tracking option gives you that much-needed sigh of relief. Sit back and relax at your new home and track your shipment with the click of a button on your phone. This is exactly what a perfect move looks like, doesn't it?
Services / Products offered
Office moves
Local moves
Residential moves
Out-of-state moves
International moves
Storage services
Pros
The company comes with a wealth of experience.
Ranked positively by the Better Business Bureau (BBB).
Licensed and insured movers.
Economy Movers also provide international relocation services.
Cons
Though the company provides storage services, the storage units aren't temperature-controlled so you might want to consider storing delicate items that may get affected if stored in these.
Website: www.economymovers.com
Contact Number: (559) 276-0835
Address: 4287 W Swift Ave, Fresno, CA 93722
Rating: Google (4.5/5), Yelp (4/5), Facebook (4.8/5)
Mindful Movers
Serving the residents of Fresno for more than 7 years now is this locally owned and operated company called Mindful Movers. The company wasn't named in a sudden Eureka moment. Rather, it is named after their well-thought and personalized approach toward every move.
The company also offers a 15% discount for military personnel, law enforcement officers, and senior citizens so if you fall in any of these categories, you'll be saving a few extra bucks on the move. Though there is an Uncle Tim in every family who takes pride in being the go-to person when it comes to assembling any kind of furniture, not everyone has that privilege. So, if you're among the not-so-fortunate in this aspect, you can count on Mindful Movers for furniture assembly and disassembly services. It goes without saying that basic moving services like residential and commercial moves are a few feathers in this company's hat.
Services / Products offered
Residential and commercial services
Loading/unloading services
Junk removal services
Furniture assembly services
Packing services
Labor-only services
Pros
Cost-effective company.
Polite and hard-working crew.
The company maintains an A+ rating with the Better Business Bureau (BBB)
Mindful Movers has an astonishing 98% customer satisfaction rate.
Cons
You will need to provide your own truck for labor-only services.
Website: www.fresnolocalmovers.com
Contact Number: (559) 236-6628
Address: Fresno, CA 93726
Rating: Google (4.1/5), Yelp (4/5)
U-Pack
Specialists in affordable long distance moves, U-pack has relocated numerous Fresno residents over the years. Its flexible pricing structure has also been a boon to many. What makes this company stand out amongst its competitors is that despite having branches in almost every U.S. city, U-Pack has maintained the same amount of dedication and conviction in each location when it comes to moving.
With U-Pack, you will have no trouble availing of any kind of services related to relocation. In case you need any assistance with regard to packing, unpacking, and hauling services, you can always rely on U-Pack. Speaking of its legitimacy, the company is properly licensed, insured, and registered with the USDOT.
Services / Products offered
Moving labor services
Senior moves
Military moves
Student moves
Cross country moves
Pros
No hidden fees are involved.
The company comes with about 25 years of experience in the moving industry.
One of the most trusted moving companies in the country.
Easy on the budget.
Cons
There are no tracking options available.
Website: www.upack.com
Contact Number: (844) 611-4582
Address: 330 S Teilman Ave, Fresno, CA 93706
Rating: Google (4.6/5), Yelp (4.5/5), Facebook (4.7/5)
Action Movers
Last but certainly not least, this company called Action Movers has been in action for over two decades now and has maintained its position among the elite moving companies in Fresno. The hoard of services this company provides has benefited a number of inbound and outbound Fresno residents.
To ensure that Fresno residents have someone to fall back on every step of the day, the company is operational on all days of the week from 7:00 am to 7:00 pm. So, if you find yourself in a situation where you need to move urgently, you know who to call. Not Ghostbusters, but Action Movers, just so we are clear.
Services / Products offered
Storage services
Packing services
Local moves
Pros
Family-owned and operated company.
Serves the entire state of California.
Friendly customer service.
Properly licensed and insured movers.
Cons
The company isn't big on long distance moves.
Website: www.actionmovers.com
Contact Number: (559) 347-9466
Address: 2890 N Sunnyside Ave, Fresno, CA 93727
Rating: Google (5/5), Yelp (4.5/5), Loc8NearMe (4.8/5)
How Much Does It Cost to Hire Movers in Fresno?
No matter if it's a 50-mile move or a long distance one, you will have to go through the same process of packing, loading, unloading, and unpacking. Just the sound of it is mentally draining. So, unless you're okay with conditioning yourself with the unsurmountable stress that a relocation process brings, hiring a moving company will be a wise choice.
If we talk about the city of Fresno, the average cost of hiring a moving company here is about $580. Mind you, this cost is pretty high if you compare it with other cities, so applying cost-effective methods will save you a lot of money.
See Also: The Average Cost of a Moving Company
Conclusion
A move within or outside the city borders of Fresno will require some amount of planning and the correct way to kickstart it is by choosing the right moving company. The above list of some of the best moving companies in Fresno aims at just that. Hope we've given you a better idea about the things that you need to take into consideration before moving.
FAQs On Best Moving Companies In Fresno
How Much Does It Cost To Hire Movers In Fresno?
For a city like Fresno, the average cost of hiring a moving company is $580 which may vary depending on a number of factors.
How Far Out Should You Schedule Movers?
The ideal time period to schedule movers is two months before the actual moving date. This gives you room to make any necessary changes that may be required and help plan out your move better.
What Are The Cheapest Times Of Year To Move?
Scheduling your move during the off-peak season – from late September to April – will cost you way less than what you would be paying in the remaining months of the year.
Enter your information
Almost done!
Enter your information to view your quote.
Your information is safe with us. By using this service, you agree to receive email communications solely regarding your relocation process