Questions to Ask Your Mover Before Hiring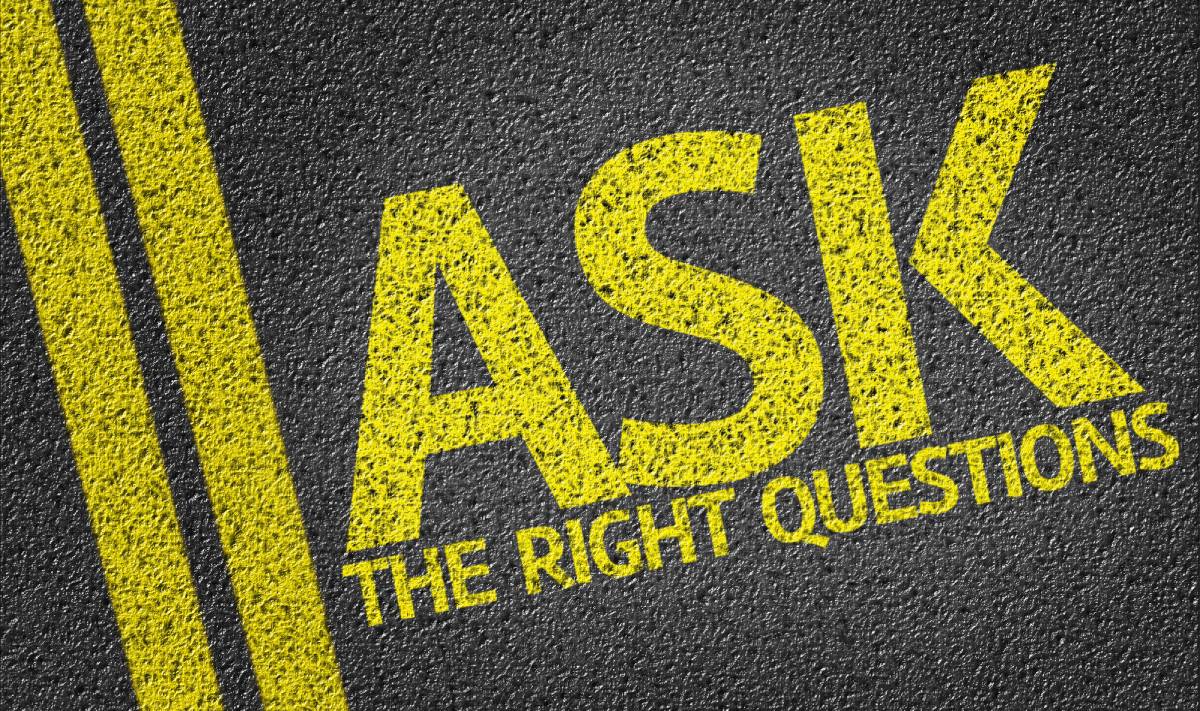 Moving to a new city or a state is a long and stressful task. If you're planning on hiring a moving company, you need to make sure you look deep into their profile. Researching your company is a must, and not doing so can cost you, leaving you with unfair prices, incomplete services, and in some cases, simply getting scammed. Getting to know a company better will help you know if they are reliable and trustworthy partners to work with or not.
If you want the move to go smoothly, you cannot afford to hire a second-rate moving company. You can definitely avoid any confusion, have a better negotiation, and hire a reputable moving company if you ask the movers all kinds of questions. Familiarize yourself with these important questions to ask your moving company to truly know if they are reliable and trustworthy.
About The Company
Is Your Company Licensed Through The FMCSA?
All of the moving companies have to process certain documentation issued by the FMCSA. FMCSA is the Federal Motor Carrier Safety Administration, a government federal agency that develops safety standards regulated for all kinds of commercial vehicle operations. They also make sure to keep a record of the safety performances of said companies and operations.
Having an FMCSA approved license does not mean that the company provides excellent services, or gives you services at a lower price. But what it assures is that the company abides by the federal laws, is reliable, and would not scam you.
Make sure to check their USDOT number and have a look at their certificates if you can. If you get to do so, and if the certificates match with the company credentials, you are good to go. Also, remember that you check the operation status and safety status on the FMCSA. A simple 'Authorized' and 'Satisfactory' remark is more than enough to assure you that the company is reliable and has passed the verification process.
What Services Does Your Company Offer?
Not all moving companies offer you every kind of moving service, and it would not be wise to assume so. Make sure you ask the moving company about the kinds of services they offer. Most companies have a particular set of services that they provide based on their specialization. The most common services that they provide, and also the ones that you might be looking for, are
Packing and unpacking
Loading and unloading
Furniture assembly and disassembly
Cleaning service
Transportation of heavy objects
Shipping your vehicles
Temporary storage facilities
Look out for these or any other services that the moving company offers you. While these are basics, not every company will offer them all, while several may offer additional services.
What Moving Coverage Options Does This Company Offer?
Moving converge is basically an insurance service provided by the moving company to its clients. This covers the cost of your items in case they get damaged, broken, or go missing during the moving process. All moving companies have to provide basic liability coverage free to all of their clients.
Under this fee, the company insures your items for $0.3 per pound and $0.6 for an intrastate and interstate move respectively. This is not the best insurance policy for your lost or damaged items. So, you can ask them if they offer any other services apart from this one.
Most other companies also offer full value protection coverage that covers the full cost of your items for the current values. This is a more reasonable bargain, but the catch here is that you have to pay a bit more to get this service added to your package. Also, this service may vary from company to company.
For How Many Years Have You Been In This Business?
Getting to know about the working experience of the company will help you know if they've worked on enough moving projects similar to yours. Now, the quality of services a company provides does not completely depend on the time they have been in business. Some new companies provide better services than most old and reputed companies. It is just a matter of experience.
If you think that the company has had great success and will be able to work on a move as big or small as yours, go ahead and give them a heads up. Additionally, another way to cross-verify the success of a company is to ask for references – more on that in the next point.
Can You Provide Us With The Contact Details Of A Few Of Your Previous Clients For Reference?
Asking for references always helps you get honest references and reviews. You can always check these reviews online and on the company's website, but asking their clients in person makes a huge difference. Make sure you get at least 3 references and contact them all. Get to know how their experience was, what services they availed of, and if they had a satisfactory experience. If a majority of these references have a good impression of the company, you're good to work with them.
Is This Company A Carrier Or A Broker?
Before you hire a moving company, you need to know what category it falls under. All moving companies fall under 3 major categories; brokers, carriers, and broker/carrier hybrids.
A broker is a consultant you talk to before you hire a moving company. They understand the services you need and then look for a moving company for you. In this case, you do not get to choose which company does the job for you as the broker gets it done for you. The broker outsources its services with a partner or a third-party company. If you go this route, you need to know that it is a bit heavy on the pocket as the broker charges his fee as well. Plus, you have to ensure your brokers are reliable as your move can quickly go awry when there's no one company to hold responsible.
A carrier company is where they have their own services and employees who do the job. You talk to the owner and they get their employees to work on your moving process through and through. There is no involvement of a third party or agents in this case. In such cases, the communication is smooth sailing and you get the services you asked for firsthand.
Coming to the hybrid companies, they work both ways. They have their own employees and services that they provide, but they only provide a limited number of services. If you request for the services that they don't provide first hand, they partner up with a third party and get them arranged for you.
These are the three kinds of moving companies. So, before you hire the moving company ask them what category they fall under and look at which company you are comfortable working with. It's a good idea to know these details as you know whom to communicate with, who will get the job done, and other details as well.
About The Services
Do You Have New Equipment And What Kind Of Packaging Materials Do You Use?
Most times, moving companies use old and outdated equipment for the move to save money. Ask your moving company for the kind of equipment and packaging materials they use for the move. You do not want your belongings to be stored in boxes that will break easily. Nor do you want to get your belongings damaged because of the old equipment that they use. You can also ask to have a look at their equipment for yourself and demand quality materials if needed.
Do You Provide Shipment Tracking?
In some cases, companies share a link with you that helps you track your belongings in real-time and help you know where they have reached in the shipment process. This is a benefit that most companies do not provide. But keep in mind that it isn't the most important factor that should affect your decision-making. It is simply an added benefit that helps you know where your belongings are – consider it a brownie point for the company in question.
Is There Something We Can Do If Our Belongings Do Not Reach Us In Time?
When it comes to transporting your things, there's a schedule that your moving company will give you. It will have listed down the timeframe of everything that gets shipped from your old house to when it gets to your new one.
Sometimes, your belongings will take longer than the estimated time to get to your new house. Different companies have different policies to deal with such scenarios, and we recommend familiarizing yourself with them. In some cases, they may offer a money-back guarantee of a small amount if you don't get it within the stipulated time, in other cases, you may not be able to do much. The more you're aware of what you can do as a customer, the better.
What If We Need To Cancel?
For some reason, if you have to cancel your move after you've signed a contract with the moving company and with full payment, you will have to also cancel the contract. In other cases, you may have already paid a non-refundable deposit which you will lose upon cancellation. To avoid any last moment hassle and misguidance, it is always better to ask the company in advance for their cancellation policy.
Most companies have a cancellation policy whereby you can cancel any service within numbered days. And, you can get all of your payments returned with minimal cancellation fees. Some companies have a much harder policy and charge you a bigger penalty as well. So, it is always advisable to clarify these things ahead of time.
About Employees And Workers
Does Your Company Run Background Checks On Employees?
With moving services, you will have strangers entering your house every now and then. These strangers will be going through your belongings, packing them, loading them, and handling them. This will be a scary and uncomfortable situation for you. To make sure that you are at least a little comfortable and feel safe, you can enquire if the employees working in the company are trustworthy and reliable.
A company that does a background check ensures that the employees hired have a clean background and are reliable. If any company fails to hire employees without a background check, you can just move on to the next company.
Are Your Employees Trained and Do they Have Experience?
You do not want your belongings to be mishandled by inexperienced and non-trained employees. Since you'll be paying for all the employees that come to your house for the moving process, make sure that the company sends the trained and experienced ones. One way to ensure this is by asking for details about the sort of training the employees receive.
About Cost Estimates
Do You Offer Binding Estimates?
Not all moving companies offer binding estimates, but when they do, you must enquire to make sure they'll abide by it. A moving company gives you a binding estimate upon looking at all the services you'll require. It is basically a final estimate of all the services you will be availed of from the company, and no additional changes can be applied to this estimate once decided.
The company can't add to the charges after the binding estimate has been given to you unless specific things don't go as planned, if there are additions to your moving inventory or changes in the services you want. Make sure you're fully aware of these scenarios beforehand.
See also: How to Calculate Moving Costs
A good old-fashioned trick some moving companies use is adding some hidden fees to the invoice. Most of these fees are hidden because of misinterpretation or haven't been brought up during initial conversations. And, it is also very rare for companies to admit to adding such a fee to the final bill. But what you can do is, look at reviews online. You can get in touch with the clients that mention such hidden fees in their cases and find out more about them. This can help you avoid being potentially scammed out of extra money.
Are There Any Discounts Running Currently Or Do You Offer Any Additional Discounts?
Most of the time, companies offer you discounts depending on the size of the move and then on the package you take. Sometimes, they offer you discounts if you avail of their memberships and other services. Some of these discounts also include military discounts, AAA membership discounts, senior discounts,, and seasonal discounts. These companies give you a brief of such discounts if they happen to offer them. In case they don't mention any discounts to you, make sure you ask them about it up-front.
Also read: How Can I Move Long Distance Cheap
What Are The Terms Of Payment And How Should I Pay For My Move?
Before you make any final signatures, make sure to ask about the mode of payment the company prefers. Some companies offer you a discount on a full advance payment. In any case, it is always good to know the method of payment as it is a big expense that you will be incurring. Some companies also don't accept cheques or credit cards. It's important to be prepared for the payment when it is due and not get scammed, hassled, or misguided at the last moment.
Summing Up
Don't be hesitant when asking questions to your moving company, as it is only going to help you know better and not get scammed or fooled. It keeps you informed and gives you an idea of whether the company you are hiring is worthy, reliable, and trustworthy. These questions to ask your moving company are just part of the research that goes into a move, but it's an important part that mustn't go overlooked.
Once you know that the company you have been in conversation with is able to give you satisfactory answers and answer all your doubts and queries, it is automatically a step towards building trust. We can say with confidence that asking questions will lead you towards an ideal company that will make your move as smooth as possible.
FAQs On Questions To Ask Your Mover Before Hiring
What Should I Know Before Hiring A Moving Company?
Hiring a moving company is not the easiest job. You want to work with a company that is reliable, trustworthy, and will be able to help you make the move as smooth as possible. The experience, services they provide, discounts they offer, insurance details, and other things we've covered in our blog are some of the many things that you need to know before you hire a moving company.
How Do You Interview Movers?
Taking an interview or simply asking all of your questions to the movers is ideally the best way to go ahead in the process of hiring them. It helps you get a clear idea of the company and its overall services. You can prepare your questions in advance and ask them one by one as you go ahead in the conversation. Making a list of these questions is also a good idea.
What Questions Should I Ask Long Distance Movers?
Asking questions is a good way to go ahead before hiring movers. Some of the common and important questions are –
Whether they offer binding estimates
How long they've been in this business
The types of services they offer
The types of moving coverage they offer
See also: How Do I Make Sure Movers Won't Steal? | Will Movers Move Things Not in Boxes
Enter your information
Almost done!
Enter your information to view your quote.
Your information is safe with us. By using this service, you agree to receive email communications solely regarding your relocation process