Will Movers Move Things Not in Boxes?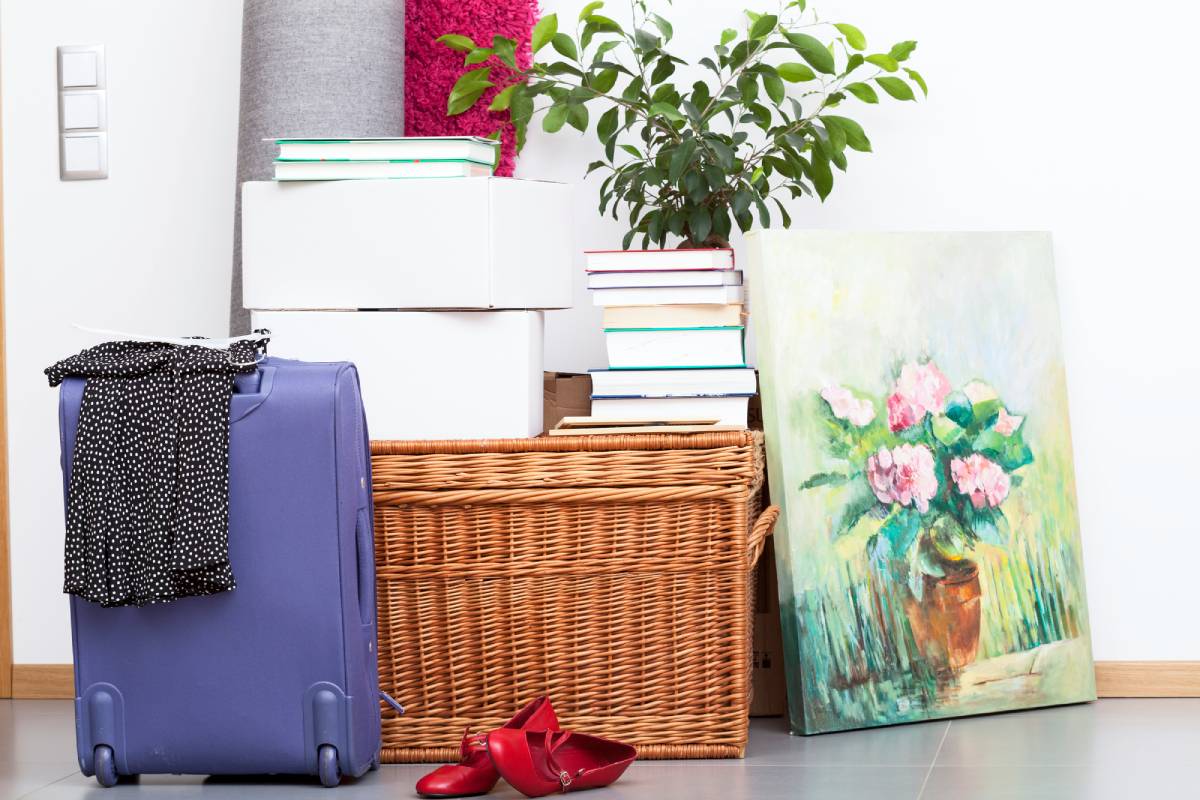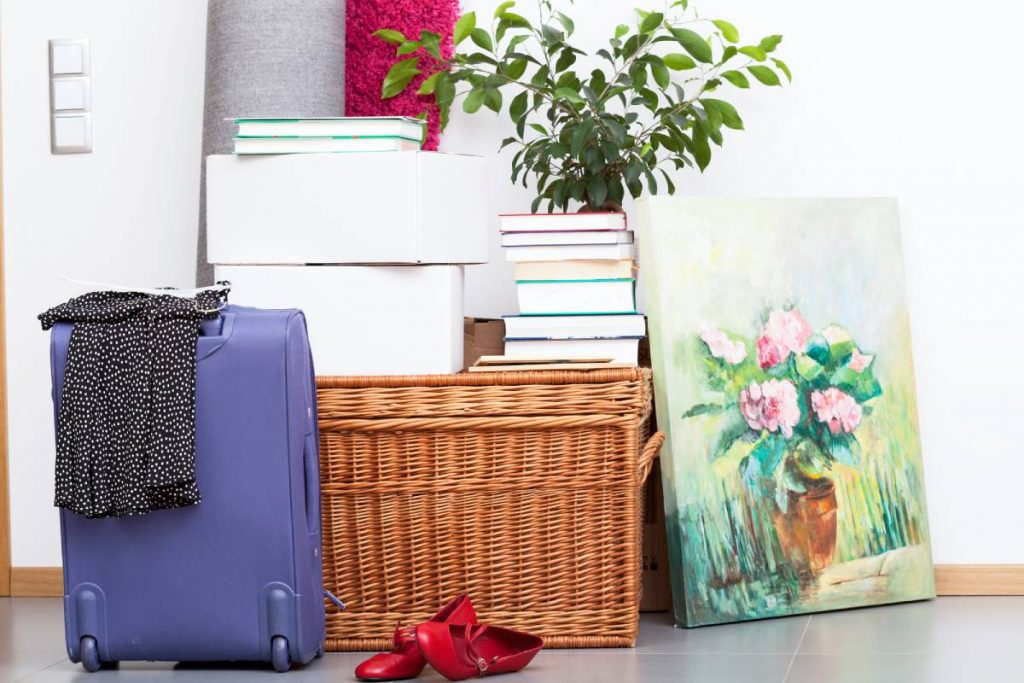 Moving is a systematic process that needs a lot of planning and organization. The most important questions to ask yourself are:
What should you pack?
How to pack?
What materials to choose while packing?
The most commonly used medium to pack things are 'Boxes.' The question arises: Why only boxes? Is it possible to sign in movers and not use boxes?
The professional will be agreeable to moving without boxes; however, they prefer moving your house in boxes. Many movers will accommodate your vision of using alternate packaging supplies for the move.
Most movers prefer boxes as a norm that the industry follows. Cardboard Boxes are considered safe and the most orderly way of moving items. The clean geometric shape of a square or a rectangle makes the boxes perfectly stackable. You can put labels and a list of things in the box.
Uniform-sized boxes save a lot of space in the loading truck. Saving space can be very profitable to the Client.
Many families shifting homes have a different vision of moving houses and using the least packaging supplies. Environmental awareness prevents them from consuming throw-away boxes and inspires them to seek solutions within their household.
See Also: How To Pack Wine Bottles For A Move
Alternate Packing supplies to boxes
Your house gives you umpteen options of packing supplies. Trying these options will save you a lot of money and give you a sense of achievement. It can be a little taxing, though! When choosing packing supplies, do not miss out on the usability of various things at home.
See also: Long Distance Move On A Budget
Dresser drawers
Arrange your clothes and non-breakable items in the dresser drawers. The shrink-wrap on the dresser will keep the drawers intact. Make sure the dresser is not very heavy for lifting.
Large suitcases and bags
Turn the items to be packed into packing supplies. Use big suitcases to pack your things. Big hardcover suitcases are great for packing gadgets or fragile items. You can line the bags with blankets or towels for extra cushioning. They can store computer monitors, picture frames, small devices, valuable decorative pieces which can be carried without the fear of breakage. Remember to put a 'Fragile' tag if needed. Books can also be packed and rolled out by the movers. They can get cumbersome. Loading them into the roll-out suitcases is a handy option.
Backpacks
They are ideal for small gadgets, electronic items, small antiques, and essential accessories. Line them with napkins or sheets to keep them cushioned to avoid any thuds or bangs on the way.
Briefcases
They are an excellent option to pack essential documents that need the security of a locked bag and proper care. This way, you can easily access them when required, even during the shifting process.
Handbags and Tote Bags
Every household has umpteen handbags and tote bags. You can pack cleaning items, kitchen supplies, toiletries in different bags and label them. This trick will save you money on boxes and keep your things organized while unpacking. Prepare a separate suitcase for kitchen items, as you will need it immediately once you reach your new home.
Big Pots and Pans
Instead of packing the big pots and pans into kitchen item boxes, try filling them with small bottles of spices, cutlery, and assorted items. Well-lined and tightly packed big pots are pretty much capable of carrying your expensive chinaware. Once filled, you can shrink wrap them to avoid spillage or movement of goods.
Trash Bags
Please do not underestimate your humble trash bag. It has enormous potential and quality to shapeshift as and when required. You can use good quality, heavy-duty trash bags for packing clothes (with the hangers like the dry cleaners), drapes, rugs, mattresses, and much more. Tie labels on them for reference and better organization.
Also Read: Do I Need a Mattress Bag or Cover for My Move
Wastebaskets
They can be lined with small trash bags and store smaller items like toiletries, Hair accessories, knick-knacks lying around.
Laundry Hampers
The big size of the laundry hampers makes them an excellent packing supply. You can use them to pack table lamps, tall plants, long-handled mops, tall standing vacuum cleaners, etc.
These alternatives to boxes may not be easily stackable, and your movers might need to try many permutations and combinations to align and fix them. Try to fit the most compressible/ unbreakable (clothes) items at the bottom and work upwards likewise. Make sure they are tied and fixed securely in the loading truck to avoid movement, which may lead to breakage or wear and tear.
Lining sheets from household products
We discussed items to be used as storage to pack your things. Now let's determine alternative ways to reduce our cost of packing further. Take a peek into your bedroom, kitchens, and halls. Did you find some more packaging supplies around?
See also: Where to Get Moving Boxes for Free
Sweaters and Coats
Our winter essentials are cushy and fluffy. This helps them behave like bubble wraps for lining suitcases, bags, and totes to prevent breakage of stuff placed inside. Remember to stick a "fragile' sticker when required.
Pillows
Pillows can be great padding for fragile items and will not only prevent stuff from moving but will prove to be excellent cushions on the road. Store your well-wrapped crockery in the box lined with pillows for more damage control.
See also: How to Move a Mattress
Towels and Linens
Use your towels and linens as lining sheets and bubble wraps, depending on their thickness. This will kill two birds with one stone. You'll save on packing supplies, and two things are getting packed simultaneously. Avoid wrapping linens around any liquid items. Spillage, if any, may damage the fabrics.
Blankets and sheets
You can use blankets and sheets to cover important gadgets, paintings, or valuable antique pieces. Covering the object snugly with blankets will keep them safe when put in a laundry hamper, suitcase, or box.
Scarves
Wrap and tie scarves around your painting's frames to prevent scratching. You can then place the Scarf-wrapped items into suitcases or boxes. It's critical to pack well and wisely use the things available.
Rental Plastic Boxes and Totes
11.2% of Americans moved last year, using a ton of cardboard to move 10, 4-bedroom houses or 50 studio apartments. Producing one ton of cardboard involves 17 trees, 79 gallons of oil, 7,000 gallons of water, and 42,000 kilowatts of energy. Cardboard boxes are used once or twice in their lifetime before ending up in a landfill.
Below are the benefits:
Environment Friendly
The plastic boxes have a long shelf life and can go on for years, unlike the cardboard boxes, which are replaced after 2-3 moves.
Sturdy and Non-collapsible
Mostly these heavy-duty boxes are made to hold heavyweight. They can withstand wear and tear and harsh conditions.
Protects From Humidity
The heavy-duty plastic boxes block moisture and rodents from entering the box. Using cardboard boxes may cause bacteria and mold to your belongings, especially if it is a long-distance move.
Space Efficient and Stackable
The boxes are designed, keeping in mind the shifting requirements. They can be stacked in the loading truck and are non-collapsible.
Durable
You can store your seasonal items and decorations. The plastic boxes are heavy-duty and meant for industrial use. Even if you decide to buy a few, they will last you for a very long time. Keep them tucked in your basement or garage.
Pick and Drop Service
Disposing of, storing, or re-using the cardboard boxes can be troublesome. The companies have, pick and drop services of their boxes, even if you are moving long-distance. They have local distributors who handle their logistics. Just give them a call once you empty their boxes. This kind of service will save you a ton of work.
---
FAQs
Does everything have to be moved in Boxes for movers?
Generally, movers prefer to move houses in boxes, but there can be many alternatives to boxes while you decide to shift homes. Turn your large suitcases, oversized handbags, pots and pans, laundry hampers, bedsheets and blankets, wastebaskets, trash bags, dress tables into packing supplies. Use towels, linens, woolens, blankets as lining sheets. These options will not only help you pack but save a ton of money on packages and packing supplies.
Why do the movers prefer packing in cardboard boxes?
Most movers prefer boxes which is a norm that the moving industry follows. Shifting Boxes are considered safe and the most orderly way for moving items.
The clean shape of boxes with squares or rectangles makes them easily stackable. Movers can fix them very close to each other to save loading space. This becomes very profitable for the Client.
Are there eco-friendly alternatives for packing boxes available?
With global awareness of the environment, many companies have started renting/selling plastic boxes made from recycled plastic. These boxes are very sturdy, durable, and most importantly, non-porous, unlike their cardboard counterparts. The plastic containers can keep moisture and rodents at bay for long-distance moves. The plastic boxes available now are produced, keeping in mind that they can be stacked on top of each other.
Also Read: Where to Buy Moving Boxes
Final Thoughts
Make sure you take pictures of assembled gadgets to know how to fix them back again. Take Click pictures of valuable or fragile items also to track them later. The images can be used to claim insurance if needed.
While using your household belongings as packing material, don't damage them. Bedsheets, linens, blankets, woolens, scarves, which you might use as packing supplies, are also of great value. Use quality cardboard or plastic boxes if you need them. Many items need to be in sturdy cartons, kindly don't ignore that requirement.
See also: Professional Movers in the Country
Enter your information
Almost done!
Enter your information to view your quote.
Your information is safe with us. By using this service, you agree to receive email communications solely regarding your relocation process