Do I Need a Mattress Bag or Cover for My Move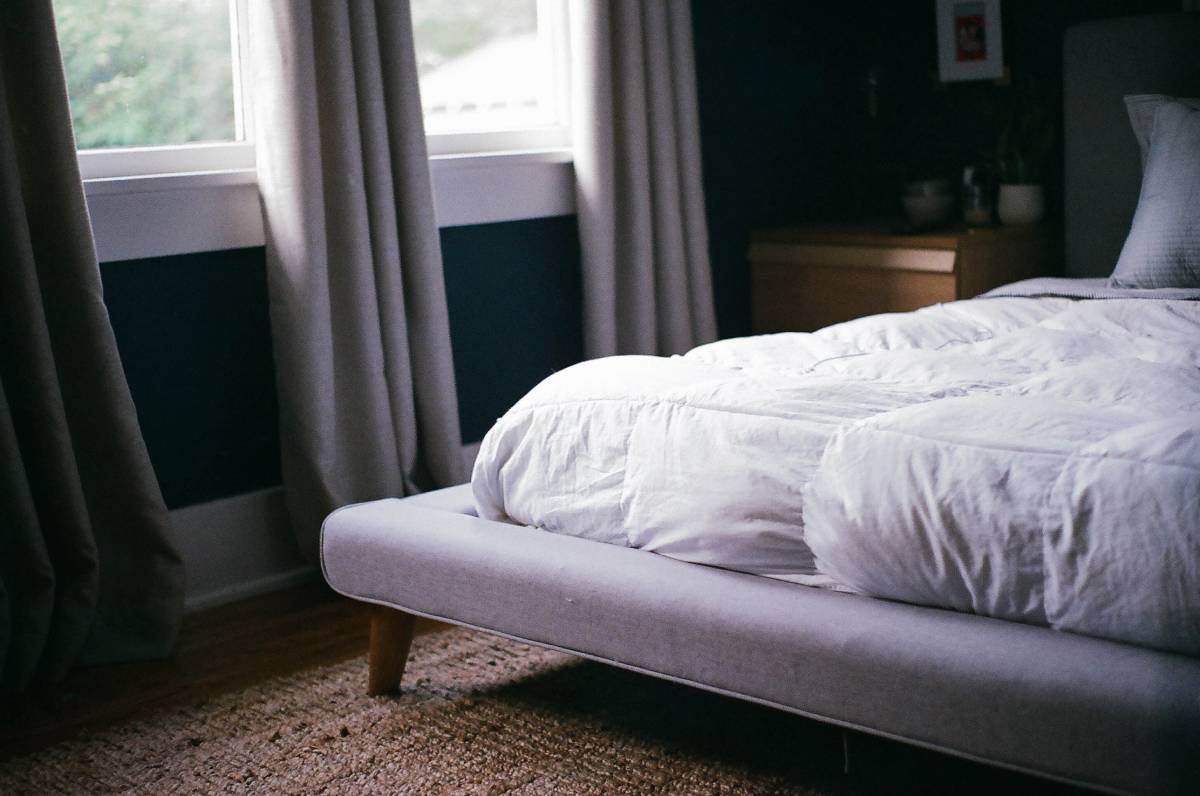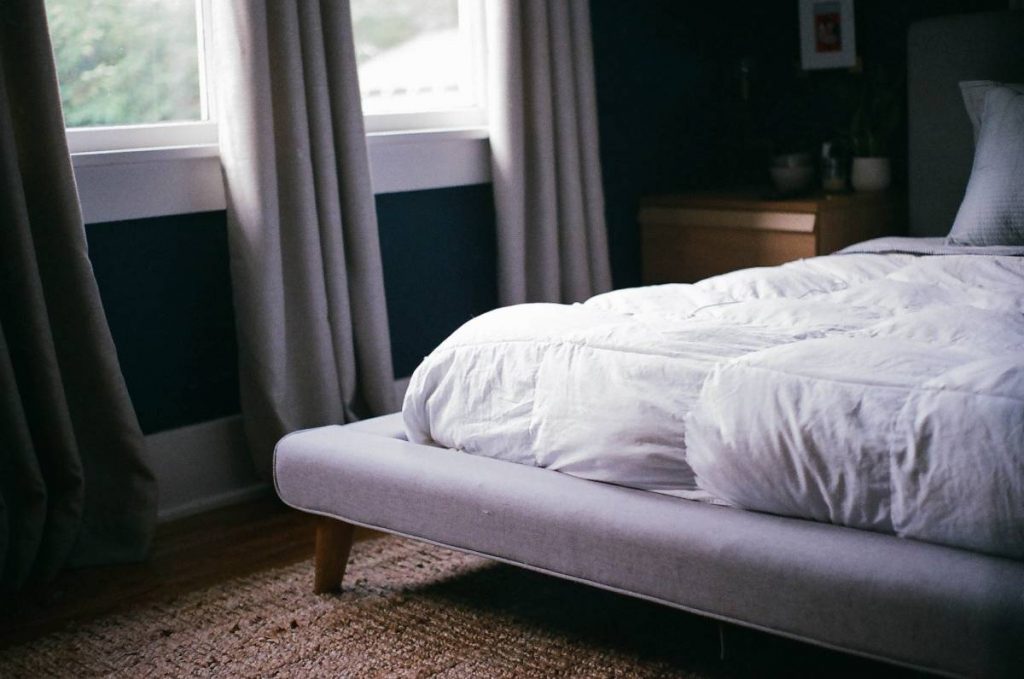 When moving your home, there are many things to consider, but what about the mattress on which you sleep at night? If you're moving, there's no need to worry about any of this. But if it's another person who will be doing the heavy lifting and carrying, then it might be best to protect your investment with a mattress bag or cover.
If you're planning on moving yourself, it's not vital that you protect your mattress with a bag or cover. It will have no bearing on the move's efficiency, but it could be advisable for health reasons. To keep dust and allergens to a minimum in your new home, ensure your old house is properly cleaned or covered before you start packing up. You don't want to contaminate your new home with any of the allergens sitting on your mattress!
Professional movers will usually know how to protect your mattress without any problems, and it would be a good idea to ask them about the appropriate ways of doing so. If you're hiring a moving company, they will usually offer this service as part of their general package. However, it might be best to take out insurance if something bad happens.
What Can I Use To Protect My Mattress?
Luckily, you have a couple of choices when it comes to mattress protection! There are many different types of bags and covers available on the market today, but you need to make sure that whatever you buy will ensure your mattress stays safe and clean throughout your move.
Mattress bag covers are an affordable option, but they're usually only designed to be used once. If you want something that will protect your mattress from dust, dirt, and allergens, then it's best to invest in a good quality cover instead. However, if you're just interested in protecting the mattress itself during transportation, a mattress bag is probably your best choice.
Also Read: How to Move the Mattress
What Are The Mattress Bag Covers?
Mattress bag covers are large fabric pieces designed to fit snugly over your mattress. Mattress bag covers are usually made from a tough material, so they can withstand being thrown around by moving men or women! They also protect your mattress from the elements, such as dust and dirt. However, it's a good idea to check with your moving company if they prefer that you remove the covers before they arrive.
Mattress bag covers are easy to use and can be bought for a low price. If you're worried about any of the material on your old mattresses, such as bedbugs or other pests, then you must get one of these covers to protect yourself and your family from sicknesses.
Do I Need Mattress Bags?
Mattress bags are another popular choice when it comes to protecting your mattress. Often made from thick plastic, they cover the entire mattress and don't leave any part of it exposed to the elements or dust and dirt. Mattress bags are usually sold as a complete package with two zips that can be unclipped and unzipped, depending on whether you're moving the mattress in or out.
Reasons why you need mattress bags
Mattress bags are used to prevent bed bugs from getting into or out of your mattress.
Water damage is prevented by using mattress bags to safeguard your mattress from deterioration.
Mattress bags are used to protect your mattress when you store it.
Unfortunately, bed bugs and vermin can be a major issue when moving or storing a mattress. If your mattress isn't properly sealed, then you're placing yourself and your family at risk of experiencing a whole host of nasty illnesses. The zipper makes it easier to move the mattress as a whole, but it's also very simple to open up and remove the bag from each section of your bed. These bags are great for professional movers who need to take quick action to complete their jobs. However, they're best used inside a moving truck as the plastic can rip fairly easily.
If you do decide to use a bag or cover on your mattress during relocation, then some things must be considered first:
Ask your movers about the best way to protect your mattress when moving
If using a mattress bag, then make sure there are no tears or holes in it
A cover is installed by slipping it over the top of the mattress and zipping it up all around. There should be no gaps between the zipper and mattress.
If using a bag, fold under the extra fabric around the zipper area and staple it to the mattress.
Mattress covers should be made of a thicker material that will not tear or puncture easily.
Also Read: Where Can You Find Free Moving Boxes
How Do I Use A Mattress Bag Cover?
When you're about to move, you must take some time out of your busy schedule to think about how exactly you want to protect your mattress. It's not just enough to tuck your sheets over the top of the bed and hope for the best! If this is one task you've been putting off, then now is the time to take action.
Here are the steps that you should follow to prepare your mattress for its move:
Remove sheets and any other bedding
Vacuum under the mattress
Install a cover or bag onto your mattress
Make sure that there are no gaps between the zipper and the mattress
Take photos of your mattress for reference during the move
Find a safe place to store your mattress, such as a floor – not an attic – and keep it covered at all times.
If you're uncertain about how to fit a cover onto your mattress, then it's recommended that you contact the company that sells them. Alternatively, there may be a friend or family member who has been through the same process before and would be willing to help you out.
If a mattress bag or cover isn't in your budget, then there are certain steps that you can take to protect your mattress in a cheap, easy way:
Put a large plastic sheet on top of the mattress
Fold the mattress in half and then cover it with a large plastic sheet
Use masking or duct tape to seal any holes or tears that may be present on the plastic sheet
Place your mattress upright and against a wall so it's less likely to fall over during transportation
Cover the entire mattress with a large plastic sheet
Place your mattress inside its designated moving space, usually a truck or van
Tape up any holes or tears in the plastic with duct tape to prevent anything from getting inside
Strap down your bed very tightly to make sure it doesn't move during transit
Double-check your work to make sure everything is secure
Consider taking photos of your mattress during this process, so you have a reference point if anything goes wrong during transportation.
If you're renting a moving truck for your relocation, then there's no need to place the mattress inside of a protective cover or bag. Unless it has been damaged in some way, or is extremely old and worn out, then it'll be fine to travel through the moving truck in its current state.
How to pack the mattress
Gather all necessary moving supplies
To begin, you should get your mattress bag or cover, protective floor covers, and box spring bags. Some companies supply mattress bags, and others require you to bring your own. If your moving company is not providing the mattress bags, it is advisable to have all the moving supplies before disassembling the bed. Don't forget to check whether your mattress cover is waterproof or not. Before moving, please take pictures of the mattress so you can consult them before reassembling your bed.
Also Read: Will Movers Move Things Not in Boxes? | How to Pack Bedding and Linens for Moving
Find someone to assist you.
It's not a good idea to move a mattress alone. If possible, find a friend or family member to assist you during this process. If the mattress is too heavy, put it on a cart and roll it as moving through stairs can damage your back.
Remove and wrap all of the bedding
Remove all bedding from the bed, including sheets, quilts, blankets, and pillows. Before packing them in moving boxes, wash linens to remove any stains or odors that may have developed during transit. Once everything is cleaned and packed in boxes, wrap all of the bedding in extra plastic to prevent them from getting dirty.
Wipe off the mattress and put it in the bag.
It is recommended to wipe off the mattress before placing it inside the bag. And be sure that it is clean and dry before moving it. Make sure the bag is completely sealed. To do this, you could use duct tape. You could also seal the holes to ensure that the bag remains on the mattress.
Take required precautions when moving the mattress upright
If you're moving a mattress, be careful if your house has tight doorways, steep steps, or confined hallways. Take the mattress slowly to prevent it from falling on you or your helper. Ensure there are no items in your way, especially if you have to go upstairs. Now roll the mattress again and get it out of your house as soon as possible.
Secure the mattress on a moving truck with rope or tie-downs
Unless you want your mattress flattened by hefty moving boxes and furnishings, we recommend loading it on top of the truck in an upright position. Secure it horizontally with sturdy rope, ratchet straps, or tie-downs. Now let the moving professionals take care of the rest of your move by packing and loading your items safely and efficiently.
Also Read: How to Transport a Mattress in a Car
Keep it flat.
Finally, if you're planning to store your mattress in a storage unit or garage for an extended amount of time, we highly suggest laying it flat (not upright) while it's there. This will keep it from developing a permanent bend in the middle.
When you're done, you should have your mattress bagged and tied shut to prevent any spills or accidents from damaging it further. You can now move on to your other items as your mattress is safely secured by moving professionals.
Conclusion
If you're moving a mattress, it's important to take the necessary precautions to prevent damage. In this article, we've outlined the steps you need to take to move your mattress safely. Be sure to follow these tips and have all of your supplies ready before beginning the packing process. If you have any questions or concerns, don't hesitate to reach out to a professional mover for assistance.
Also Read: How to Start Packing to Move
Frequently Asked Questions
Is a mattress protector really necessary?
There is no question that a mattress protector will extend the life of your mattress and keep it clean for longer. So we recommend getting one. You can use a waterproof cover to protect against spills and accidents, remove it, and wash it as needed.
What is the best type of mattress bag to use?
A vacuum seal mattress bag is definitely one of the more advanced and efficient options out there. They suck all the air out of the bag using a pump, creating a thin cover around your mattress. This way, it takes up less room in storage and helps prevent dust mite contamination.
What is a mattress bag?
A mattress bag is a large, zipper-style plastic cover to protect and transport your mattress. Since they're made from thick materials, these bags usually work well for long-distance moves as well as storage situations.
Enter your information
Almost done!
Enter your information to view your quote.
Your information is safe with us. By using this service, you agree to receive email communications solely regarding your relocation process