Where to Get Moving Boxes for Free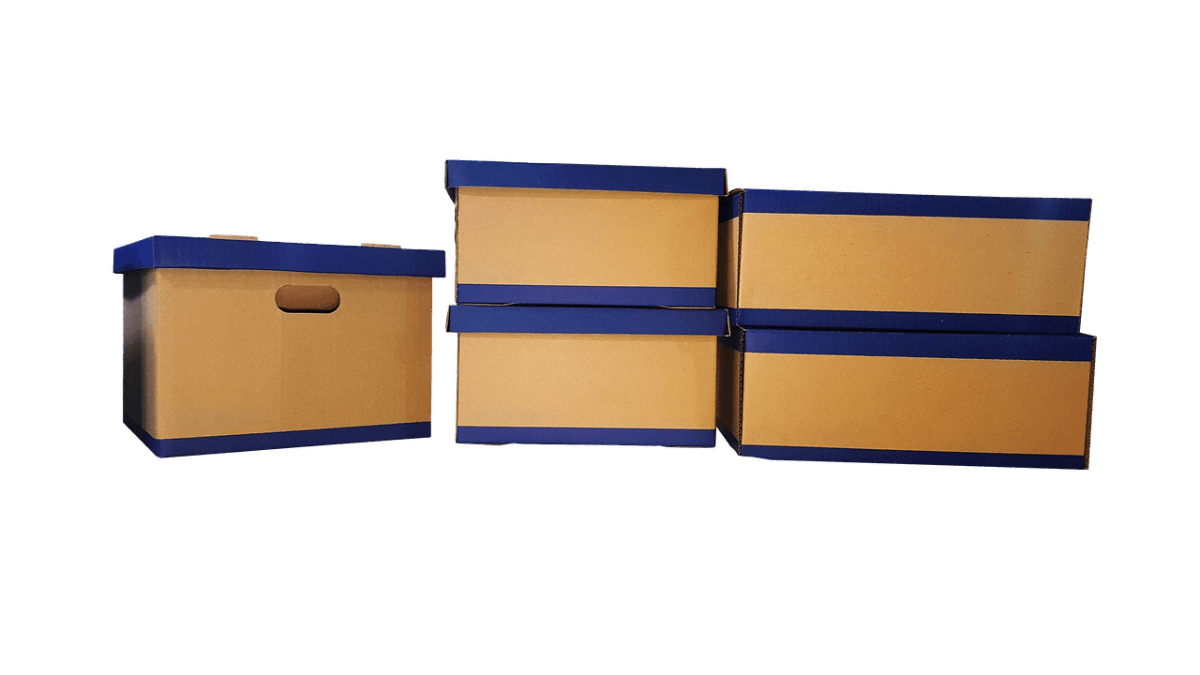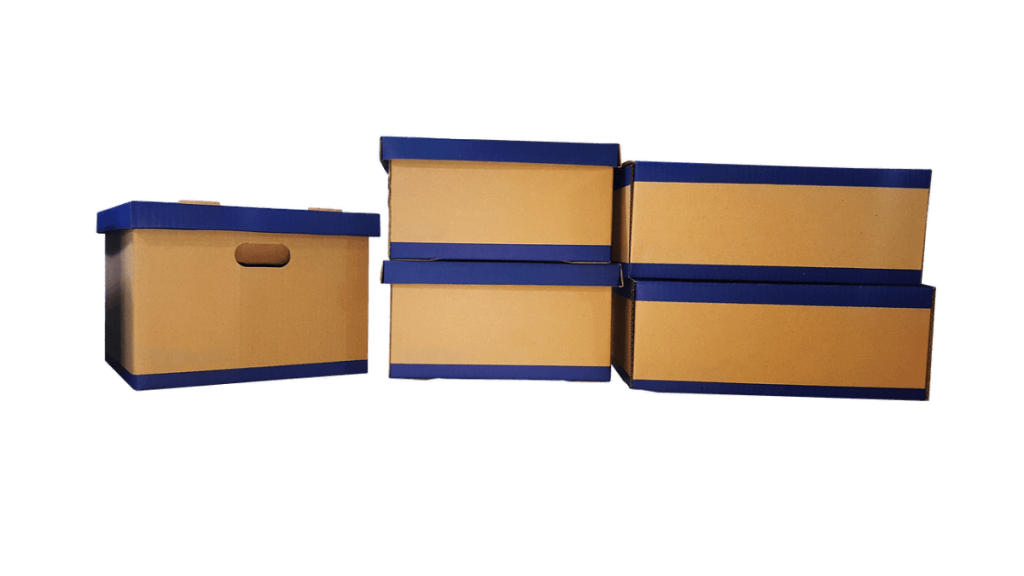 People usually plan significant aspects of moving flawlessly but let slip small yet important things while moving; well, packing is one of them! Let's consider you are moving to your dream house. From paperwork to transportation, you may have planned everything perfectly, but have you considered how you will carry your favorite guitar, books, delicate and expensive living room decor items?
While moving, people always explore several ways of shifting big furniture, wardrobe, and beds but tend to forget about packing small household things. These are the things that makeup almost 60% of moveable pieces of stuff. If you don't plan to pack them correctly, you may damage half of these items while transporting them. And you don't what that to happen, right?
So, if your moving day is just around the corner, and you haven't thought of packing your small yet important household items, you have come to the right place. So, without any further ado, let's get started! In this blog, you will find everything you need to ensure your packing stays as cost-efficient as possible.
Look for Free Moving Boxes
Moving to a new location is no easy task, and it comes with a slew of necessary but dreadful expenses. As a result, you will most likely try to avoid hiring a moving company and renting a storage unit during the process of relocating to a different home.
Rather than this, we will suggest you go for cardboard boxes. Movers who are very short on time often decide to buy cardboard boxes for packing, which you can easily fetch up to $2 per box.
But what if we tell you that you can also have these boxes for FREE! Surprised right? Even after buying these moving boxes, you will only recycle them for $25 per bundle. Investing hard-earned money for a simple cardboard box will not be a good idea out of all the moving costs.
We are here to prevent you from wasting your precious money on moving boxes. Few boxes you might get after only a few clicks of the mouse, but you will have you get out and do a little digging for most of them. We have listed a few places where you can find these moving boxes, and you will also have a great chance of having them for FREE for your next big move.
Before moving ahead to the list, keep in mind that you should not take them directly because these boxes are free. Remember that you will put your household items into it, so make sure the boxes are clean and sturdy enough to carry them.
Also Read: How to Use Packing Paper for Moving
Best Places to Find Free Moving Boxes
1. Craigslist
Craigslist is probably the best resource for finding free moving boxes. Do your quick research by visiting this website and seeing if anyone gives away free moving boxes. The website has a free section with many options to choose from! If you are not lucky enough to find them in the Free section, we suggest you use the Wanted section, where you can post that you're looking for free moving boxes. Many people who have decided to give away their moving boxes will look for the recipient here before posting in another section.
2. Nextdoor.com
Next time when you are curious where to get moving boxes from? Look for it in your local online community organizations. You can join Nextdoor.com, a neighborhood hub if you haven't already. This website is specially designed for people looking for help in the neighborhood. You can not only find useful information about your locality, but you can also find a lot of good stuff being given away by the neighbors for free. You can visit the classified section on the website and post that you are looking for free cardboard boxes for moving. Your neighbors will surely respond to you quickly.
3. Liquor Stores
If you are not interested in going online and searching for moving boxes on different websites, you can also go to nearby liquor stores. Well, every area has at least one liquor store available. You can simply go to the store manager and ask if they have a few liquor boxes available. Most liquor stores get so many boxes that they don't know what to do with them, so don't be hesitate to ask.
See Also: How To Pack Wine Bottles For A Move
4. Friends and Family
And if you still have difficulty finding a liquor store in your area, you can always ask your friends and family for help. Knock on doors, text, or call your close ones and ask if they have any useless boxes they got after buying a TV, Refrigerator, AC, etc. If not, you can also ask them where you can find one. Nowadays, where everyone is connected 24 hours a day through the internet, you can also simply post a status update on Facebook, Twitter, or Instagram to notify friends that you are looking for a bunch of moving boxes.
5. Bookstores
What do you think? How are books transported? Of course, in the sturdy boxes. If you have a bookstore nearby, you can ask them for a few boxes. Frankly, any bookstore will do as long as they get enough supplies. You can also visit your school and college; you will surely get 2-3 sturdy cardboard boxes from them.
6. Local Classifieds
Local classifieds marketplaces have untold numbers of listings from people in your community offering free boxes. With a simple Google search, you can find dozens of people willing to give you containers for free or will be ready to sell you their boxes for $1 approx. This is undoubtedly one of the greatest ways to find free (or nearly free) moving boxes! Check your neighborhood as well, and keep your close observation to see who has recently moved into your area. They are most likely to have a garage full of free moving boxes that you can take.
7. U-Haul Box Exchange
Yes, you heard it right! U-Haul's Connect Box Exchange has a spot at each location where customers are encouraged to leave their moving boxes for the free use of other needy people. All you have to do is ask the shop owner if they have any boxes available. Then simply enter your zip code and city name, and you're good to go! Also, examine every store in your proximity.
8. Large Retailers
If you have a large retail store nearby, you should visit this place first. We are saying this because there are a lot of supplies coming in and out of such retail stores. And guess how they carry the supplies; you are right! In a Big cardboard box. Simply ask local retailers if they have any extra boxes you can consider taking. Many large stores will be relieved to get rid of their boxes before running the risk of tearing them up. You can try your luck. After all, the worst they could say is no.
9. Offices
Your office is like your second home. It's not like you can sleep there as you do at home, but at least you know the place and can take advantage of it. If you have seen a bundle of empty cardboard boxes lying in the corner of the office, you can ask permission from your seniors to take them. If you work in a large office, there is a high possibility of finding empty boxes somewhere in the building.
10. Recycling Drop Off Points
Have you ever visited a recycling center? It's like winning the moving box lottery. Most cities have several recycling bins, or you can say drop-offs that accept squashed corrugated cardboard. Considering that some of these boxes are in decent condition to be reused, you'll most likely find multiple moving boxes here for your move.
11. Schools
The colleges and universities have a Move-in-day every new school year where hundreds of students move into on-campus housing. Just imagine how many boxes the schools must have at this point of the year. The chances are good that you might get enough moving boxes if you visit and ask for them. Anyways most of these boxes have been thrown away immediately after settling. So, visit your neighborhood elementary, middle, or even high schools to see if they have any moving boxes they would like to get rid of.
12. Shops
Even if you don't have a large retail shop near you, you can try your luck at nearby grocery stores too. Small grocery stores also receive shipments weekly or sometimes daily; they will undoubtedly have a few cardboard boxes for grabbing. We recommend you tell the shopkeeper the next time you go to your regular grocery shop that you're about to move and would prefer to take those extra boxes off with you. We are sure they will gladly let you take these boxes home with you.
13. Facebook Marketplaces
As we all know, Facebook is a conventional social networking site that allows people to list and promote items for anyone on the globe. The website also makes it simple to locate local items ready for pick-up. Simply type "free boxes" in the search tab to find free boxes on Facebook Marketplace. We recommend you narrow your search by location to find free packing materials in your nearby area itself.
Also Read: Where to Buy Moving Boxes | Where to Find Wardrobe Boxes for Moving
So, these are where you can find FREE moving boxes for your packaging. Packing in these boxes is the simplest way to secure your stuff while traveling. Before you start your hunt, here are some points that you should know.
Do ask for permission before taking the boxes: Yes, most of them from the above list will give the boxes free. But that doesn't mean that you can simply enter any place and take the boxes with you. Though the boxes are free, they are still other properties. If you want them for free, you will have to ask them humbly. Keep in mind that it will be considered illegal if you take the boxes without the owner's permission.
Check the boxes before getting them: Because the boxes are torn up or falling apart, they might be of no use. Such boxes will not be able to hold things while transporting. After all, carrying things while moving is the toughest part, and if you have not checked the boxes well enough, you will be damaging your stuff. Wet, warped, broken, or torn moving boxes should be avoided to transport your belongings.
Don't use smelly or dirty boxes either: Most of the time, cardboard boxes are wasted after their use. So, you will never know for what purpose these boxes were used after they have been used. The boxes used previously for holding food or medical items should be avoided. Carrying your stuff in such a box will give them a strong bad odor. Also, if a box was used to carry medical equipment like injections, you should directly get rid of it. Such boxes can carry various germs and infections. To avoid dirty or smelly boxes, we suggest you avoid picking boxes from restaurants and hospitals.
Also Read: Will Movers Move Things Not in Boxes?
How to Carry Boxes While Moving?
So now that you have done your packing, you must be thinking that you have a little time to relax, but sadly your work is still not finished yet. Your work will be accomplished only when your household items are moved securely. To secure your stuff, you will need to make sure you are protecting your boxes while moving.
Firstly, make sure you start with the huge, strong boxes carrying rugged items. Secondly, use the right kind of tape to cover it. Tape all of your box's seams at least once and multiple times if they are weak. Strengthen the box's bottom by taping all over the main seam of the two flaps at least three times. Once down the center and twice on either side to keep it in place. This will prevent the bottom of the box from collapsing while being moved.
To protect the box (and your back) from cracking, it is best to hold the box under it and lift it holding to the bottom of the box. Use good lifting technique and strength of your leg (not back) while lifting the heavy boxes.
Try to keep your boxes away from damp places. Making your boxes wet will make them loose and weaken. If the storage place is wet, try keeping the box covered with plastic bags or shower curtains.
While keeping the packed boxes in the truck, channel your inner Tetris knowledge to keep them one above the other. Keep the heavy ones below and the lighter ones above. Try to keep the gap as less as possible between the two boxes. Having a gap will be like having a potential for damage. While keeping boxes in the truck, avoid building a high tower and place the boxes as grounded as possible.
See also: Best Moving Companies in the U.S. | How to Get Low-Income Moving Assistance
Enter your information
Almost done!
Enter your information to view your quote.
Your information is safe with us. By using this service, you agree to receive email communications solely regarding your relocation process