How Do I Make Sure Movers Won't Steal?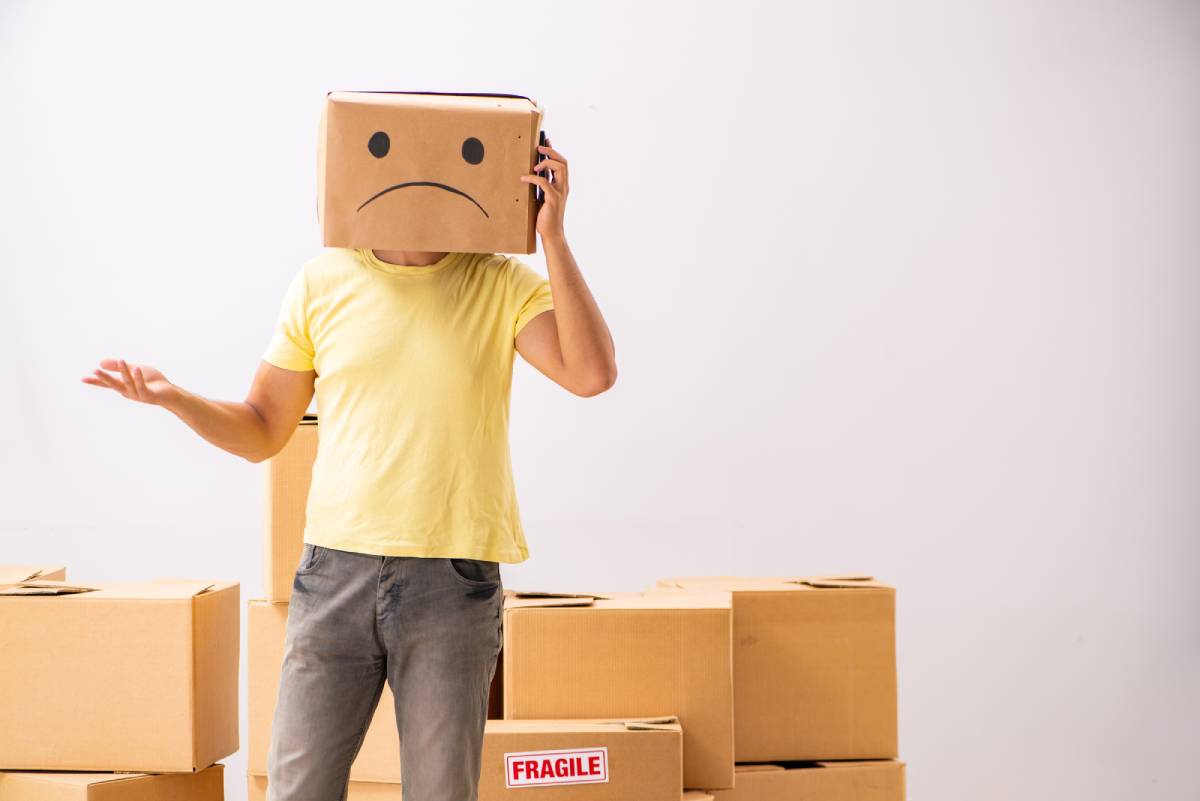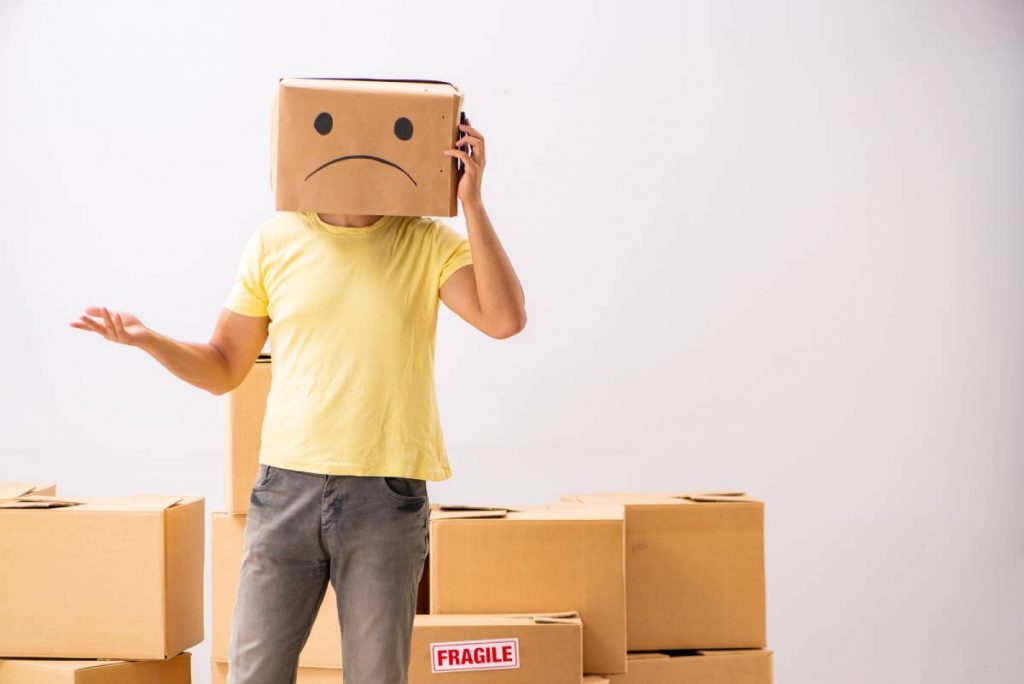 Protect your belongings on moving day to avoid theft by unprofessional movers.
Moving your belongings short or long distance to a new place of residence is a big deal. Entrusting your personal things in the hands of strangers is an even bigger deal, and for good reason. There is always a bad apple in every basket and the best you can do is be careful, vigilant and protect your cargo. This isn't to say that moving companies are full of frauds and thieves. But you never know when you might encounter someone who would take the opportunity to steal, if presented with one. Here are some ways you can make sure your belongings are safely transported, without any occurrence of theft, mishandling or fraud.
5 Things You Should Never Share With Movers
While you need to be thorough in the details of your move, it isn't necessary that you share those details with the moving companies. You needn't tell them the exact value of your belongings, or what they exactly are, once packed. You can omit making them privy to the following items.
Important Documents: As a rule of thumb, always keep your important documents with you in a bag or on your person. Not everyone is out to steal your work notes or school certificates. Not even your ID cards. But every once in a while, you may need them, look for them, but you won't be able to find them. So theft or not, always keep your important documents with you. These documents can include identity cards, licenses, credit or debit cards, university certificates or papers, work contracts and files, medical history, any documents related to the move and housing papers. You may even have documents that are of sentimental value like letters or personal journals.
Precious Jewelry: When packing your jewelry, remember that everything looks real, whether or not you got it at a cheap imitation junk jewelery store. So don't tempt fate by mixing the real diamonds with the fake ones. Pack your jewelry well, so that none of it is visible. And ensure you label them in a way that tells you where to look when you want to check if they're still there, as you packed them. Keeping an inventory of all the big precious pieces is a good way to ensure that each piece has been vouched for, is in good shape, and made it to your destination.
Expensive Electronics: If you are a gadget fiend and are married to your electronics, then it is advisable that you pack them carefully in boxes that have extra padding, so that they don't get scratches or cracks while being moved. Also make sure that they are not visible, so even if you have transparent boxes you can line them with newspaper, concealing the contents of every box and make them all seem uniform. This doesn't give the movers any ideas of which box to peek in, if they had the chance.
Family Heirlooms: Family heirlooms may range from pocket knives to emerald necklaces to pre-War watches. Not only do these items hold sentimental value, but they could also fetch a lot of money if sold to the right pawn shop or personal buyer. They could also be held hostage for a tidy ransom. Keep these heirlooms, if they are small enough, in a bag that you carry during the move. If they are big and tough to hide, consider shipping them directly to your new house, or have someone you trust bring them to you when they visit.
Antiques & Collectors' Items: Not everyone knows the value of antique furniture or curios, or LP records that were limited edition, signed by the original artist at a legendary concert. Collectors' items also extend to alcohol, perfumes, war relics, old technological icons, and even photographs or baseball cards. But why take the chance for anyone to find out? If these require extra care in packing, consider having them separately shipped or transported, so they do not perish in any way during loading and unloading. If you plan to drive along with the moving truck, you could pack some of the irreplaceable items in your car itself, so that all your valuables remain with you during the move.
Related: Questions to Ask Your Mover Before Hiring
Moving Protection Tips
There are a hundred things on your mind on moving day, so keeping a track of your belongings in all the boxes that you've packed can be challenging. And while you've turned around, you can't be sure what's being handled properly or improperly. You need to have a backup plan for the protection of your belongings should you get assigned movers that cannot be trusted.
Mark boxes with priority numbers: Make an inventory of all your belongings and pack them based on priority. Assign priority numbers to all your boxes and keep a track of them on your checklist when they arrive at the destination. If a number is missing, you'll be able to spot what's disappeared right away.
Use different colors of packing tape: Packing your boxes with colored tape can not only indicate what category of cargo they are to you, but also you will be able to detect if they have been removed and resealed, in case the movers try to open the boxes to see what's inside.
Pack cheaper belongings on top: Movers don't get the time to look through everything thoroughly, so they will usually snoop around boxes on the top. So to be safe, stack the boxes of cheaper value on top and leave the more valuable items at the bottom, where it is hard to reach.
Create an index: This index will have a list of all your belongings, by category and priority. You will mark the boxes with numbers so you know where each item has been stored.
Treat your movers well: Never rub your movers up the wrong way, because the entire move lies in their hands and they could get even by stealing or damaging your things. So treat them well, offer water and some snacks if it's a hot day or a long move, and tip well for a job well done at the end of the move.
Pack most important belongings yourself: Make sure all your important belongings have been packed personally by you, so if they go missing you know the package has been opened and tampered with.
Don't use transparent packaging: Make sure your boxes are concealed and movers cannot make out what the contents are. This reduces the chances of them being tempted to look inside and steal your belongings.
Be vague about contents if asked: If movers start asking questions about the contents of your packed boxes, don't give them an inventory of each box – be vague and tell them you've packed various household items.
Take before and after photographs: Take photographs of your belongings in their boxes before you close them, so you know exactly how everything was placed and you will be able to compare them with photos after you unpack. This will serve as documentary evidence later on in case anything has been stolen.
Ship the valuable stuff, if you can: If you have valuable and highly expensive items like jewelry, heirlooms or antiques, or specialty items that you do not want to risk getting damaged or stolen during a move, opt for shipping instead.
See also: How To Create A Moving Checklist
Fraudulent Moving Companies Exist
As sad as it is, fraudulent moving companies do exist. They will masquerade as legitimate companies, offer attractive deals over the phone and entice you into committing to them with a large deposit, or fully paid upfront bill. It's hard to even realize you are being scammed until it's too late. Here are some ways you can identify a company that isn't legitimate and worth trusting:
No certification: All moving companies have licenses and certificates to legitimize their business. They will be registered with the US Department of Transportation, each having their own unique USDOT number.  Without this number, they cannot legally run as a business. So when you ask them for any verification, ask for their USDOT number.If they don't provide any legal identification or certification for their services, you can be sure there is something sketchy about their company.
No online presence: Pretty much all good moving companies have a website, some social media presence and are easily accessible online. Nowadays, most companies boast their services on Facebook and Instagram, with a direct link to their online booking services. So if the company you approach cannot be found online, chances are it's because they're either a scam or not worth investing in.
Also Read: How to Spot Fake Online Moving Reviews
No free estimate: Most companies will take stock of all the details of your move, the distance they need to be moved and how many laborers would be required to carry out the process. After this, they will give you a quote of what they believe this entire operation is going to cost you. This is usually free of charge. In any case, most companies will give a tariff table of approximate costs for different packages on their online portals. So if a company refuses to offer you a quote or be transparent about their prices before you commit to them, then it's better to stay away.
Not enough paperwork: Every official agreement that involves money being spent, has a paper trail, should the need arise to vouch for the money that has been debited from your bank account. And since this would be a large sum in the case of a moving company, you do not want to make any mistakes.Make sure you have signed contracts and documented agreements every step of the way. If you feel they are more keen on verbal agreements and phone calls that cannot be traced, it's a red flag.
Demands full payment upfront: It is standard practice for all moving companies to usually ask for payment to be made after the entire move is complete. If the company in question wants you to pay the full amount upfront without any visible legitimate commitment to the project, walk away.
Also Read: How to Check a USDOT Number
Conclusion
It can be a discouraging feeling, to know that your belongings might stand the risk of damage or theft, or improper handling. But it doesn't have to lead up to that, and you can rest assured that your cargo will be moved safely and efficiently if you are careful, vigilant, and prepared.
Frequently Asked Questions
Q. How common is it for movers to steal?
About 3,000 cases of mover fraud are reported on an annual basis. There are over 7000 items on average lost during the moving process in a year, according to reports from the FMCSA. These could be either stolen, mishandled or even held hostage by fraudulent movers, so that they can extort thousands of dollars from their customers under the threat of auctioning their valuables.
Q. What can I do if the movers steal my stuff?
You can file a complaint of mover fraud with the Federal Motor Safety Carrier Administration (FMCSA). In the case of interstate movers, the FMCSA has the power to impose a fine of $10,000 per day against a moving company if they are caught with fraudulent activities. Also read our article on Things to Know Before Hiring Interstate Movers
Q. Do movers ever steal your stuff?
Unfortunately, there are many cases of theft during moves every year. Most of these cases involve moving companies that offer their customers low-priced estimates to lure them into hiring the company, and then hold their belongings hostage in an undisclosed location, until the customers pay a hefty ransom.
Q. What do you do when the movers are holding your stuff hostage?
Sometimes movers can hold your luggage hostage until you pay a certain amount of money to them, within a given period of time. If this is the case, you can file a complaint with the FMCSA about the moving company holding your belongings hostage. You can either call their hotline or their online portal to file a complaint.
See also: Best Moving Companies in the Country | How Much to Tip Movers?
Enter your information
Almost done!
Enter your information to view your quote.
Your information is safe with us. By using this service, you agree to receive email communications solely regarding your relocation process