How to Report a Moving Scam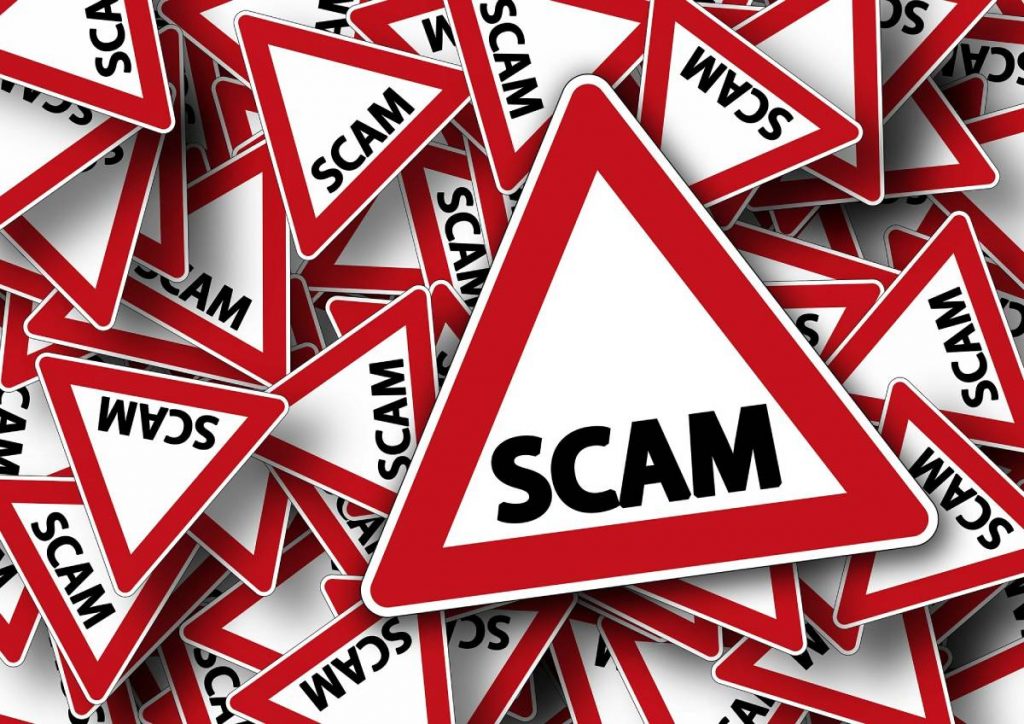 Scammers are everywhere. We live in a materialistic world, where everyone is busy gaining worldly pleasures as quickly as possible. Well, most of us do it the hard way, but some of us, basically those who have no morals or code of conduct, go for the easy one. One of the easiest ways of getting what you want is by stealing or scamming someone.
So, a scam or fraud can happen to you anytime in life if you are not cautious enough. People who are gullible and naive usually fall prey to such scammers. In this blog, we will discuss one of the common scams happening lately and considerably everywhere: moving company scams.
Every year Americans hire a moving company, and almost 90% of the relocation goes off without a hitch. But recently the complaints with moving companies have kept on rising rapidly. Lately, there have been 4,000 accusations about scams filed against moving companies in the United States.
People usually fall to anything the company says as long as they provide arbitrary evidence and play them on simple psychological games. If you plan a move in a few days, we recommend inspecting the moving organizations you consider. And if any of the moving companies have already scammed you, we suggest you go through this blog, as we have shared some vital information on how to report a moving scam.
Red Flags and Indicators of Fraud
Relocation is a nerve-racking process, and if you decide to do it all alone, it might also feel like an impossible process to you. This is why people mostly prefer to hire a moving company for their relocation. But unfortunately, not every moving company is honest and reliable.
Many moving firms will appear legitimate on websites, but in reality, they can be professional scammers who do not wrap up moves, steal possessions, or charge extra for their services. You can get alert and avoid getting scammed if you can spot some red flags and indicators like…
Not accepting credit or debit cards and demanding payment in cash.
Requesting full payment should be paid before the relocation
They are not authorized by the Federal Motor Carrier Safety Administration (FMCSA)
It offers the quote instantly without getting every detail.
They already have a lot of customer complaints
They demand to sign a blank cheque before relocation
These were the few indications that you can quickly identify and examine. There are also a few types of moving scams that you cannot quickly identify. One of the most common of them is a bait and switch type which has been happening lately.
This type of scam specifies that the consumers and the moving organization agree on the terms and price of moving personal belongings. Then movers suddenly demand extra fees at the end of the relocation and hold the possessions hostage until the fees are paid.
Keep in mind that always have a written agreement before relocation with the movers. Verbal agreement sounds cool and fun till such fraud takes place. If you have a written document with the mover's sign, you can easily take action against them.
If ever such bait and switch type of fraud occurs, we strongly advise you to keep a record of every interaction or complaint you have made because these will help your case in the future.
Before we understand how to report a scam, we think it's also necessary to know what constitutes a scam and what does not. Because there are millions of cases police authorities are already indulged in, you cannot file a case against movers because you are not finding your pen and increase the workload of authorities.
Also Read: How to Check a USDOT Number
Things that Do Not Constitute as a Scam
Minor Losses
Especially in an interstate move, where tons of shipments are transported simultaneously, a few small things can get lost easily. Usually, it's like a roll of toilet paper or spoon and fork sets. In such cases, you should understand that it's never theft. Yes, it can happen if any mover has mixed a few things with other shipments. But then there are also high chances that you would have forgotten it somewhere else. In such minor losses, request the movers to check the missing items with other shipments. If they know they have misplaced it somewhere, they will find it.
Minor Damage
Furniture, wall paintings, and appliances often get bumps into the wall and get minor dents, gouges, and scrapes during the move. Damage during this time can be minor or critical. If you think your household item is damaged beyond repair, you can indeed file a claim with the company. But if the damage is minor or even negligible, you have to understand that such minor damage can happen. It is more about how you are packing the items than moving. Also, minor damage is unintentional and rarely constitutes fraud.
Delivery Delays
Maybe delivery delays can occur due to the truck breaking down, an unexpected snowstorm has swept across the state, or perhaps due to deadlock traffic on a highway. In either case, if they fail to reach delivery deadlines, you can have a valid compensation claim. But again, delivery delay cannot be counted as a scam. If you want compensation for late delivery, you have to take everything in writing before the move takes place.
Increase in Cost
Sometimes increase in cost is a result of inaccurate estimations than fraud. An increase in the cost of less than 10% is considerable. But other than that, if they are charging legitimately, then you can file a report against them immediately.
Also Read: Why is Hiring Movers So Expensive?
Things That Constitute as a Scam
Badly Damaged Goods
We hire movers because we want to move our things safely. The money people pay is for keeping the goods safe while moving. Some wear-and-tear might happen, but even after hiring professional movers, you have a right to file a report against them if the goods have got damaged critically.
Lost or Stolen Items
During transportation in a move, there are high chances of getting things stolen or lost. If something is valuable to you and you doubt that it might be stolen, you can file a formal complaint against the moving service company.
Goods Held Hostage
Shippers will sometimes stop delivering your goods until you pay them the amount they have demanded, even if it is more than the amount approved in the contract. If this occurs, it is strongly advised that you report the shifting fraud as soon as possible.
Overcharging
Before you sign a contract with movers, carefully read all of the terms and conditions and see if there are any hidden charges in it. However, if you have already moved the goods and were charged extra, you can still complain to the company.
Delivery Delay
You had already paid for the service. Furthermore, you and the movers have agreed to a contract, so they must adhere to the timetable. They may be late due to traffic or other factors, but you can submit a formal complaint against them if they are way late.
Also Read: What to Expect from Full-Service Movers?
How to Report a Moving Scam?
Resolve the issue by discussing it with company representatives:
This is the quick fix we always recommend starting with. Call the mover and try to resolve the problem calmly. It is often simply a result of a breakdown in the interaction between you and the moving organization. If they are a trustworthy company, they will gladly collaborate with you to resolve the matter. If a solution cannot be found in this manner, it may be necessary to take additional legal actions.
If you are dealing with an outright fraud moving company, you can contact a variety of government agencies directly and file an allegation on them. Some of the best organizations where you can file reports are listed below.
Federal Motor Carrier Safety Administration (FMCSA):
The FMCSA is in charge of governing certain aspects of the trucking, moving, and storage industries.
State Agencies:
Every state has an agency in charge of dealing with in-state relocation scams and complaints. Find the local law enforcement agency in your state. Contact your state's association to learn how to file a fraudulent allegation against a mover.
Better Business Bureau (BBB):
The BBB promotes an environment in which purchasers and service providers like movers can interact in fairness. If you've been a victim of felonious movers, filing a complaint with the Better Business Bureau is a good place to start.
American Trucking Association (ATA):
This organization represents movers from all over the country. They primarily endorse their members, hold them to greater service standards, and allow for customer dissatisfaction resolution. You can file a complaint with ATA.
Review them on social media:
It's the need of the day to share your experiences and expose bad companies. Facebook, Instagram, Twitter, and other social media outlets are excellent platforms for doing so, and many consumers now use them to vet movers. Because many businesses rely on referrals and review sites to attract new customers, a well-managed advertisement could help bring terrible movers to the negotiating table. Though it may be wanting to exaggerate your experience, it is best to keep a polite demeanor. Reviews that are truth and well-written are more likely to gain traction.
Suing the company
When nothing works after you've exhausted all other options, you might think about taking the moving company to small claims court. Contact a reputable lawyer and explain your situation to determine whether you have a viable case. Suing the company is frequently the last resort, especially given the additional stress, legal fees, and considerable time and effort required.
Here are a Few Tips to Avoid Moving Scams
Till now, we have walked you through the complaint process and how you can report a scam. But it is not always necessary to wait for something to happen; you can always prevent the scam from happening. Below, we share a few tips that you can consider to avoid getting scammed by moving organizations.
Shop around online and offline and get at least 3-4 quotes from moving companies.
Read reviews about these moving companies. It will not take more than 5 mins to read it and will save a lot of time afterward by preventing you from getting scammed.
Hire them locally. If the movers are close to your place, you can always contact them. We are not recommending you to some mom-pop shop, but make sure the mover's address is not far away from your address.
Now that you have found an appropriate mover whose office is not far from your place, please don't rush to hire them immediately. Please make sure they are licensed movers. Again, it will not take more than 5 mins to identify if they are licensed or not. Please inquire about the firm's USDOT and MC numbers, and find them online in the FMCSA database.
If the company is not licensed but provides an estimate, that sounds too good. Don't hire such companies. Don't hire companies that make verbal promises.
Get everything in writing. We know that we have already discussed this thing, but we are stressing over it because it is very important.
When you decide to hire a moving company, don't sign the contract immediately. Read the contract carefully to avoid getting stuck with hidden charges.
The most egregious moving scams occur when movers promise one rate over the phone and then hang your belongings hostage till you pay them more. So, it would be best if you got estimates in person.
So, this was our full and ultimate guide on not getting scammed by movers, and if you get scammed, how can you report it. We hope your move to new house happens smoothly and of course without any damage. For more such informative articles, visit our website and read our different blogs on moving. You can mention them in the comments section below if you have any queries. Our experts are always ready to help you.
Also Read: How to Spot Fake Online Moving Reviews
FAQs
How do I get my money back from a mover?
Submit a claim to the FMCSA. You can easily submit a claim against any interstate movers through the company's website or by contacting their toll-free number: 1-888-DOT-SAFT (1-888-368-7238). Engaging with the FMCSA will frequently persuade the mover to resolve your complaint.
Who regulates the moving industry?
Most moving companies and organizations are regulated by the Bureau of Household Goods and Services only if they are licensed and authorized.
Can I cancel the mover?
You may have had some unexpected situations, like the housing you wanted to move to is no longer available, or maybe there could be some other reason. Whatever your circumstances are, you should be aware that it is entirely possible to cancel a moving contract.
Are movers liable for the damage?
Your mover is legally responsible for any considerable loss or damage that occurs during the moving of your shipment, as well as all related services listed on the bill of lading. If the damage is minor and negligible, movers are not liable for that.
Can movers cancel last minute?
Movers may cancel at the last moment only if they are overbooked. Overbooking is the most common cause for canceled moves, particularly during peak moving season. When movers tend to book their schedules, they ensure maximum efficiency. If it's not possible for them, movers can cancel at the last minute.
Also Read: How To Find If A Moving Company Is Reputable
Enter your information
Almost done!
Enter your information to view your quote.
Your information is safe with us. By using this service, you agree to receive email communications solely regarding your relocation process