How Much Does it Cost to Hire a Moving Truck?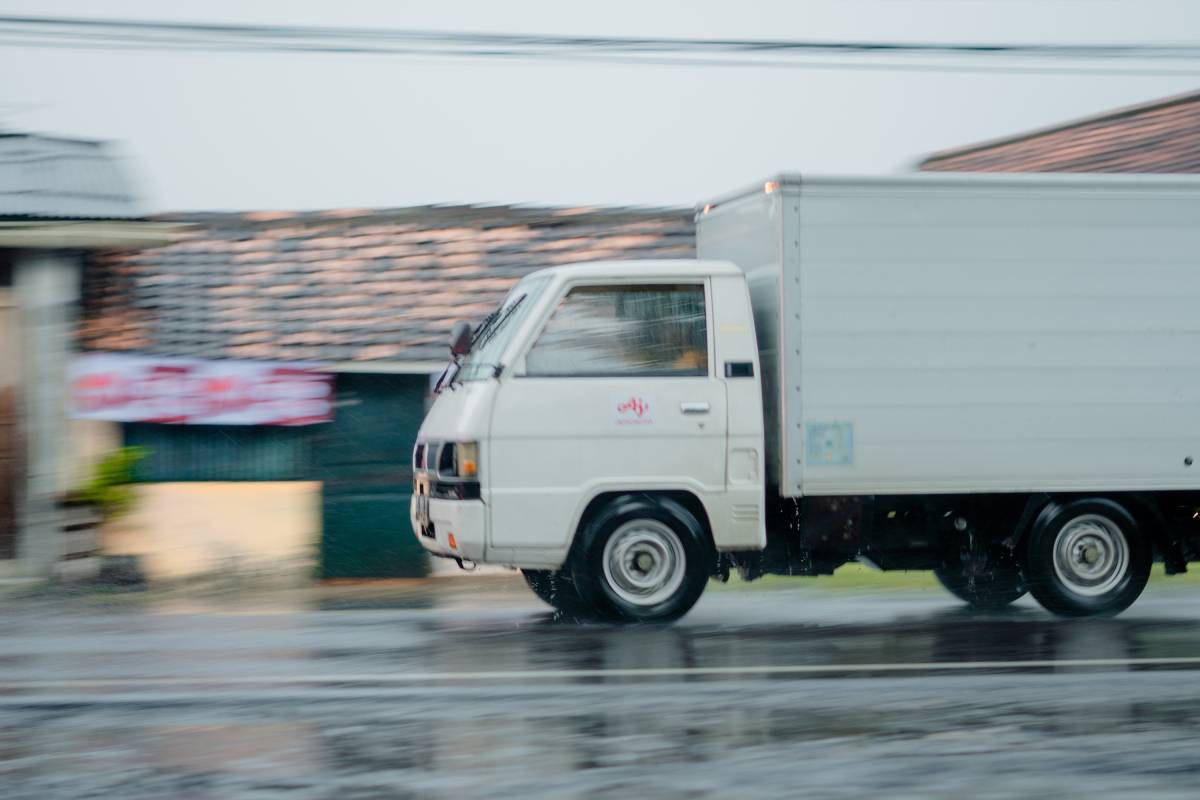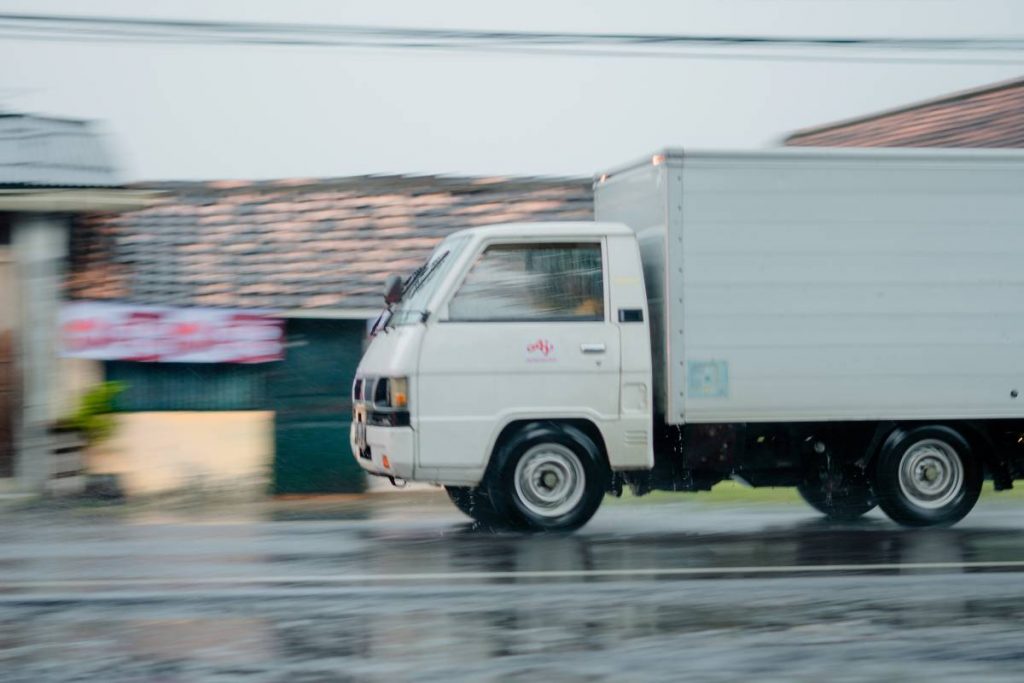 Moving houses becomes an important decision as it takes a considerable amount of money and effort. If you're keen on saving a significant amount, then renting a moving truck might be your knight in shining armor. This option is most appealing to people who choose to use the opportunity of self-move or a do-it-yourself category. The low price of this approach will get you motivated for this task.
Before choosing your options, weigh the pros and cons of the services. The huge difference between the cost of full-service movers and only truck rentals can be phenomenal. It is also advisable for movers with a low budget to hire moving trucks only and deal with the rest independently. Mostly keep in mind that DIY can be very taxing and an uphill task if you do not have a lot of help from family and friends.
Average Cost of a Truck Rental
The average cost of renting a truck is $1,550. It ranges from $130 for making a short local trip to $3,250 for a significant long-distance move. Calculate the exact miles of your move. You can identify this by putting your current Pincode and the Pincode of your new home. Miles covered is the most important part of the quote. The amount depends on rental truck size and the distance to be covered. Below is a chart with the average rental cost of top truck rentals. The comparison will help you understand the rate stabs.
Average truck rental in the year 2020:
| | | | |
| --- | --- | --- | --- |
| | 50 Miles | 450 Miles | 1,750 Miles |
| 1- room apartment | $130 | $710 | $1,640 |
| 2-room apartment | $130 | $750 | $1,690 |
| 3-room home | $140 | $800 | $1,790 |
| 5-room home | $190 | $1,030 | $2,140 |
Also read: What is the Average Cost of a Moving Company?
Cost of Moving Locally v/s One-way
It is the least advisable to use a rental truck on a one-way trip. Rentals for Local move on an average is $150, while one-way trips cost an average of $1,780.
Local vs. one-way truck rental cost in year 2020:
| | | |
| --- | --- | --- |
| | Local | One-way |
| 1-room apartment | $130 | $1,570 |
| 2-room apartment | $130 | $1,610 |
| 3-room home | $140 | $1,740 |
| 5-room home | $190 | $2,210 |
See Also: How Much Does it Cost to Move a House
Does Truck Size Influence The Moving Cost?
Absolutely, the size of the truck you choose influences hugely and impacts your moving cost. Bigger the truck, the larger the bill. Take a good look at your possessions to identify the truck size you should aim at. Pick the correct size as per your requirement, do not compromise on the size. Sometimes, the wrong size truck can be a significant cause for damage to your stuff, especially for a long haul. Moving companies have various truck sizes. Let's try and check the sizes available with the big players in the market.
See Also: Does My Moving Truck Need to Stop at a Weigh Station?
Truck sizes recommended by moving companies:
| | | | |
| --- | --- | --- | --- |
| | Budget Truck Rental | Penske Truck Rental | U-Haul |
| 1-room apartment | 12 ft. truck | 12 ft. truck | 10 ft. truck |
| 2-room apartment | 12 ft. truck | 16 ft. truck | 15 ft. truck |
| 3-room home | 16 ft. truck | 16 ft. truck | 20 ft. truck |
| 5-room home | 26 ft. truck | 22 ft. truck | 26 ft. truck |
Average cost comparison:
| | | | |
| --- | --- | --- | --- |
| | Budget Truck Rental | Penske Truck Rental | U-Haul |
| Average Cost | $80 | $110 | $260 |
Also Read: How Much Do Movers Cost Per Hour?
How to Identify the Cheapest Moving Truck?
Budget Truck Rental – Best for: Customers moving locally
Penske Truck Rental – Best for: Customers moving long distances or who have big homes
U-Haul – Best for: Customers who want low-cost insurance
Extra/Hidden Costs Associated With Hiring A Moving Truck Rental.
Now you know the basic charges of the moving truck as per your requirements. The cost of a short move is $130, and a long move is $ 1,780. You could pay as little as $ 100 for a local move within 10 miles. Remember, a one-way trip can cost you triple the amount that you pay if you return the truck yourself.
Also Read: Hidden Moving Costs and Expenses
Mileage
Most rental companies charge less than a dollar per mile. You will pay for the following tips:
Moving the truck from the rental location to your current home
Moving the truck to your new home
Returning the truck to the rental location
Ideally, you should pick a moving truck with a branch close to your new home. Discuss it with the company beforehand.
Double-check the number of miles you will travel. With this, you can calculate the cost of fuel and how many times you might need to refill the tank.
Tip: Calculation of milage works only for short-distance moves.
Fuel
You will be in charge of keeping track of the fuel levels and paying for your rental truck, and you are supposed to bear the fuel costs. It would help if you got a rough estimate of how much money you would be spending on fuel. Keep in mind older trucks do not give good mileage, so try to reserve a newer vehicle.
Tip: Carefully mark and remember to refill the fuel tank while returning the truck. If you fail to do so, you will be penalized heavily.
Insurance
You can choose different insurance coverage policies, like, damage coverage for the truck, coverage for the passenger, and other vehicles. The average cost to protect against any damage is over $100. Choose wisely, do not spend unnecessarily.
Environmental Fee
You need to pay this fee to cover the recycling costs of renting the moving truck. The charges are between $1 and $5.
Taxes
You will be taxed 6 to 10 percent of the total cost as taxes. The amount varies from one location to another.
Road Tolls
You might have to pay tolls on one or many roads, depending on the route you are on. This cost is usually forgotten. You might also need to stopover on the way a few times, maybe at some weighing stations, depending on the state's policy you've crossed.
Meals and Stay
Plan on stay and meals to avoid frustration. During long-distance travel, you might need to pull over for the night at a motel on the way. Hence you need to keep some money handy for meals, for the days you are on the road.
Packing Charges
Many motels and freeway lodges charge extra for big loading trucks. Keep a few dollars handy for this expense too.
Also Read: How to find Out-of-State Movers for Small Loads
Time and Date to Move
The basic principle of economics works here. Higher demand escalates the supply price, i.e., the moving trucks.
The peak season of moving houses is summer when the schools are shut, and favorable weather. To save more money on renting a moving truck, move during winters and weekdays.
Tip: Plan your move during winter and on weekdays.
Tip: Carefully read the fine prints on all the insurance policy documents.
Supplies
It'sIt's necessary to set a budget towards the money you might need to spend on supplies. Bigger the house, the bigger the requirement of packing materials. You will need to keep extra cash for the boxes, furniture pads, blankets, tie-down straps, etc. You might need to hire assistance on the day of moving. Average costs for hiring a professional will range between $25 to $40 per hour. This can get expensive, but you should use their services if necessary. There is a limit to things you can do yourself!
Estimate cost of packing supplies:
$1 to $1.50 for Corrugated boxes
$12 for Tape dispensers
$10 to $15 for Packing paper
$10 to $25 for Bubble wrap
Tip: Many companies do offer free supplies. You should keep your eyes open for such bargains.
Moving Equipment
It will be physically impossible to lift heavy boxes yourself. You might require moving equipment if you are handling the move yourself. A mowing crane and a dolly will ease your moving agonies. Remember, you will be charged for each piece of equipment separately.
See Also: How to Move a Freezer
Tip: try and negotiate a rate with your truck rental company on a few types of moving equipment as a deal.
Also Read: Where to Buy Moving Boxes
Frequently Asked Questions
How to calculate the total cost of moving?
The complete formula to calculate the total cost of moving is:
Truck Rental Cost= Rental fee + mileage (not for long-distance movers) + Fuel +Insurance + Taxes + Packing supplies (If any) +Additional towing equipment (if any) + Labor (If any)
Also Read: How to Calculate Total Cost of Moving
Which companies have the most reliable rates for the rental truck?
The top five companies that are reliable and have affordable prices are:
U-Haul, Penske, Budget Truck Rental, The Home Depot, and Enterprise.
Do moving truck rental companies provide unlimited mileage?
Unlimited mileage can be enjoyed only for long-distance moves. For short-distance moves, you will have to pay $0.59 to $0.99 per mile approximately.
Can we avail of any other services besides moving from the truck rental companies?
Most truck rental companies offer related services like Packing supplies, labor, towing equipment, insurance, etc. The companies can also completely customize your move and provide you with a list of pre-empted items.
Which option is cheaper for a long-distance move?
For a long-distance move, a one-way trip is much cheaper. Ideally, you should pick a moving truck with a branch close to your new home and discuss it beforehand with the company.
If I need to move my two-bedroom house, what size truck do I need to move?
To move a 2-bedroom house, you will need a medium size truck. The total area covered by a two-bedroom home is approx. 500-700 cubic ft. This kind of area ideally requires a 12-22 ft long truck. The cost of renting might range from $ 300 to $ 1000. In addition, you need to pay for the packaging and moving.
Is it cheaper to rent a truck or hire movers?
Renting a moving truck is cheaper than hiring movers, but it might not be as cost-effective as you think.
Also Read: Why Hiring Movers is so Expensive
Conclusion It is also critical to note; the Rental Truck business is competitive. They offer various discounts in cash, perks, and extra services. Several leading truck rental companies offer significant price cuts for AARP members, Bar Association members, Military personnel, Motor Club members, Online orders, Police, firefighters, and EMT Students. Finalize your deal only after a lot of research and studying estimates from several companies. DIY moving is very taxing. Make sure you are prepared mentally and physically for this experience.
Enter your information
Almost done!
Enter your information to view your quote.
Your information is safe with us. By using this service, you agree to receive email communications solely regarding your relocation process