Hidden Moving Costs and Expenses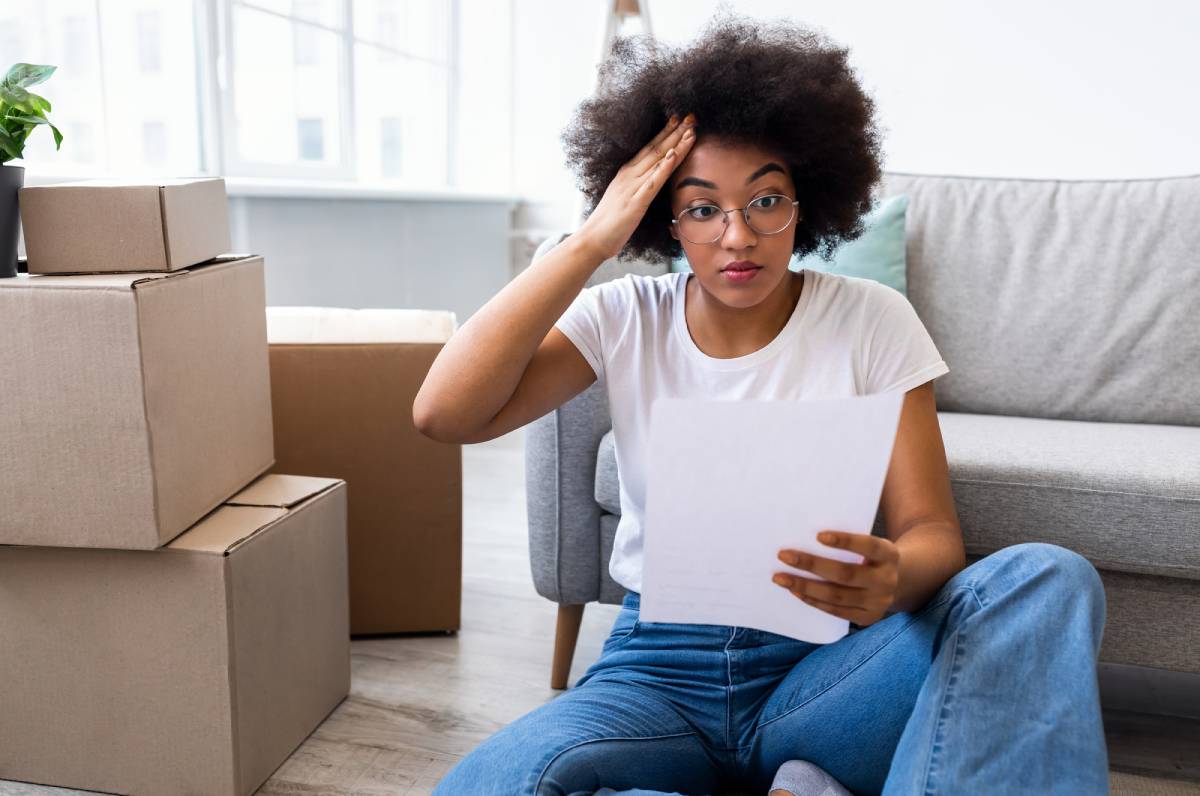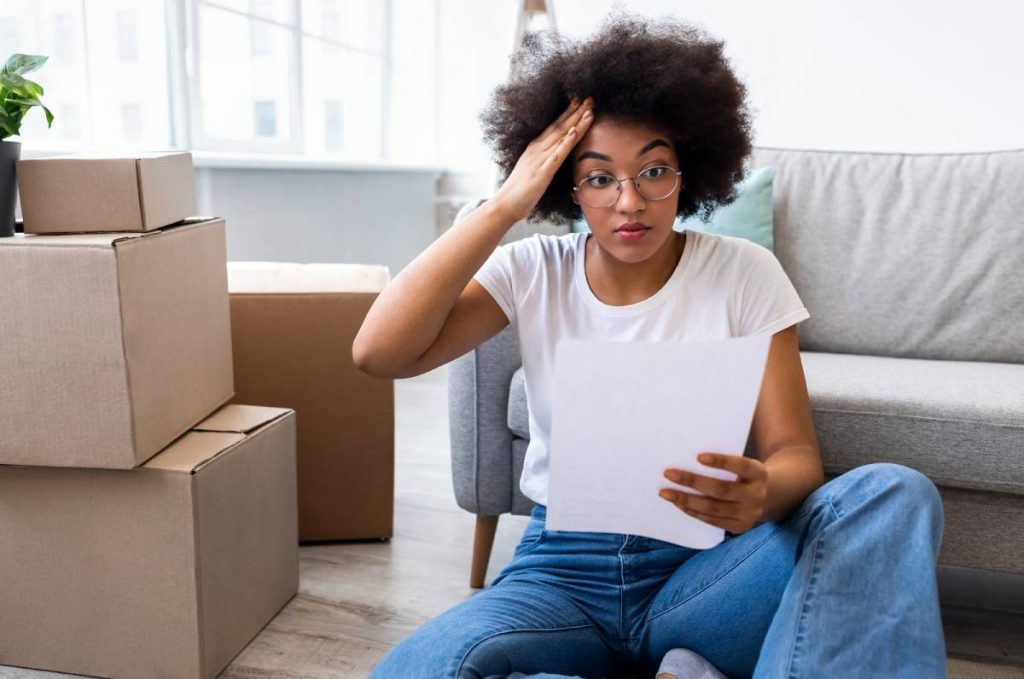 If you are at the planning stage of a major move, you will certainly be giving special attention to the budget. You will have to factor in all the costs, big and small, that you will incur to have an accurate idea of how much money you need to put aside in advance. This also includes hidden moving costs, which most people overlook but need to be aware of. By understanding what your hidden costs may be, you will be able to be better informed when allocating funds for your move.
What are hidden moving costs?
While you are aware of what the professional moving company will charge you, on the whole, there are certain charges that people often miss out on at the start, which crop up in the final bill. This might seem like a surprise, but actually, it isn't. These are hidden moving costs, charges that are probably prevalent in the fine print, which you don't pay attention to, but get added to the bill if you have any additional services or package upgrades. One of the reasons hiring a moving company turns out to be very expensive is the hidden moving cost, also known as 'undisclosed costs.'
Types of Hidden Costs
You'll be surprised to know that the bill for hidden moving costs runs quite long. There are all sorts of little services and tasks that facilitate the bigger services that you are most familiar with. And even though the tasks may seem menial and the charge small, it all adds up to quite a hefty sum at the end of the entire process. And this is over and above the other expenses, you might have to incur outside of hiring a professional moving company. So please have a look at these hidden moving costs, and keep them in mind for your next moving budget.
1. Time-based
A lot of hidden costs are based on the time frame within which you plan your move. Timing is everything and can make a notable difference on your final bill. So when you are choosing your timings while scheduling your moving days with the professional movers (or by yourself), know that there are time-based hidden costs. You may have to change your moving plans last minute, which can disrupt your bookings and schedule, resulting in extra fees. The costs vary depending on the beginning or end of the month you choose. Moving during the week costs less than during the weekend. Also, the time of day makes a huge difference because this might determine how much traffic you will face while moving.
2. Distance-based
Depending on how far you are moving, whether it's within the same neighborhood, from one neighborhood to the next, across cities, states, or even countries, your moving cost will be calculated based on the distance you are traveling with your belongings. Each distance bracket (local, interstate. long distance, i.e., cross country, or international) has its own set of fees and hidden costs like storage, labor, special requirements, state or country tolls, and fuel charges. 
3. Rate-based
Moving companies also charge based on different rates. Whether based on time (which could be an hourly rate), weight, volume, or distance, you can calculate your budget by finding out how companies charge customers; there might be a tariff plan that you could ask for either online or by phone. Some companies have a flat fixed price as well.
4. Bargain-based
Everybody looks for a good bargain, one where they can get the best possible service for the cheapest amount of money. Instead of going to the reputable, high-profile movers, you might find local movers who aren't as well known or reviewed but fit in your price range and seem trustworthy enough to invest in. While this can seem like a clever way to avoid paying for extra moving costs, you'll be skimping on many things that moving companies offer as part of their packages. This will eventually pile up as hidden costs that you would have to pay separately. Some of these hidden costs include:
Irreplaceable or irreparable damaged items
Lots of parking tickets
Paying for gas
Long carriage cost when parked far away from pick up point
Added moving protection
Truck cleaning and maintenance
Penalties for incorrect use of building facilities
Furniture disassembly or reassembly
Unprecedented storage for delayed or long-distance moves
Items not delivered (no company accreditation)
5. Packing Materials
When you ask a moving company to help you with packing, they will offer to supply packing materials. These packing materials may include boxes of different sizes, labels, markers, packing tape, packing brown paper, bubble wrap, packing ropes and straps, furniture blankets, wire cords, etc. While the quality of their packing supplies will be good, they will also be at a much higher price than what you would find at the store on your own. So if you don't consider this beforehand, even if you do not end up using all the material they provide as part of the package you have chosen, you will still be charged for packing materials.
See Also: How to Save Space When Packing for a Move 
6. Handling Special Items
Remember that specialty items have a higher fee for carrying across your house to the loading dock or from the truck to another location. These specialty items could include large, expensive paintings, grand pianos, cars, or grandfather clocks. Depending on where they are originally located, you will not only be charged for the special items but also how far, and long they need to be carried and by how many laborers at a time. They may require special handling, which could include stairs, elevators, moving equipment, long-distance storage, and extra helping hands.
7. Storage Requirements
In case you need to store your things for a while before you actually have them transferred to your new home, or you are selling your house and traveling for a while and need to store your things safely, you will need to rent storage containers (different sizes are available based on the quantity, weight, and size of the items you need to store). Also, if you are moving long-distance, as in out of the country, you will need storage containers with your belongings to be shipped across to your new location. Depending on your storage requirements, you will be billed for them in your final bill. 
8. Tipping
Depending on the number of laborers and packers you enroll in your packing and moving process, you will need to set aside a certain sum of money for tips. This is optional, but it is usually considered a basic courtesy to tip your workers at the end of their services, given that they are taking risks with carrying and moving your things around and possibly bearing uncomfortable weather conditions. Apart from tipping, you could also provide water and some food if they will be working with you for long periods.
9. Setting Up
Once your things have been moved to your new residence or location, you also have to set your things in their respective rooms. This includes furniture, personal belongings, and appliances. While the personal luggage is easy enough to carry yourself, you may need extra help moving and setting up your furniture and appliances. This could involve furniture and appliance reassembly and reconnection, for which you will certainly need professional help. These setup charges are additional to your general moving cost.
10. Address Change
Remember that if you are changing your official address, especially from one state to another, you may have to go to the DMV and have it updated for your driver's license and vehicle registration, and depending on the specific state requirements, you will have to pay a certain amount of money, too. You will also have to change your address at the US post office.
11. Other Costs
Other hidden costs may include boarding for your pets while you pack up the house, babysitting your children, or day-care to keep them busy while you pack and move. You may also have to budget for your transportation if you are not going to be in the moving truck and choose to travel separately with your family. This will entail car maintenance, oil checks, and a fuel-up if you have a car. If you do not have your own vehicle, you may need to hire one, which will have its own tariffs, depending on the hired car company you choose. 
See Also: How Much Does it Cost to Hire a Moving Truck?
Conclusion
While budgeting for a move can be tedious, if you sit with your calculator and factor in all your requirements, you can get a fair idea of how much you need to put aside for the move from start to finish. Knowing that there are hidden moving costs is always a bonus because then you can consider whether they apply to you or not, and you could even rework your entire process, calendar, and moving requirements based on what suits your budget best. Either way, it's always better to make an informed decision. 
FAQs
What are hidden cost examples?
Some examples of hidden costs you will encounter while moving with a professional company are:
Maintenance costs
Supplies
Professional training
Extra support
Service upgrades
What are hidden costs, also called?
Hidden costs are usually a one-time charge that is incurred on the individual for any modifications or extra additions to the moving package they had initially agreed upon. Often, moving companies will not be upfront about these costs because they might vary based on your personal requirements. But some may be prevalent from the start in the fine print, which most people do not pay attention to. This is also why they are also called 'undisclosed costs.'
Why is moving so expensive?
No matter how you try to budget and cut corners, moving costs are always going to be more expensive than you bargained for. This is because of the additional hidden costs that you do not normally pay attention to at the beginning of your moving budget prep. Apart from maintenance, supply, support, training, and package upgrades, there are additional costs that you may have to bear, such as multiple stops, fuel charges, travel fees, add-ons, and closing costs, among others. Also, if there are unprecedented events causing a delay in your moving process, you will be charged a fee for delays as well as any storage requirements you may have in the meantime. So unless you consider these factors, you will not get a full picture of much you are actually going to have to spend on your move from start to finish.
What costs the most to move?
Believe it or not, some of the most expensive moving costs are things you would least expect. Apart from taxes and duties, which are considerably expensive, you must also factor in the carriage costs. If you have a lot of staircases on the route that your movers will have to take while carrying your things, there are extra carriage fees. This also applies to specialty items or larger-than-normal items that require manual handling and care. You can also hike up your moving cost by having too many boxes. Another budget-buster is when you have your moving company provide packing supplies. These may be surplus in quantity, but you will be charged all the time. So consider buying and using your own supplies. You also get heavily charged for truck rental insurance, so keep a lookout for that in the bill. 
What does 'no hidden cost' mean?
If you see 'no hidden costs' written anywhere on documentation provided by the moving company, you can infer that beyond what has been quoted on paper, there are no hidden or extra costs that you are not aware of. This means what you see is what you have to pay for without worrying about any undisclosed charges, fees, or additions to the billing process.
Enter your information
Almost done!
Enter your information to view your quote.
Your information is safe with us. By using this service, you agree to receive email communications solely regarding your relocation process