Moving to Lincoln, Nebraska – A Relocation Guide for 2022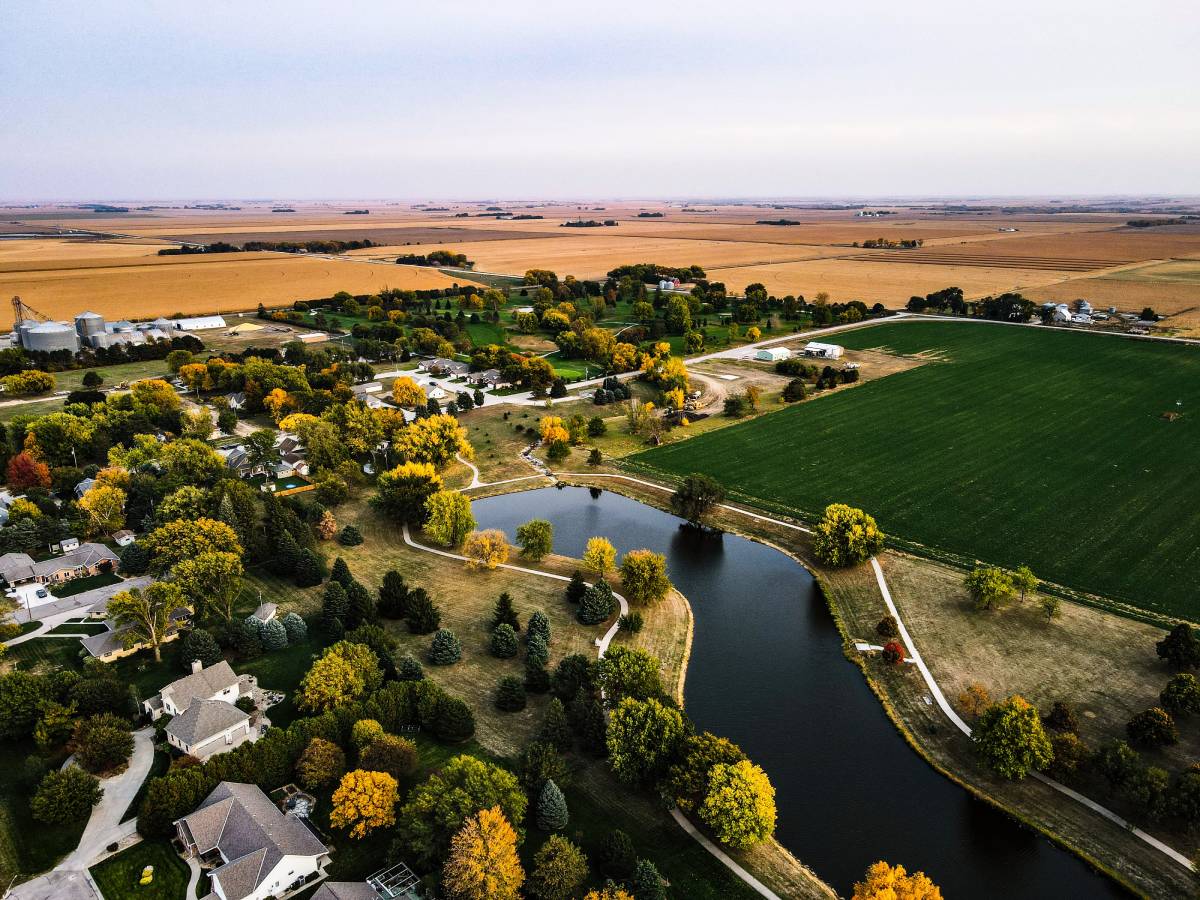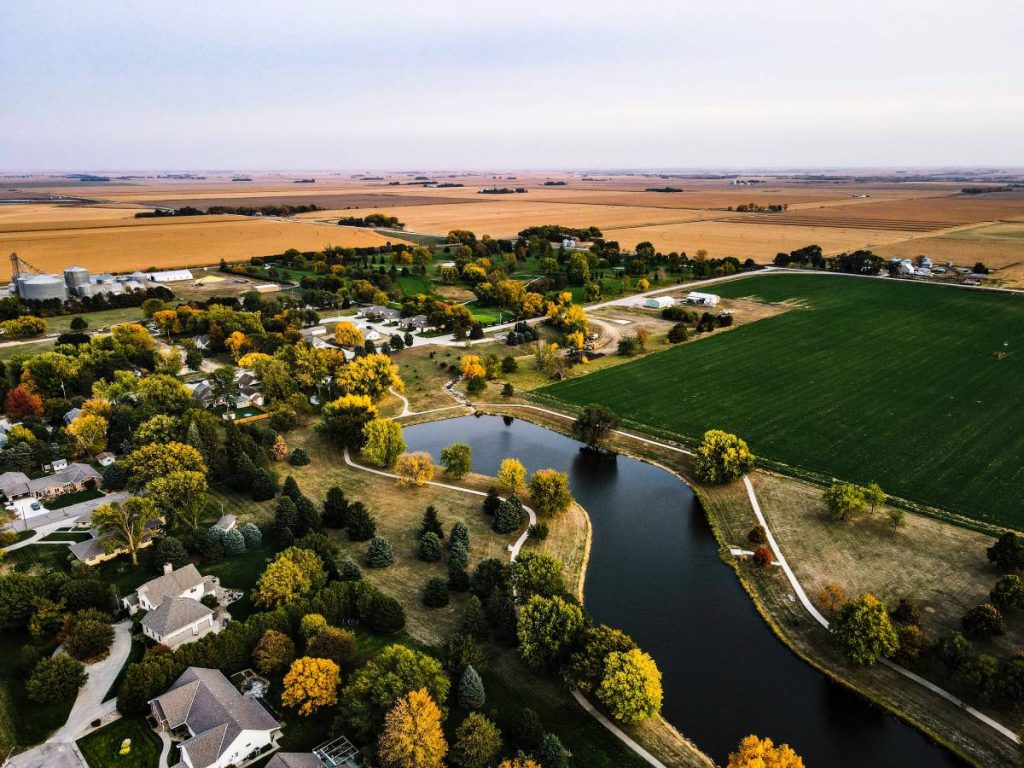 Lincoln, the capital of Nebraska, is a charming city with solid Midwestern values. It is friendly, family-oriented, and affordable. Lincoln is a great city with great infrastructure and excellent traffic amenities. The city is also gradually emerging well on its social and dining scene, with an exciting nightlife.
Lincoln has a population of 294,653 and boasts of being the Silicon Valley of the Midwest, "Silicon Prairie." Thriving employment opportunities, renowned university, and diverse economy make it an excellent choice to call it a hometown. Lincoln ranked ninth on the 'Top 100 Best Places to Live' in 2019 on www.livability.com.
This cultural city attracts all kinds of people—young professionals to aspiring students, families to empty nesters. Friendly people and affordable cost of living make it worth investing your dollars.
If you are sincerely planning to move to Lincoln, look at the reasons why?
Low Cost of Living
Houses are affordable. The cost of living in Lincoln is way below the national average with 89.8. The average rent you would pay for a 900 sq. Ft. should be approx. $745. If you wish to buy a house, it should cost around $175,000.
Like a king, you can live in Lincoln even with a lesser budget. The cost of living is extremely affordable. The houses and apartments should accept your furry partners too.
Also Read: Average Living Expenses of Single Person
Utilities
Utilities in Lincoln are relatively affordable. Living here, you would pay the bill of 31% less than the national average. The Lincoln Electric System handles the utility bills. Gas and water charges are also very economical, making Lincoln an excellent place to live, especially for middle-income wagers.
If you seek a good lifestyle with your family, Lincoln is the place to be.
Job Opportunities
As the "Silicon Prairie", the city is thriving with job opportunities for the I.T. sector. In 2015, Lincoln topped the list of employees in the U.S.
Not just I.T., the city's booming development has opened jobs in most sectors. Salaries are above average with a reasonable cost of living, and this equation works as a magnet for job seekers.
Also Read: How to Get a Job Before Moving
Universities and colleges
The University of Nebraska is a huge attraction for people wanting to settle in this beautiful city. It is the best decision to move to Lincoln to pursue education. Nebraska Wesleyan University is another excellent option that offers a more personal college experience.
Weather and climate
The city witnesses all four major seasons. The winters can be cold and dry. You might witness tornados too. Summers can be hot and humid, resulting in thunderstorms later. Nebraska can dish out some paradoxical weather, so be prepared. At the same time, don't let that dissuade you. A beautiful day in Lincoln is unmatched by anything.
Transportation
The city roads are constructed in a grid pattern. Navigation around the city is extremely easy, with plenty of parking space. If you feel like being closer to nature, Lincoln provides terrific bike trails, walking paths, and lanes. Rush hour and traffic are not the words to be used for this lovely compact town. The roads are mostly open and are a driver's delight.
Art, culture, and natural beauty
It's fresh, shiny, and state of the art here. Pinnacle Bank Arena, Lincoln's latest addition, is coming up as the world's best venue for concerts. The place has witnessed significant pop/rock stars like Lames Taylor, Pink, and others. Art lovers can enjoy a stroll in the International Quilt Study Center & Museum and the Sheldon Museum of Art. Morrill Hall exhibits a few fine fossils, and you can chill out with Mammoth Bones here. That is not all; this city has a National Museum of Roller Skating. Information on everything you ever wanted about the sport is here, along with some fantastic old photos and artifacts.
Lincoln city maintains 125 parks. The Wilderness Park, the Glory of the Sower, the Sunken Gardens are a few among many others. There is also a 1,472-acre public conservancy of woodland and prairie to please your rustic side. Take your children to the Lincoln Children's Zoo for an up-close interaction with their favorite animals. Also, take a trip to the home of the 911 system, among other exciting places.
Bustling City with a Rustic Setting
Lincoln has witnessed tremendous growth over the years. With 294,653 residents, you will have all the amenities of a large city. However, You will also discover a slower-paced lifestyle, relaxed, and built on rural roots. People here are kind, compassionate, friendly, open to visitors and new residents. The Historic Haymarket district seems as if you have turned back time. When you stroll beside the brick buildings over the cobblestone roads, you will remember the simpler things in life. The primary industry in Nebraska is agriculture. The landscape, rolling hills, fertile plains, and rural living give Nebraska a wild west lifestyle. It is not uncommon to see people around with cowboy hats and boots. That's how they live and do their daily business.
Nights Have a Life here.
After a long day of work, hitting a bar in the evening is duly called for. Lincoln is bustling with breweries and pubs, night clubs and cafes.
Stroll down the "O Street," the city's main drag, and you'll be offered many opportunities to indulge in some choicest brews (Brother's and Sandy's) and then grooves (Club Karma and Rule G).
The young college crowd and the young I.T. corporate crowd shifting to the city have changed the music scene. Funk, retro blues, rock are all tunes heard across the streets. Shows at Duffy's Tavern, the Bourbon Theatre, the Zoo Bar, and the classic rock covers at Duggan's Pub are mostly booked.
Dining experience
Nebraska is a state of farmers, which makes food cheaper in the state. Lincolnites love their "Runza" It is a succulent flavorsome bread pouch filled with fresh beef, cabbage, and onions. This calorie-loaded goodness has spread to other states too. Lincoln is the place to be for food lovers. The city is mushrooming with fancy restaurants serving global cuisine to the good old grills, steaks, and juicy burgers.
Proximity to excellent getaways
Lincoln is a place to live if you plan road trips and weekend getaways. It is centrally located, a few hours away from many getaway locations. A three-hour drive leads to Kansas to enjoy the theaters and music of Branson. Colorado is about six hours to the west, and reaching Denver, Missouri, takes a day's drive. The Lincolnites feel Omaha is almost a walk away!
Healthy and Happy people
Lincoln boasts of a high ranking in Gallup's list of healthiest and happiest cities of the U.S. Nebraska is a haven for cyclists. If you're prone to pedaling, Lincoln is the place designed for you with a surplus of bike trails and lanes. Lincoln stands eighth on Livability.com's list of the most affordable cities for healthcare.
Law and order
Nebraska is the only state with a unicameral legislative system in the U.S. One house makes all the political decisions instead of two. This process proves fast and super-efficient for processing law and order.
Five Best Neighborhoods in Lincoln
1. County Club
With a population density of 3,209, this neighborhood holds 5,000 residents. It is famous for its closeness to amenities, high employment, and low crime rate. The home value is $179,212, and the average income is $89,273. This place looks promising and fancy.
2. Family acres
It is one of the best neighborhoods in Lincoln. It is viewed as an upscale neighborhood than Country Club, with an average home value of $246,733 and $100,882. The area has a luxurious vibe and has a large expanse of lush gardens. The population density of this area is only 1,638 and inhibits 8,000 residents. The unemployment rate here is as low as 1.9%.
3. Colonial Hills
It is a small neighborhood with just 3,500 people and a population density of 1,725. This neighborhood belongs to the above-average income group, and a house costs approximately $151,92. The average income of people living here is $72,643. Yet, buying a home in this neighborhood is an excellent option as Colonial Hills has a safe environment, provides basic amenities, and has a low unemployment rate.
4. 40th and A
The neighborhood is highly populated. The density is 3,485, and almost 4,000 people live here. The average income of people living here is $56,939, while the average home value is $130,183. It is safe with a minimal crime rate and an unemployment rate of only 1.5%.
5. Porter Ridge
Another small neighborhood in Lincoln, with 1100 residences and a density of 1,113. This neighborhood boasts a moderately high average income of $85,455 and an average home value of $212,600. Porter Ridge is rated 9 out of 10 in safety and has an unemployment rate of 2.1%.
See Also: Best Moving Companies In Omaha
Frequently Asked Questions about Lincoln Nebraska
What is Lincoln famous known for?
The famous University of Nebraska is in Lincoln. Through the decades, the city has been a political hub, a foodie haven, and a center for culture in Nebraska. This Nebraska State Capitol has plenty of other exciting and historical attractions.
What is the racial makeup of Lincoln, Nebraska?
White: 84.88%
Asian: 4.59%
Black or African American: 4.36%
Two or more races: 3.87%
Other races: 1.48%
Native American: 0.73%
Native Hawaiian or Pacific Islander: 0.08%
See Also: What Salary Do You Need to Live in Omaha?
Does it Nebraska snow?
The average snowfall per year in the U.S. is 28 inches
Climate Averages:
| | | |
| --- | --- | --- |
| | Nebraska | United States |
| Rainfall | 27.4 inches | 38.1 inches |
| Snowfall | 28.3 inches | 27.8 inches |
| Precipitation | 79.7 days | 106.2 days |
| Sunny | 223 days | 205 days |
What is the coldest month in Nebraska?
January is the coldest month in Nebraska. Winter lasts for 3+ months, from Mid-November to mid-February. The average temperature during this time is 44°F.
Is Lincoln Nebraska urban or rural?
The total area of Nebraska is 76,872 miles. The total population (2020) is 1,961,504 people, out of which 662,761 reside in rural areas. The largest cities in Nebraska are Lincoln, Omaha, and Bellevue. The capital of the state Lincoln is its south-eastern region.
Conclusion
The most important reason anyone will work towards shifting cities is to attain a better lifestyle, better career opportunities, or good education for themselves or their children. Lincoln, Nebraska, checks all the above in the list and many more, which will become an add-on benefit of moving to this beautiful city of Lincoln.
Live Happily in Lincoln
Also Read: Moving to San Diego – A Relocation Guide for 2022
Enter your information
Almost done!
Enter your information to view your quote.
Your information is safe with us. By using this service, you agree to receive email communications solely regarding your relocation process