Moving To Dallas Texas – Relocation Guide for 2022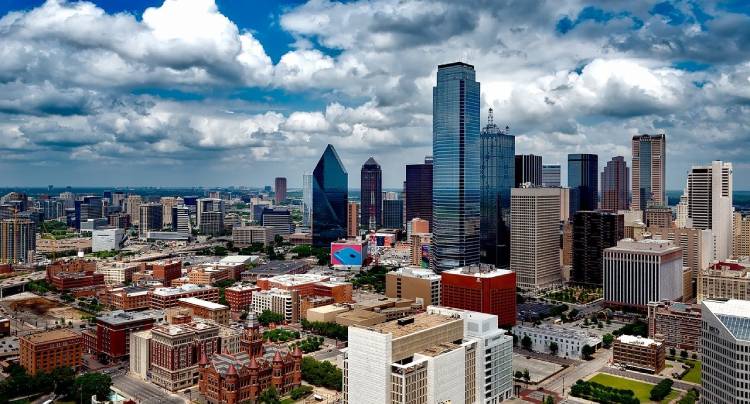 What started off as a railroad town has turned into a behemoth of a land of opportunities. In fact, Dallas is the fourth largest industrial market in the country. It's no surprise that 'Cowtown', as the locals call it because of its history of gunslinging cowboys and cattle drives, is quickly becoming a hotspot for people looking for good career opportunities.
Spread over approximately 343 square miles, Dallas is the ninth-largest city in the country. This means there's an abundance of neighborhoods and jobs in this city, making it close to impossible for you to not find your ideal living situation. Due to its proximity to Mexico, Dallas sees about 37% of its population speaking in Spanish. This proximity also means that the culture and cuisine in this city is an infusion of the cowboy menu and the Mexican menu.
Before moving to Dallas, you do need to know a few more things. To start that off, here is a list of the pros and cons of moving to Dallas.
Pros And Cons Of Moving To Dallas
Pros
Texas prides itself on the quality of education available in the state. In fact, Dallas has some of the best elementary, middle, and high schools in the Midwest. You'll see a few employers investing in their employees' growth, even after graduation.
The state of Texas does not charge local or state income taxes. This basically means you get to keep a little more money per paycheck.
One thing that the South is known for is its laid-back and larger-than-life hospitality. It's very easy to make friends and become a part of the community and its culture in Dallas.
Dallas was known for its oil companies and cattle ranches. The times are now changing though. Now, Dallas is the third-highest in the US when it comes to the salaries fetched. Two major reasons for that are the headquarters that massive corporations have established here, and the fact that due to the low tax burden, it's easy to get a business up and running.
Cons
Dallas will give you real good exposure to the terrific Texas traffic. This means there are big cars and not-so-big roads. Even though Dallas has a network of well-built roads, It can only take so much traffic and still function smoothly. We recommend being prepared with audiobooks and good music to keep you company in the traffic.
Average Public Transportation
The public transportation network in Dallas is not the best. You do have the Dallas Area Rapid Transport (DART), the light-rail that is mostly good only if you are going to the tourist attractions in the Downtown area. Other than that, you also have buses that cover a lot of the city, but you need to learn the routes and change buses a lot.
While not as bad as NYC or Atlanta, Dallas is not inexpensive in any way. As of 2020, the cost of living in Dallas is 1.7% higher than the national average. If you're willing to put in the effort, you'll find a lot of choices to choose from, to rent or buy.
Weather In Dallas
Dallas is located in North-Central Texas. The climate here is subtropical, which means the summers are hot and winters are mild. There's relatively little precipitation in this area, with a majority of it happening during nighttime. There's rainfall throughout the year with the wettest month being May. Usually, one bout of rain lasts for a day or two with a few days of clear skies following. On average, Dallas gets 39 inches of rain in one year.
As of snow, it only happens in late December or early January. Even then it's a rare occurrence, only covering about 0.1 inches of the ground. Hail, however, is a little more frequent. Most of it is the result of thunderstorms which keep on visiting throughout the year. However, it only has slight and scattered damage.
The average temperatures in summer, which lasts from early June to Mid-September, reach an average high of 95°F while the average low in Dallas comes to about 76°F. The winters in Dallas begin in late November and end in late February. During these months, the average temperatures swing between 39°F and 57°F.
Cost Of Living In Dallas
Housing is one of the biggest expenses when you decide on moving anywhere. While Dallas won't drain you dry, it still can be a concern. According to PayScale, the average cost of living is 2% higher than the national average while the housing costs are 5% higher and utility costs are 4% higher than the national average. While this is higher than the national average, it is inexpensive compared to cities like NYC and Miami.
See Also: How Much Does It Cost to Move Out Of Dallas?
Buying A House
The median cost of housing in Dallas is $364,003 if you're planning on buying a place for yourself. This price is the average for the year 2021 for a typical family house in the city. In the last 10 years, the appreciation for real estate prices is recorded to be 11%.
Renting A House
As for rent, the average goes up to about $1,383 per month. This is slightly higher than the national average. However, Dallas has a job market that is growing at a rapid rate and it's bringing more and more people to the city. So rent might go up and units will get picked up very fast.
Taxes
Dallas is preferred by people who want to start their career, regardless of whether they do it as an employee or an entrepreneur. This is because Texas does not levy any tax on any sort of income. However, you still need to pay the federal taxes and file federal income tax returns.
The state does charge sales taxes at about 6.25%. This deal is a little bitter for residents of Dallas as the county+city does charge an extra 2% sales tax, bringing it up to 8.25%. On the other hand, the average effective property taxes in Dallas County are 1.93%, as opposed to the state average effective of 1.69%.
Utilities And Other Expenses
The cost of utilities in Dallas, including electricity, water, and garbage disposal averages at about $160 per month. A decent internet connection costs about $60/month and gas prices in Dallas are about $2.59/gallon.
Other expenses like healthcare and groceries are around the national average, too. The average food and grocery costs are 5% below the national average, while the healthcare costs are about 1% above the national average. A visit to a doctor might be around $112 for you and $52.65 for your pet.
See Also: What Salary Do You Need To Live In Dallas
Crime Rate In Dallas
Dallas is relatively safe compared to other major cities in the USA. However, the crime rate rankings do lie above the national average in violent and property crimes.
According to NeighborhoodScout, the crime rate for violent crimes in Dallas per 1,000 residents is 8.78, while the same for the state of Texas is 4.19, and the median for the country is 4. For property crimes, Dallas scores a hefty 34.39, while the state of Texas lands at 23.91. Both of these are higher than the national median, which is 21. The total crime rate in Dallas stands at 43.17 per 1,000 residents.
Economy And Employment Opportunities In Dallas
In 2019, the GDP of the Dallas-Fort Worth area amounted to a total of $472.33 billion. This large city in the heart of Texas makes such a huge impact on the economy because of the headquarters that multiple big-name brands like Exxon, American Airlines Group, and Bank Of America Corporation have established in the area. These are also some of the biggest employers in the city.
However, there is an abundance of in-demand jobs in fields like sales associates, teachers, nurses, system engineers, and accountants. Dallas also provides its residents with a lot of entry-level jobs, especially in retail. In addition to this, the growing businesses in this area also offer a lot of specialty jobs. All of these factors result in the average salary of Dallas being higher than the national average at $53,800.
Some of the biggest employers in Dallas include
AT&T
Carlson Restaurants
Tenet Healthcare
Essilor Of America
Southwest Airlines
Steward Health Care System
7-Eleven
Texas Instruments
Lockheed Martin Aeronautics Co.
The highest salary earned in Dallas is by the higher-ups in the corporate ladder at about $252,830, followed by medical practitioners. On the other hand, the unemployment rate in Dallas, as of August of 2021, is 4.7%. However, it is on a steady decline, all thanks to the new job opportunities popping up in the Dallas-Fort Worth area.
Education In Dallas
Dallas is a major educational hub in the South-Central region of the USA. The Dallas Independent School District oversees all the education provided in the city and is one of the largest school districts in the country.
While there are a lot of great schools in Dallas, there are a few bad apples too. The quality of education, fees, and facilities vary vastly between the schools in Dallas ISD (Independent School District). Parents and students have to consider their priorities carefully and research schools and colleges accordingly.
A few schools that stand out in the Dallas area are as follows:
Elementary Schools
Westlake Academy, Westlake
Imagine International Academy Of North Texas, McKinney
Jenny Preston Elementary School, Allen Independent School District
Liscano El, Frisco Independent School District
Middle Schools
Westlake Academy, Westlake
Imagine International Academy Of North Texas, McKinney
Lawler Middle, Frisco Independent School District
Coppell Middle School – East, Coppell Independent School District
High Schools
School For Talented And Gifted, Dallas Independent School District
School Of Science And Engineering, Dallas Independent School District
Carroll Senior High School, Carroll Independent School District
Jasper High School, Plano Independent School District
Colleges And Universities
Southern Methodist University, Dallas
Texas Christian University, Fort Worth
University Of Texas – Dallas, Richardson
University Of Dallas, Irving
Traffic And Transportation In Dallas
While Dallas boasts of an extensive public transportation system run by DART, or Dallas Area Rapid Transport, the best way to get around is by car. This is the blessing of the downtown and other people-centric places being built in a grid, making it easy to navigate. There are also a few interstates and highways that run linear to the grid, making travel between Dallas, Fort Worth, and other Metroplex areas easy. However, be prepared for a lot of traffic during the rush hours and limited parking spaces, all the time.
The public transport system in Dallas includes an extensive network covered by buses and a much more limited network of light rail, both of which are run by DART. You can also get trains to get to the airports: the Trinity Rail Express, which connects the Dallas/Fort Worth International Airport to Dallas and Fort Worth. The smaller Dallas Field Love Airport is connected by the light rail.
Talking about the light rail, it services a total of 64 stations throughout the city. This means they won't take you to every nook and corner of the city. The light rail operates from 5 am to midnight every weekday with the frequency decreasing on Saturdays and completely dissolving on Sundays.
The bus network run by DART is much more extensive; it serves about 11,000 stops through central Dallas and the Metroplex. Just like the DART light rail, the bus service also operates from 5 am to midnight every weekday, with fewer buses running on Saturdays and none on Sundays. You have to use the DART pass to travel on the light rail and buses. The fare for every trip varies on the trip itself.
If you're thinking of traveling on foot, you might not be able to scale the entirety of the city. However, the Downtown area along with all the tourist attractions in the city are extremely walkable. With a little patience, you can depend on public transportation to get to each of these places.
Also Read: 10 Largest Cities in Texas
Places To See In Dallas
1. John F. Kennedy Memorial
This 30 feet tall and 50 feet wide cenotaph-like memorial was designed by Philip Johnson. It was constructed in 1970, after quite a bit of controversy. The open-tomb concept is said to represent JFK's free spirit. It's huge, beautiful, and heavily underrated.
2. Frontiers Of Flight Museum
This museum does an exemplary job of representing history. From Leonardo Da Vinci to modern aviation, the exhibits will take you on a journey through time while telling you the story of flight with its 30 exhibits. Some highlights include the Stearman PT-17 biplane and the Apollo VII spacecraft.
3. Dallas Arts District
Filled with buildings designed by Pritzker Prize-winning architects, this is the largest art district in the nation. This District spans over 68 acres and is home to some of the most spectacular performance venues and museums.
4. Perot Museum Of Nature And Science
One of the most unique things about the Perot Museum is that the building it's located in is an architectural marvel and can be considered to be an exhibit in itself. The place is divided thematically with high-tech displays, educational stations, and games.
Other notable places that should pay a visit to are:
Sixth Floor Museum At Dealey Plaza
Dallas World Aquarium
Dallas Zoo
Dallas Holocaust And Human Rights Museum
Best Places To Live In Dallas
1. Highland Park
Highland Park is full of Mediterranean-style estates and colonial-style homes. This neighborhood boasts of a very tight-knit community, excellent recreational facilities, and a heavy price tag.
Highland Park is one of the more elite neighborhoods in Dallas. Along with excellent schools like Bradfield Elementary School, Highland Park Middle School, and Highland Park High School, It also offers amenities like Dallas Country Club, Highland Park Swimming Pool and Village Theater, and the Fairfax Park Tennis Court.
Population: 9,168
Median Home Value: $1,253,600
Monthly Median Rent: $2,097
Annual Median Household Income: $211,136
2. North Dallas
This neighborhood is bordered by Northwest Highway, Dallas North Tollway, Highway 75, and i-635. Inside, this neighborhood boasts of ranch-style homes as well as huge estates, making this ideal for the job-driven people wanting to raise a family.
North Dallas is a great neighborhood for raising children as it has many prestigious schools like Arthur Kramer Elementary, George Bannerman Dealey Elementary, and Ewell D. Walker Middle School, along with amenities like Anderson Bonner Park, Churchill Park, Museum Of Biblical Art and Modern Market Eatery.
Population: 2,336
Median Home Value: $821,642
Monthly Median Rent: $1,610
Annual Median Household Income: $91,596
3. Preston Hollow
About 20 minutes away from Downtown Dallas, this neighborhood is known for its affordable housing in terms of rent as well as buying costs. This neighborhood is also great for students as well as young families as it is right beside University Park, and also has schools like St, Marks School Of Texas, and Ursuline University. Preston Hollow also has a couple of parks, along with the Zero Gravity Thrill Amusement Park. A few restaurants that take the cake are Fernando's, Suze and Bugatti Ristorante.
Population: 14,306
Median Home Value: $514,643
Monthly Median Rent: $1,404
Annual Median Household Income: $174,230
4. University Park
This neighborhood is ideal for the ones who want to raise their family away from the loud and crowded city. Located in Downtown Dallas, this neighborhood is one of the more expensive parts of Dallas and has access to some of the best schools in Dallas like Hyer Elementary School, Highland Park Middle, and Highland Park High School. It's also home to the Southern Methodist University, which is also what this neighborhood is named after.
Other than that, this neighborhood will give you a glimpse of the 19th century with the Meadows Museum. Another important landmark here is the George W. Bush Presidential Center, which includes a library and presidential archives of the Bush administration.
Population: 25,036
Median Home Value: $1,413,933
Monthly Median Rent: $2,695
Annual Median Household Income: $224,485
Summing Up
Dallas is one of the largest cities in Texas and is a great example of Southern culture. The welcoming locals and their exemplary hospitality are next to none. While this city is a little more expensive than the national average, the low tax burden offsets these costs, making it a great place to live fiscally.
In all other respects, like education, food, and quality of life, Dallas is a melting pot of a lot of factors and more of a hit than a miss. When planning on moving to Dallas, you need to keep your priorities in mind when skimming through neighborhoods to see what aligns with your needs and wants.
Also Read: Moving To San Antonio, Texas
FAQs
Is Dallas A Good Place To Live In Texas?
To put it shortly, yes. Dallas has a lot of friendly neighborhoods, amazing schools, and a job market that is currently booming. Most families are liberal-leaning and the city provides residents with a mixed suburban vibe.
What Is Dallas Texas Well Known For?
Dallas is most well known for its culture and the cotton and oil industries. However, that is now changing with multiple big-name brands establishing headquarters around the city. It's also well-known for the great educational venues it holds.
See Also: Best Moving Companies In Texas
Can You Live In Dallas Without A Car?
You can travel in Dallas without a car. However, it's slightly inconvenient since the public transportation system is not the best. The light rail does not connect to all parts of the city and the bus network is known to be generally late. So it's advisable to arrange for a personal mode of transportation if planning on living in Dallas.
Also See: Most Affordable Moving Companies to move to Dallas Texas
Enter your information
Almost done!
Enter your information to view your quote.
Your information is safe with us. By using this service, you agree to receive email communications solely regarding your relocation process