What Salary Do You Need To Live In Dallas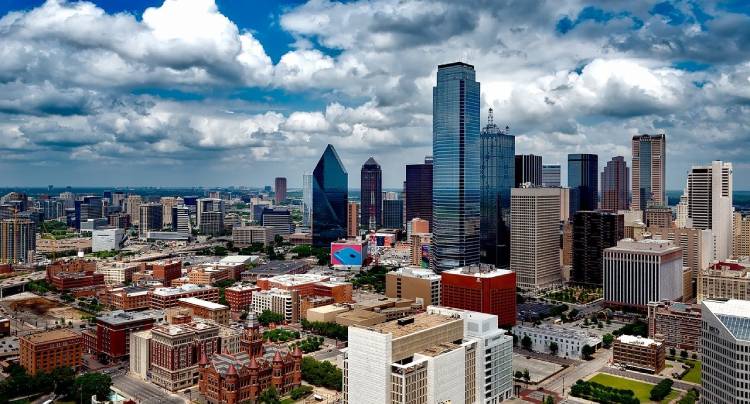 The dynamic city of Dallas is located in the northeastern part of Texas, along the beautiful Trinity River. If you're planning to move to Dallas, you're going to love it. The city is known for its booming job market, top-quality educational institutions, performing art centers, museums, sports, nightlife, and places to eat and drink. But the most important factor for you to consider is the cost of living.
Dallas is an affordable city with a cost of living index of 101.6, which is just slightly higher than the national average of 100. If you're wanting to move to Dallas, you also need to ensure that you're earning enough to sustain yourself. In this article, we've tried to cover each and every financial aspect to understand what salary you need to live in Dallas. Let's dig right in!
Where Does Your Salary Go Living In Dallas?
Costs Of Real Estate In Dallas
A major chunk of your living expenses is your housing costs. If you're buying a house, you might still need to invest money in regular maintenance. And if you're planning to rent, you definitely have to account for your monthly rent in your salary. The real estate prices in Dallas are lower than the country's average. According to Zillow, the median home value in the US is $337,560. On the other hand, it is $310,959 in Dallas and this rate has seen a jump of 22.2% from February 2021 to March 2022. Wondering what is the median home price in the entire state of Texas? It is $295,319. Overall, some parts of Dallas are a little expensive for real estate in comparison to the other parts of the state.
If you're someone who likes to rent out apartments, the average monthly rent for a studio apartment in Dallas is $1,508. For a 1-bedroom, the average monthly rent is around $1,678 and for a 2-bedroom apartment and a 3-bedroom apartment, it is $2,454 and $3,433, respectively.
Some of the most affordable neighborhoods in Dallas are Deep Ellum, Preston Hollow, Love Field Area, West End Historic District, Lake Highlands, Urbandale-Parkdale, Cedar Crest, Bishop Arts District, Oak Lawn, and Wolf Creek.
See Also: How Much Does It Cost to Move Out Of Dallas?
Costs Of Transportation In Dallas
Most people living in Dallas depend on their personal cars to move around the city. The per-gallon cost of gas in the city is $3.80. Apart from this, Dallas Area Rapid Transit (DART) is the public transportation authority that looks after the city's bus routes, light rail, and streetcar services. DART started its operations with the first light rail system in Texas in 1996 and stands as the largest operator of light rail in the country. It includes four light rail lines (Red, Orange, Green, and Blue) and a commuter line called the Trinity Railway Express. The one-way fare for a light rail DART ride is $2.50. You can choose to go for a day pass that costs $5 or a weekly pass that costs $25. These passes are valid for all of the services that are provided by DART.
Taxes In Dallas
Here's the good news for all of you. Texas is among the only nine US states that do not have an income tax. The combined sales tax rate for Dallas is 8.25%, which includes the Texas sales tax (6.25%), the Dallas sales tax (1%), and Dallas MTA transit (1%). Throughout Dallas County, the average property tax rate is 2.173% which is far higher than the national average of 1.211%. Overall, taxes in Dallas aren't that burdensome even with the property taxes being on the higher end.
Utility Bills In Dallas
After housing costs, if there's another fixed chunk that you absolutely cannot avoid in your living expenses, then it's your monthly utilities. Are you wondering what all is exactly included in utilities? The basic services that are required to keep your home and business running smoothly like water, gas, electricity, internet, cable TV, etc. are called utilities.
According to Numbeo, the average monthly utility bill in the US is $238 whereas it is $230 in Dallas. Utility costs in Dallas are very close to the national average which means they aren't going to burn a hole in your pockets, no matter from which city or state you're moving from to Dallas.
Costs Of Food In Dallas
The grocery bill plays a significant role in determining the cost of living in an area. The average cost of food per person in Dallas for a month is around $355. This is around 40% lower than New York City, which is considered to be the most expensive city to live in the US.
As per Payscale, the cost of groceries in Dallas is around 5% lower than the national average. While a loaf of bread would cost you around $3.16, a gallon of milk and a carton of eggs would cost you around $1.84 and $1.72 respectively. If you want to treat yourself to a hamburger, that would cost you around $4.02 in Dallas.
Some of the most tempting places to dine in with your friends and family in Dallas are Facchini, The French Room, Petra and the Beast, Smoky Rose, Mariano's Hacienda, Mr. Max Cafe Nippon, Bubba's Cooks Country, Thunderbird Station, and Perfect Union Pizza Co.
See Also: Best 5 Moving Companies in Dallas
Healthcare Costs In Dallas
Dallas features among the US cities that spend the maximum on healthcare in a year. The annual healthcare expenditure in the city is around $5,700 which comes down to roughly 6% of the median household income. According to Payscale, a general doctor's visit would cost you around $112.04 while a visit to a dentist could cost you roughly around $96.25. If you're a pet parent, know that a veterinarian visit in Dallas could cost you around $52.65.
There is no dearth of top-notch hospitals in Dallas. You can get the best healthcare facilities in institutions like Texas Health Presbyterian Hospital, Methodist Charlton Medical Center, Medical City Dallas, UT Southwestern Medical Center, Baylor University Medical Center, Parkland Memorial Hospital, and Select Specialty Hospital – Dallas Downtown.
Childcare Costs In Dallas
With a great quality of life and ample things to do for kids in Dallas, the only thing left for you to worry about is education. As per the 2022 data from Private School Review, the average private preschool tuition fee in the city is $8,694 per year, the average private school tuition fee for a year is $10,120, and the average private high school tuition fee is $11,249 per year.
A lot of people move to Dallas every year with the intention of raising a family. Therefore, it becomes important for them to find a few options for schools and universities. Fortunately, Dallas has a decent number of excellent educational institutions like:
Schools: Dallas is served by the Dallas Independent School District with schools like Science and Engineering Magnet School, School for the Talented and Gifted, Cedar Crest Elementary School, JL Long Middle School, WH Adamson High School, and James Madison High School.
Universities: There are as many as 38 colleges and universities in the city, the best ones being the University of Texas, University of Dallas, Southern Methodist University, Texas Woman's University, Dallas Baptist University, Dallas Theological Seminary, and Texas Christian University.
Miscellaneous Costs
In addition to education and healthcare, you also need to account for other miscellaneous costs that you could encounter for entertainment or recreational purposes. You can easily visit and enjoy a huge number of public attractions in Dallas. Following are some of the best places of interest for you and your family:
The Reunion Tower is 561 feet tall and is located in the Hyatt Regency Hotel complex in the Reunion district of the downtown area. It's an observation tower that provides information about Dallas and its other attractions. The ticket per person costs $18 for adults and $9 for kids.
The Dallas Museum of Art (DMA) is the place to be for all those who are interested in history. Located in the Arts District of Downtown Dallas, the museum has artifacts from different eras and from around the world. The ticket per person costs $16 for adults and $12 for kids.
The Dallas Zoo is one of the oldest and largest zoological parks in Texas and it was founded in 1888. There are over 2,000 animals and 406 different species at the zoo. The ticket per person costs $15 for adults and $12 for kids.
The Dallas World Aquarium is located in the downtown area of the city and is hailed for protecting the various threatened and endangered species. It's an accredited member of the Association of Zoos and Aquariums along with the World Association of Zoos. The ticket per person costs $27 for adults and $19 for kids.
Apart from these, there are many other things and places in Dallas for you to explore like The Sixth Floor Museum at Dealey Plaza, Frontiers of Flight Museum, Six Flags over Texas, Dallas Arboretum and Botanical Garden, The White Rock Lake, The AT&T Stadium, and Klyde Warren Park.
Understanding The Job Market In Dallas
Hundreds and thousands of young professionals head to Dallas every year in search of better job opportunities since the city has a flourishing job market. Some of the major industries for you to find work in are healthcare, education, energy, petroleum, financial services, hospitality, construction, agriculture, food and beverage, and science and technology.
The biggest employers in Dallas are American Airlines, Southwest Airlines, AT&T, Dean Foods, Texas Instruments, Builders FirstSource, Tenet Healthcare, Bank of America, Baylor Scott & White Health, and Exxon Mobile. The unemployment rate in Dallas is 3.5%, which also signifies that there are a lot of job opportunities available in this Texas city.
How Much Should You Earn To Live Comfortably Well In Dallas
When you take into consideration all of these aspects of where you're likely to spend your money, you realize that a median income close to the national average will allow you to sustain yourself in Dallas. That's because the overall cost of living in Dallas is very close to the national average.
With housing likely to be the biggest chunk of your expenses, you should know that experts recommend that a person should not spend more than 30% of their income on housing. Keeping that in mind, a family of four members with one working adult and two kids should earn an amount of $79,125 in a year to live comfortably in Dallas. When it comes to an individual living alone, the yearly income should be $37,614.
Summing Up
If you're thinking about moving to Dallas, Texas, this article has the details of all the major expenses for you and your family. The biggest obstacle in the moving process is the cost of living but in the case of Dallas, that's not a problem as it is almost at par with the national average. Apart from affordable housing, great education options, and superb healthcare facilities, the city has much more to offer in terms of entertainment and that's a major reason why people from all age groups are moving in with every passing year.
FAQs On What Salary Do You Need To Live In Dallas
How Does The Cost Of Living In Dallas Compare To That In Texas?
Dallas has a cost of living index of 101.6 while the state of Texas has a score of 93.9 in the cost of living index. This means that Dallas is slightly more expensive than most other cities in the state.
Which Are The Highest-Paying Jobs In Dallas?
A few of the professions in which you can earn a lot of money are orthopedic surgeons, dermatologists, cardiac surgeons, obstetricians, gynecologists, anesthesiologists, lawyers, financial managers, petroleum engineers, general physicians, pathologists, neurologists, pediatricians, flight engineers, architects, and teachers. These professions are some of the highest-paying jobs in Dallas.
See Also: Pros and Cons of Moving for a Job
What Is The Crime Rate In Dallas?
One major drawback of living in Dallas is the city's high crime rate. Dallas has a violent and property crime rate of 8.84 and 36.51 per 1,000 residents, respectively. You can compare it with the entire US which is 4 for violent crimes and 19 for property crimes. This means that the crime rate in Dallas is nearly double the national average.
Enter your information
Almost done!
Enter your information to view your quote.
Your information is safe with us. By using this service, you agree to receive email communications solely regarding your relocation process