Moving To Reno, Nevada – Relocation Guide for 2022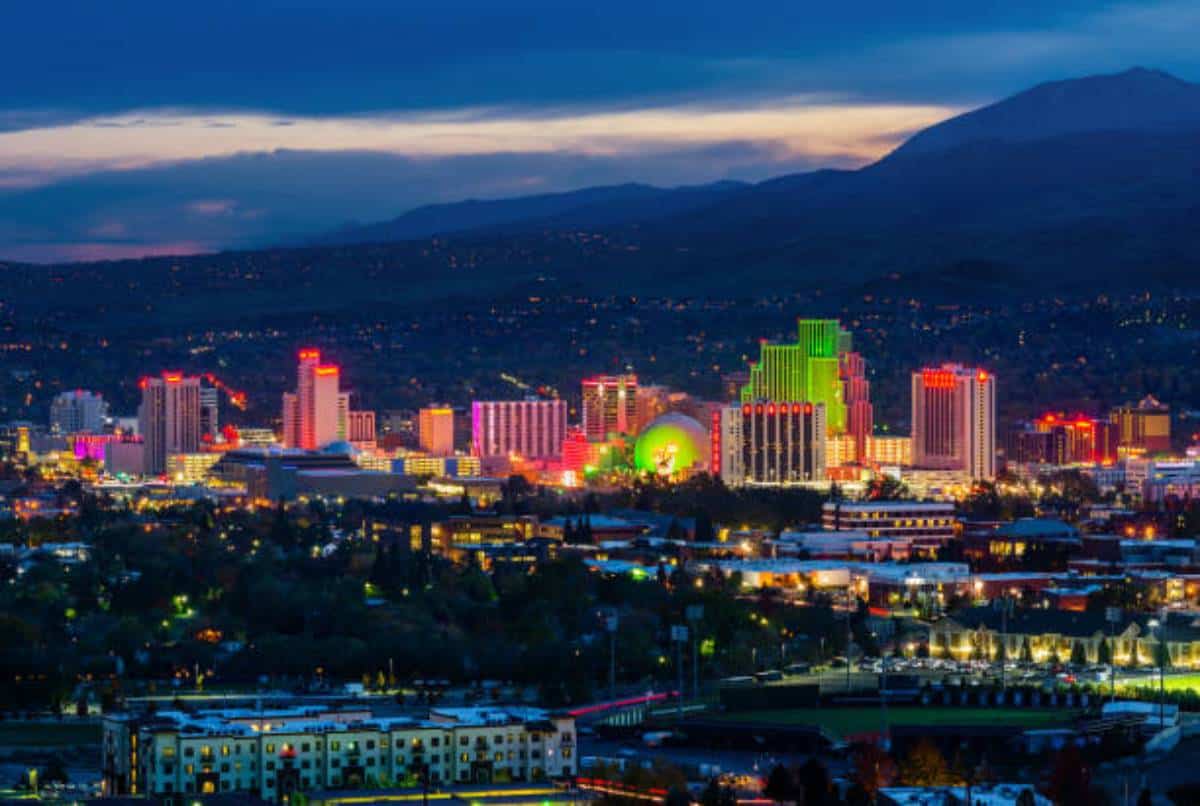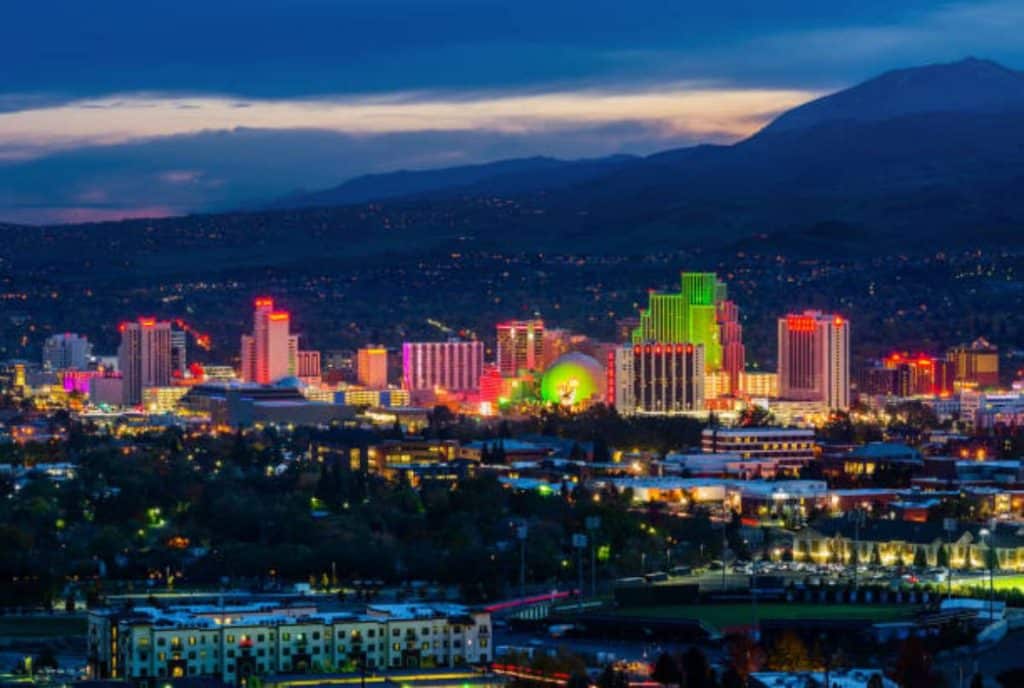 Known as 'The Biggest Little City in the World', Reno Nevada is one of the many mid-sized cities in the USA that has become a favorite among movers. Like many other cities, it has launched to fame after somewhat of a renaissance. So, what makes moving to Reno, Nevada so attractive to new home buyers and people wanting a change?
The short answer is affordable housing, business/employment opportunities, and good quality of life sprinkled with a lot of nature, culture, and adventure. These qualities make Reno ideal for young professionals as well as families that want their own space to grow. Oh, did we tell you Nevada doesn't have any income tax? Because that means neither does Reno. For the longer answer to the question, keep on reading our guide on moving to Reno, Nevada!
Pros And Cons
Pros
Positive Growth Of Job Market
The job market in Reno has seen multiple jumps in the recent past. In fact, this city is doing well enough to become a hotspot for people trying to kickstart their careers. While tourism and gambling are the two industries this place is known for, tech and hospitality are also booming. Plus, the nature of taxation makes Reno very friendly to new start-ups.
No Income Tax
The state of Nevada does not levy any income tax from its residents. Consequently, Reno locals are also spared from the stress and burden of income tax. In fact, this city is known to be fairly reasonable when it comes to taxes; people moving from other states might save a minimum of $100 just by moving to Reno!
Incredible Social Scene
The city of Reno boasts of a culture that enjoys partying in the clubs and letting loose for its festivals all the same. You get the opportunity to meet people on several occasions including festivals, fairs, and sporting events. Beware though–Reno locals take their sports team loyalty rather seriously.
See Also: Pros and Cons of Moving to an HOA Community
Cons
High Crime Rate
The city of Reno suffers from a rather high crime rate. This is consistent through the violent as well as property crimes in the area. In fact, Vittana.org has quoted an FBI report which puts the violent crime rate in the Neon Babylon almost 30% above the national average. However, the local government has taken a few steps towards the cause and the situation regarding crimes appears to be improving.
Harsh Winters
When you think of living in a desert, you never really think about how cold it could get. However, Reno, much like other cities in the Continental US, is prone to getting really cold in the winters. In fact, Reno sees an average of 22 inches of snow per year. If you want to avoid life with snowy winters, you might want to consider moving a little to the south of Reno.
Limited Public Transportation
The only people who can get away with not owning a vehicle in Reno are the ones living and working in the downtown area. If you're planning on living anywhere else, you'll have to get yourself a vehicle since the Regional Transportation Commission (RTC) doesn't have an extensive network.
Weather In Reno
The city of Reno lies in the Northwestern part of Nevada, right on the California-Nevada border. Due to its geographical and climatic conditions, the weather that Reno experiences is classified as cold semi-arid. This means that the summers can get really hot, but are definitely arid with clear skies. The winters, on the other hand, are generally snowy and partly cloudy.
Over the course of a year, this city sees temperatures hovering between 22°F and 90°F. Speaking of temperatures, the average temperature during the summer season, which lasts between June and September, ranges between 56°F and 90°F.
The other end of the spectrum is generally painted white by the snowy winters, which last for approximately three months between November and February. During these winter months, the average temperature ranges between 25°F and 45°F.
Reno receives two kinds of precipitations: snowfall and rainfall. Speaking of rainfall, you can expect rain for the majority of the year. However, it peaks in February, with an average of 2.2 inches. Snowfall is only seen during the winters and peaks with the season in January. Overall, temperatures tend to rise quickly as the city transitions between seasons.
See Also: When Is The Best Time To Move?
Cost Of Living In Reno
Buying A House In Reno
As of 2021-2022, the real estate market in Reno seems like a seller's market. This means that the seller has more of a say when it comes to the sale of a property. This is because of a combination of two factors: increasing population due to the diversifying job market, and limited available properties for sale. This has caused the median home value in Reno to go over the median value across the country. Here's a table that sources data from Zillow in order to give you a clear idea of the same.
| | | |
| --- | --- | --- |
| | Reno | United States |
| Median Home Value | $549,526 | $325,666 |
Renting A House In Reno
Even though the housing market in Reno is driven by the sellers, this city is seeing an increasing number of people wanting to rent houses in the area. Apartments and two-bedroom houses are the ones most preferred by renters. Currently, Rentcafe puts around 44% of the total population in this city under renters. Here's a table with data from Bestplaces to show you the average cost of renting in Reno.
| | | |
| --- | --- | --- |
| Apartment Size | Reno Average Monthly Rent | US Average Monthly Rent |
| Studio apartment | $873 | $949 |
| 1-Bedroom Home | $1,044 | $1,048 |
| 2-Bedroom Home | $1,314 | $1,278 |
| 3-Bedroom Home | $1,866 | $1,681 |
| 4-Bedroom Home | $2,249 | $1,950 |
Taxes In Reno
Reno, Nevada is known to be moderately tax-friendly. In fact, it is a very promising venue for businesses and retirees. This is because of the low property tax rates as well as the absence of income taxes in the state altogether. To give you a very clear idea of your expenditure on taxes as a resident of Reno, here are the property and sales tax rates.
When it comes to property taxes, the residents are charged an effective average tax rate of 0.53%, which is almost half the national average of 1.07%. On the other hand, the city of Reno charges an effective combined sales tax at the rate of 8.27%. This includes a 4.6% tax rate charged by the state and 3.67% charged by the county.
The state of Nevada doesn't levy any income taxes from its residents. However, you still have to be mindful of the federal taxes as well as FICA rates applicable to you.
See Also: Nevada DMV Change of Address
Expenses In Reno
One of the biggest concerns of moving to a new place is the amount of money you'll spend in order to keep your house fully functioning, i.e. your cost of living. According to Payscale, the average cost of living in Reno, Nevada is 7% above the national average, meaning that everything will be a little expensive, but not enough to make you feel the heat.
To delve into the specifics of these costs, basic utilities like electricity, water, heat, and garbage disposal will hurt your wallet at about $145 per month. Adding the cost of an internet connection to the same list means spending about $66 more per month.
When it comes to the cost of food, the city of Reno is pretty much in line with the national average. In this city, a loaf of bread will cost around $3.33, while a gallon of milk will cost about $1.95, and a carton of eggs will be $1.80. If you're the kind to fancy a restaurant more than your kitchen, a meal for two in a mid-size restaurant will cost you around $60.
Lastly, healthcare is a category that might slip your mind. To make sure that doesn't happen, we're here to tell you everything about it. As a resident of Reno, you might end up spending about 10% more than the national average. This means that a typical visit to the doctor's office will cost you around $122, while the same for your pet will be around $58.20. Both of these costs might be slightly higher, but they don't sting as much.
Crime Rate In Reno
The crime rate in Reno is higher than most places in the country. To give you a little context, the total crime rate of any area is the sum total of violent and property crimes committed per 1,000 residents. According to Neighborhoodscout, this number in Reno is 27.75. This is noticeably higher than the national average of 23. Here's a breakdown of the total crime rate in Reno for you to have a clearer idea.
Starting with the violent crimes in the city, Reno scores 5.66, while the national median for the same is 4. This brings the chances of becoming a victim of violent crimes in Reno to 1 in 177. On the other hand, the Neon Babylon scores 22.09 when it comes to property crimes, while the national median lands at 19. This brings the chances of becoming a victim of property crimes in Reno to 1 in 45.
While these numbers might paint a rather unfavorable picture of this city, it does revive some of its rapport when compared to communities of similar sizes. In fact, NeighborhoodScout's analysis of FBI reports states that Reno is much safer than cities of similar size and population.
Economy And Employment Opportunities In Reno
The city of Reno is home to a very diversified economy. While it is primarily based on the service sector and trade industry, this city has seen a few more industries spurt up over the years. They've contributed significantly to the city's GDP of $31,772 million, as recorded in December of 2021.
Some of the bigger industries in Reno include tourism, hospitality, advanced manufacturing, and financial services. This city is also very welcoming to new businesses and start-ups, making it even sweeter for people looking for a new place to establish roots in. These factors have brought the unemployment rate in Reno to 2.8%, significantly lower than the national average of 5.3%.
One of the biggest reasons for such a strong, dynamic, and growing economy is the employers in the area. The economic scenario of this city makes it very welcoming to big businesses just as much as it is to start-ups. Here's a list of the biggest employers in Reno!
Amerco
Trane
Hamilton
Eldorado Resorts
University Of Nevada, Reno
All of these factors lead to the residents of Reno earning an average annual salary of $57,724 according to ZipRecruiter. However, in order to have a 'good' salary in the area for a cushy life, a resident needs to earn more than $70,589 per year.
Education In Reno
A few years ago, Reno was known for an education system that ranked very low when compared to other cities in the USA. However, that scenario seems to be changing. Currently, Reno is home to 22 public elementary, middle, and high schools. Some of these schools have made it on U.S. News' best school rankings. In fact, one of the two colleges in this city has also made its place on this list. To give you a clear idea of the academic situation, here's a list of the best schools and colleges in and around Reno, Nevada.
Schools
The Davidson Academy Of Nevada
Hunter Lake Elementary School
BD Billinghurst Middle School
TMCC Magnet High School
Academy Of Art Careers And Technology
Colleges
University Of Nevada, Reno
Truckee Meadows Community College
Western Nevada College
Also Read: How to Find a Good School When Moving
Traffic And Transportation In Reno
One factor that can make or break your experience of living in any part of the world is the time and convenience of commuting. This entails the condition of roads, availability of public transport, and most importantly, the amount of traffic.
Thankfully, in the city of Reno, traffic doesn't seem to be a big issue. Of course, it does get worse as you get to the downtown area. But as you move to the northern parts of the city, you can mostly float along without any delay. In fact, you can probably drive from one end of the city to the other in about 40 minutes. However, with the increasing population, traffic seems to be worsening.
When it comes to public transport, the Regional Transit Commission, or RTC, runs a fixed-route bus system through Reno. It has 65 buses covering about 58 square miles through the city. RTC also runs a free door-to-door service for people with disabilities called RTC Access.
If you plan on going around Downtown Reno more often than not, you can use RTC's Sierra Spirit. This is a free bus service that goes around the area in merely 30 minutes, with a lot of stops. RTC also takes care of people wanting to go out of the city! You can get on the RTC Intercity to travel between Reno and Carson City. It is safe to say that the public transportation system in this city is extensive but only to a certain extent.
There's just one airport in the city, but it's a very well connected airport. The Reno Tahoe International Airport, as the name suggests, is an international airport about 3.2 miles from the city. Lastly, there are a few rail-based transportation options in Reno. You can either get on an Amtrak train, or you can get on the legendary Virginia & Truckee Railroad, which passes right through the city.
Regardless of whether you own a vehicle or not, you won't have a hard time getting around the city of Reno. However, the easiest way to get around still remains your own car. So, take that into consideration while you are thinking about this city as your potential home.
Best Places To Live In Reno
Somersett
Somersett is one of the more affluent parts of this city. You'll find a lot of luxury houses in this planned community that also offers an impeccable combination of outdoor and indoor recreation. The residents of Somersett have access to a bunch of hiking and biking trails, swimming pools, tennis courts, and even a 9-hole golf course.
Population: 34,363
Median Home Value: $386,000
Monthly Median Rent: $2,600
Annual Median Household Income: $75,775
Virginia City Highlands
If you are looking for a home that is close to the city, but away from its noise, crowd, and frustration, Virginia City Highlands is the perfect neighborhood for you. This place offers its residents a beautiful view of the mountains, as well as a little bit of history in Virginia City, an abandoned mining town that has some restored artifacts. This area is perfect for families that love the outdoors.
Population: 779
Median Home Value: $335,901
Monthly Median Rent: $1,595
Annual Median Household Income: $81,650
Spanish Springs
Spanish Springs is divided into two neighborhoods: East Spanish Springs and West Spanish Springs. Thankfully, both of these neighborhoods are calm and quiet with large single-family homes. In fact, this area was built with keeping horses in mind. So, a lot of the homes here are built on 1-2 acres of land, giving you loads of space to enjoy at your own home.
Population: 15,940
Median Home Value: $378,101
Monthly Median Rent: $1,711
Annual Median Household Income: $96,797
Lemmon Valley
Lemmon Valley is a suburb located in the northern area of the city. Even though it's described as 'semi-rural', it has noticed a series of developments that will soon rid the area of a description like that. Lemmon Valley also offers short commute times, low crime rates, and excellent school systems, making it ideal for a young family to grow roots in this place.
Population: 5,385
Median Home Value: $246,601
Monthly Median Rent: $1,295
Annual Median Household Income: $67,120
Summing Up
Reno, Nevada is a small city that shows big potential. As seen in this guide, the World's Biggest Little City has everything to offer somebody wanting to start a new chapter in their life. You have a growing job market, a diverse economy, and an improving education system. The best part is, all of this is married into the small-town charm in Nevada!
Of course, you need to take into account the fact that you need your own car to get around efficiently. Buying a house is a bit of an expensive affair, especially since you'll need to shell out for a good, safe neighborhood thanks to the high crime rates. Finally, if frigid winters aren't your thing, Reno may not be either.
But if the pros outweigh the cons for you and you're already picturing life here, we have one last question – when are you moving to Reno?
FAQs On Moving To Reno
What Do They Call Reno, Nevada?
Because of this city's history of growth and larger-than-life attitude, Reno is fondly called 'The Biggest Little City In The World'. And, because of its high amount of neon signs and reputation of being a sin city, it is also called 'Neon Babylon'.
See Also: Largest Cities in Nevada
Is Reno A Sin City?
On the latest list of the most sinful cities in the United States made by WalletHub, Reno, Nevada ranks 27th. However, the 'sin' most seen here is not greed or lust. Reno's worst sins are hatred and/or anger – a metric calculated by taking into account the many various crimes committed in the city.
What Is Reno Most Famous For?
Like its neighbor and local big-city Las Vegas, Reno is also known for the excessive presence of shining neon lights and signs, along with the casinos. These are also contributing factors to the booming tourism industry in the area.
Is Reno, Nevada In A Desert?
Yes. The city of Reno, Nevada sits in a high desert, right beside the Sierra Nevada Mountain ranges. At a height of 4,500 feet, this city receives more than 300 days of sunshine every year.
Enter your information
Almost done!
Enter your information to view your quote.
Your information is safe with us. By using this service, you agree to receive email communications solely regarding your relocation process