Moving To Nevada – Relocation Guide for 2022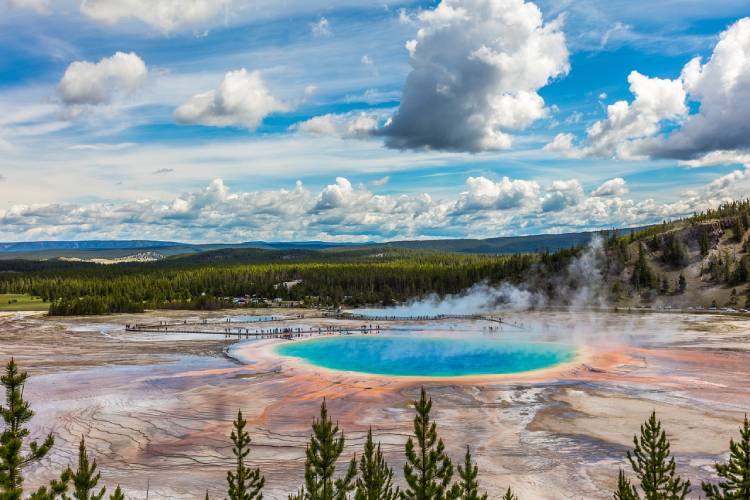 Nevada is a land adorned with culture, vibrance, and history. It is known as the Silver State, the Battle Born State, and the Sagebrush State. Such a state with a variety of nicknames is proof of the vibrant history it possesses. And yes, it's where the gambling capital of the U.S. is.
Nevada was one of the least populous states in the country until it legalized gambling as a result, the tourism sector began growing. Now, Nevada is home to 3.2 million people, making it the 33rd populous state in America.
But let's face it: all these facts won't help much if you're planning on moving to Nevada. There are so many more factors to consider. That's what we've covered below!
Living In Nevada: What To Know Before Moving To Nevada
Each state has its own charm and personality and Nevada is nothing less of that. However, there are certain things you need to know about Silver State. Here are some of Nevada's good and not-so-good aspects that have contributed to building this state.
See Also: Moving To Reno, Nevada – Relocation Guide for 2022
Pros and Cons of Living in Nevada
Pros
Lower Taxes: Want to save more on taxes?The overall tax burden in Nevada is much lower than in the other states. This is due to the revenues generated by the tourism industry. This income is primarily used to fund government establishments and construct better public facilities; thus lowering a bit of the cost of living in Nevada.
Some activities which are considered illegal in other states are made legal in Nevada: You'll certainly recognize Las Vegas from The Hangover series. Tourism in Nevada thrives on the gambling industry. Apart from that, Nevada is the only state that has made prostitution legal, albeit in some parts of the state. Adding to the list, recreational marijuana and drinking in public are all within the state law!
Numerous outdoor activities: If you prefer the outdoors to gambling, then Nevada is filled with many scenic spots to hike, camp, or bike. The Bowers Mansion County Park and Great Basin National Park have numerous opportunities to explore.
Professional sports: This is one of Nevada's newer ventures. Home to the Las Vegas Raiders and the Vegas Golden Knights, Nevada's sports scene is finally gaining momentum. If you're a sports enthusiast, then these two teams should ring a bell.
Cons
High crime rates: Compared to the national average (4.49), the rate of violent crimes in Nevada is much higher (5.96). Property crimes are on the rise as well. According to SafeWise, 22% of people have experienced property crimes in the last 12 months. Also, 54% of individuals in this state worry about crime daily as compared to the national average of 46%.
You can avoid being victim to such crimes by residing in less populated and slightly more remote areas like Dyer, Spring Creek, Hawthorne, Yerington, or Wells. However, some of these areas are located in the middle of the desert. Due to their geographical location, the frequency of crimes is less, but the surroundings bring a whole new set of difficulties to the residents.
Frequent accidents: Due to recreational drugs being easily available and the lax drinking laws, accidents are pretty prominent in Nevada. Every year, Nevada faces around 300 accidents out of which 140 of them are caused by drunk driving. Take care while driving in Las Vegas and around Reno.
Cost of living: The cost of living in Nevada is a few points higher than the national average because of the rising real estate prices in the state. To cut down costs, you may reside in smaller towns and have your groceries shipped instead of driving to the store. However, the cost of living doesn't budge irrespective of the location you live in for many reasons. To survive Nevada's inflation, securing a high-paying job before moving is necessary.
Tax Rates
Living is not free and you do have to owe some part of your income to the state. However, you'll be saving a substantial amount of money where tax rates are concerned in Nevada. For starters, there's no state income tax. That means all your wages, inheritances, and winnings are not taxed at all. This makes Nevada stand a bit higher than other states.
Since there's no state income tax, Nevada gains its revenue mainly through sales taxes which stands at 8.3%. Cigarettes and alcohol are taxed the most. If you're looking to buy property, the average effective property tax rate in this state stands at 0.53% that is pretty much below the national average. You'll pay roughly $1,695 in property taxes in Nevada.
Housing Market
Real estate in Nevada is expensive. So, you might want to save up first before buying any property. The only upside is the low property tax rates, but still, real estate prices won't budge. The median cost of a house in Nevada is $358,400, which is 22% higher than the national average. Consider buying a house with a low mortgage rate.
Due to increased real estate prices, renting in Nevada is expensive as well. For a 3-bedroom apartment, you'll have to spend $1,737 while for a decent 4-bedroom apartment, you'll have to pay $2,082 monthly.
Cost Of Living
The high real estate prices have a domino effect on the cost of living in Nevada. Living in Nevada is expensive compared to the national average. Adding to that, owning a vehicle in this state is expensive as well all thanks to high registration fees and insurance rates. Due to the increased number of accidents happening each year, companies tend to bump up their insurance rates as well.
However, the cost of utilities in this state is the least expensive as they're below the national average. An average American homeowner pays close to $400 per month. In Nevada, you would be paying close to $300 per month.
Weather And Natural Disasters
Nevada receives quite a lot of heat during summers. Being a vast desert area with scanty rainfall, you can expect temperatures between 85°F to 110°F. Due to such excessive temperatures, wildfires are common in this state. Therefore, check weather forecasts before leaving home. Night times during summer are much milder in this state with temperatures ranging between 40°F to 80°F.
Winters in Nevada are the same story. The state experiences chilly winters with bouts of snowfall. The average daytime temperature during the peak winter season ranges in the 36°F to 65°F zone while the average low temperatures get in between 9°F to 43°F. In some places, the temperatures can get below freezing, so you might want to take note of that.
The Economy
Nevada has an economy of $146.67 billion in 2020 despite being less populous than other states. We all know that tourism garners billions of dollars from hotels and the gaming industry, but did you know that manufacturing and mining are Nevada's secondary sources of revenue? Nevada is known as the Silver State because it produces the most amount of gold, silver, and copper for the country. As far as manufacturing goes, Nevada manufactures gaming machines, aerospace equipment, seismic monitoring equipment, and lawn and garden irrigation devices.
However, Nevada has seen a sudden rise in unemployment rates since the onset of the COVID-19 pandemic. The tourism industry took a major hit where thousands of Nevadans lost their jobs and some even lost their businesses. Although the economy is slowly rebuilding in Nevada, the unemployment rate still sticks at 7.6% compared to the national average of 6%.
On an annual basis, a Nevadan makes around $26,515 according to BestPlaces.
Traffic And Transportation
You can get around Nevada either by bus or train. However, some remote areas are not touched by public transport in Nevada, so getting to those areas might be a task. Hence, people prefer driving in the Silver State because it is more convenient to get to any part of the state effectively.
Public transportation is convenient only if you live in Las Vegas or Reno. These two metropolitan cities have the most hustle and bustle; therefore, many buses and trains carry passengers to most parts of the city.
For rail transit, Amtrak covers Reno, Elko, and Winnemucca. It's quite limited and now you know why people prefer driving. Where buses are concerned, Nevada has many shuttle services from Downtown Las Vegas, but their fares are expensive. From Downtown Las Vegas, there are a couple of free shuttle services, but only during specific hours.
Traffic is abundant mainly in Las Vegas and Reno during rush hour. So leave home a bit early if you have to travel in these hours.
Schools And Universities
Another area where Nevada loses a couple of brownie points is the quality of education. According to WalletHub, Nevada ranks 43rd overall in the country. If you want to pursue quality education, then private schools are your best bet. However, you should know that they're expensive, so keep your budget in mind. According to Niche, here are some of the best private schools in Nevada.
The Meadows School, Las Vegas
Sage Ridge School, Reno
The Adelson Educational Campus, Las Vegas
Lake Mead Christian Academy, Henderson
Calvary Chapel Christian School, Las Vegas
American Heritage Academy, Henderson
Also Read: Moving To Las Vegas – Relocation Guide
How To Become a Nevada Resident
To establish some form of residency in Nevada, you'll need to have some residential address. To do that, you'll have to live in the state for at least 30 days; it may be in a hotel, motel, recreational vehicle park, or campground located in Nevada. After having completed these tasks, you can apply for a new license.
Nevada DMV
To get your license, you must make a couple of trips to the DMV initially to sort out the paperwork. After that, renewal can be easily done online after you've received your license. You need to have the following documents ready before applying:
Documents of residential proof
Your out-of-state license
Identification proof (U.S. passport, or U.S. birth certificate)
Proof of Social Security Number
A filled Application for Driving Privileges or ID Card (DMV 002) form (available on the Nevada DMV website).
Payment
After that, you'll have to pass a written test and if you're from another country, you'll have to pass an on-road driving test.
Also Read: Nevada DMV Change of Address
Vehicle Registration
To register your vehicles in Nevada, you'll first need to have vehicle insurance; out-of-state vehicle insurance will not be accepted. After that, you will need a VIN (Vehicle Identification Number) inspection before registering your vehicle. Here is a further list of requirements that you need to have first:
Nevada Evidence of Insurance
Nevada Emissions Vehicle Inspection Report (if needed)
Your Current Registration(s), license plates, and odometer reading(s)
Vehicle Identification Number (VIN) inspection
Fees
Voter Registration
You can easily apply for a voter's ID online once you have your driver's license or ID.
Things To Do In Nevada
Nevada has a lot of historical and cultural value. However, this value is often overshadowed by the vibrant and fast-paced lifestyle of Las Vegas. If you want to do activities that are more conservative in Nevada, here are a couple of tourist attractions you should visit:
1. The Mob Museum
Organized crime in America has had a tremendous effect on politics, economics, and pop culture. When we think of gangster life, our minds are automatically drawn towards the Godfather series. The Mob Museum has artifacts from various pieces of gang history described through interactive storytelling about the effect gang culture has had in America. This museum takes you to another time altogether. It's a must-visit for those who have a penchant for crime thrillers.
2. Ward Charcoal Ovens State Historic Park
If you want to understand a bit more of Nevada's history, then the Ward Charcoal Ovens State Historic Park will educate you in the best possible manner. This historic park is mainly recognized for its six beehive-shaped ovens that were operational during the silver boom period. Rumor has it that these ovens were used for underhand operations by bandits as well. The ovens are not only the main attraction; the vast area is a hiking ground for tourists.
3. National Atomic Testing Museum
If you want to know how America tests its nuclear weapons, then the National Atomic Testing Museum is a great place to visit. This place opens up a special door for those interested in nuclear science and radiological science.
Best Places To Live In Nevada
1. Reno
Reno is a great destination for outdoor enthusiasts searching for adventure. Due to its abundance of fishing, hiking, and camping activities, this area is a paradise for outdoor lovers. There's a small-town feel to Reno, yet a thriving community around you. As far as employment is concerned, you can grow and develop your career with the many job opportunities available.
Population: 246,500
Median Home Value: $335,000
Monthly Median Rent: $1,029
Annual Median Household Income: $58,790
2. Paradise
Exactly as its name implies, it is a paradise. The city is relatively quiet and the infrastructure is excellent. You don't have to drive far to shop for groceries; you can walk to local shops and supermarkets. Additionally, the neighborhoods are safe and the climate is mild. For a comfortable and easy-going lifestyle, consider Paradise on your list.
Population: 235,087
Median Home Value: $239,400
Monthly Median Rent: $978
Annual Median Household Income: $48,312
3. Henderson
Do you want to live in a big city reminiscent of a small town? Henderson may be the place you're looking for. Raising a family in the city has never been easier thanks to low crime rates, quality public schools, and a calm environment. There are a lot of parks and walking trails in this city, so if you're a fitness enthusiast, make the most of them. Furthermore, this city has a strong sense of community, which is reflected in the many community events it hosts.
Population: 300,116
Median Home Value: $318,800
Monthly Median Rent: $1,292
Annual Median Household Income: $74,147
Conclusion
Nevada is a pretty decent place to live in if you can cope with the vices in this state. By learning a bit of its deep history and vibrant culture, you can be sure that Nevada is more than just a gambling hub. However, its economy is dependent on the tourism sector. Keeping in mind the COVID-19 situation, you should reconsider your options if tourism is your preferred line of work.
FAQs
Is Nevada A Good State To Move To?
Nevada has its moments; the drinking and gambling laws are lenient, the sunshine is immense, and the people are polite. If all those points tick all your boxes, then you and Nevada will get along.
Is It Expensive To Live In Nevada?
Where living in Nevada is concerned, you may have to cut a few corners because the cost of living is slightly higher than the national average. Real estate rates skyrocket due to the population boom in Nevada. Hence there's a drastic margin. However, the taxes are low. You'll save a few bucks over there.
What Are Some Of The Best Areas To Live In Nevada?
Paradise, Reno, and Henderson are good places with low crime rates to live in.
Enter your information
Almost done!
Enter your information to view your quote.
Your information is safe with us. By using this service, you agree to receive email communications solely regarding your relocation process