Best Moving Companies in Virginia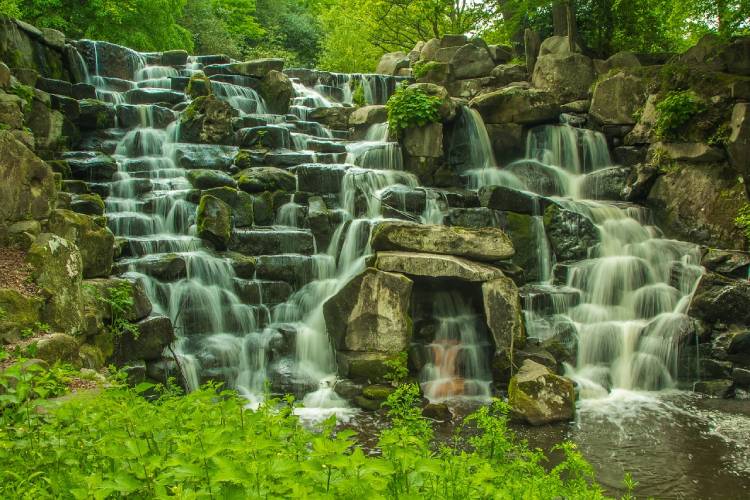 There is no question that the state of Virginia is doing well in terms of its economy, education, and healthcare which makes it a pretty good state to live in. But if you have been residing in the state for a long time, you might feel exhausted by the high tax rates and cost of living. So, unless you have a magic lamp that summons a genie to take care of your living expenses in the state, it can get difficult. That's probably why thousands of individuals are moving out of Virginia or to affordable neighborhoods within the state.
During this time, many people overlook the importance of hiring professionals for planning and executing a move. You might think bribing your friends with a barbeque pizza and beer would help you save a few extra bucks on your moving costs. But you don't want to risk getting a slipped disc while packing and moving items. Reaching your new home with broken items or an injury isn't what you'd picture your moving day to look like. That's why you would need to consider hiring some of the best moving companies in Virginia and here are 8 of them:
8 Best Moving Companies In Virginia
College HUNKS Hauling Junk and Moving
495 Movers
Express Moving & Storage
Different Movers
MyPro Movers
NOVA EXPRESS MOVERS
Absolute Moving Company
Around Town Movers
College HUNKS Hauling Junk and Moving
College HUNKS Hauling Junk and Moving isn't an alien company to anyone living in Virginia or elsewhere in the U.S since they have made quite a big name for themselves in the industry. This is why entrusting the organization of your move to them, certainly becomes easy. They are certainly among the most reliable and experienced full-service movers that will be able to meet a range of moving-related expectations.
They prioritize safe delivery of your items to your new home as well the removal of junk for those customers decluttering their homes. One of the many best things about hiring them is that the company is upfront about their pricing structure which you can easily learn more about by contacting them for your big moving day.
Website: www.collagehunkshaulingjunk.com
Contact Number: 703-831-6409
Address: College HUNKS Hauling Junk and Moving Northern Virginia, 3431 Carlin Springs Road Suite B, Falls Church, VA 22041.
Rating: Google (4.9/5)
Services / Products Offered
Local moves
Long-distance moves
Junk removal
Office moves
Pros
Truck loading and unloading services
Labor-only services
Furniture moving services
Free online quotes
Upfront pricing
Donation pickups
Cons
Few customers have complained about their quotes being overpriced. But keep in mind that professional services do come at an expensive price.
495 Movers Inc
495 Movers Inc has been in the moving business ever since 2009 with the aspiration to provide its customers with cost-effective moving services. Honesty and integrity are core parts of the company value maintained and taken very seriously. They claim that all their employees go through a thorough background check, driving tests, drug tests and even a training session. So, you can rest assured that your items will be delivered to your new destination in safe hands.
One thing that makes them stand out from other moving companies is that their initial quote includes labor as well as packing materials. Whether you need help with moving your precious family heirlooms or large furniture, the company can take care of packing and moving these special items for you.
Website: www.495movers.com
Contact Number: 301-245-8422
Address: 6345 Howard ln Elkridge, Maryland 21075
Ratings: Google (4.6/5)
Services / Products Offered
Residential moves
Commercial moves
Long-distance moves
Military moves
Senior moves
Customized moving and storage services
Pros
Junk removal services
Upfront pricing
Free online quotes and in-home estimates
Computer moving services
Cons
A few complaints about cross-country moves not being carried out without damage
Express Moving & Storage
Express Moving & Storage company was established in 2013 and is a licensed and insured company that operates in Springfield, Virginia. Whether you want to downsize your home or need help with moving an entire apartment, their professional crew members will take care of that for you.
Express Moving & Storage company is also a proud member of Virginia Movers & Warehousemen Association. If you have any antique furniture or decorative art pieces to be moved, you can rely on the company's expertise. The company has professionals who specialize in packing and moving such valuable items. Contact them today to get an accurate estimate for your move.
Website: www.expressmovingandstorageva.com
Contact Number: 571-332-9682
Address: 7398 Ward Park Ln Suite E, Springfield, VA 22153.
Rating: Google (4.9/5)
Services / Products Offered
Local moves
Residential moves
Long-distance moves
Storage services
Junk removal services
Pros
Piano moving services
10 years of experience
Special care for high-value items like antiques
Free online quotes
Cons
Few customers mentioned that they got a late response when requesting an online quote
Also Read: Largest Cities In Virginia
Different Movers
Moving to a new place can be a daunting task especially if you're moving with your family or senior citizens. There are so many things to take care of to ensure things work out smoothly on moving day. To ease the burden off your shoulders, you can hire Different Movers who are experts when it comes to reducing the worry of figuring out moving logistics.
The company boasts of its excellent communication process and so you can be sure that you're getting in touch with reliable moving professionals. All their movers are professionally trained to use their high-quality equipment to ensure the safety of your belongings. The upside of selecting their movers is that they have flat rates transparently mentioned on their website too.
Website: www.differentmovers.com
Contact Number: 703-997-0196
Address: Fairfax, VA 22031
Rating: Google (4.8/5)
Services / Products Offered
Local moves
Long-distance moves
Storage services
Packing and labor-only services
Pros
Free online quotes
No hidden charges
Free in-house consultation
Partial packing services
Cons
The company does not have international moving services
MyPro Movers
MyPro Movers is one of the other best moving companies in Virginia to turn to for reasonable prices. If you felt calling pros to handle your move will not be affordable, their pricing structure will certainly convince you otherwise. Trust their professional and trained movers to make your move a successful one.
Another aspect that builds confidence in the company is that they are fully licensed and insured. They also offer valuation coverage at zero additional charges. Their moving trucks are fully equipped with hand trucks and other types of equipment to ensure that your move is executed in the most efficient way possible. But among many upsides, their transparent pricing structure is the one facet that gives them a competitive edge. Contact them for an estimate today to find out if you would pay less than other competitors.
Website: www.mypromoversdc.com
Contact Number: 703-310-7333
Address: 8370 Greensboro Dr #817, McLean, VA 22102.
Rating: Google (4.8/5)
Services / Products Offered
Local moves
Long-distance moves
International moves
Office moves
Packing services
Labor-only service
Junk removal services
Pros
Secure storage solutions
Zero extra charges for additional stops
Moving of gun safe
Piano, hot tub moving services
Car transportation services
Cons
Inconsistency in company responding to all reviews
NOVA EXPRESS MOVERS
NOVA EXPRESS MOVERS serves the region of Fairfax and is a full-service company that aims to make moving stress-free for you and your family. Reliability, affordability, professional services – this is what you'll experience if you hire NOVA EXPRESS MOVERS. Whether it's packing your flatscreen TV or shipping your vehicle, you can let them do the job for you. They have professional movers who will pack and unpack your belongings in your new home to make sure that you won't even have to lift a finger. You can send a query for a free quote on their website.
Website: www.novaexpressmovers.com
Contact Number: 855-707-8787
Address: 3137 Draper Dr, Fairfax, VA 22031.
Rating: Google (4.5/5)
Services / Products Offered
Residential moves
Long-distance moves
Packing, unpacking, and crating services
Senior moves
Office moves
Pros
Furniture and piano moving services
Virtual consultations
Assistance with moving heavy items
Free online quotes
Cons
Many people have complained about the movers taking time to do the job
Also Read: What Salary Do You Need To Live In Virginia Beach, VA
Absolute Moving Company
Absolute Moving Company serves the area in Virginia Beach and other places like Portsmouth, Chesapeake, and Norfolk. Their professional movers will make your move the absolute best by providing your quality services while also meeting deadlines. Whether you need help with your apartment moving or need specialized equipment for your complex moves, they strive to make your move a successful one. The company boasts of its flat rate pricing, that means you won't have to worry about zero hidden charges. In case you're in need of a storage facility to secure your belongings until you find a new location, the company also provides storage units.
Website: www.absolutemovingcompany.com
Contact Number: 757-486-8001
Address: 2858 Crusader Circle, Virginia Beach, VA 23453.
Rating: Google (4.6/5)
Services / Products Offered
Residential moves
Office moves
Rental trucks
Packing of electronics
Packing supplies available
Pros
Piano moving services
Furniture disassembly and assembly
Free in-home estimates
Flat hourly rates
Cons
A few complaints about miscommunication
Around Town Movers
Around Town Movers have had an experience of over 35 years in the moving industry and aim to make moving an enjoyable experience for their customers. Regardless of whether your move is small or a large one, they will take care of all your moving requirements. You can also consider contacting for storage solutions since they have 400 storage containers available in a government-approved facility. All their storage units are climate-controlled and they have roughly 20,000 square feet of space dedicated to securing your items.
Along with handling residential moves, Around Town Movers are a great pick to handle your commercial moving needs. They manage receiving and delivering items for businesses. Besides that, they can coordinate the moving of servers or larger equipment like a copier or manufacturing units. If you're the owner of a small or large business, you would definitely want to consider contacting Around Town Movers.
Website: www.aroundtownmovers.com
Contact Number: 571-520-3971
Address: 101 International Drive, Suite 120 Sterling, VA 20166.
Rating: Google (4.9/5)
Services / Products Offered
Local moves
Long-distance moves
International moves
Government moves
Commercial moves
Custom packing and crating services
Pros
Furniture assembly
Senior moving services
Piano moving services
Debris removal
Cons
Few customers have complained about unfair pricing
How Much Does It Cost To Hire Movers In Virginia?
Moving can be an overwhelming experience as you have to plan for a truckload of things. To make the process easy, one of the best things to do is hire professional movers and let them do the heavy lifting for you. You can start planning your move in advance by hiring a moving company at least 3-4 months prior to your move. In terms of expenses, on average, you will have to pay between $800 to $2,500 to hire movers in Virginia. This could be the price range you can expect for a short-distance move. Of course, moving costs vary for different moves and moving companies. So it's best if you research the moving company you're planning to hire and check their reviews on multiple platforms.
Conclusion
Moving is considered stressful by everyone, but with proper planning, you can certainly make it a success. Planning your home inventory, a moving budget, and finalizing a great moving company to assist you are some of the things that you must start off with. We hope we have given you a headstart in finding the company to hire in our list of best moving companies in Virginia so you can progress with the planning of your move.
FAQs On Best Moving Companies In Virginia
Do Movers Pack For You?
If you hire a full-service moving company, you can ask for packing and unpacking services from them. Some moving companies also provide packing materials to their customers. So, make sure that you inquire about what kind of services the company offers before hiring one.
How Much Do Movers Cost For A Local Move?
You'll have to pay an average of $30 to $40 for a local move on an hourly basis, per mover. Don't forget that these charges can either increase and decrease depending on your locality, the date and time of your move, and other important factors concerning your move.
What Qualities Should Professional Moving Companies Have?
Here are some of the qualities a professional moving company should have:
Accurate moving quotes
Trained team of moving professionals
Packing and unpacking services
Timely delivery
Customer care service
Positive reviews and ratings from their customers
Enter your information
Almost done!
Enter your information to view your quote.
Your information is safe with us. By using this service, you agree to receive email communications solely regarding your relocation process