Moving to Washington DC – Relocation Guide for 2022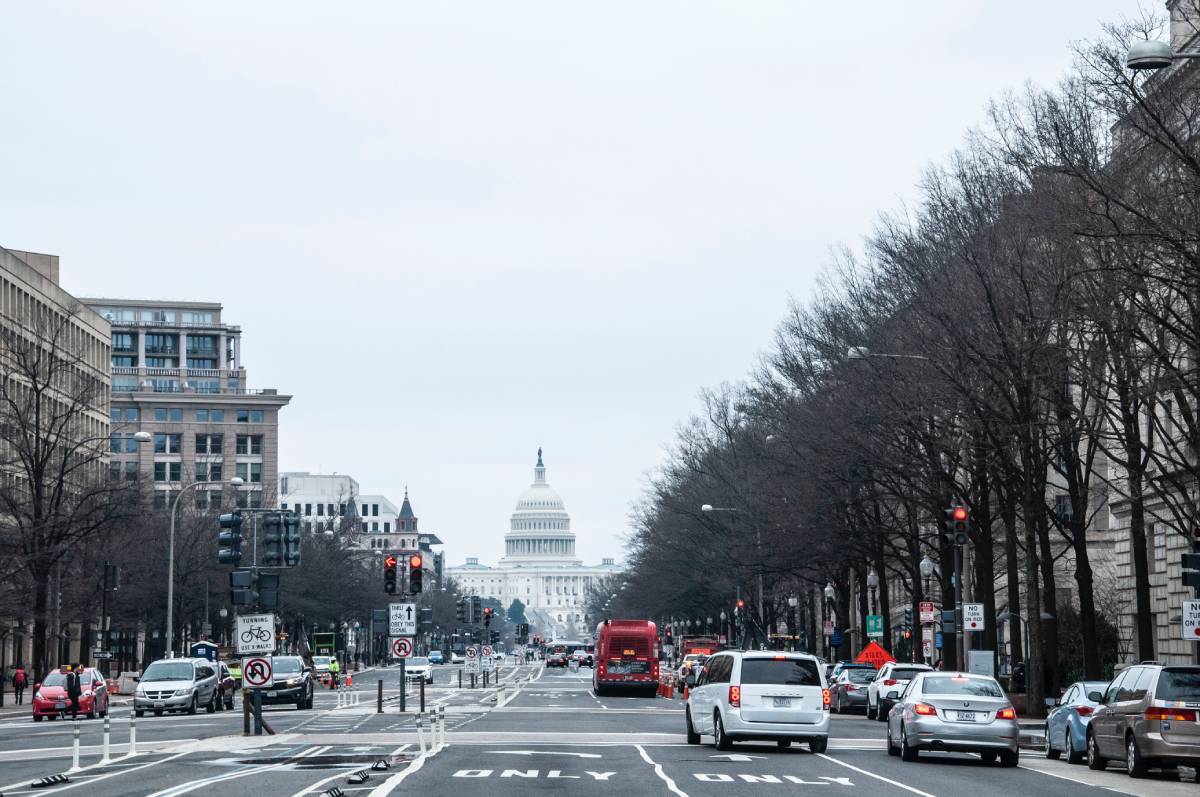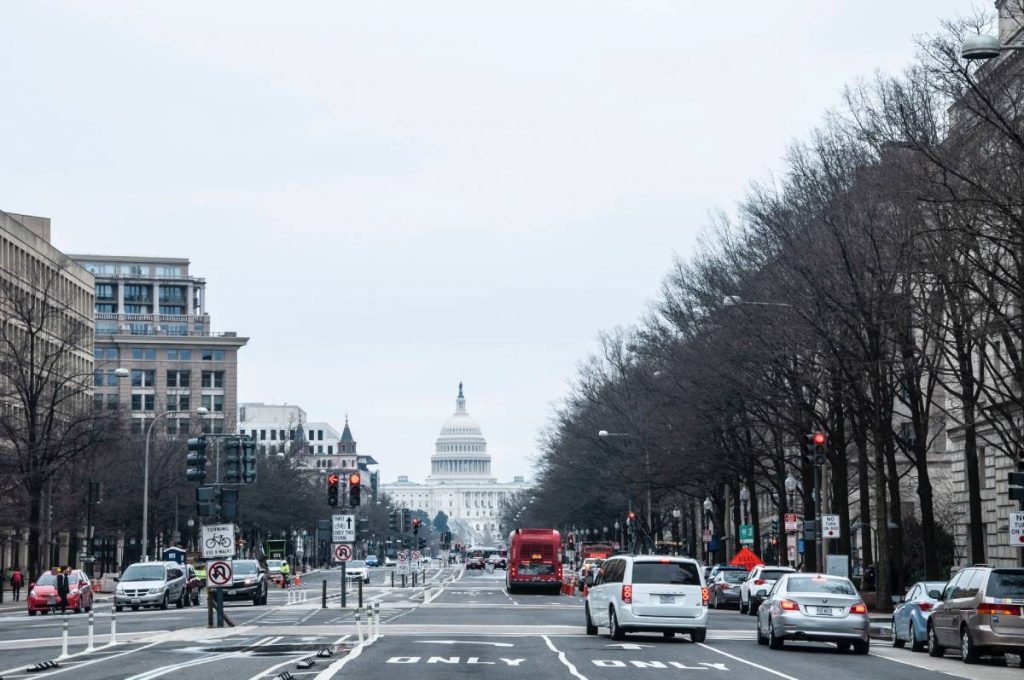 City of heritage, culture, and opportunities
Washington D.C. is the most prominent and sought-after city. As the capital of the United States, the city is home to government agencies, diplomats, senators, representatives, government workers, lobbyists, consultants, and activists. Living in Washington exposes residents to boundless opportunities, international flavor, historic neighborhoods, and a wealth of culture.
The beautiful city of Washington is home to 7,00,000 people. As a major political stage, Washington D.C. attracts individuals from all over the world. Some are visiting, and some are looking to make the city their new home. Relocating can be a very exhausting and arduous experience, especially when you're moving into a bigger city. Metropolitan cities are alive with their own set of unwritten rules and customs. The newcomers must adapt to merge with their counterparts seamlessly.
Migrating to a new place is never easy, especially if you don't know anyone there or are not used to large crowds and a bustling atmosphere. Washington D.C., in particular, may seem nearly impenetrable to outsiders, but it is more so a myth, in fact, almost opposite of that. It's a friendly city, full of life, culture, and history, with its arms open wide, embracing you to become a part of it.
Before you shift, Keep in mind, you're going to live in the most prominent city in the world. Hence, space comes at a premium; you might not have a sizable apartment, especially if you're moving to Dupont Circle or Capitol Hill. Therefore, you should make arrangements to store some of your extra belongings. Many self-storage units are well-maintained and offer safety and security features. This service is convenient when you realize you don't have room for all your furniture at your new place. You can even store a boat if you need to!
Hands-on experience can be the best teacher. However, some information beforehand will seem handy. Take a look at some of the aspects of the city to prepare you better for relocation to Washington D.C.
Climate and Weather:
Tucked between Virginia and Maryland, Washington, D.C., experiences a humid subtropical climate. Summers in the city are hot and humid, which aids the formation of summer thunderstorms frequently. Winters are getting very cold, and it occasionally snows too. Hurricanes may occur in the fall season, accompanied by winds and rain. Potomac River flooding has often caused considerable property damage, significantly in Georgetown.
Culture and Diversity:
Each and every stone, nook, and corner have a story to tell. History is in the air, past, present, and future. Washington is home to 160 memorials and more than 70 museums; you will never have a dull evening or weekend. Being the capital of the most influential country globally, the city houses international embassies and the headquarters of prominent organizations. This leads people from diverse countries, regions, and cultures to work and reside here. Washington boasts ample job opportunities and attracts many millennials, making them whooping 36% of its population. The city is the most LGBTQA friendly and has a non-interventional environment.
Cost of living:
The sky-rocketing property prices and rentals bowl you over. The cost of living in Washington D.C. is reasonably high. It ranks eighth on the list of most expensive cities in the United States. The prices keep escalating the closer you move to Downtown. If you live in Bethesda's big house, all you could afford Downtown will be a small two-bedroom apartment. The bright side is that the higher cost of living in D.C. tends to be balanced out by a loftier median household income, approximately $70,000 per annum.
Transport system:
Washington D.C. boasts of the best transport system not just in the country but the world. The Metro serves the D.C. residents with 91 stations with 117 miles of track. With a Metro pass and a map in hand, the city by train can be fun. DC has two local bus systems: the Metrobus and the D.C. circular. Getting a good grasp of the Metro's schedule and routes will make your life much easier to move around. Swift and speedy transport give its residents fringe benefit of living here. Figure out which stops are closest to where you live, work, and play so you can save time and feel less frantic as you move about the city. That's not all; the city is equally suited for bike riders. It is common to see people using them for commuting to work.
On the hindside, traveling by car in the city will take you to your destination reasonably slow. It would be best if you also were prepared to pay a hefty parking fee. Leaving early and cutting the traffic hours is suggested if you plan to commute to your office by car. Unfortunately, in that case, you will need to leave for your destination much earlier than before.
Mini-Vacation Opportunities:
The city of Washington, D.C., enjoys a unique placement. The landscape in surrounding areas is breath-taking, making for incredible outdoor adventures. Hiking in Shenandoah National Park or rafting in Harper's Ferry, a quiet trekking trip to detach from the commotion of the city can be refreshing. All this makes Washington D.C. a haven for easy access to weekend getaways and activities.
Finding your perfect D.C. neighborhood:
The city is structurally divided into four quadrants, Northwest (NW), Northeast (NE), Southeast (SE), and Southwest (SW). Road names include their quadrant abbreviation; getting around very easy and accurate, you need to understand the system. One wrong alphabet in your address can take you to a completely different lane of another quadrant. If you type 100 L St SE into your GPS instead of 100 L St NW you will make it to a different part of town.
Capitol Hill is the mecca of power in Washington, D.C.. It is home to the U.S. Capitol building, the Supreme Court, the U.S. House, the Senate, and the Library of Congress. Government employees, dignitaries, lobbyists, and staffers prefer to reside in the historic 19th-century rowhouses right in Capitol Hill. The supping and dinner scene in Capitol Hill is marvelous. Residents are spoilt for choices, from most exotic food to high-end clothes and accessories.
Downtown is a favorite tourist hangout Smithsonian American Art Museum's Renwick Gallery and the National Museum for Women in the Arts are a few of many attractions for the residents. Downtown residents live where the world's most powerful leaders have lived and worked, just around the corner from the White House.
Remember, the closer you are to the White House, the more premium you pay in your rents. You'll find more prosperity in the northwest part of the city than in the southeast (mainly past the Anacostia River). Before choosing the right quadrant to live in, you should consider many options. Travel took to commute to your office, your neighborhood and figure out if you are willing to trade plentiful space for quicker commute and amenities like public transit, fine dining, arts, entertainment, and historical landmarks.
Downtown, Penn Quarter, Adams Morgan, Dupont Circle, and Georgetown are the priciest neighborhoods. The area provides a high-end lifestyle and plenty of live music and happy hours but will likely run you in rent payments between $2,500 and $2,700 / month.
People with a tighter budget can find a good place under $1,400 in Trinidad, Langston, Kingman Park, U-Street / Shaw, and Anacostia. However, rent prices aren't everything; you should live in a neighborhood that suits your ethnology and lifestyle.
See Also: How Much Does It Cost to Move Out Of Washington DC?
Apartment Hunting:
Before starting to look for apartments, the most important task is to answer a few questions to yourself.
What kind of accommodations are you looking for? How far is your house from the office?
How close is your apartment to Metro or Bus station if using public transport?
Does the house have an air conditioner and central heating system?
How close is your home or office to a laundromat?
What is the average cost of utilities around your neighborhood?
You'll need to make a long list of questions before embarking on the not-so-easy task of house hunting in Washington, D.C. This one decision will hugely affect your day-to-day life in the city.
Also Read: Moving From NYC To Washington DC
Things to do once you settle in Washington DC:
Once you're settled with your housing and everyday life, there is a list of important things left for you to do:
Voter registration
Driver's license
Vehicle registration
Trash & recycling
Frequently Asked Questions
When is the best time to move to Washington, D.C.?
The most favorable weather to shift to Washington D.C. is summers. The longer days and warm weather help the process. It is also because the kids are between going to another grade. However, shifting is doable in other weathers, too, due to the availability of efficient movers and packers.
See also: When Is The Best Time To Move?
Is my car license valid in Washington DC?
If you are moving from within the US, you can use the same license. The public transport system of the city is excellent, residents mostly prefer Metros and busses then their private vehicle. They mostly take out their cars during the weekend.
How fast can you commute to work in Washington D.C.?
The average commuting time in Washington DC is 43 minutes, the highest in the US. Way higher than the national average score i.e., 27 minutes. More than one-third of the DC residents spend approximately 45 minutes reaching their office every day. Unfortunately, the average commute time has been on a steady increase over the years.
How much change can you see in your earnings if you move to Washington DC?
Washington D.C. which is located in the district of Columbia comprise people with the highest income group, with 16.8% of household earning over $200,00 a year. The per capita income in Washington DC is as high as $53,321. Median household income in Washington D.C. is $82,604 in comparison of the US average income is $60,293
See Also: What Salary Do You Need To Live in Washington DC
What is the tax structure in the District of Columbia?
Washington DC income tax is between 4% – 8.95%. Sales Tax is 6% and property tax is approx. 0.55% average effective rate. The government charges 23.5 cents as tax, per gallon of gasoline and diesel.
What are preparations required before moving?
Once you've decided on your move, make a checklist. This comprehensive checklist should have a:
Timeline of your packing.
Securing floor of your new house
Insurance details
Filing system with all the documents required. (Legal, operational)
List of packing
List of boxes as are necessary for shifting
Labeling and numbering
Travel plans of the family to the new location
Transfer Bank accounts/ safety deposits
Loading and unloading checklist
Must read: How To Create A Moving Checklist
Conclusion
Once you've settled and become a part of the city, remember, you have a front seat to history. History that has been written and yet to unravel. Savor the best food and wines, explore the art museums and galleries. Walk the path, used by the most prominent people in history. Move into the national capital of the United States of America and enjoy the exclusivity of your new hometown.
Enter your information
Almost done!
Enter your information to view your quote.
Your information is safe with us. By using this service, you agree to receive email communications solely regarding your relocation process