Florida DMV Change of Address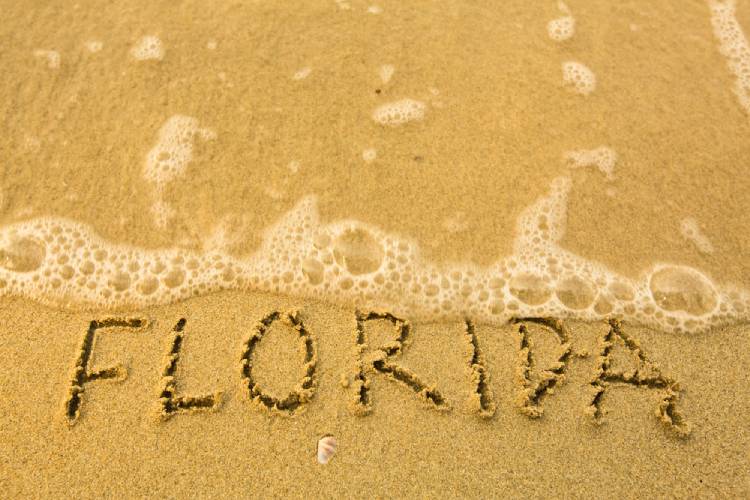 Necessary steps to take if you undergo a change of address to or from Florida.
Changing your address anywhere in the world isn't limited to a geographical relocation of your belongings. It also involves updating people you know, the old and new neighborhoods, documents and identification papers, registration of vehicles, if any, and specific state requirements. Depending on where you have relocated to, you will have to report to the local DMV and follow the process of changing your address. This is a mandatory process and should be carried out as soon as possible.
Reasons for updating your Florida address
It goes without saying that keeping your official documents up-to-date is the responsible thing to do, but in the stress of moving your entire existence to a new city, you are bound to forget a few things. Updating your driver's license and vehicle registration is something you cannot forget to update as soon as you move. You only have a 30-day window, so make sure you have time to do this while unpacking and settling into your new neighborhood.
Ticketing: If you do not have an updated driver's license in Florida (whether you moved within the state or from out of state), you may find a stack of traffic tickets lying at your old address. Not all tickets are given in person when you're hailed down to break a red light or speed. Some are sent to the registered address. If you don't update your address, your tickets will not reach you, and the deadline to pay the fine will expire and land you in more trouble in the long run.
License Suspension: An updated address could save you some serious trouble. Official letters from the Department of Motor Vehicles (DMV) about your driving privileges, vehicle registration renewals, or any court notices go directly to the address on your driver's license. Now, if that address is no longer in use, but you haven't updated your license with a new address, you won't get those notices. Failure to receive a notice or appear in court could result in your driver's license being suspended. What's more, if the court order was for a criminal case, you could even get arrested.
It's the Law: You do not want to mess with the law in any state, any country. According to Florida Statute 322.19, If you have moved to a new address in Florida, you have to update your driver's license address within 30 days of moving in. Failure to do so could land you a ticket with a very large fine to pay.
Updating Online: You can update your driver's license and vehicle registration online if you meet certain qualifications. You need to be a US citizen, Florida resident and have a Class E passenger driver's license to apply online. If you do, you can go to the GoRenew.com portal on the Florida Department of Highway Safety and Motor Vehicles (DHSMV) website and fill in your new address there.
Updating In Person: If you need to update in person, the qualifications broaden. You can be either a US or Non-US citizen, even a Commercial Driver's License (CDL) holder. But it's a good idea to call in advance and get an appointment. This will save you a lot of waiting time in long queues outside the DHSMV. You will be required to provide your Florida driver's license, vehicle identification number (or license plate number), date of birth, and the last four digits of your social security number. Changing your address within 30 days is mandatory and will cost you $2.50.
See Also: Address Fraud: Things You Should Know
Moving from Out of State
If you are moving to Florida from another state, it would be highly recommended to research the procedures for updating your address on your driver's license and vehicle registration. You need to complete this task within a month of moving to the new home. So when you are planning your move, do ample research and make sure you have all the necessary documents required at the DHSMV. This way, you will be prepared as soon as you reach your new place of residence.
Required Information for License & Registration Address Update
When you go to the DHSMV to update your driver's license (get a new one) and vehicle registration, you must keep some important things in mind. Unlike Florida residents moving locally, different procedures apply to you as you move in from out of state.
Get a new driver's license: If you are a Florida resident moving from one city to the other, your address gets updated on your current driver's license. But if you are moving to Florida from another state, you will have to get a brand new driver's license, and your old one will be considered invalid. You will have to bring identification proof, residential address proof, and proof of social security (social security card, W-2 form, paycheck, or stub). This is something you will have to do in person since there is no option for getting a new driver's license for out-of-state movers.
Update vehicle registration as a new Florida resident: Like your driver's license, your vehicle registration should be updated within 30 days of your move. So make sure you have all the necessary information ready for the DHSMV. You will require proof of identity, the original out-of-state title of your car, and a completed HSMV-82040 form.
Cost of changing address from the old state to Florida: You will be charged a fee for updating your address based on your vehicle. The registration fee for vehicles weighing up to 2,499 pounds is $14.50. For vehicles between 2,500 and 3,499 pounds, it is $22.50. And for vehicles above 3,500 pounds, the charge is $32.50. There are additional registration fees, which you can find out by calling the DHSMV ahead of time.
Also Read: Moving to Florida | Relocation Guide for 2022
Moving within Florida
Being a Florida local changes the procedures required to update your official address at the DHSMV. It might be a little easier for you to do this since you are already from the state and are aware of the rules and regulations surrounding moving within the state. But having said that, it is advisable not to take the regulations lightly and make sure you do the needful within the time frame.
Updating Driver's License and Vehicle Registration: The Florida rule for moving within the state gives you a 30-day window to make the necessary updates for your driver's license and vehicle's registration. You could fill out a form online, which would then be processed so that you receive your updated driver's license within 7 to 10 working days. Or you could go in person to the nearest DHSMV and manually fill out the form.
Cost of changing address within Florida: There is a fee of $25 for changing your address within Florida and $2.50 for updating your vehicle's registration.
Documents required: For updating your address in your driver's license, you would need proof of US citizenship, social security, and new Florida residency. For vehicle registration, you would require your current Florida driver's license number, license plate or vehicle identification number, date of birth, and the last four digits of your social security number.
See Also: Best Moving Companies In Florida
Keeping Florida Tax Agencies in mind:
Florida does not charge personal income tax, so you needn't worry about that. You should be prepared for the Internal Revenue Service (IRS) by keeping all of your documentation updated. So updating your driver's license and vehicle registration is extremely important because you won't know when the IRS decides to conduct an audit.
Filing your Taxes: While you could always file your taxes the next year using your new address, if you were expecting important notices, refunds, or letters from the IRS, you can provide your change of address via phone. You would have to fill out Form 8822 and send it via post with your new address. It takes the IRS up to 6 weeks to process. Before that, you can update your mailing address with USPS so that your correspondence from the IRS reaches your new address by the time you move.
Utilities: Before you've completed your change of address, you need to contact the local utility company to do one final reading of your meters on the last day before you move. You can update your mobile phone, cable, and internet services on the phone. Please give them your forwarding address in case there are any remaining payments.
Insurance: The auto insurance on your car is calculated based on where you are moving since specific zip codes have more incidents of car accidents, car burglary, and traffic congestion. So remember to update your latest address either online or by phone.
Banks: Banks are easy to update your change of address with, either by phone, in person, or online. They usually keep track of where you are, in any case. But it's always better to inform them yourself.
Moving From Florida to Another State
Now, if you are a Florida resident moving out of Florida to another state, there are some things you need to keep in mind when it comes to updating your addresses.
Firstly, if you are moving with your car, you would have to inform the DHSMV that you are moving out of state.
Once you get a new driver's license in your new city, your old Florida driver's license will automatically be considered null and void.
You would also be required to return your Florida license plates and vehicle's registration to the Bureau of Records in Tallahassee.
Conclusion
Moving to another state also involves assimilating into the culture and society you have moved to. But on a more official note, there are important tasks to be completed for you to be officially a resident of Florida. These processes should be taken very seriously and given priority. Once you update your address on your driver's license and vehicle registration, you are all set to cruise through your new city without fear.
Frequently Asked Questions
Can I change the address on my Florida driver's license online?
While all name changes have to be made in person at the local DMV, address changes have the option of being completed either in person or online. To change your address online, you can go to flhsmv.gov and follow the instructions.
What do I need to bring to the DMV to change my address in Florida?
For a change of address in Florida, whether or not you are moving locally or from out of state, you will require the following documents along with your application:
1. Identity Proof (Birth Certificate, Passport, or Certificate of Naturalization)
2. Social Security Card
3. Current Driver's License
4. Proof Address (old and new)
For more information regarding required documents for an address change application, call the local DMV.
What is the penalty for not changing the address on driver's license in Florida?
Not changing the address on your driver's license is not an option. According to Florida statute 322.19, not submitting a change of address application is illegal and punishable by law. You may be subject to penalties such as fines, points on your license, or suspension thereof if you don't follow the protocol regularly.
Is changing your address free?
The fastest and simplest way to change your address is online on the USPS website. But it isn't for free. You will have to pay a $1.10 fee, which you can do online or in-person via debit or credit card, along with providing a valid e-mail address.
What counts as proof of residency in Florida?
When asked to provide proof of residency in Florida, you may use any of the following (but not limited to) residency-related documents:
1. Deeds
2. Mortgage statements
3. Payments slips for mortgage
4. Lease agreement
5. Voter Registration card
Enter your information
Almost done!
Enter your information to view your quote.
Your information is safe with us. By using this service, you agree to receive email communications solely regarding your relocation process