12 Best Jacksonville FL Neighborhoods to Live In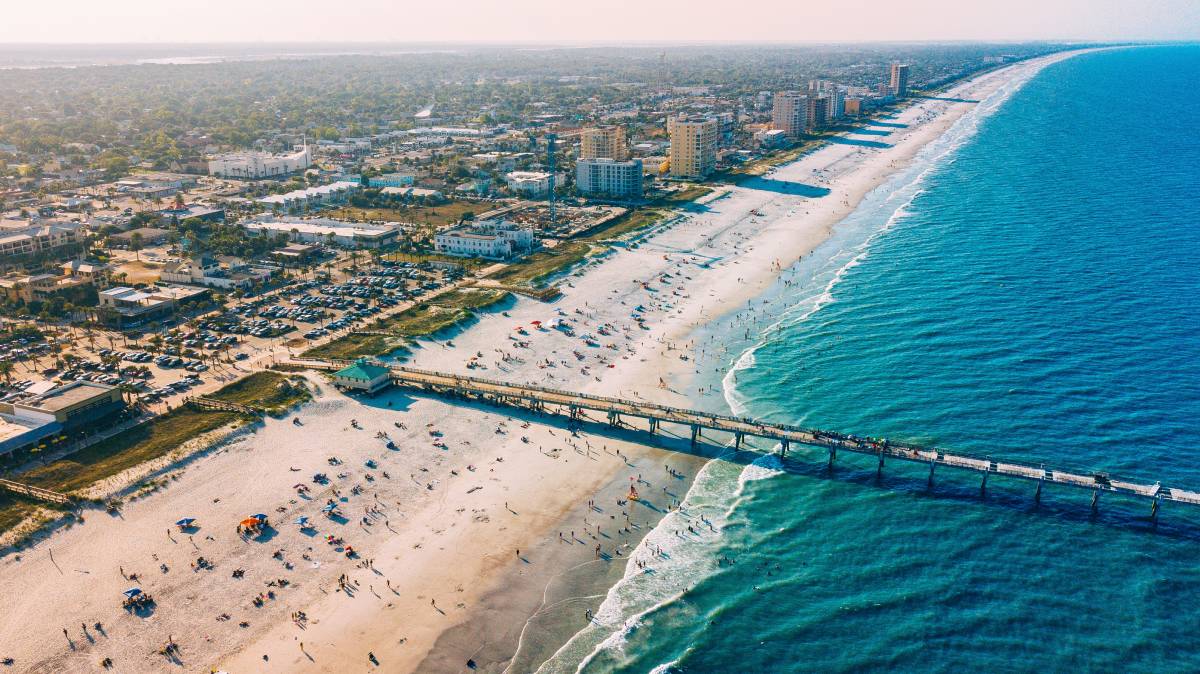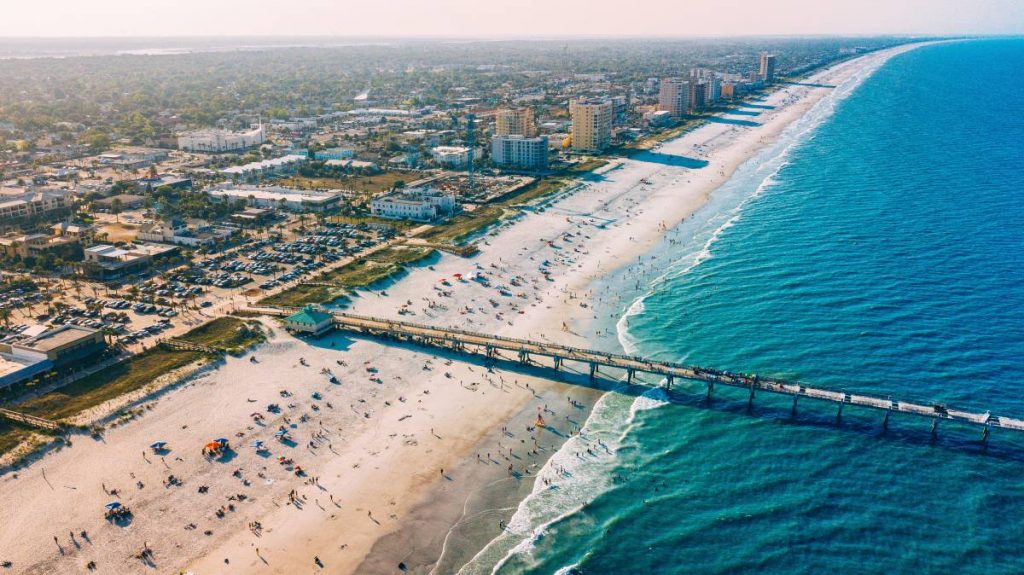 The decision of which neighborhood to live in is important, especially if you are looking for the perfect place to call home. But with so many neighborhoods and cities to choose from, it can be challenging to find out which ones will suit your lifestyle best. You want to find a place where your children will be able to play outside safely, the houses are affordable, and everything is close by, so you don't have to spend hours commuting. But how do you know which neighborhood is most suited for your needs?
Check Out These Great Jacksonville FL Neighborhoods to Live In
Jacksonville, Florida, has many great neighborhoods to choose from. It just depends on what you want and what will work for your lifestyle. Here are some of the top neighborhoods in Jacksonville, Florida, that are excellent places for you to live:
1. Avondale
Many people love this historic neighborhood because it is filled with beautiful old homes built in the late 1800s and early 1900s that have been kept up and restored. Because of this, along with the fact that it is close to downtown and has many restaurants and bars within walking distance, Avondale is a fantastic place for young professionals.
Avondale is recognized for its million-dollar colonial revival riverfront mansions and upmarket apartment structures, widespread among the young crowd. Many areas, such as Springfield, were getting down and dirty with a home renovation project, and making an area vibrant, safe, and beautiful have become acceptable.
Avondale, located in the city's northwest section, has a distinct vintage flavor and character. Avondale may be the ideal location for an up-and-coming bohemian who enjoys going to a craft brewery after work, purchasing organic food at the farmer's market on Saturday, or listening to live music on an outdoor restaurant's patio
● The median monthly apartment rent in Jacksonville is $895
● The median house costs are higher than similar Jacksonville areas at $336,900.
2. Riverside
Riverside is the neighborhood for history and art-loving individuals seeking something different for shopping, dining, or cultural experiences. It was selected as one of the top 10 greatest neighborhoods in the United States due to its distinct combination of history, charm, cultural diversity, and modern design.
If you like tree-lined boulevards, large Mediterranean revival mansions, and brownstones with 20th-century craftsman architecture, Riverside may be a suitable alternative. The St. Johns River meanders through this city's urban region, which is home to neighborhood boutiques and eateries as well as coffee shops and ice cream parlors.
● The average rent in Riverside is between $900 to $1,295.
● The median home price in Riverside is over $283,000.
3. Mandarin
Mandarin, known for its big oak trees dripping with Spanish moss and excellent schools, has a friendly residential reputation. The mandarin oranges produced in Jacksonville's river port in the 1800s gave this eastern suburb its name. Mandarin has excellent parks, stunning views along the river, a convenient commute to downtown, the beaches, and loads of local shopping.
Mandarin is located in a lovely wooded area just north of Jacksonville, on the St Mary's River banks. The historic downtown area and adjacent residential neighborhoods provide an excellent backdrop for your vacation or retirement home.
● The average house rent in Mandarin is $1,695 and $2,875
● The Median house prices in Mandarin are $364,000.
4. Brentwood
Brentwood is the ideal location for families searching for a warm, safe setting to begin and grow their children in one of Jacksonville's best neighborhoods. The community is well-established, and homes are reasonably priced both for purchasing and renting. This neighborhood is also conveniently located near shopping malls, schools, and churches.
Brentwood has an active community association whose mission is to ensure that the area remains one of Jacksonville's top neighborhoods for education, recreation, culture, safety, and security.
Some great schools and an average monthly rent make the neighborhood even more appealing.
● The average monthly rent in Brentwood is $795
● The average home price in Brentwood is $124,900
5. Northside
Northside is a neighborhood in Jacksonville, Florida, located in the northern part of the city. It has historical areas, protected ecosystems, and cultural attractions. This area is important to Jacksonville's transportation infrastructure. The Jacksonville International Airport, Jacksonville Amtrak Station, and JAXPORT Cruise Terminal are all located here.
This residential area, formerly an industrial city, is a desirable neighborhood with oceanfront living. With architectural styles including Mediterranean villas and ranch-style homes, Northside has seen a lot of new construction lately. If you want to live on the river with a big yard, check out Northside.
● The average house rent in Northside is between $1600 to $2200
● The median home price in the Northside area is $320,297
6. Orange Park
Orange Park is a rural, laid-back community located just off Interstate 295 and about 30 minutes southwest of Jacksonville. This is a popular relocation destination for military families because it is only slightly further north than the gates to Naval Air Station Jacksonville, where about 17,000 active-duty personnel and family members are employed. Orange Park combines a rural atmosphere with plenty of shopping and amenities.
Apartments and single-family homes are available in every form, size, and price range. Orange Park is a great choice for people from all walks of life due to its median apartment rent in Woodlands and Admiral's Walk.
● The average house rent in the Orange Park area is $1,094 a month.
● The median home value in Orange Park is $231,330.
7. Deerwood
Deerwood is a fantastic location for people who are looking for executive living. The majority of the residential properties in the area were constructed in 2000. Deerwood is more middle to high-end, with relatively low crime rates and some ethnic diversity, including Asian, Irish, Italian, and German ancestry. Residents here usually travel about 15 to 30 minutes to work.
Deerwood is one of Jacksonville's most prestigious neighborhoods. Living here, you'll be close to all the city has to offer, but with plenty of privacy and natural surroundings. This neighborhood is so popular that the developer even built a guardhouse at the entrance of Deerwood to control traffic.
● The average monthly rent is $1,205.
● The median house price in Deerwood is $332,000
8. The Beaches
Do you want to smell the sea salt and watch dolphins swimming? Being a part of the "salt life" may be pleasant for everyone, from retirees living in beachfront condos and second homes to families with small children that visit the Atlantic Ocean to swim, dance, or play on the coastal dunes. Atlantic Beach, Neptune Beach, Mayport, and Jacksonville Beach are well-known beaches across the border in Florida.
Most Jacksonville people are die-hard beach lovers, and for many of them, sand, surf, and riding their beach cruiser is a way of life. The Beaches are a happening community with plenty of amenities and events for everyone, from beach bums who want to walk to work to baby boomers looking for a relaxed retirement spot. Mayport Naval Station is called home by sailors and their families. The adjacent Kathryn Abby Hannah Park provides an oceanfront camping ground, miles of hiking and bike paths, and kayak rentals.
Jacksonville Beach, Neptune Beach, and St. Augustine are all home to a wide range of eateries, ice cream parlors, coffee shops, and other enterprises of every sort. It also has good schools, friendly people, nightlife, and many outdoor activities. It is more expensive to rent or buy in this area.
● The median rent in The Beaches is $1,625
● The median home price of $442,300 for the various beach communities
9. South Side
Southside, located in Jacksonville's Southside region and is mostly made up of residential homes, features some of the city's most stunning vistas. However, it isn't devoid of action: a busy commercial center with the St. Johns Town Center, which contains everything from the office to retail to residential to dining and shopping all in one location.
Several shopping malls in the region, including the beautiful Avenues Mall outside. The Southside is where families of all ages will want to live since it has everything you may need close by and outdoor activities and historical sites.
Southside is also close to Southpoint Parkway, which leads directly to Interstate 95 and I-295. There is access to all major medical facilities like the University of Florida Health Science Center at Jacksonville and Shands Hospital.
● The median monthly rent is $1,156.
● The average home price in South Side is $239,900
10. Bartram Park
Bartram Park is one of the most quickly developing regions in all of northeast Florida. It's a fantastic place to live, particularly because it has easy access to everything you need for a great living experience. With residential structures continuously being advertised, commercial spaces and offices are also growing at the same time to become "Jacksonville's Southern Gateway."
The neighborhood is home to the Julington-Durbin Creek Preserve, allowing visitors to explore the state's flora and fauna through hiking, biking, kayaking, and picnicking. The community is flourishing in this southside community with schools that attract families, a nature preserve, and areas of wide sidewalks and plenty of bike lanes. There are several housing choices to be found here and lots of fresh construction.
● The cost of renting a one-bedroom place varies from about $1,000 to $1,700 per month.
● Single-family houses start at around $250,000 and go as high as $400,000.
● Townhomes and condominiums range in price from $110,000 to $260,000.
11. San Marco
A fantastic artsy location that is reminiscent of the Piazza San Marco in Venice, Italy, can be found just south of town. The Y-shaped commercial zone is always teeming with sounds of individuals running their small businesses. It's a great spot to explore and see all of the historical residences around town.
The San Marco neighborhood has lots of amenities, green space, and plenty of water views. The majority of the homes in this region were built after the 1960s, but some date back to before World War II. It's situated perfectly on the southern tip of town with easy access to major roads like Interstate 95 and University Boulevard. There are some beautiful residential structures available in this area.
From fine dining and art galleries to book shops and bars, city dwellers will discover something to enjoy in the cobblestoned area of the city.
● The average rent is around $1,150
● The median home cost in San Marco is $249,000.
12. Arlington
Arlington was one of Jacksonville's first settlements. The city's eastern sector, which is made up of both suburbia and urban construction, has a blend of old-fashioned appeal and a Florida lifestyle. It is tucked into the east side of Jax, connected to the beaches by bridges on the south side. The Europeans arrived in the 1500s here.
Jacksonville has its share of attractions, but you'll be pleasantly surprised by Fort Caroline National Memorial and Park, Tree Hill Nature Center, and the Jacksonville Arboretum Gardens — some of Jacksonville's finest activities. The public golf course at Jacksonville Country Club is a pleasant place to play, while the area's shopping centers attract residents from all over town.
Arlington is most recognized for its Regency business development, close to restaurants, and shopping. It's a diverse city area where you can rent apartments or purchase a single-family home.
● Median monthly rents are about $710.
● The average home price in Arlington is $160,600.
Conclusion
As you can see, there are a variety of neighborhoods in Jacksonville that offer something different for everyone. Whether you're looking for easy access to amenities, beautiful views, historical sites, or plenty of outdoor activities, Jacksonville has a neighborhood that will fit your needs. So what are you waiting for? Start exploring today!
Also Read: Moving to Florida – A Complete Guide
Frequently Asked Questions
Where is the best area to live in Jacksonville, FL?
The top Jacksonville neighborhoods are Avondale, Riverside, San Marco, The Beaches, Mandarin, Julington Creek, Bartram Park, and Northside.
See Also: How Much Does It Cost to Move Out of Jacksonville?
What part of Jacksonville, Florida, is safe to live in?
The Jacksonville metro area has a crime rate of 22.95 per 1,000 people during a typical year. The safest part of the Jacksonville metro area is generally regarded to be the southwest section. It is also home to the lowest crime rate.
Is Riverside/Avondale area good for families?
Riverside and Avondale are great family neighborhoods in Jacksonville, FL. They offer a variety of educational choices, activities both indoor and outdoor, parks, fountains, water views, cafes, restaurants, bars, and shops.
Also Read: 13 Largest Cities in Florida
Enter your information
Almost done!
Enter your information to view your quote.
Your information is safe with us. By using this service, you agree to receive email communications solely regarding your relocation process